Top 12 Best Face Replace Apps to Make Hilarious Photos
Face-replacing has been a trend nowadays, and it is not a bad deed to jump into it. You can figure out how you look with a celebrity paste on your photo. Or make fun with your friends by mixing it with their crushes. This article will introduce the most recommended face replace apps you can download on your Android/iPhone. Read more to learn about their features, pro, and cons.
Part 1: Top 12 Popular Face Replace Apps for Android/iPhone
When you search for a face replace app on Google Store or Play Store, there are a lot of results you can get. So, to make it easier, this article has the best recommendation for face replace apps you download on Android and iOS.
1. Reface
Reface is a face replace app that is available on Android and iOS. It offers a lot of content, such as famous Met Gala celebrities. You only need to insert your face by taking a selfie or choosing an existing photo from your gallery.
Pros

Offers hundreds of free templates.
Suitable for creating memes and GIFs.
Cons

The app is free for only three days.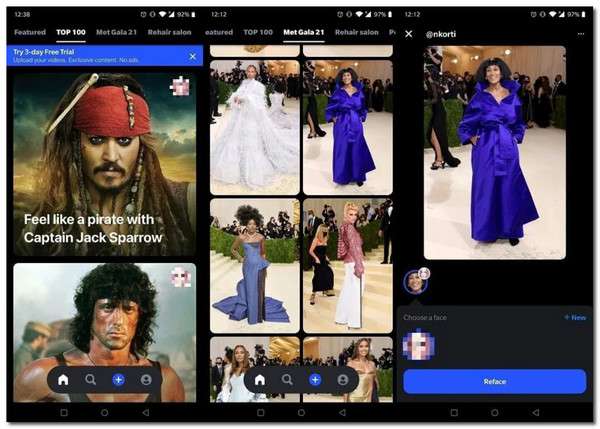 2. FaceApp
With its rich collection of filters, you can do face replace with this app. FaceApp is a well-known tool to make you look older or prettier with makeup. Its makeover function also includes different hair colors, beards, or bangs.
Pros

Easy-to-navigate interface.
The pro version is only $5.85.
Cons

There are concerns about users' privacy.
3. Snapchat
Snapchat is mainly used for its unique filters and features. If you want to change your face, you can use Snapchat as a face replace app. You can invite your friends and share the hilarious edits you did with them.
Pros

Offer a bunch of face swaps filters.
Free access to any filters.
Cons

Some filters are not professionally made.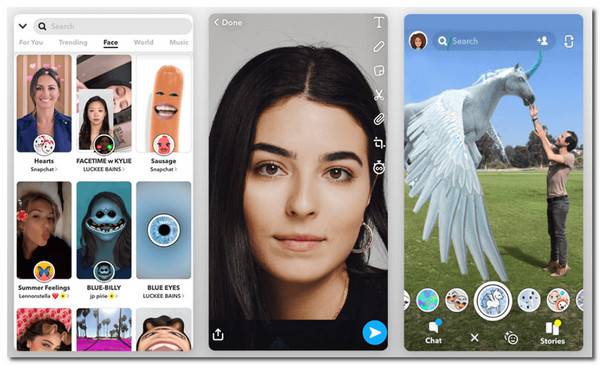 4. Face Swap Live
Do you want to have fun with your friends without editing? You can use Face Swap Live! This face replace app is the best tool for real-time face replacing. Just choose from augmented reality masks, real-time face swaps, and more.
Pros

Offer 3D effects.
Interactive face deformation.
Cons

It requires good lighting.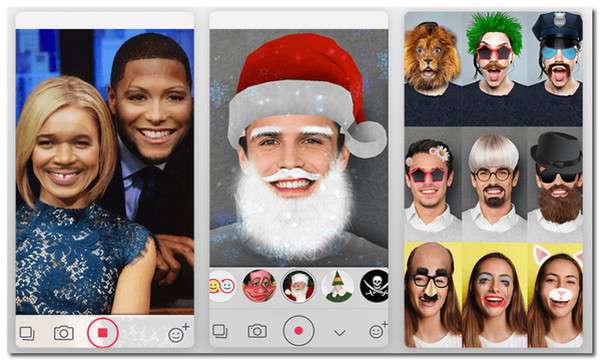 5. Jiggy
This face replace app is the best to make fun GIFs of yourself. It offers a bunch of funny stickers and filters which you can choose from. Just select a photo from your gallery or capture a new one. Then select the desired GIF or filter to make a hilarious meme.
Pros

Update new stickers and GIFs every week.
Downloadable edited photo or video.
Cons

Applied watermark on every edited file.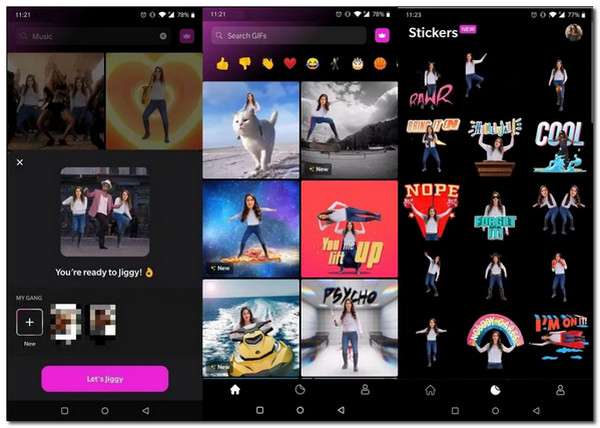 6. Cupace
The Cupace app helps you quickly cut out your face from a photo and paste it on other images. You can use the face replace app's magnifying glass to cut the edges of the desired face.
Pros

Easy to use with auto cut.
Quickly save the edited photo.
Cons

Only available on Android.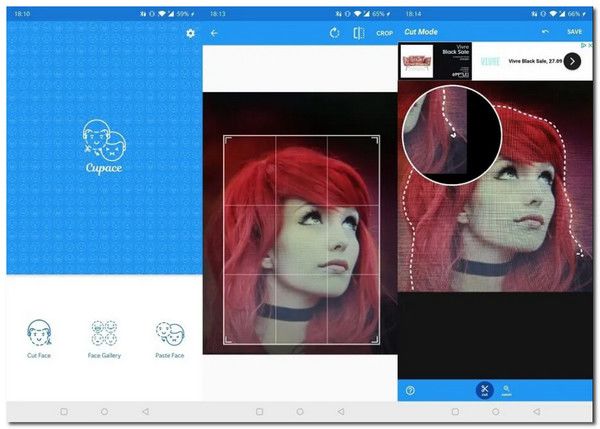 7. Face Change Photo Editor
Another Android app to replace your face with your favorite celebrity. The app provides a variety of stickers and other elements you can add to make it more fun. Although you can't rely on this face editing app to create a professional look, you can still make your friends laugh with it!
Pros

Real-time camera to capture a photo.
Direct photo sharing to social platforms.
Cons

Not available for iOS.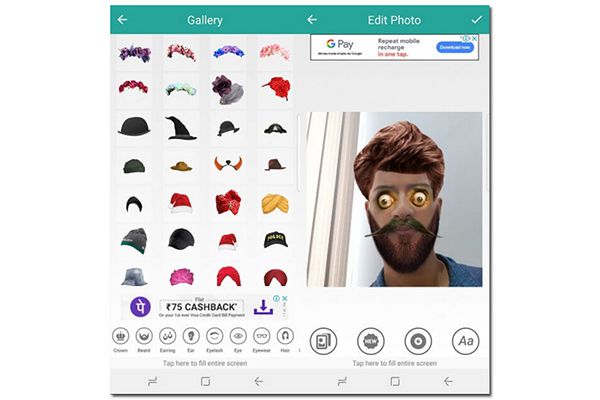 8. Mixbooth
Just like its name, MixBooth can combine two faces into one. This fabulous face replace app has automatic face detection, so you just have to make a quick adjustment. You can also surprise your friends with the result of mixing two faces in a picture.
Pros

Offer its collection of celebrity faces.
Work even without an internet connection.
Take photos in real-time.
Cons

Sometimes distort faces.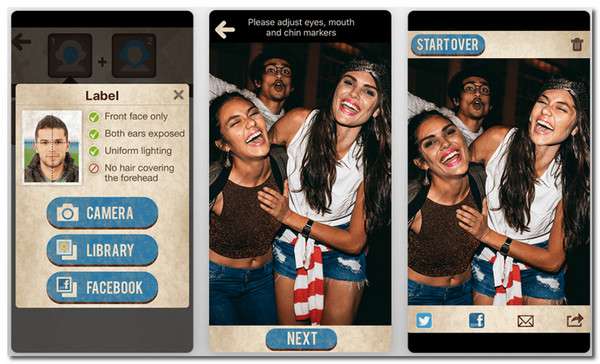 9. Face Swap Booth
You can take a selfie and swap faces with Face Swap Booth with its built-in lenses. The powerful face replace app enables you to use its hundreds of effects and unique masks. Select specific facial features to achieve the facial structure you want.
Pros

Work well with objects.
Combine two facial features.
Cons

Take too long to stabilize a picture.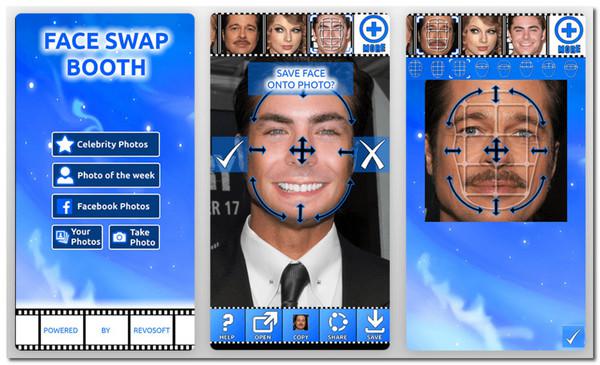 10. Reflect: Realistic Face Swap
This fantastic face replace app has the essential tools for face swapping. For example, the app can automatically select the color and smoothness of skin for accurate skin tone. Moreover, it can swap several faces in just one photo.
Pros

AI technology for face swapping.
Good app to make a meme.
Cons

Require a good internet connection.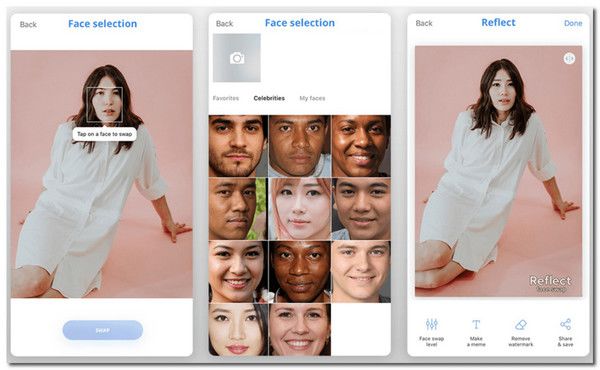 11. FaceOver Lite
Free and easy to use, that is FaceOver Lite. The face replace app can swap a specific part of your face and perform photo editing with the essential editing tools. You can easily create a high-quality image by rotating, copying, pasting, and more.
Pros

Accept partial face swap.
Free usage of its wide variety of effects.
Cons

Error may occur when using third-party photos.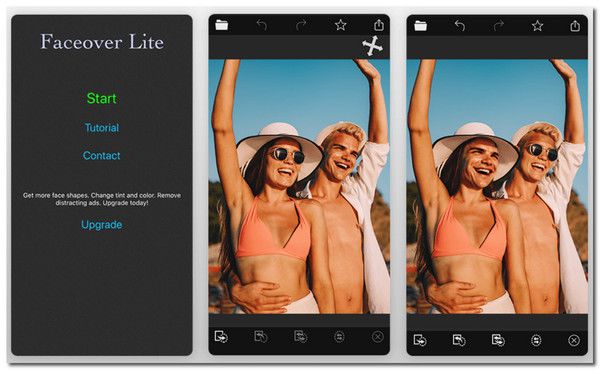 12. Face Switch
Face Switch is a funny face replace app to use. Mix your friend's face to yours and see how did it go! It is easy to use to edit any kind of image. Mixing and morphing faces gives you and your loved ones with Face Switch.
Pros

Adjust brightness, contrast, etc.
Wide range of elements like text, effects, and more.
Cons

Too basic editing functions.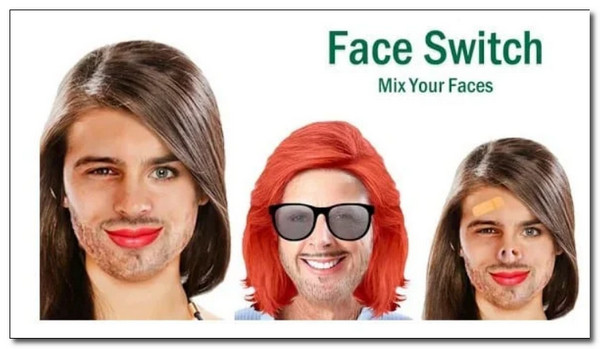 Bonus Tips: How to Edit Replaced Face Photos/Videos Further on Windows/Mac
When you use the face replace app for your video, you might need an advanced tool to make it more attractive. AnyRec Video Converter has all the editing features you need for a video editor, including video enhancer, cropper, trimmer, compressor, etc. It allows you to import any video type such as MP4, MOV, GIF, WebM, and more. It will not lower the video quality; instead, you can adjust the resolution for your face-replaced video.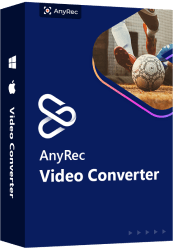 The best video editor also offers you:
Enable to edit videos from a face replace the app with good quality.
Offer advanced tools for modification like compressor, audio sync, etc.
Video output lets the user edit bitrate, encoder, format, and resolution.
It is powered by GPU acceleration for a fast and easy way to export video.
Part 2: FAQs about the Best Face Replace Apps
How does face replace app work?

Some simple face replace apps will automatically recognize two faces and change the them through the AI technology. Other professional apps need you to clip the desired part with details you want to replace.

What is the best face replace app on PC?

The best face replace app you can use on your PC is Photoshop. It has advanced tools to make a realistic face-swapped photo. But you might want to invest your time learning its complex interface.

Does TikTok have the face replace function?

Unfortunately, no. TikTok doesn't have the face replace element to swap faces for now. But you can use TikTok as a face animator to create funny videos.
Conclusion
Nothing beats the fun time with your friends and family when you use a face replace app to edit faces. Whether you want your face mixed with a famous figure or make fun of your friend, you can achieve it with a good face replace app. Moreover, you can use AnyRec Video Converter to enhance a video file you face-replaced to make it look professional and high quality. Welcome to contact us and tell your questions.
Related Articles