How to Use Capcut Overlay to Make Awesome TikTok Videos on a Phone
Capcut Overlay helps you to add a video on top of another. Many folks on social platforms such as TikTok and Facebook spend time editing funny and incredible content to gain likes or followers. This means you can also do this with a proper way to learn how to use the Capcut overlay. Moreover, this article shows other useful ideas and alternatives to add overlay atop your videos.
Part 1: Good Ideas for Capcut Overlay
Mostly, no one would edit their videos without effects, so it is better to see these ideas to enhance your video while editing it with a Capcut overlay. Knowing this app, it consists of other useful features that allow you to edit content how much you like, and you can maximize its usage by following the suggestions below.
Apply various filters from Capcut's built-in filter library.
Add a trendy soundtrack or animation which many people are familiar with.
Reduce the video duration so viewers can finish watching quickly.
Learn how to use different transitions to have a wow effect.
Capcut is well-known for its straightforward interface, so all you have to do is to learn how to navigate it. Also, it is a free app that does not interrupt your video editing with advertisements.
Part 2: How to Add Overlay on Capcut
Now that you have some good ideas for video editing, it is time to learn how to add a Capcut overlay on your phone. Besides adding another clip at the top of a video, this step is also applicable for adding text overlay on a video!
Step 1.Install the Capcut app from Google Play or App Store. After downloading, launch it and tap the New Project button. If a prompt appears on your screen asking for permission, tap the Allow button. The first video clip you must choose will serve as the backdrop.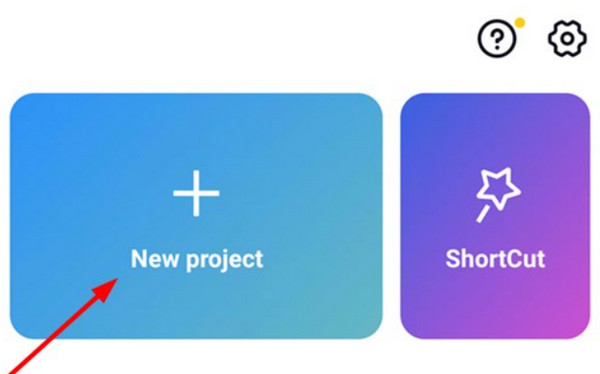 Step 2.The first thing to do is change the video length and size. To continue editing, you should fit a 9:16 aspect ratio on a horizontal screen. Then, proceed to the Overlay menu from the toolbar at the bottom. Tap the Add Overlay button to import the second video clip.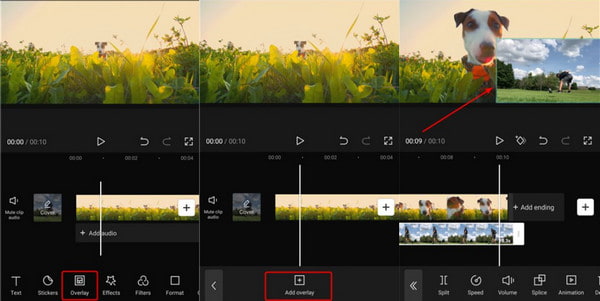 Step 3.Alternatively, open the Mask option and select the Filmstrip option from the list. This will allow the second video to appear on the first one. You can add another video clip as the third overlay if needed.
Step 4.After adding and editing the overlays, tap the Play button to see the final result. You may need to adjust some settings to make the perfect edit. Finally, choose the desired resolution for the video file and tap the Save button.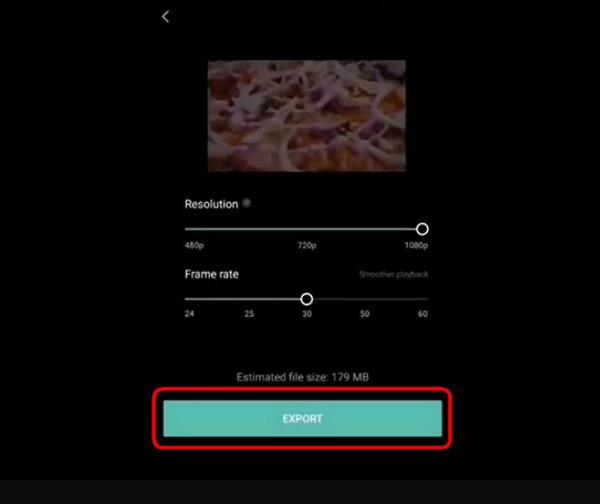 Part 3: Alternative for Capcut to Put Overlay
For Windows and Mac video editing, AnyRec Video Converter can be your alternative to Capcut overlay, as it offers the best tools for you! This software is packed with essential tools, including a video collage where you can customize the videos however you like. It provides about 40 templates, allowing you to upload multiple videos and design them with customizable borders, aspect ratios, and more. The best part of using this video editor is that it allows large files and various formats to import different kinds freely! Enjoy AnyRec Video Converter and its awesome features!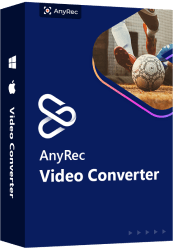 AnyRec Video Converter
Provide multiple and different overlay templates to replace Capcut.
Change the soundtrack with a volume booster for overlay videos.
Add effects to make the video smooth for multiple overlaid videos.
Output overlaid video with different formats to share on social media.
Step 1.Download AnyRec Video Converter and follow the prompts for installation. Launch the app to begin the video editing. Go to the Collage menu from the top toolbar, then choose the frame template from the bottom. Open your local folder and choose the videos you want to edit by clicking the Plus button.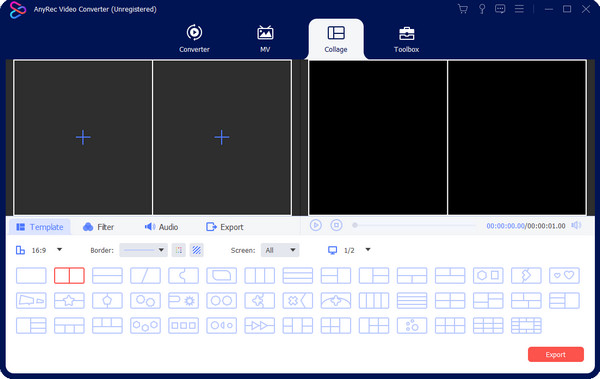 Step 2.Edit the chosen frame with aspect ratio, border, and screen options. If you want to edit the video clips individually, hover your mouse over the preview part and click the Edit button (It has the star wand icon). Apply a filter or effect, create a watermark, or change the sound by choosing another soundtrack from your computer. Click the OK button to save the changes.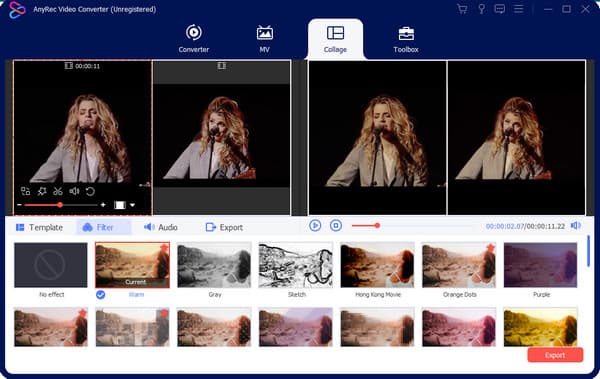 Step 3.Preview all the changes by clicking the Play button from the Collange menu. Once satisfied, go to the Export section to configurable the settings as needed. You must also select the designated folder at this part. Once everything is set up, click the Start Export button to process the overlay video.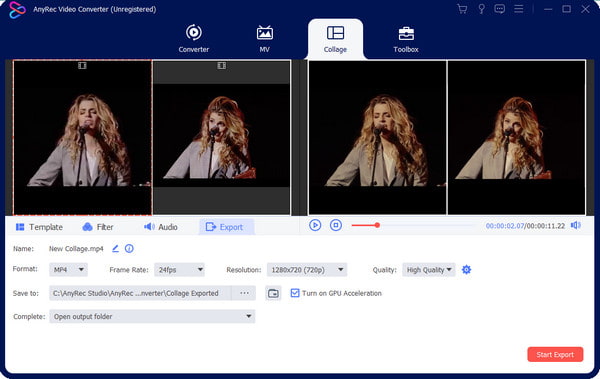 Part 4: FAQs about Capcut Overlays
1. How to do an overlay using TikTok?

Other than the Capcut overlay, TikTok also has this feature. Open the TikTok app and tap Plus to open the camera. You can record a new video or upload one from your gallery. While the first one is ready, tap Edit from the toolbar and select the Overlay option. Choose the second video and apply filters or effects.

2. Is Auto Velocity on Capcut suitable to do overlay?

Yes. Auto velocity is a feature on Capcut. You can apply this effect to any video editing. To get the auto velocity, open Capcut on your phone and create a new project. Go to the Speed menu and tap Curve. Adjust the video with the built-in curves and add the song to your liking.

3. What is the default export format on Capcut?

iOS users can export their Capcut videos as MOV files, while the Android version of the app exports MP4 clips. You can also choose resolutions up to 4K with 60FPS for better quality.
Conclusion
Capcut is a video editor for smartphone users. It has Auto Velocity and other effects to do epic video edits you can share on all social media platforms. The Capcut overlay allows you to add a video atop another clip or combine videos on iPhone and Android, a trend on TikTok and Instagram. For professional editing on Windows and Mac, use AnyRec Video Converter, and this video collage app provides more choices of templates.