3 Solutions to Fix QuickTime Can't Open MP4 Successfully on Mac
Many people report that their QuickTime can't open MP4 on their Mac. Although MP4 is the most common video format, there also could be a chance that some players can't open it. And many reasons could lead to this situation. This post will tell you the reason and give you three solutions to help you solve it. Even though you can't solve QuickTime can't open MP4 problem, there also will be an alternative player introduced for you in this post.
Part 1: Why Can't Open MP4 on QuickTime
1. QuickTime Version is Outdated
If you have a long time to update your QuickTime, you may not open MP4 with QuickTime. There may be some bugs in this software. Or your MP4 may have new file data that old QuickTime can't read. These two issues both will lead your QuickTime can't open MP4.
2. MP4 has Incompatible Video Codec
Although QuickTime supports the MP4 format, QuickTime can't still open MP4 if your MP4 has some different and unique video codec. Many MP4 files have old or particular metadata, which will cause trouble opening or sharing them. In case you do not know the formats and video codecs that QuickTime supports, there is a chart below to tell you.
Standard Formats and Codec Supported by QuickTime
Video Formats
Video Codecs
QuickTime Movie (.mov)
MPEG-4 (.mp4, .m4v)
MPEG-1
3GPP
3GPP2
AVI
DV
MPEG-4 (Part 2)
H.265, H.264, H.263, and H.261
Apple ProRes
Apple Pixlet
Animation
Cinepak
Component Video
DV
DVC Pro
Graphics
Motion JPEG
Photo JPEG
Sorenson Video 2
Sorenson Video 3
You can right-click your MP4 file to see its information. Then go to check whether QuickTime supports its video codec.
3. MP4 File is Corrupted
When your MP4 file is damaged, your QuickTime also can't open the MP4. Maybe your MP4 files are missing some codecs. Or if you download the MP4 from the internet, you may lose some data when the downloading has been interrupted. So, you also should ensure the completeness of your MP4 files, and then you can open them.
Part 2: 3 Solutions for QuickTime Unable Play MP4s
Solution 1: Update Your QuickTime
You can check your QuickTime version to see whether it is outdated from the latest version. And then, you can choose only to update your QuickTime or upgrade your macOS simultaneously when QuickTime can't play MP4 videos.
Step 1.When you launch QuickTime, you can click the About QuickTime Player button to check the current version of your QuickTime.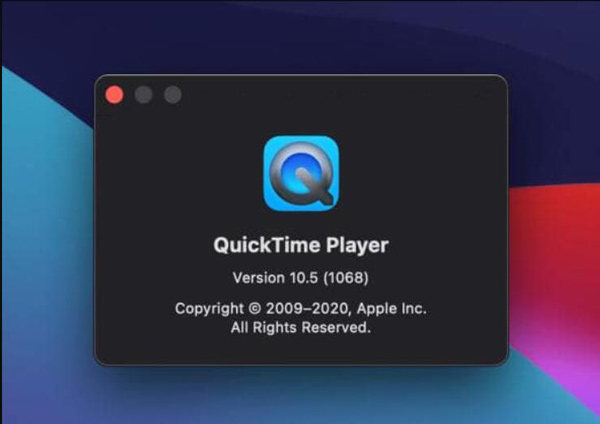 Step 2.If you need to update it, you can go to App Store on your Mac to update QuickTime. When there is an available version, you can see it on the Updates panel.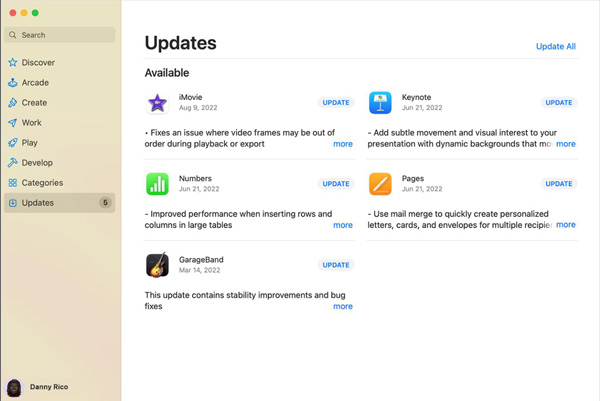 Step 3.If you want to upgrade macOS, click the Update Existing Software button from the Help button on your Mac.
Solution 2: Convert MP4 to Compatible Codec
As we all know that QuickTime supports MP4 format. So, you can try to convert the video codec when your QuickTime can't open MP4. If you want to use a professional tool to change the metadata, you can use AnyRec Video Converter. This software can edit any metadata of your videos and make them compatible with the player you want to use.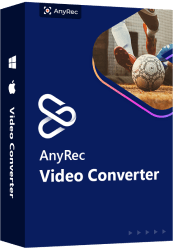 AnyRec Video Converter
Convert video format to QuickTime MOV and other 1000+ formats.
Change video codec without losing quality and file data.
Contain the completeness of your video during the conversion.
Edit and cut your MP4 before playing it on QuickTime.
Step 1.When you launch the video converter software, you can click the Add Files button on the top of the screen to add your MP4 file. Or you can click the plus icon on the main screen to choose a file.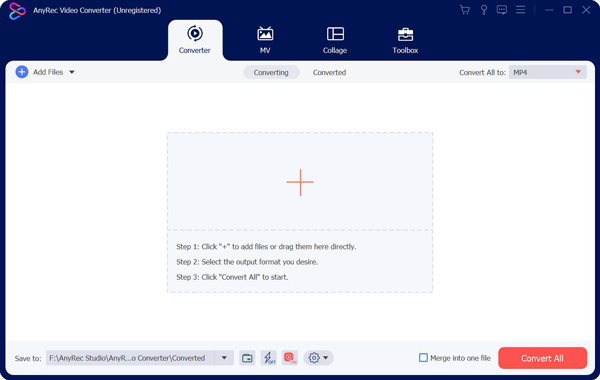 Step 2.After adding your MP4, you can click the Format button on the main screen. And then, there will be a window to let you choose the format. You can click the Settings button with a gear icon to adjust the data file.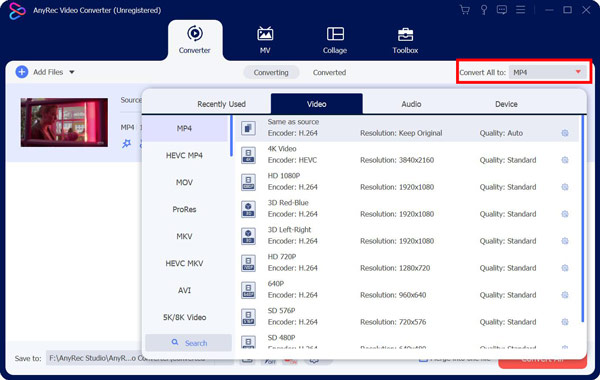 Step 3.You can adjust many profiles for your video file. You can change the encoder, frame rate, bit rate, and resolution. You can choose the suitable for QuickTime to play.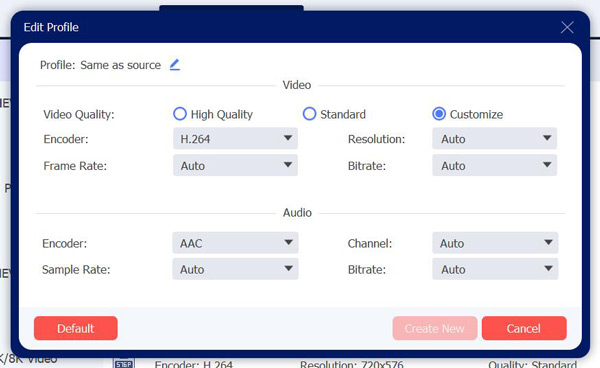 Step 4.When all the settings are finished, you can choose the destination of your MP4 files to save. And then click the Convert All button on the bottom to get your MP4 video.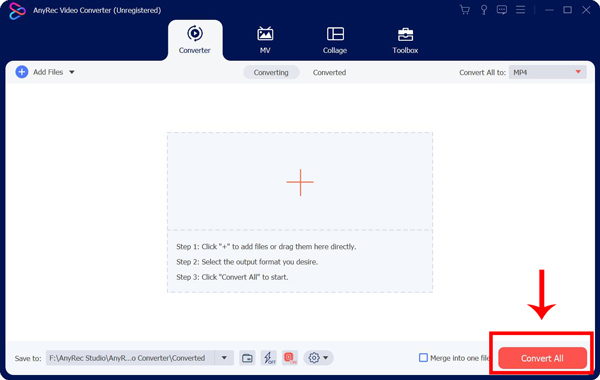 Solution 3: Fix the MP4 File
Do not worry if you find the MP4 file is corrupted when QuickTime can't play MP4. You can use some software like VLC to fix it. You cannot only use VLC to trim video but also repair it. Before you add your file to VLC, you should change your file's extension from .mp4 to .avi. And then VLC could repair it automatically.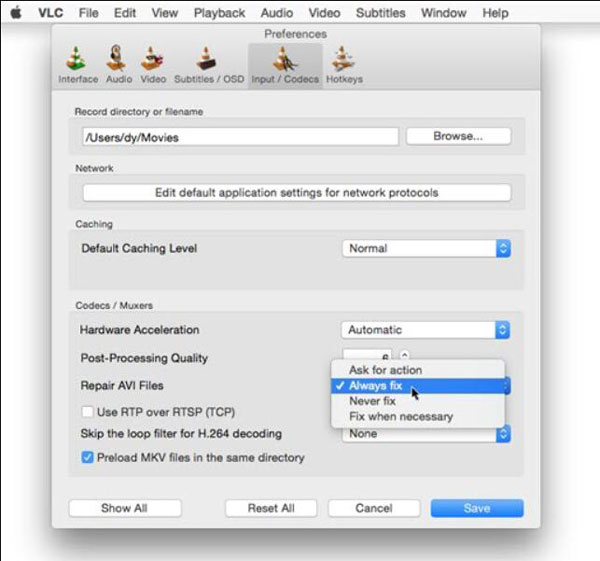 If your QuickTime can't open MP4 files even though you tried the above solutions. Maybe you can use an alternative to watch videos on your Mac. And you can use AnyRec Blu-ray Player on your Mac. This software can play HD and UHD videos to give you a premium visual experience.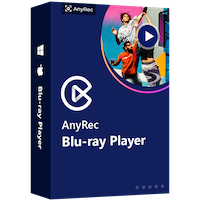 Anyrec Blu-ray Player
Play MP4 files with lifelike and crystal-clear detail.
Watch 4K videos with the original image and audio quality.
Change the video parameters while playing MP4.
Compatible with all formats and encoder to play.
Step 1.You can see the Open File button on the main screen when you launch the software. Click it to choose your MP4 file to play.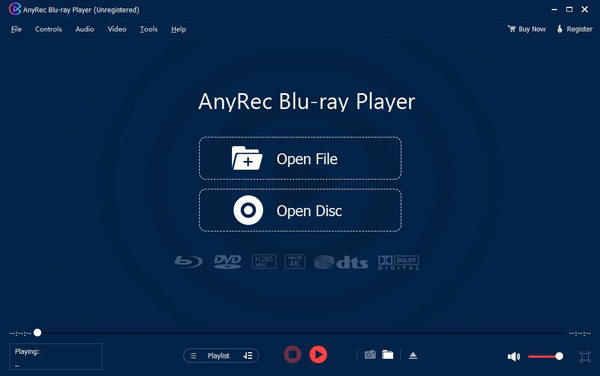 Step 2.After you play your MP4, you can click the Control button on top of the menu bar. Then you can adjust the play and audio.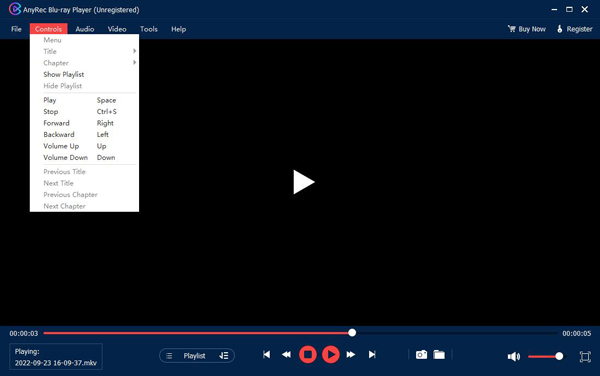 Step 3.If you want to choose a subtitle, you can click the Video button. You can also adjust the video size in this panel.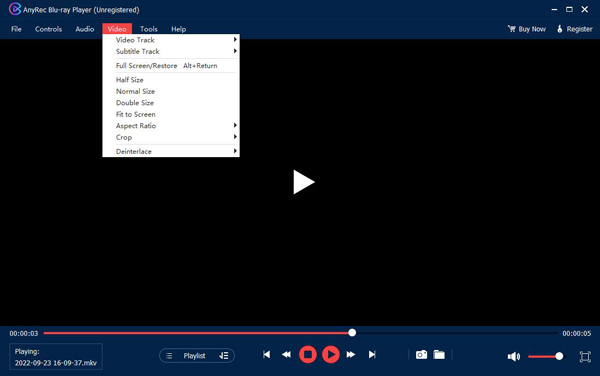 Part 4: FAQs about QuickTime Can't Open MP4
What is the best video codec for MP4 for QuickTime to Open?

The H.264 video codec is the best-recommended codec for MP4, and there is no problem for QuickTime to Open it.

Which format should I convert MP4 to for QuickTime?

You can convert MP4 to MOV, the most compatible format for QuickTime. And you also can do it on AnyRec Video Converter.

Can my QuickTime play Blu-ray discs?

No. Even though there are many formats you can play on QuickTime, it doesn't support Blu-ray discs.
Conclusion
You must know how to solve the problem when QuickTime can't open MP4. And if you change the codec, the safest and fast way is to use AnyRec Video Converter. You can also use this software to convert QuickTime to MP4 for convenient watching. But if the solutions can't help you, you may want to use AnyRec Blu-ray Player to open MP4 smoothly.
Related Articles