How to Get Unbanned from a Roblox Game with Lossless Game Progress
Roblox is one of the most friendly games on the Internet. And to keep its child-friendly environment, the game has the right to block an account. It will suspend the user from playing once they violate the game's Community Standards. What if the platform blocks your account mysteriously or mistakenly suspends yours instead of another player? How to unbanned from Roblox? This post has effective methods to get your account unbanned from Roblox.
Part 1: The Reasons for Getting Banned from Roblox
When you can't open your Roblox account and realize that you have been blocked, the first thing you think is, what is the reason for getting blocked on Roblox? The main reason for Roblox's account suspension is when a player fails to follow the platform's Terms of Use. Roblox's official website has all the rules and regulations all players need to abide by. The good thing about Roblox is you will receive a warning before banning you. The action provides you that it is just and fair.
Below, you can see the possible trigger for getting banned from playing Roblox. The community is not too strict, but it may lead to a more decisive penalty if a player reports you.
1. Discrimination against another player.
2. Bullying someone on chat or voice chat.
3. Disclosing inappropriate/sexual content.
4. Violation of local, national, or international laws.
5. Being disrespectful to a group/player.
6. Using someone's name as yours.
7. Using the game platform for dating purposes.
However, that is not always the case. As there is no perfect gaming platform, Roblox's system can have mistakes in terms of account blocking. Moreover, some players stated that the game could be unfair sometimes and suspend accounts without consideration.
Part 2: 2 Default Methods to Unbanned from Roblox
To get your account unbanned from Roblox and enjoy playing with your friends again, this guide is prepared with the two best ways to undo the penalty. The first thing you can do is to change your IP address with a VPN. The second option relies on appealing to moderators. Read further to learn how to get unbanned from Roblox.
1: How to Get Unbanned from Roblox with VPN
If you are new to the acronym of VPN, it is the short-term Virtual Private Network and offers to give you a temporary IP address to get you unbanned from Roblox. VPN can also encrypt a user's internet traffic which routes it to its server. You can get several benefits, including secured data, safety from hackers, and access to restricted content from a region.
How to get unbanned from the Roblox game:
Step 1.Sign up with a trusted VPN provider compatible with your device. If you have Xbox One as your console, you can set up a VPN on your router.
Step 2.Uninstall Roblox from your device and delete all the files that are connected with it. Ensure that you haven't opened the VPN.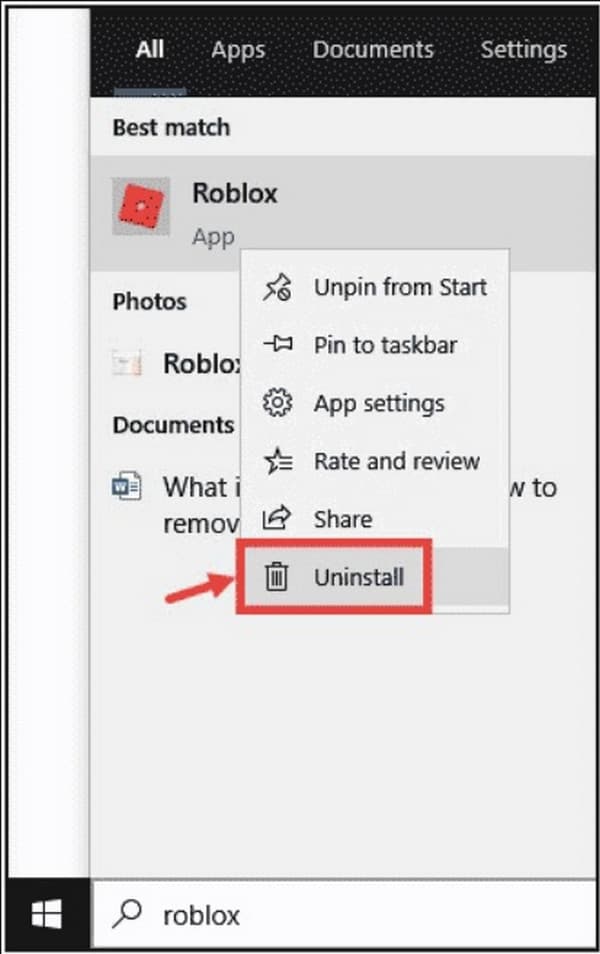 Step 3.After uninstalling the game, restart your device and launch the VPN app. You must connect to a server in the desired country to get a new IP address. Choosing a closer server in your location is better if you want a faster connection.
Step 4.After that, reinstall the Roblox app. Sign for a new account with a new username and email address. Finally, you are already unbanned from the community! Don't forget to obey Roblox's community standards.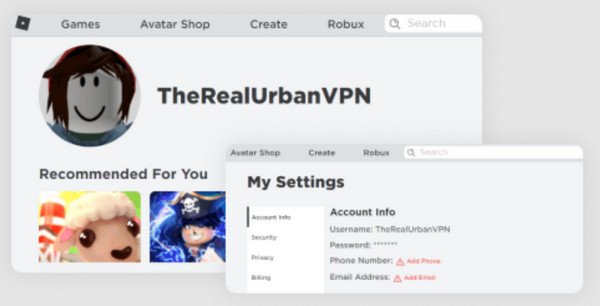 2: How to Get Unbanned from Roblox to Contact Roblox Team
The second way to get unbanned from the Roblox game is to appeal to the team. This is one possible way not to use VPN and create a new account. Also, appealing ensures you will not lose all your progress on the account if you receive a good response. Aside from the probability that they will consider your appeal, it takes time to get an answer from the team.
How to appeal to get unbanned from Roblox:
Step 1.Go to the Support Form of the Roblox Appeals Team. The first thing you need to provide is your birthdate. Then, provide the associated email address to the banned account.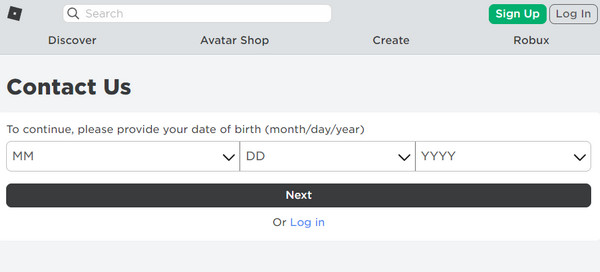 Step 2.It is also recommended to provide your username and first name, although they are optional. Afterward, go to the Issue Details and choose the device you installed the Roblox. From the Type of Help menu, select the Moderation button and Appeal Account or Content.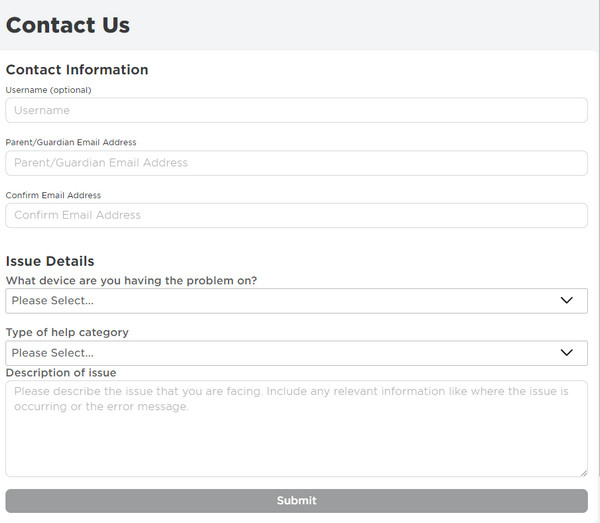 Step 3.Write a short explanation about the appeal and the reason you are submitting the form. Click the Submit button if you are satisfied. You may receive a response from the team within 24 hours.
Note
Note: There is no guarantee that your appeal can undo your account from being banned. Also, you only have one chance to appeal or submit a form, and there is no turning back.
Bonus Tips: Using a Screen Record to Record You are not Against Violations
If you are successful in getting unban from Roblox, there might be another mistake in the future, and Roblox will block you again from playing. To avoid this, you can record your gameplay as proof that you played fairly or didn't violate the rules. AnyRec Screen Recorder captures gameplay without limited time recording. Its Game Recorder features a customizable screen size, high-quality output, and clear audio sound. It also allows you to record your voice if you enable the Voice Chat option of Roblox. This is the best solution for recording Roblox videos with high quality.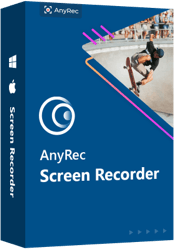 AnyRec Screen Recorder
Record Roblox with high-quality output to have proof not to get banned by the game's moderators.
Capture long-hour Roblox gameplay stably and smoothly without sudden stopping the recording.
With the help of AI technology, the screen recorder is able to save long recordings with good quality.
Allow users to access other recording features, including Video, Audio, Webcam, and Phone recorders.
Part 3: FAQs about Getting Unbanned from Roblox
Is getting banned from Roblox temporary or permanent?

There are two types of Roblox ban: Temporary and Permanent. The first one blocks your account for some time. It can start from one day ban to a whole two weeks. You can use the appeal method to get your account back or wait for the ban to be over. The Permanent type is a termination of a player's account. The community will delete the account, and there is no change about that.

How many warnings does a player receive before getting banned from Roblox?

A user can receive up to two warnings from the community. Once you receive the second warning, the third one is when an account is already banned from the Roblox game.

Is it legal to get unbanned from Roblox via a VPN?

Yes, using a VPN to unbanned your Roblox account is safe and legal. They are legal in most countries except Russia and China. But if you use it to obtain copyrighted materials, it is illegal and might give you a hard time if the government traces you.
Conclusion
You need to play Roblox and follow its rules to avoid getting banned. Learning how to get unbanned from Roblox allows you to retrieve your account or enable you to play the game again. But if the community mistakenly banned you from playing, you need to record the gameplay with a 60FPS screen recorder, AnyRec Screen Recorder to prove that you are playing fairly. Try its feature by downloading the software from the official site.