Which One Should You Buy? - Comparing iPhone 13 to iPhone 12
The brand new iPhone 13 has just been released. However, for any loyal Apple fan, the big question is: should you upgrade from iPhone 12 to the shiny new iPhone 13? What is the difference between iPhone 13 vs iPhone 12? Is there any significant improvement that could justify the bump?
As Apple has just revealed in their California event, the new iPhone 13 has a slightly different front panel design, better camera performance, and other surprises. We would break down the differences in detail so that you could make an informed choice before signing up for the contract.
iPhone 13 vs iPhone 12: Price and Release Date
The iPhone 13 vs iPhone 12 price comparison is quite interesting: for the base level iPhone 13, it starts at $799 while iPhone mini price starts at $699 for 128 GB storage. Compatibility, iPhone 12 models share similar pricing but have different phone storage. 128 GB iPhone 12 costs $849, since the $799 stands for 64 GB variant.
iPhone 13 is set to come out on Friday, September 24, 2021. Different from the iPhone 12 series, every single iPhone 13 model is available for purchase on the same day, including the iPhone 13, iPhone 13 mini, iPhone 13 Pro, and iPhone 13 Pro Max.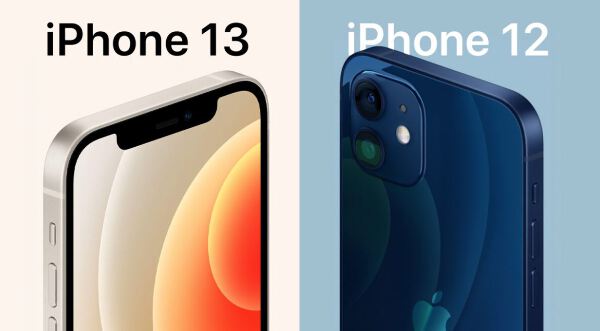 iPhone 13 vs iPhone 12: Comparing the Specs
| | | | | |
| --- | --- | --- | --- | --- |
| | iPhone 13 | iPhone 13 Mini | iPhone 12 | iPhone 12 Mini |
| Starting Price | $799 | $699 | $699 | $599 |
| Storage | 128GB, 256GB, 512GB | 128GB, 256GB, 512GB | 64GB, 128GB, 256GB | 64GB, 128GB, 256GB |
| Expandable storage | x | x | x | x |
| Screen Size | 6.1 inch | 5.4 inch | 6.1 inch | 5.4 inch |
| CPU Processor | Apple A15 Bionic | Apple A15 Bionic | Apple A14 Bionic | Apple A14 Bionic |
| Camera | 12-megapixel (wide/ultrawide) | 12-megapixel (wide/ultrawide) | 12-megapixel (wide/ultrawide) | 12-megapixel (wide/ultrawide) |
| Video Capture | HDR up to 4K 60fps | HDR up to 4K 60fps | 4K | 4K |
| Weight | 6.14 oz; 174g | 4.97 oz; 141g | 5.78oz; 164g | 4.76 oz; 135g |
| Battery Life | 19 hours video playback | 13 hours video playback | 17 hours video playback | 10 hours video playback |
| Face ID | √ | √ | √ | √ |
| Headphone Jacks | x | x | x | x |
| Water-Resistance | √ | √ | √ | √ |
Record Apple September Event with Professional Screen Recorder
For Apple enthusiasts who can't wait to watch Apple Event, but might not have the free time, why not use an excellent screen recorder application to set up a scheduled recording? AnyRec Screen Recorder is a powerful screen capture tool and multimedia utility. It is a great all-in-one solution application to record any video events and set up a recording schedule so that you do not have to wait in front of a desk for the Apple events. It is also a powerful tool to capture screenshots as well. Features include: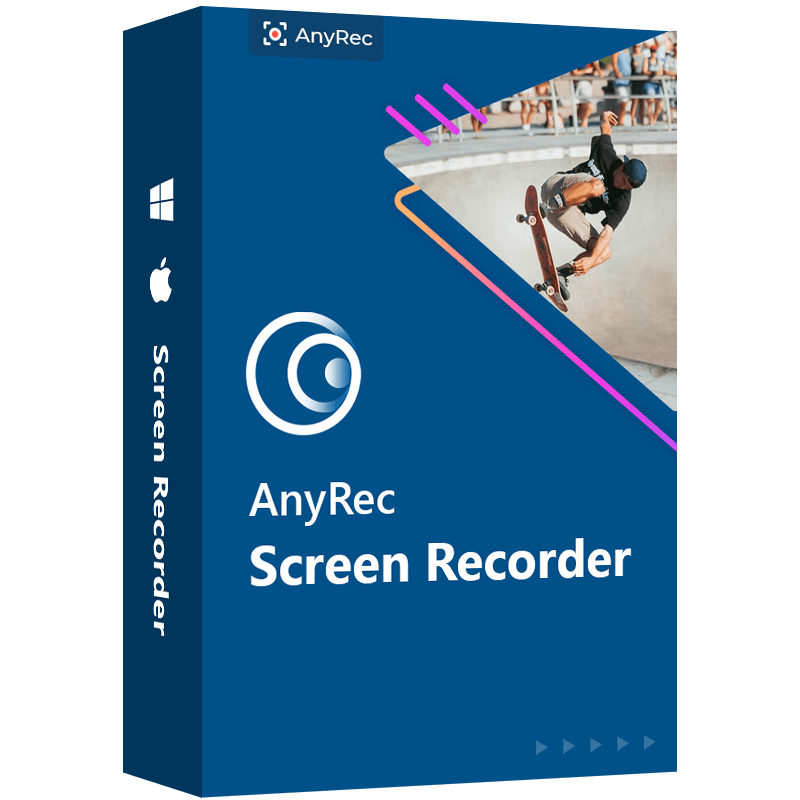 AnyRec Screen Recorder
Record the Apple iPhone 13 Events live streaming and commentaries with 60fps.
Add comments, watermarks, annotations to your video.
Provide the schedule recording features to record the streaming files.
Capture the live Apple iPhone release events video offline to different frames and formats.
Step 1.Download and install the best screen recorder app for your Windows PC or Mac. On the main screen of the program, click on the "Video Recorder" button on the left side of the screen.

Step 2.Enable the "Display1" option and use the "Custom Region" tool to select the correct recording area from your screen. Turn on the "System Sound" button as well.

Step 3.Go to the "Task Schedule" option. Click on the "Add" button to set up the correct time to record your Apple iPhone 13 Events. Enter the start time, stop time, and the recording set before clicking the "OK" button.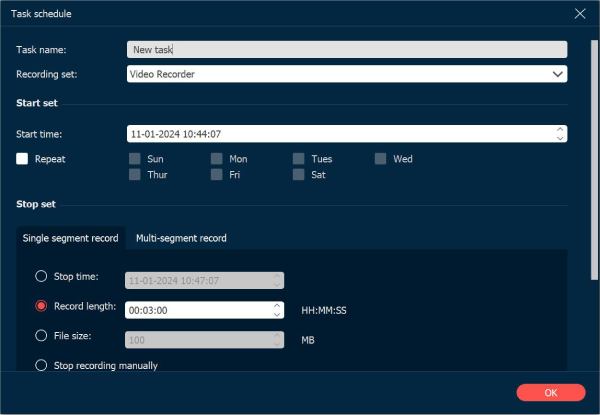 Step 4.As soon as the Apple iPhone 13 event is finished, click on the "Stop" button. Check the video in your "Recording History" at any time.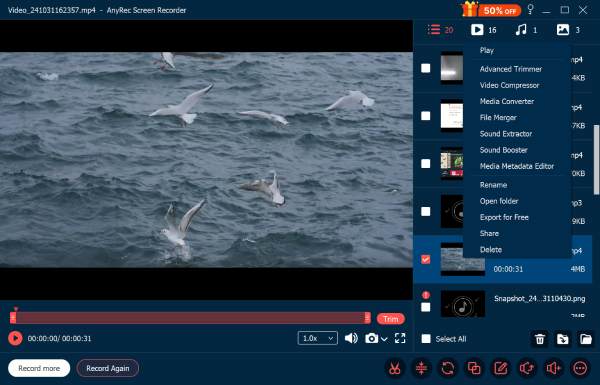 FAQs about iPhone 13 vs iPhone 12
1. What colors are the iPhone 13 going to be?

There are five colors available for iPhone 13 and 13 Mini: starlight, midnight, blue, pink, and Red. For iPhone 13 Max and Max Pro, Apple brings new design colors on the table: silver, graphite, gold, and blue.

2. iPhone 13 vs iPhone 12, which iPhone model comes with AirPods?

Neither. Apple AirPods are not included in the iPhone 13/12 package for every model. AirPods is a popular earbud product with noise-canceling features and excellent audio quality. You wish to purchase the product separately.

3. iPhone 13 vs iPhone 12, which one has the better camera?

iPhone 13 has the upper hand. It has introduced a brand new camera system with Macro Photography, Cinematic Mode, and ProRes video.
Conclusion
If we check the specs on paper, iPhone 13 is the winner overall. In the comparison between iPhone 13 vs iPhone 12, iPhone 13 blows its earlier processor out of the water, especially in camera departments. Opting for iPhone 13 would definitely give you the most premium experience at every possible level. However, for everyday usage, features that matters such as display, battery, design, and 5G connectivity are not that much changed. Thus, it is difficult to actively suggest one product over another without considering the taste of a particular iPhone user. We would suggest you review the pros and cons listed in our article and make up your mind instead.
Related Article