Is Tinder Gold Worth It: Should You Upgrade or Stick to Free
Tinder, as you know, is a dating application that creates potential matches through the location you input. But is Tinder Gold worth it when you see this advertisement? As we all know that you can choose whether to accept the match by swiping your phone screen right or left. But things aren't going well in the free version when you want to know who liked you in the free version. And Tinder also tells many unique features you can use in the Tinder Gold. But what are the advantages and disadvantages of using it? Luckily, this post will tell you about all these, so continue reading to see if Tinder Gold is worth it.
Part 1: What is Tinder Gold and Its Features
Is Tinder Gold worth it? This question comes up for most people who aren't sure if there's any difference if they purchase. So, knowing what features Tinder Gold has will help them decide whether to purchase it. What features will they have and enjoy once they use Tinder Gold? Keep on reading.
Tinder Gold is the premium version of a Tinder account. It is higher than Tinder Plus, so all will be upgraded. If you're using a basic Tinder right now, this is a big step up from that. Meaning you have to pay to get that. Since, in the essential Tinder experience, you would get limited features and actions, what will you have right after you upgrade to Tinder Gold?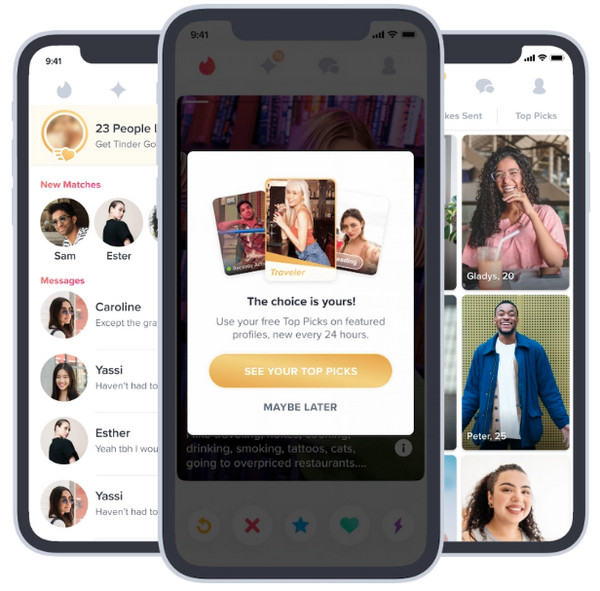 Features:
You will encounter no advertisements.
Supports unlimited likes and swipe reversals.
Capable of having 5 super likes each day.
Get a Tinder Passport, letting you swipe all profiles worldwide.
Lets you see who likes you before swiping.
Offers one free Tinder Boost per month.
Allows you to limit what other people can see on your profile.
So, is Tinder Gold worth it? Note that not only will you have unlimited swipes, but you can also have more matches than a free account. If you want to date or meet new people, Tinder Gold might be for you. You can read the following part to see reasons that might help you decide on getting Tinder Gold or not.
Part 2: Reasons for Whether You Should Use Tinder Gold
As you learn about the Tinder Gold features, such as Passport, Unlimited Likes, Five Super Likes, and more, it's much easier if you would use it or not. To make it easier to decide about "Is Tinder Gold worth it?" reasons such as the advantages and disadvantages are written below.
Pros of Using Tinder Gold
On the pro side of using Tinder Gold, daily matches are more accessible and more accurate because of the Tinder Picks feature. Furthermore, you can find your match even without swiping, which is great if you only have an extra few minutes. Other than that, features such as Boost and Super Likes to keep your profile noticed by more singles around your area. You can swipe multiple profiles at once in the "Likes You" grid and control your profile information to hide it from others.
Cons of Using Tinder Gold
If there are advantages, there are also drawbacks to using Tinder Gold. There are no magically getting matches quickly; you will still have to get a beautiful profile and messages for others to swipe it right. In addition, in Tinder Gold, you will know which singles have liked your profile; you can also do it in the free Tinder by swiping. Aside from that, you might be using the money for features you don't need, so ensure you enjoy all features once you get Tinder Gold.
Is Tinder Gold worth it? With all that said, hopefully, you found those pros and cons helpful to decide. On the other hand, whether you think Tinder Gold is worth it or not, you must remember what picture you will use. Ensure it is of excellent quality; see the following part.
Part 3: Use AnyRec to Upscale Your Tinder Pictures
If you have now answered, Is Tinder Gold worth it?; the next one to consider is the picture you use. You can visit the AnyRec Image Upscaler Online main page for upscaling Tinder profile pictures. It is a free image upscaler that is 100% free and safe. Aside from that, despite being online, this upscaler is not deprived of having a real-time preview, so you can see all details before and after upscaling. You can have a perfect Tinder profile with this tool.
Features:
Gives you options to make your picture bigger in 2X, 4X, 6X, and 8X.
Upscale a picture online without a watermark, and no need to sign up.
Provide a preview window to monitor all upscaled details before exporting.
Protect your privacy by deleting all images automatically after upscaling.
Step 1.Click the Upload Photo button on the main page or directly drag and drop it. And you can choose the four magnification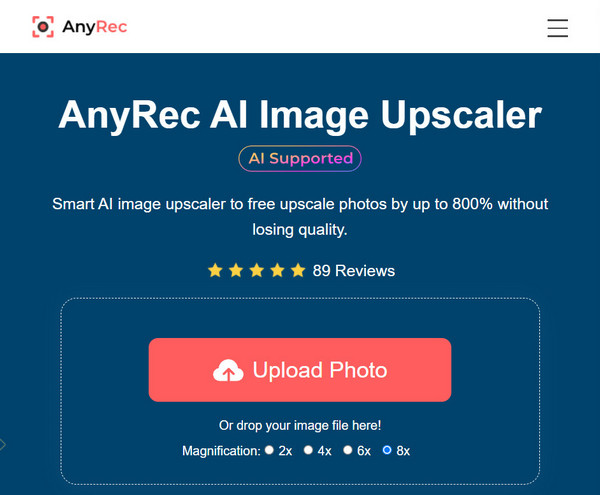 Step 2.You can choose four options to upscale the picture. The upscaling process will automatically start after choosing.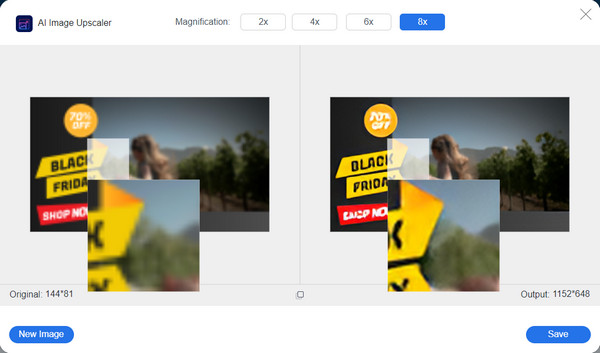 Step 3.Once completed, you can see the difference between the original and the upscaled one in the window. If satisfied, click the Save button.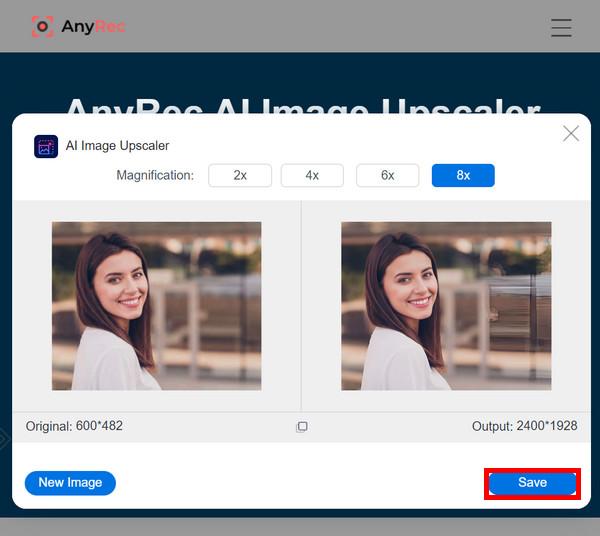 Part 4: FAQs about Tinder Gold
Can other people view that you're using Tinder Gold?

No. There's no way others can view that you're using Tinder Gold. But all the changes you've made to your profile will make them think you're using a premium account.

Can I suddenly cancel Tinder Gold?

Yes. You can go to Tinder.com and sign in. Head to Select Manage Payment Account, then tap Cancel Subscription. Make sure you have canceled your subscription before your renewal date.

Does the yellow heart have meaning on Tinder?

Yes. A yellow or gold heart on Tinder means that someone likes you. And this appears only in Tinder Gold users, so if you match them, the conversation will have a gold or a yellow heart.
Conclusion
No matter whether you answer yes or no to the question: is Tinder Gold worth it? It is up to you. Regardless if you purchase Tinder Gold or not, it is essential to make sure that the quality of your picture on Tinder is of high quality. And remember, use special Tinder bios for guys and girls to attract more people with the profile. So, getting the AnyRec Image Upscaler Online is fundamental since you can use it daily for exclusive photos, not just for Tinder but for other social media like TikTok profile pictures, Instagram posts, Facebook pictures, and so on.
Related Articles: