20 New Family Photo Ideas to Have Fun with Loved Families
Capturing a family in a single photograph with the best family photo ideas is a timeless tradition with immense sentimental value. Whether you're looking to commemorate a special occasion or freeze a fleeting moment of togetherness, the right family photo can evoke emotions and create cherished memories for years. This article will explore many creative and heartwarming family photo ideas to help you craft images that reflect your family's unique bond and personalities. From picturesque outdoor settings to playful indoor themes, these ideas will inspire you to capture unforgettable moments and celebrate the love and joy within your family.
Part 1: Top 20 Family Photo Ideas You Can Try
Family portraits are done in different settings, seasons, and events, so looking for the best poses and styles can be troublesome. Here are the 20 photoshoot ideas for you to cut the long list.
1. Framed message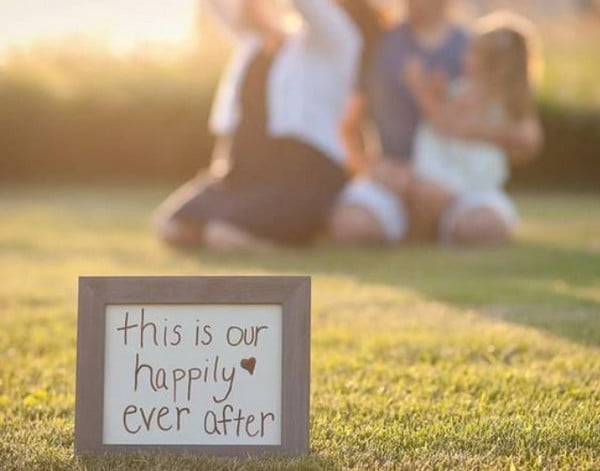 This could be done outside with natural surroundings. Place a small frame with a message and focus the camera on it, wherein the family is in the background with happy poses. Don't overthink your poses; be in the moment with your partner and children.
2. All hands
Create a unique family portrait just capturing the hands of the family members. Place them from the biggest to the smallest, then set the filter to black and white.
3. Picture what you love
When you and your partner start liking the same thing, you can bring hobbies to the photo shoot. For example, camping, hiking, or cooking. Better to have your kids have the costumes too!
4. Same outfit
Choose an outfit that has all the sizes for all ages! This is one of the classic family photo ideas, where you can be seafood, pizza, or a gothic family. Just ensure you follow the mood, such as fun or gloomy.
5. Focusing on the child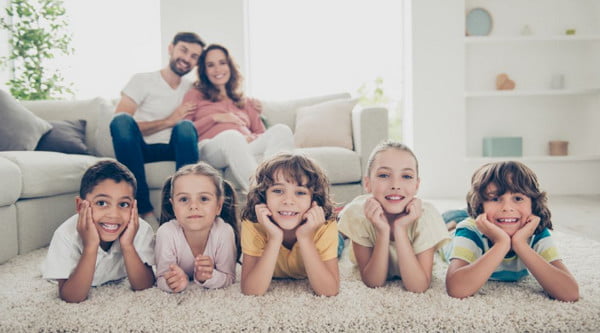 It is a great family photo idea to highlight your kid in a family photoshoot. It means that they are the result of the love of two individuals and the very reason for a happy household. Two children or more is also better!
6. Outdoor with nature
Nothing beats the standard family photoshoot with nature. You can add a picnic as a prop with flower crowns and wildflowers included.
7. Beach time!
Take the family where they can have a blast with many activities while having a photoshoot. Bring prompts like beach balls or surfing boards on the beach rentals.
8. Color coordinate family photo idea
Tell all the family members to shop for the best casual clothing in the same color. You can also use the color of your home to represent the household.
9. Urbanized family photoshoot
Paint a wall with the best graffiti, choose clothes from the early 2000s, and create a unique family portrait. Don't forget to have the same outfit for your partner and kids.
10. In the field of work
If the husband or wife is a firefighter, doctor, or lawyer, make it the photoshoot's highlight. Dress the kids as the parents' professions, and shoot with the biggest smile.
11. Photo Collage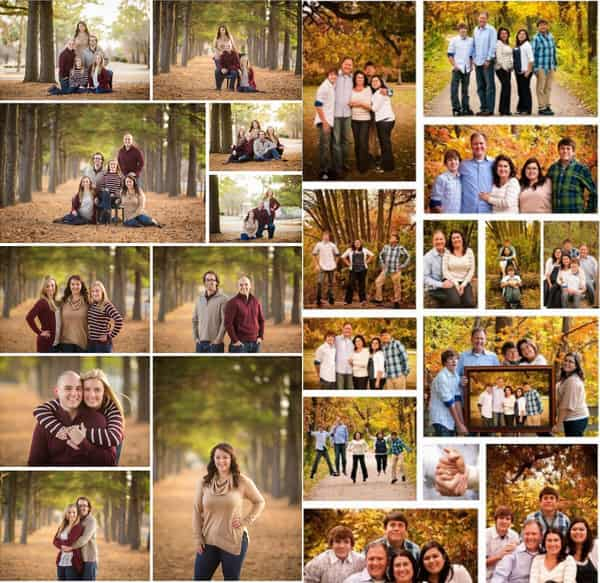 You would want a separate pictorial for every member of a growing family. This is also a great idea to include mothers, fathers, and any member with a similar role in the family. If you have the digital version of your family photo, you can make a video collage with those photos.
12. Lots of kisses
Try this fun family photo idea with many kisses received from your kids. Include other affectionate love languages, such as hugs or piggyback rides.
13. Be extra
Nothing is harmful in being extra with your family photo. You can hire a professional photo editor to put everyone in a fantasy world or be the do-it-yourself member to add funny edits.
14. Christmas family photoshoot
When everyone has made it for the holidays, it is time to create a memorable Christmas holiday with photoshoots. Wear your best costume or ugly Christmas sweater with gifts wrapped under the tree.
15. Throwback
If your family loves photos, you can recreate one with the same members! It will show the difference in years apart.
16. Wear the same jersey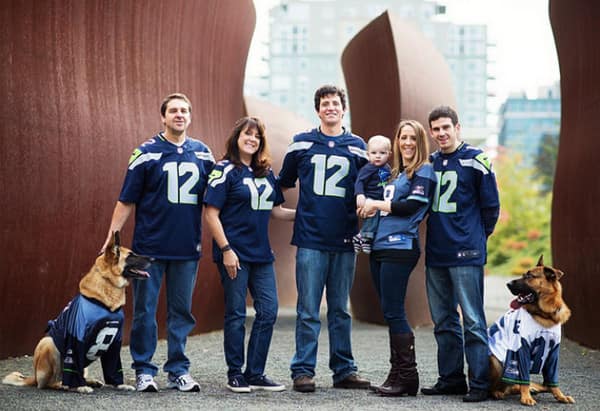 Everyone loves a good sport. If the whole family supports a team, wearing the same jersey will be a great family photo idea.
17. Last name of the family
Bring every letter of the family name and create a dynamic photoshoot with it! Suitable if the members are old, each letter with matching outfits.
18. Framed already
If you have an extra frame around your house, it's best to use it on your upcoming family photo shoot. It can add up to some iconic moments.
19. Upcoming baby number 2!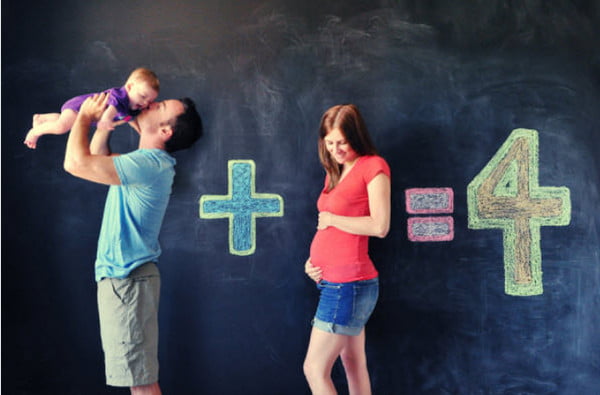 Even if you are still waiting for the second child, best to grab the opportunity for a photo shoot and show that you are adding another member to the family.
20. Generational portrait
Include the old generation with the new one to show the long lineage of the family. Best in black and white effect.
Bonus Tips: Upscale Your Family Photo to Best Resolution
Sometimes, you encounter unfortunate situations, such as how badly the photos turn out while applying the best family photo idea. The suggested solution is AnyRec Free Image Upscaler, an online tool that resizes pictures by up to 800%. With just a few clicks, the photos will get enhanced, fixing the blurry parts without lowering the quality. It is designed with the latest AI technology, so all popular image types, like JPEG, PNG, and TIFF, can have excellent resolution. Meanwhile, the process takes only a few seconds without requiring you to register or create an account.
Enlarge photos to print as family portraits, e-commerce, etc.
Magnification options with 200%, 400%, 600%, and 800%.
No watermark will be applied to the enlarged photos.
Great result with a side-by-side preview of the output.
Part 2: FAQs about Family Photo
1. What must I have for a family photoshoot?

It would be best to have a camera with different lenses, a tripod, and an off-camera flash to do a DIY pictorial. When you pick the idea for the photo shoot, bring in the family, outfit, and props!

2. Why family photoshoot is essential?

A photo frame on your wall captures memories and can document each family member's growth. This also means that you and the family cherish the time with each other. Other families love documenting everyone's journey via photos.

3. How to preserve family picture ideas at home?

You can use a preservation-quality folder for the pictures or large boxes wide enough to enclose and support the photos. Additionally, you must avoid acidic cardboard if the photographs have exceptional value. Another way is to store pictures in a stable plastic sleeve individually.
Conclusion
Someday, you will look at the family pictures and see you have journeyed far with loved ones. By picking the best family photo ideas, you want to give a unique experience for each member, and a framed photo on the wall will remind you of the good times. Furthermore, you don't have to worry about low-quality output, as AnyRec Free Image Upscaler is free to enlarge pictures! Visit the website and upscale images unlimitedly.
Related Articles: