10 Best Friends Poses Ideas with a Group to Capture Treasure Moments
Do you want to level up your selfie time with your besties using trending best friend poses? When you spend more time with your friends, you can almost tell which pose they will make when the camera shutters. But since you love capturing the perfect moments with them, you might like trying some unique friendship poses to have more fun! This article will give the best ten poses to do with friends or family.
Part 1: Top 10 Best Friend Poses Ideas to Take Photos
Sometimes, cute poses are not enough, especially with your favorite people. Make more enjoyable moments by trying these top ten selfie poses.
1. Silly Face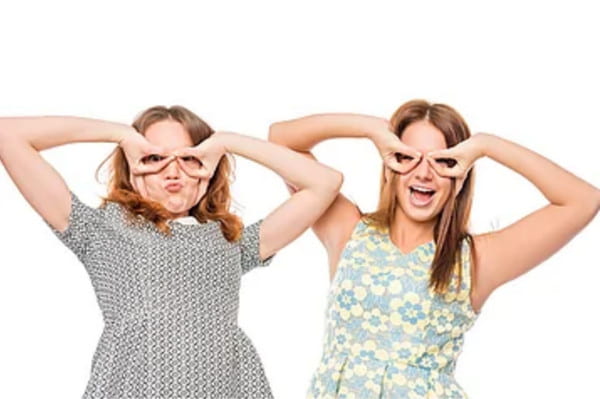 The first friendship pose is the classic one for selfies. This is also a trick to get new people to warm up to you and start having a fun atmosphere. Since this will help generate some fun, pull your best silly face!
2. Piggyback Ride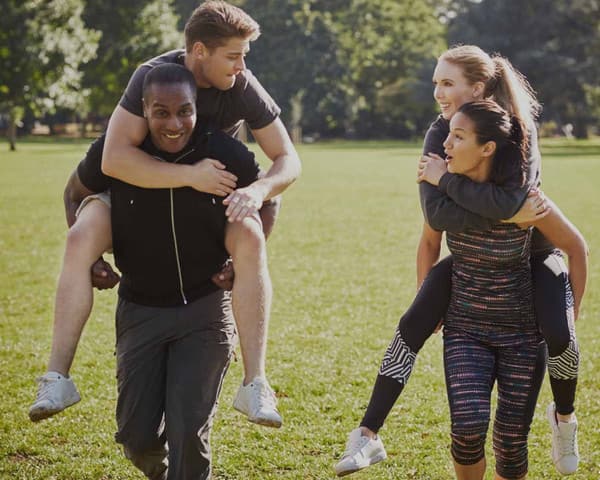 Your energy can give a friend a piggyback ride for a fun photoshoot! This pose gives the closeness of friendship and even makes everyone laugh. Of course, a piggyback ride is also an ideal pose if you are in a large group.
3. Friendship Toast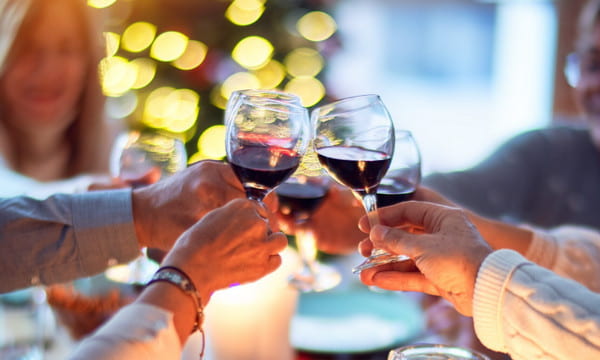 Having friends for a lifetime means you need to celebrate the friendship. This pose only needs to capture the real moments with your favorite drinks and people. Cheers to more years of companionship!
4. Warm Hug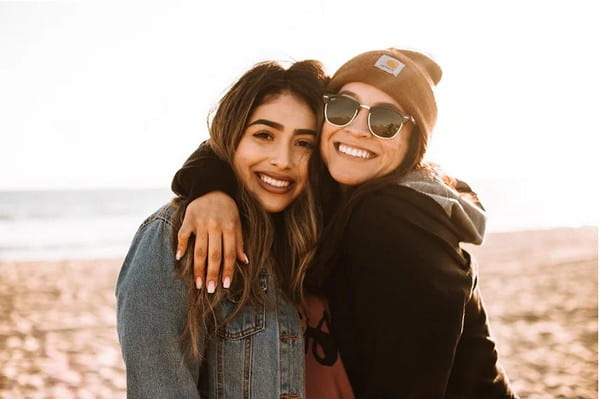 Hold close to your best friend and take a snap to share on social media. Share the friendship built on laughter, tears, and hardship with the world. While you can do this pose practically anywhere, the symbol will be the same for a strong bond.
5. Warm Hug 2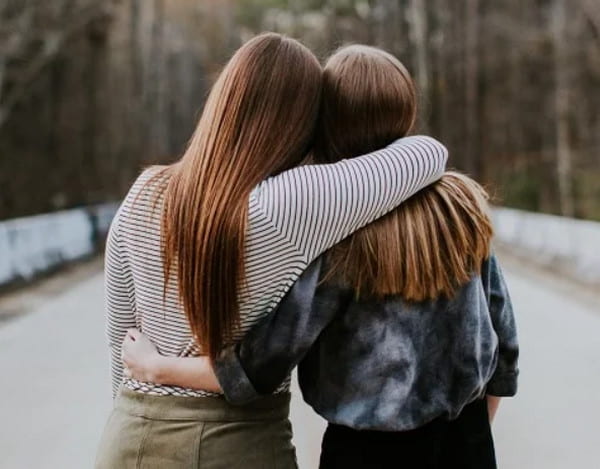 If you and your best friend are too shy for a picture, you can still do the pose but at a different angle. The second warm hug pose works best with a nice place to create a fantastic atmosphere.
6. Jump!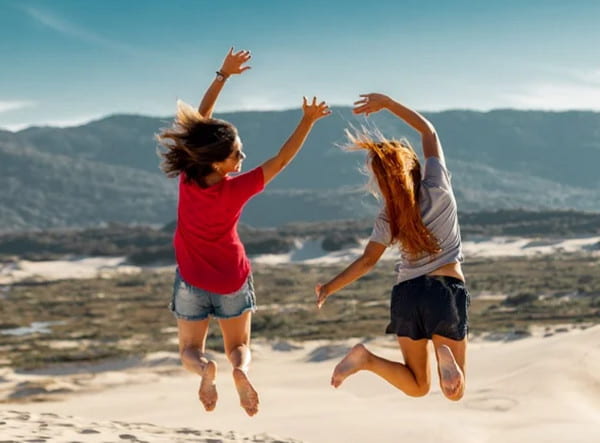 On a fun vacation with friends? Generate your happy feeling with a sync-up jump on a beach or mountaintop. You can also strike a pose in mid-air to make the photo look more fun.
7. Picnic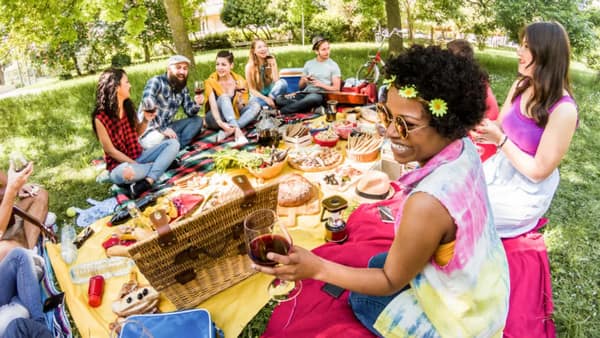 Throw a picnic in a stunning location and grab your camera for a photoshoot. Plan a matching outfit, and bring the best food to the picture! Don't forget to check the weather forecast to ensure you have a sunny day!
8. Open Road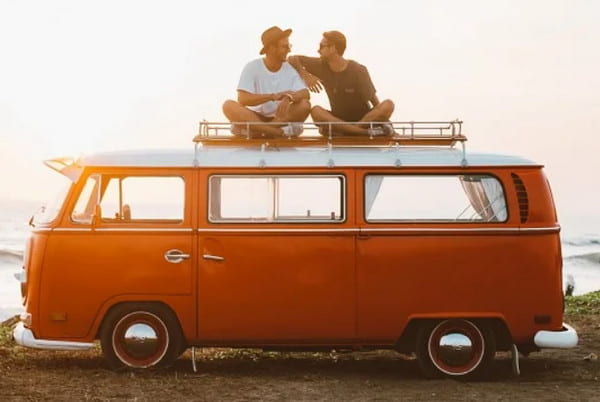 A road trip will be an excellent way to see the world with your friends. It will also be a great way to appreciate the open road by taking a selfie with the group. If you drive a car, best to include it in the photoshoot.
9. Let's Get Physical!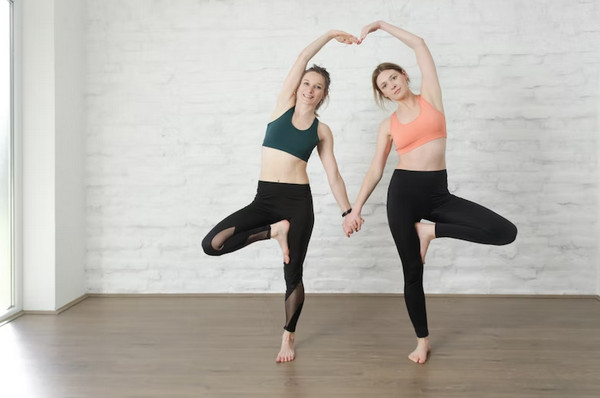 A handstand pose will be a great way to take a picture if your friendship is built in energy and bodybuilding! Of course, the pose can be other than a handstand. You can also try yoga poses, boxing, or hiking.
10. Parking Lot Adventure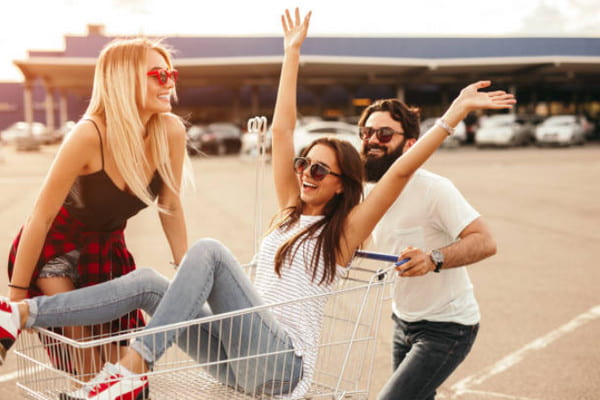 You can uniquely show your friendship even in familiar places like a parking lot. Pose in your car or get a shopping cart to have fun taking selfies! Try to push the cart and strike the best pose while riding it.
Part 2: Use AnyRec to Edit Photos for Besties' Pictures
Once you have tried one of the recommended friendship poses, go for photo editing to enhance the pictures before posting them on social media. Here are the best tools to use online.
AnyRec AI Image Upscaler
AnyRec AI Image Upscaler web-based tool is an intelligent image enhancer with a straightforward navigation interface. Your best friend poses will be modified by up to 800% without losing quality. This means more enhanced pictures to share on social media. AnyRec AI Imager Upscaler is also an excellent solution for blurry, distorted, and cropped pictures.
Features:
Free online tool with a magnification level of 2x, 4x, 6x, and 8x.
Excellent result with a sharper, crisper, and cleaner look.
Reduce image noise, upscale resolution, and enhance color.
100% safe with no watermark applied to every picture.
Step 1.Go to the official website and click the Upload Photo button to open your local folder. Browse for the picture, and click the Open button to upload the photo to the website's interface.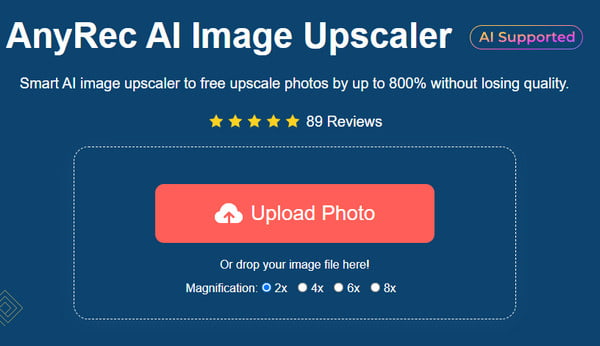 Step 2.When the picture is loaded, select the Magnification level from the top of the window. Move your cursor around the original picture to see the result.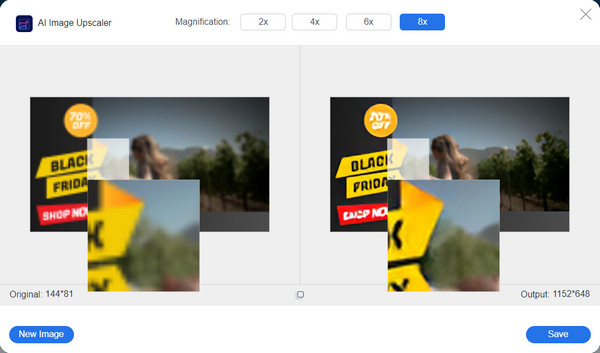 Step 3.Click the Save button to save the final output. If you have more pictures to enhance, click the New Image button to upload another.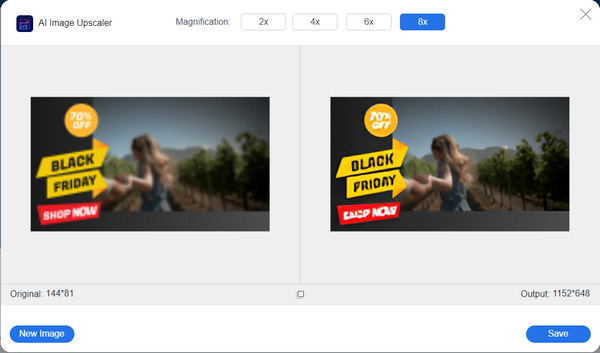 AnyRec Free Watermark Remover
If you find an unwanted object from your best friend's poses, use AnyRec Free Watermark Remover Online. It also uses the latest AI technology, which helps quickly remove logos, blemishes, and other picture parts. Like the first tool, it is accessible without requiring users to create an account or pay. Below, follow the instruction on how to use AnyRec Free Watermark Remover.
Features:
Professional watermark remover without distorting the quality.
No file restrictions and support popular image file types.
Provide highlighters like Polygonal, Lasso, and Bruch tools.
Excellent for various watermarks, logos, icons, and blemish removal.
Step 1.Click the Upload Images button from the main interface to import your friendship pose picture.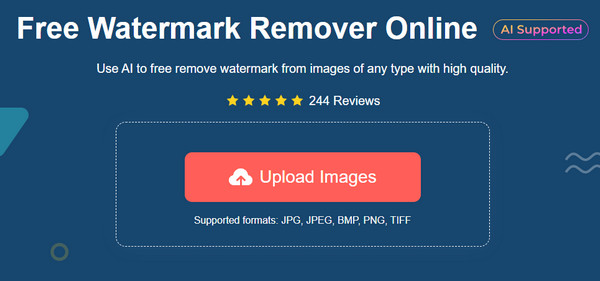 Step 2.Use one of the tools from the menu and highlight the object you want to delete. Click the Remove button to generate the removal.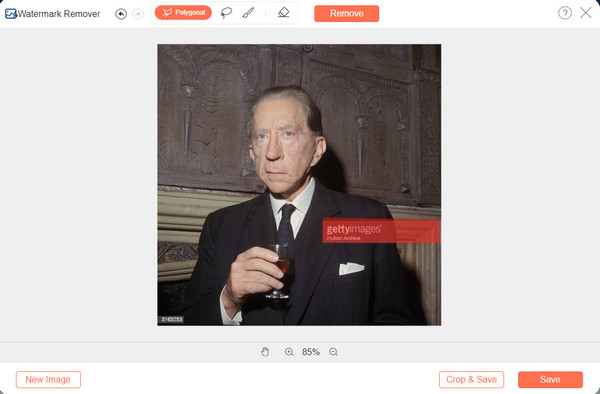 Step 3.Then click the Save button. You can also crop the output from the Crop & Save menu. Click the New Image button to upload another image from your computer.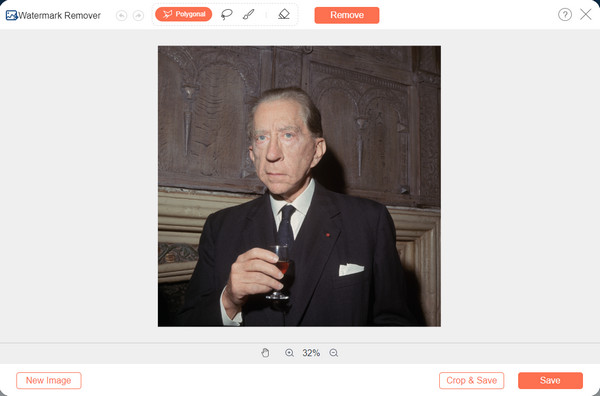 Part 3: FAQs about Best Friend Poses
1. Can I make a friendship pose with a boomerang effect?

Yes. The best app to do a boomerang effect is Instagram. It has a built-in feature for filters and effects, which are all free to use with friends. To use the effect. Open the app and capture a story. The Boomerang effect will be on the left side. Tap on it and strike a pose.

2. What are the best 3 person poses?

There are many ways to do posing with your two other friends. Try a freeze frame while jumping on the pool, a pajama party for three, whispering to ears and throwing leaves on the fall. These poses give much enjoyment in the moment and the picture.

3. Which filters are the best to use when posing?

Social media provides new filters almost every day. You can try all the filters and effects on Instagram, Snapchat, and Facebook with your friend. The effects are practical for two people taking a selfie.
Conclusion
Go for a photo shoot with your friends, have a great time trying your best friends' poses, and share them on social platforms. This pictures can even be your TikTok PFP ideas for memorizing your friendship. You can use a face editing app to edit you guys. Or you can go for AnyRec tools to enhance and remove unwanted parts to maximize the best pictures for your friendship!
Related Articles: