How to Depixelate Image on Desktop/Online [Step by Step]
Pixarization is a by-product of photo enlargement, different from blurred images. The blurred image looks more blurred and unclear, while the pixelated image is a bitmap image with small squares. How to depixelate the image to make it more transparent? This article will provide detailed tutorials on using Photoshop and two other online tools to depixelate images. After reading, you can also harvest a high-quality image enlarger!
Part 1: How to Depixelate Images in Photoshop
If you want a professional tool to depixelate pictures, Photoshop must be the best tool you can choose. This excellent tool provides the most comprehensive editing tools to meet almost all your needs for modifying pictures, like removing watermarks, rotating, resizing, adding filters, and depixelating images. Here are several ways to unpixelate images in Photoshop. But its operation is complex and challenging for novices.
Step 1.First, open the image in Adobe Photoshop. You can click the View button and select the Actual Pixels option to view the range of pixelization.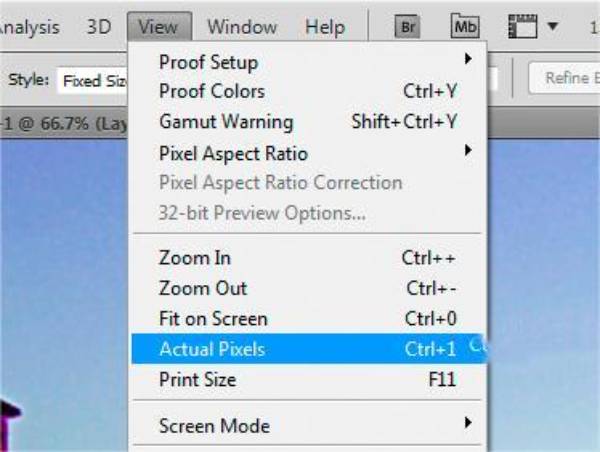 Step 2.After that, you need to click the Filter button on the main menu and then click the Noise button to select the Despeckle option to depixelate photos. You can press Ctrl + F twice or three times to remove image spots further.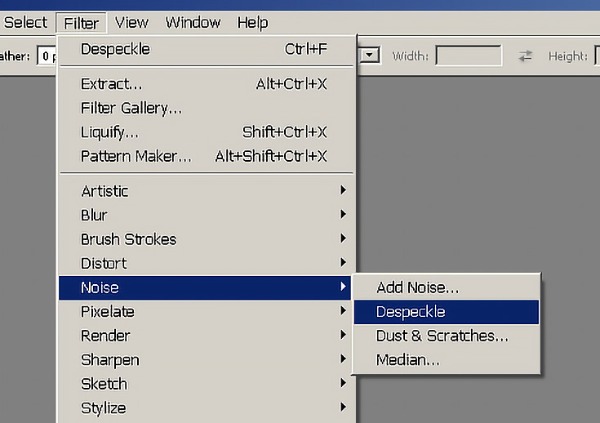 Step 3.Another way is a smart blur. You should click the Filter and the Blur buttons to choose the Smart Blur option. You can get the best results by setting the radius and threshold.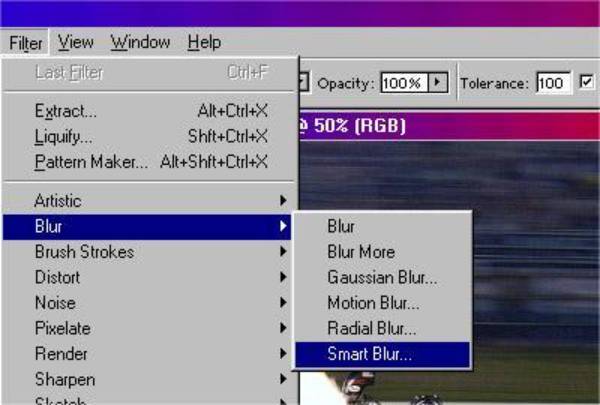 Step 4.You can unblur the images by adjusting their size in addition to the above two. Click the Image button to choose the Image size option. Then you need to set the resolution to twice the original size. Finally, check the resample box and apply the Bicubic Smoother(enlargement) to enlarge the picture.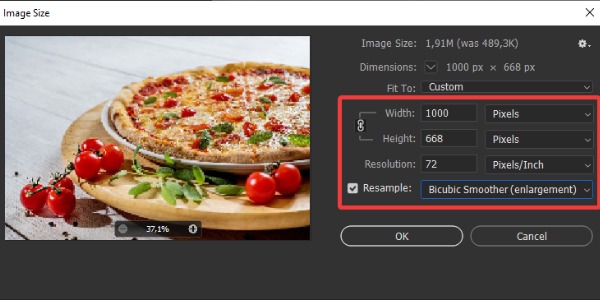 Part 2: 2 More Online Tools to Depixelate Image
Method 1: Fotor
Fotor is a multi-function online image editor that supports depixelizing images, cropping, resizing, and making photo collages. This powerful online tool also supports data and membership synchronization, enabling you to edit images anytime and anywhere using a Fotor account easily. Moreover, it supports batch editing the images and previewing images.
Step 1.Open the official website of Fotor and click the Edit a Photo button at the main interface to launch the image editor.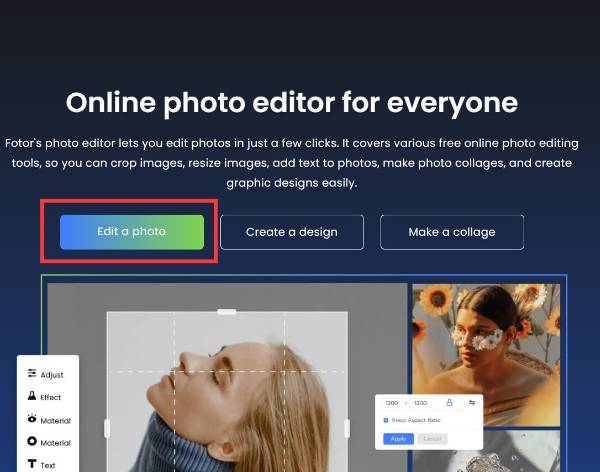 Step 2.Upload your image file by clicking the Open Image button.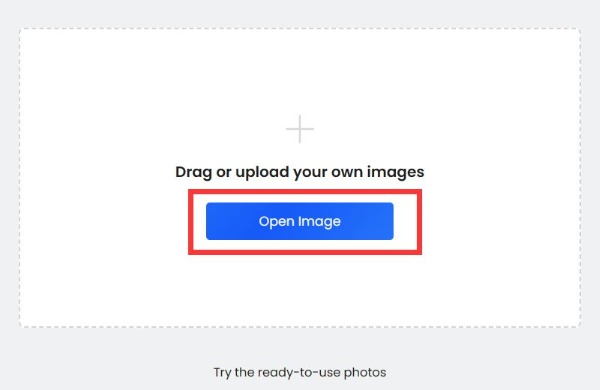 Step 3.Click the Adjust button at the left and choose the AI Enlarge option to fix pixelated pictures without Photoshop.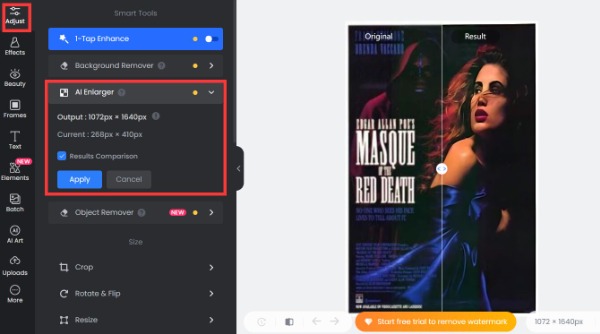 Method 2: Let's Enhance
Let's Enhance is a popular image enhancer online. The best thing is that it can automatically detect dark spots and correct colors without your manual operation. Before using it, you need to register an account. But you can only edit ten pictures for free.
Step 1.Click the Browse button to upload your image file. You can also drop the image file directly to the square to import.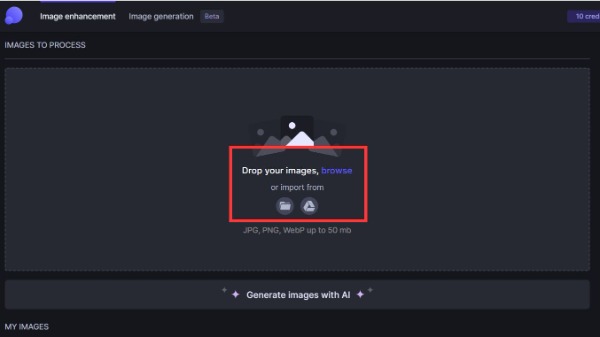 Step 2.After uploading, it will automatically improve the quality of the picture. You can also enhance the image by turning on Light AI, Tone enhance, and Color enhance.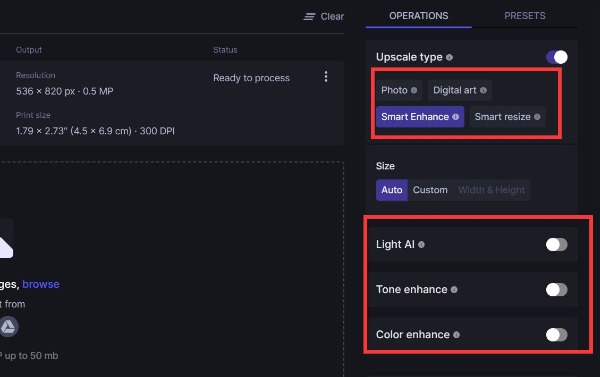 Step 3.You should click the Start Processing button to depixelate photos. Then click the Download button with a down arrow icon to save your image.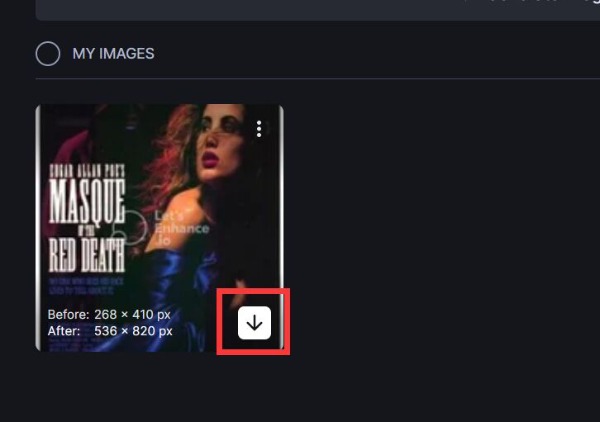 Part 3: Bonus: The Professional Tool to Enlarge the Image without Blurring
AnyRec AI Image Upscaler is a powerful online tool if you want to enlarge an image without losing quality and pixelization. This excellent tool allows you to make an image larger by 200%, 400%, 600%, and 800% for free. The important thing is that with the help of AI's powerful photo intensifier and amplifier, you can enlarge your image online without reducing the quality. And it supports various popular formats, such as JPG, JPEG, PNG, BMP, TIFF, and TIF.
Upscale image with high quality by increasing resolution, not pixels.
Support enlarging small images by up to 2x, 4x, 6x, and 8x.
Upscale pictures online without a watermark or registration.
Support enlarging images in formats like JPG, PNG, BMP, and TIFF.
Step 1.Search the official website of AnyRec AI Image Upscaler on the browser. Then select how many times to enlarge the picture online by checking the option.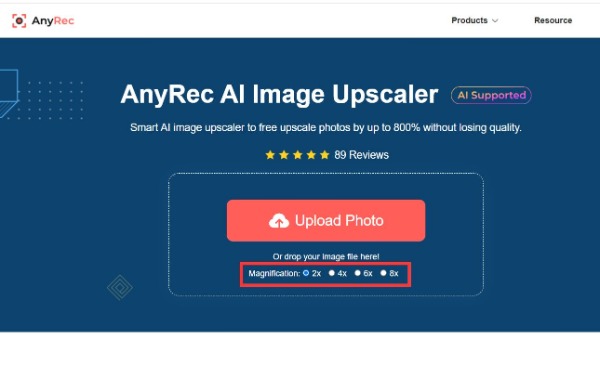 Step 2.Import your image file by clicking the Upload Photo button.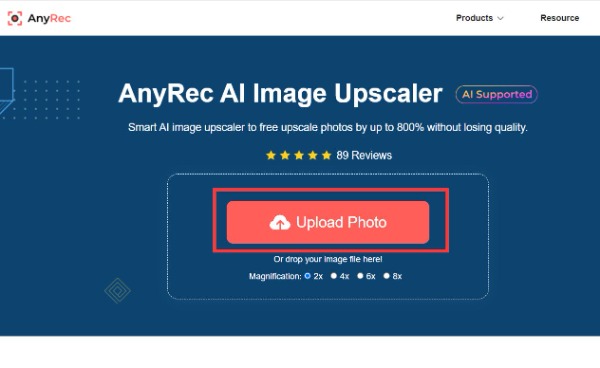 Step 3.You can preview the image in real-time and then click the Save button to download it.
Part 4: FAQs about Depixelate Image
Why are pictures pixelated?

The common reason for image pixelization is resizing. If you use a low-quality scanner to scan an image, the scanned image may also look pixelated. Then you need to depixelate the image with a professional tool.

What is the difference between blur and pixelization?

The main difference between blurring and pixelization is that blurring is mainly caused by camera shake during shooting. In contrast, pixelization is caused by trying to enlarge the image beyond its allowed resolution range.

How to avoid pixelizing images?

The simplest way to avoid pixelization is to keep the image within its specified resolution. If you need a larger image, you can use AnyRec AI Image Upscaler to increase image resolution instead of enlarging pixels.
Conclusion
Now you know how to depixelate photos on the desktop or online. Photoshop is a professional editing tool to unblur images and restore the quality of your images. But online tools are more suitable for novices. If you want to enlarge the picture without causing pixelization, AnyRec AI Image Upscaler must be the best choice. If this article is helpful to you, share it with friends!
Related Articles