Top 10 Android Emulators for App Testing and Gameplay on Mac
Android emulators for Mac allow you to connect to a bigger screen when your phone is not enough to enjoy watching or playing games. Some developers also rely on an emulator to test their works, which must be your reason for searching for the best app. If you are looking for a solution to try or play mobile games cross-platform, here are the top Android emulators for Mac. By the way, you can get an excellent Android emulator for PC here too.
Part 1: The Best 10 Android Emulators: Choose the Desired One
1. AnyRec Phone Mirror
The first recommended app is only partially an emulator for Windows. Although it is not an Android emulator for Mac, it still is an excellent alternative to screen mirroring your devices for recording. You can test mobile games by connecting your phone to the computer for a larger screen and no crashes. The software is also easy to use, where you can set up the built-in recorder to keep on the progress of your games. The best part is you can customize the screen size however you like for gameplay and other content. Download AnyRec Phone Mirror and see its surprising features.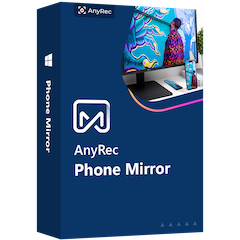 AnyRec Phone Mirror
Support the latest Android, iOS, Windows, and Mac versions to screen mirror and record gameplay with a better visual experience.
Enable upscale onscreen quality with smooth and stable device connection.
Provide different ways to connect devices like Wi-Fi, USB connection, and QR code.
Suitable for other onscreen activities, including online classes, meetings, live streams, etc.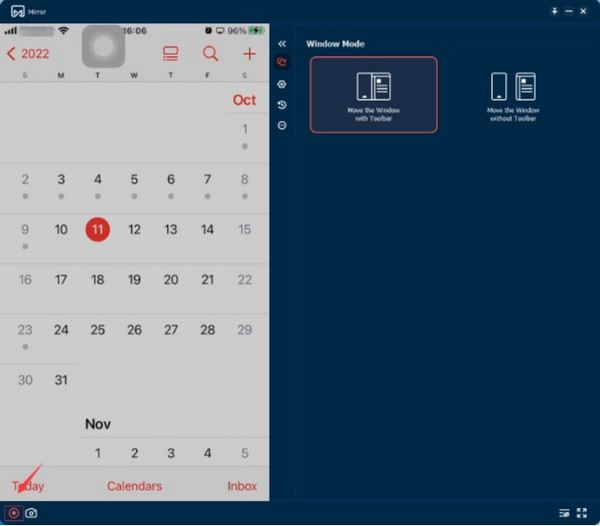 2. Ko Player
One of the best Android emulators for MacBooks you can try is Ko Player. It allows you to connect your smartphone to a computer with the best quality. The app has robust features that primarily focus on non-lagging and smooth gameplay. The best part Ko Player has to offer is all games in Google Play Store are available even if you don't have an Android.
Pros

Support mobile games with high FPS and graphics.
Have a Built-in screen recording feature when emulating.
Cons

No custom options are available for usability enhancements.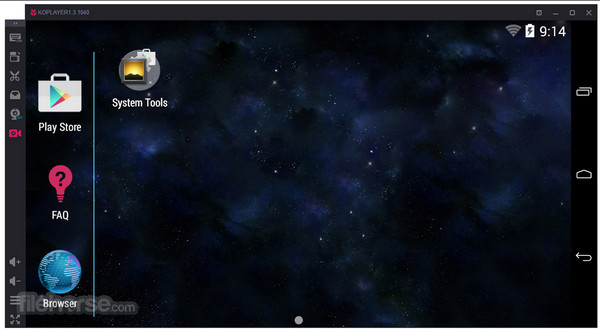 3. BlueStacks Emulator
BlueStacks brings more opportunities for users by pushing through the mobile gaming boundaries. The Android for MacBook emulator is unique because you can run games in high definition on your device's systems. You can choose between traditional and digital advertising channels for a full experience of gameplay and app testing. BlueStacks has over ten million user application install bases, giving it an effective emulator.
Pros

A user-friendly installing process with less RAM usage.
Support other platforms such as Messenger, WhatsApp, Viber, etc.
Cons

Most features are buggy and may need to be fixed but no updates.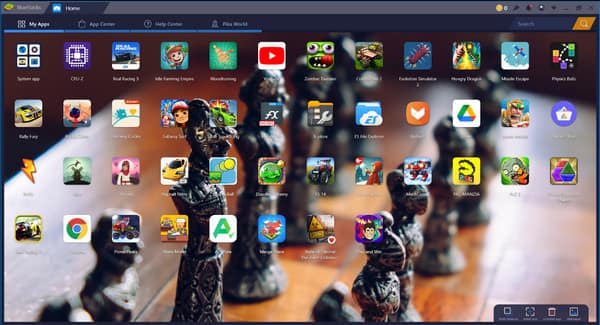 4. Genymotion Emulator
This Android emulator for Mac is developed mainly for developers who need to test newly created apps. If you are also a developer, this app helps you monitor and manage your devices' performance, share live demos, and even speed up the testing process by supporting multiple operating systems. Moreover, it provides multi-touch events from Android devices connected to computers.
Pros

Excellent for testing and debugging newly developed applications.
Enable users to use the desktop webcam to capture screencasts devices.
Cons

Unsupported devices with 4th generation and below.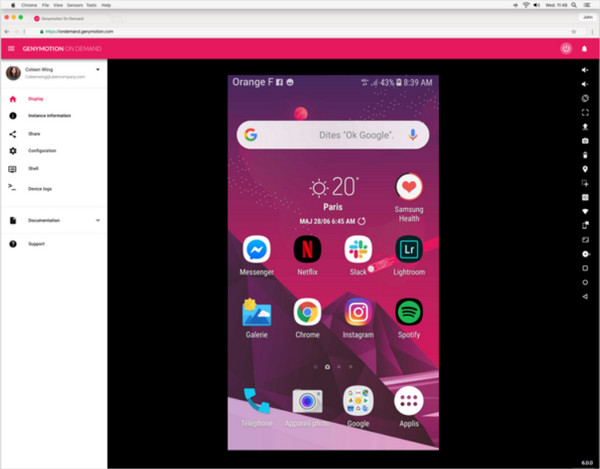 5. AMIDuOS Emulator
This emulator offers integration on Android devices and other operating systems. It provides a full-screen regime, allowing you to share files, play games with good visual quality, and more. You can easily set up apps with this Android emulator for Mac, as it supports even Gmail and Play Store. It is suitable for users that want to play mobile games on a bigger screen.
Pros

2GB memory requirements to launch apps simultaneously.
It may take some space, but it will not slow down the system.
Cons

The app is based on an outdated version of Android.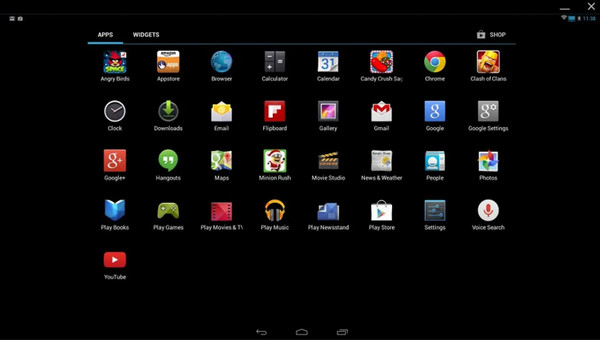 6. Nox Player
This emulator presents some powerful attributes that can be used for free. As an Android emulator for Mac, it allows you to connect a controller from your Mac and use it within the emulator. With this fantastic feature, playing games will be easier and more enjoyable. Plus, you can easily install and run the software with no trouble.
Pros

Compatible with x86 and AMD processors.
Provide multiple Windows options for games.
Cons

Unwanted random Opera and other app installation.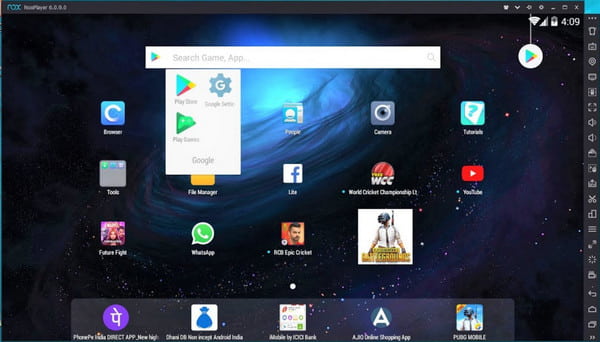 7. ARChon
Unlike other emulators, ARChon does not require users to install the software. This Android emulator for MacBook is a Chrome extension that has flexibility for chrome books, browsers, and other operating systems. It handles mobile applications very well, with excellent security for user privacy.
Pros

Launch unlimited Android applications in a single browser.
Lightweight and only consume small storage space.
Cons

Complex setup as users need to follow specific guidelines for installation.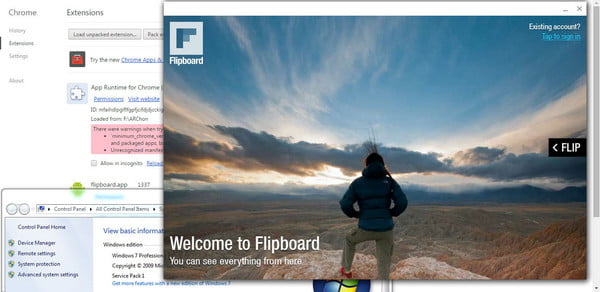 8. Bliss Emulator
Bliss is an open-source and cross-platform app that works for other projects. It is suitable for other open-source applications that are based on Android, allowing you to customize security features and other options. The MacBook Android emulator focuses on customizations and themes that give excellent execution performance.
Pros

Offer power-saving functions to reduce consumption.
Provide regular updates and high-security features.
Cons

The existing navigation tool issue enables the taskbar not to work correctly.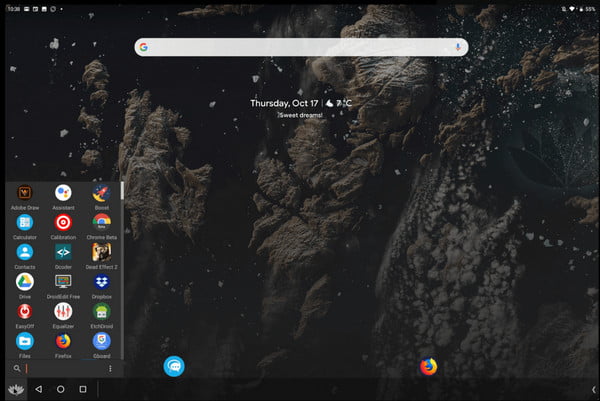 9. PrimeOS
A dedicated MacBook Android emulator for a complete desktop experience with many accessible applications. It supports multiple platforms, including browsers and devices. As it combines the Android ecosystem, PrimeOS boosts the gaming experience more than other emulators. The Android emulator Macbook's smooth integration enables many users to utilize it on their desktops.
Pros

Excellent interface with positive attributes.
Equipped with a key mapping tool for a consistent gaming experience.
Cons

It doesn't provide custom options for UI.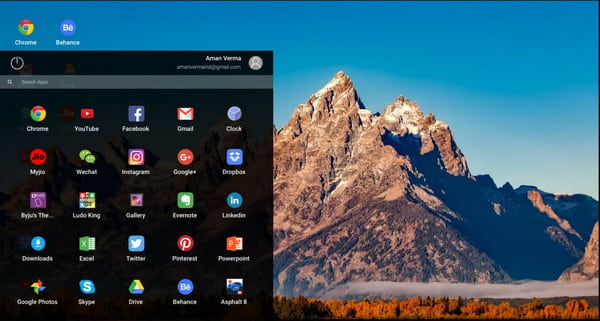 10. AndY Emulator
This last recommended MacBook Android emulator breaks the barrier between mobile and desktop devices by updating the users about the latest Android upgrades. You can install as many games as possible because it provides a vast storage capacity dedicated to game installations.
Pros

Easily connect to various operating systems to store and push notifications.
Allow smartphones to be used as a joystick or game controller.
Cons

Unresolved bugs and slow gaming performance.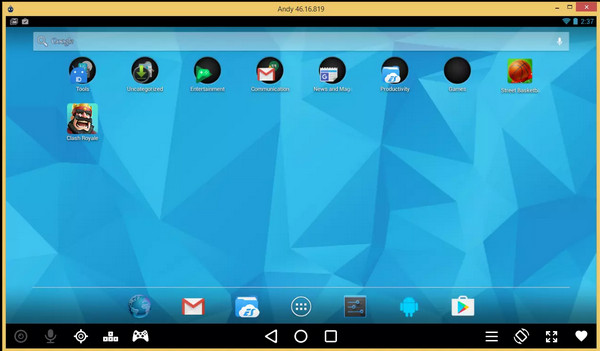 Part 2: FAQs about the Best Android Emulator for Mac
1. Is it possible to launch Android apps on Mac?

Yes. Mac and other Apple devices are not accepting Android apps. But you can count on MacBook Android emulators. Because they can break the incompatibility issues. If you use the best emulator, you can play and launch Android apps on MacBook without a problem.

2. Why I can't connect my camera to an Android MacBook emulator?

Emulators do not support cameras by default. However, you can use the AVD manager module to enable camera connectivity. You can find the camera support from the drop-down list in the hardware section. Try to connect the camera to the emulator once you set it up.

3. How do Android MacBook emulators work?

The simplest way to describe emulators is they mimic a device's hardware and run it on a different device. It helps users to integrate operating systems to run a program or application and configure the system as they like.
Conclusion
The top ten Android Emulators for MacBook are excellently picked for the best experience. Even if you don't have a high-end Android device to play your favorite game, the emulator is the best alternative to host a smartphone to your computer. If you need to mirror and record your phone on Windows, AnyRec Phone Mirror is an excellent alternative. Try the free trial version by downloading the software on your device.
Related Articles: