Watch 4K UHD 2160P Movies to Enjoying Better Viewing Experience
With the development of the film industry, the era of 4K ultra-high definition has come. The 4K movie of UHD 2160p will provide you with a higher viewing experience than 2K, HD 720p, FHD 1080p, or lower resolution. But where can you watch 4K movies, or which websites can download 4K movies? Fortunately, this post will list 10 websites where you can watch or download 4K movies. Moreover, if you want to improve the video to 4K resolution, please continue to read and find a way!
Part 1: Top 10 Sites to Watch and Download 4K Movies Online
If you like watching movies, especially 4K movies, here are 10 different websites for watching 4K movies online or downloading them on your device to share with your friends. Rank in no particular order, and you can choose the best one according to your preferences.
1. Movie4k to
Movie4k to is a popular website for watching 4K movies online. This site has thousands of films and TV shows in stock and has high-definition quality. It can be said that Movies4k to is one of the excellent websites to watch movies online for free. It also provides multiple languages of subtitles, which you can switch as needed. Moreover, it offers a free HD movies app for Android.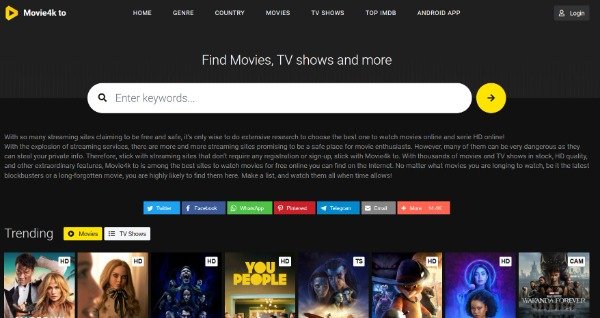 2. Amazon Prime
Amazon is no stranger to most people. It provides many 4K movies that you can watch for free. Generally speaking, 4K enthusiasts will purchase 4K Amazon Prime movie subscriptions to access Prime and instant video services. In addition to all the movies included in the subscription, it also provides an additional movie and program library. You can rent or purchase 4K movies separately, but you need to pay extra, including some new movies just released in the cinema.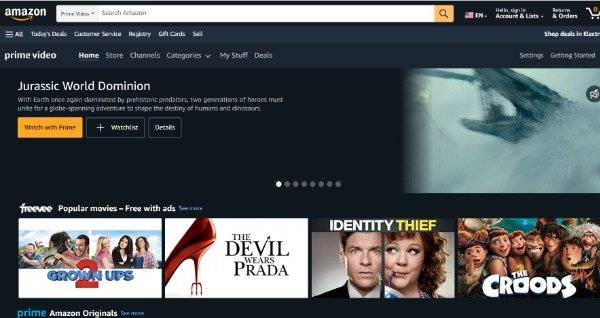 3. YouTube
YouTube is one of the ways to download and watch 4K movies for free. This website contains videos with various resolutions from 480P to 4K. You can watch many high-quality movies online, including action, romance, comedy, suspense, etc. You need to pay 2 to 15 dollars to rent and buy movies.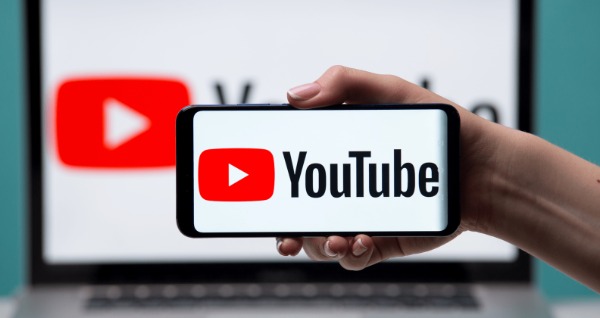 4. Vudu
If you pursue high-quality audio and video effects, Vudu is a nice choice. You can even see the recently released movie on Vudu without waiting a long time. This website also provides mobile applications, so you can watch 4K movies on your mobile phone. If you want to buy or rent, you need to spend 20 to 30 dollars and 10 dollars on rent.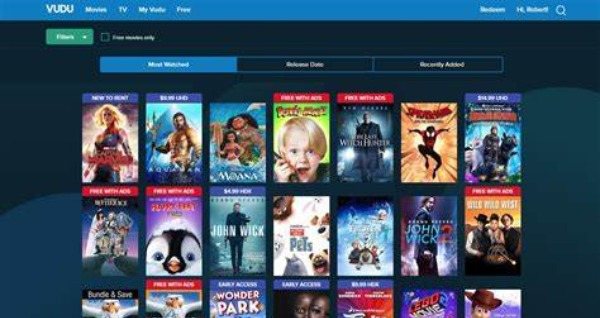 5. WatchMoviesFree
As its name suggests, you can use it to watch 4K movies online for free. This website has a variety of categories, including horror, suspense, action, comedy, adventure, fantasy, family drama, science fiction, and history. You can also search for movies by country or year. The most important thing is that few advertisements are displayed on this website to provide you with a better viewing experience. However, the premise is that you must create a free account on the website.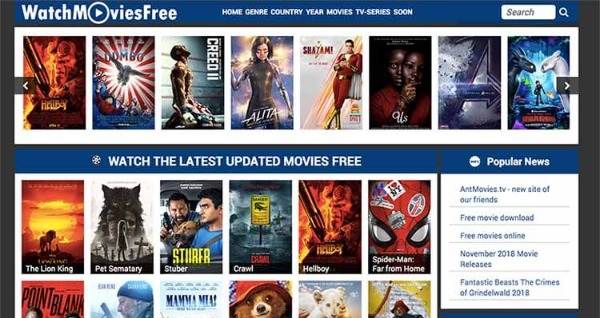 6. UltraFlix
It can be said that Ultraflix is one of the streaming media networks that provide the world's largest 4K content library, and its popularity in 4K streaming media is close to Netflix or Amazon. UltraFlix offers 500+ hours of 4K movies of your choice. Magnolia Pictures, Warner Brothers, MGM, Alchemy, etc., authorize this website. The point is that it also provides about 100 hours of free time. If you want to watch more 4K movies, you need to spend $1 to $10 and watch 48 hours.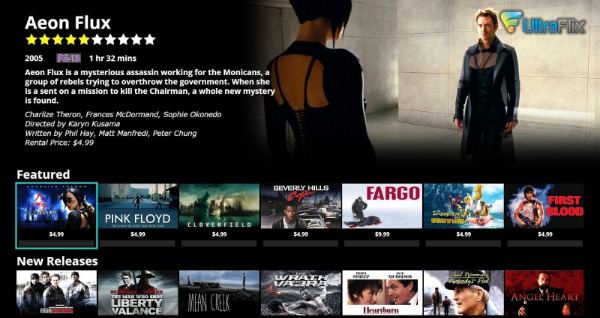 7. Sonypictures
Many people know Sony but do not know that it also has its own 4K ultra-high-definition film streaming website. Sonypictures launched on April 4, 2016. It supports 100+ 4K movies and TV programs. However, this website does not provide rental services, so you must pay $30 for each 4K movie you want to see. Note that the 4K movie you buy will be saved in the cloud. In addition to finding 4K movies on this website, it also provides games to choose from.
8. Netflix
Netflix is also one of the best sites that can watch 4K movies online. You can also watch TV programs, cartoons, and documentaries. This website has also developed original programs. Every Netflix original movie has a 4K version. Many movies have HDR versions. But if you want to watch 4K UHD movies, you need to pay $14 per month. After subscription, you can download all the latest 4K movies. Before that, you need to register an account.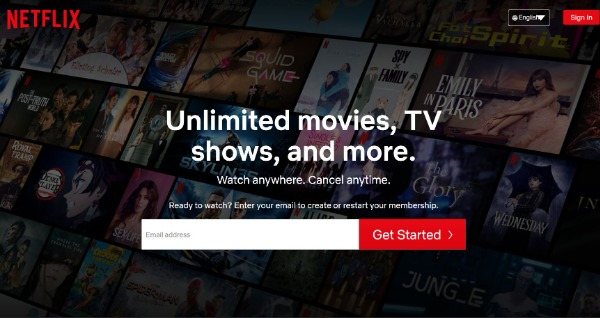 9. Stan
Stan is also an online website that can watch 4K movies for free. You can choose TV programs and movies to watch in 4K Ultra HD at will. However, it only provides a free trial for 30 days. If you want to watch 4K movies later, you need to subscribe or purchase. Before starting to watch 4K movies, you need to register a new account.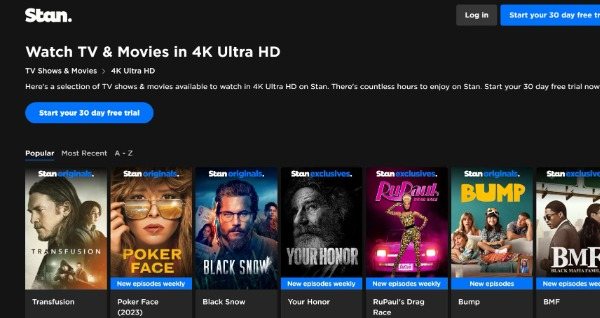 10. Tubi
Tubi is an online website developed by Fox that supports watching 4K movies. It provides a variety of types, including horror films, romantic films, TV dramas, and documentaries. In 2021, it began to produce its original content, including TV dramas and films. However, its service area is limited, only supporting the United States, Canada, Latin America, Australia, and New Zealand.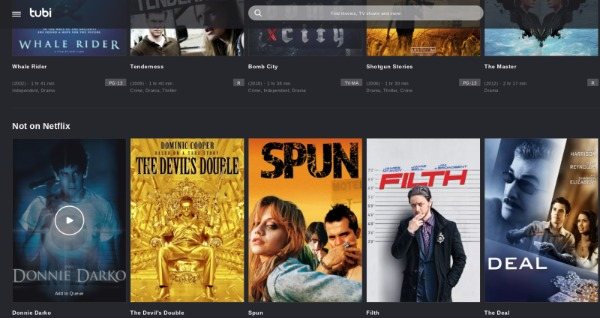 Part 2: Bonus: How to Enhance Videos for 4K Playback Experience
When you want to increase the video resolution to 4K, AnyRec Video Enhancer is the perfect choice for you to consider. You can use this excellent tool to upscale resolution from lower to 4K with removing video noise. It also provides some essential editing features to adjust the video, including rotating, cropping, and adding watermarks. Moreover, AnyRec Video Enhancer provides many presets for you to convert video. With it, you can upscale from 1080p to 4K and watch 4K movies at any time!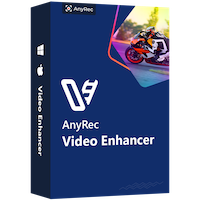 AnyRec Video Enhancer
Enhance low resolution video up to 4K with simple clicks.
Enable the removal of video noise and reduce video shaking.
Support converting 2D to 3D to experience stereoscopic viewing.
Get built-in video editor, like video cropping and trimming.
Part 4: FAQs about Watching 4K Movies
1. What is the difference between UHD and 4K?

4K is a specification created by DCI (Digital Film Program), with 4096 × 2160 resolution. UHD is divided into two parts. One is UHDTV1 runs at 3840 × 2160 resolution, while UHDTV2 runs at 7680 × 4320 resolution.

2. How big is the 4K movie?

The file size of each 4K movie varies according to the parameters of each video. For example, the one-minute 4K video recorded by GoPro at 60FPS is about 500MB, while the two-hour 4K video recorded by Sony A7S III is about 40G.

3. What are the recommended 4K movies to watch?

You can watch 4K movies on Netflix, such as Video Game High School, A Series of Unfortunate Events, and The Ridiculous Six.
Conclusion
Now you can watch 4K movies online at any time, and you can try to find your favorite one on 10 different websites. If recommended according to popularity, you can try Amazon Prime and YouTube. Moreover, if you want to upgrade the video to 4K, AnyRec Video Enhancer is a powerful tool you can consider.
Related Articles: