5 Twitch Name Generators – Get Your Perfect Twitch Name Now
Do you want to use a unique Twitch name? Or you're thinking of creating a catchy one? A Twitch name generator could let you have a brand name that creates the impression of your channel for your audience. The username also plays a vital role in the growth of your channel. Fortunately, the Internet is loaded with Twitch Name Generators that you can use to look for the best Twitch usernames that make you stand out from the crowd. In this entire post, we will give some tips for choosing a good Twitch name, along with the best Twitch name generator you can have. Explore them now!
3 Tips to Choose a Good Twitch Name
Thousands of people are considering creating a catchy name for their Twitch accounts. So, to help you develop a name, here are some helpful tips to help you think of the best Twitch usernames.
1. Make It Personal
It is essential to consider your likes since it is your channel. Take some time to write an outline of your channel's appearance once you develop this username. If you focus on sports, gameplay, fashion, etc., ensure your username is based on that particular topic.
2. Combine Words and Numbers Correctly
You can look for some word combinations that you like that can be attractive usernames. Combine words and numbers connected to you and may represent things about your Twitch channel. You can mix letters with numbers to create a catchy phrase, like your birthday or a number that represents you.
3. Follow the Proper Length
Since Twitch requires a maximum length to create a username, follow that. While thinking of making your name more original than others, don't go for too long names, either. You can use three basic syllables that are memorable and simply unique.
5 Popular Twitch Name Generators to Try
Developing a unique Twitch name is difficult, so name generators are a big help. Now that you learned some tips to develop the best Twitch usernames, it's time for the top 5 Twitch Name Generators you can find today.
1. SpinXO
A Twitch name generator like SpinXO creates a unique name for every account. Using SpinXO prevents someone from hacking your account since the username and email addresses can be the target ones to reveal your identity. You will create a username with your traits or personality that only you and your closest friends know. After clicking the spin button, you will instantly see randomly generated usernames for you.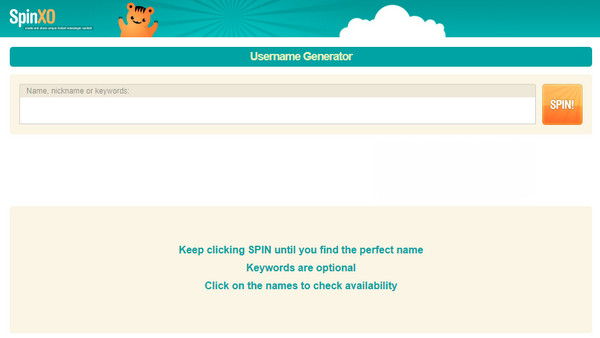 2. Namechk
The next Twitch name generator is Namechk; this online tool has thousands of people registered to create a unique name that makes sense. Lots of people don't want to spend time thinking of their usernames, so Namechk makes it easy for them. It provides users with 36 different name possibilities, over 100 social media websites, and other platforms. If you want the most straightforward way, consider using this username check and generator.

3. Fantasy Name Generator
Fantasy Name Generators is another effective tool to develop the best Twitch usernames. This name generator is perfect if you love anime, fairy tales, pets, etc. It provides different categories depending on what name you prefer. There's a lot to explore in this place with each of their generators, like Harry Potter, Marvel, Minecraft, Naruto, and more. Fantasy Name Generator won't disappoint you in creating a unique Twitch name.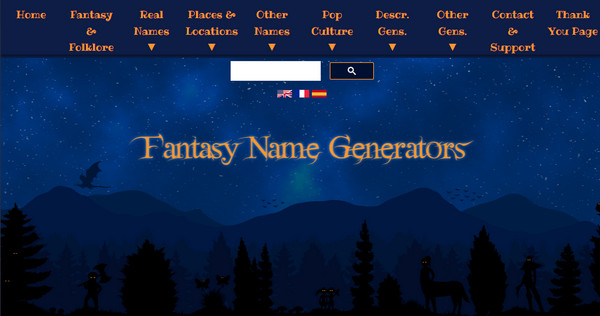 4. Jimpix
The following Twitch name generator is Jimpix, where just like the ones mentioned, you can enter a word and then select from the list it provides. After that, you can select your preferred starting letters, length, position of words, and more. For example, once you have clicked the show bells and whistle option, there will be options like Reverse, Shuffle, Font, Capitals, Filter Text, etc.

5. Cool Name Ideas Generator
Finally, we have the Cool Name Ideas Generator. If you're into social media and gaming, this Twitch name generator can give you the best usernames, unique from others. You can also use it to change your name on TikTok, Instagram, or other social media. The idea of Cool is combined with the approach in life and being more stood out from the crowd. Like the Twitch name generators discussed, it creates existing names but will still give you results to adopt new usernames you can use for all your accounts.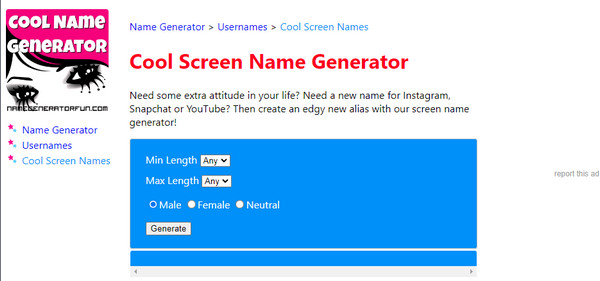 Bonus Tip: Record Your Favorite Twitch Streaming
After knowing some tips to have the best Twitch usernames in mind and name generators that can assist you in creating one, it's nice to keep your favorite streams. AnyRec Screen Recorder is your go-to software to accomplish it. It is a lightweight screen recorder but provides all the powerful features you need to record your favorite Twitch streams. Aside from this, you can record the entire screen, select an active window, or customize a part of your screen. You can then export the recordings in your desired format and quality.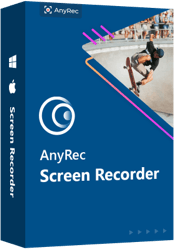 AnyRec Screen Recorder
Record Twitch streamings and other activities on PC/Mac.
No popup notificaiton before/during/after recording.
Add texts or images while recording the Twitch live.
Take screenshots while recording with the hotkey.
Step 1.Click the Video Recorder button on the main screen after installing. And remember, go to the Twitch streaming before recording.

Step 2.After that, select if you want to record the entire screen or just a custom area by clicking the Full or Custom buttons.

Step 3.Once done adjusting, click the REC button. You can then use the floating toolbar to take a screenshot, annotate, adjust the audio volume, etc.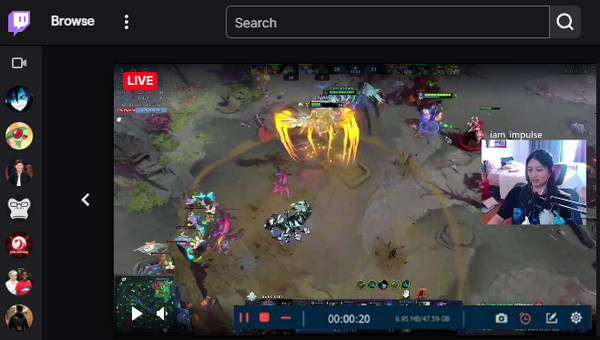 Step 4.Click the Stop button if you have finished recording. You can go to the Preview window to remove unwanted parts before you click the Save button.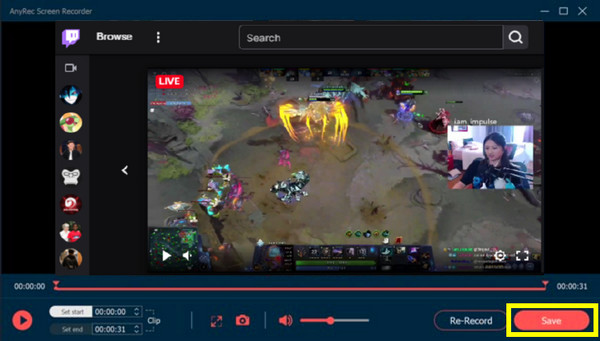 FAQs about Twitch Usernames
Can I have a three-letter name on Twitch?

No. Unfortunately, the three-letter name is not supported on Twitch. You can't move over if you don't meet the requirements for choosing the correct username on Twitch.

What's the maximum number for a Twitch username?

Since Twitch usernames cannot be three characters, they should be between four to 25 characters. So, ensure you meet the number needed before you can save it.

Does the Twitch username have an expiration?

Yes. But this is applied only to inactive usernames made on Twitch. Those will be made available for new users, and as for the new owner of those usernames, they will never have access to any of your data on Twitch; they will only get the name.
Conclusion
That's all this post has to say about creating the best Twitch usernames with the help of a Twitch name generator. Hopefully, the mentioned tips will help you develop a good username, not just on Twitch but for every account you have. And if you consider recording Twitch streams to watch whenever you like, use a program like AnyRec Screen Recorder. It records all screen activities, like calls, meetings, gameplay, streams, etc. Learn more about it by visiting its leading site and downloading it now!
Related Articles