Is Twitch Prime Worth Using: What Is It and How to Get It
A widely popular live streaming service for content like entertainment, music, sports, gaming, and more, describes Twitch, which Amazon provides. And if you're into it, consider how to get Twitch Prime. It is Amazon's way of providing users with lots of free stuff or access wide range of features of Twitch. Is it worth getting Twitch Prime, then? In the entire content, we will let you know more about this prime gaming, what it offers, how to get it, etc.
Part 1: What Is Twitch Prime
What is Twitch Prime? Amazon wants its users to enjoy Twitch by giving them many features to enhance their gaming experience. For this reason, they introduced Twitch Prime, which is known today as Prime Gaming. It lets you access in-game loot, free game download, and a monthly Twitch subscription.
It comes with bundled every Amazon Prime membership, and you can access exclusive game items. Aside from that, it lets you have extra benefits for your most well-loved titles and gems using your Prime membership.
Part 2: Is It Worth Getting Twitch Prime
With Twitch Prime, you will be golden, just like in your other accounts. The benefits include these four: free in-game items, games to play, monthly channel subscription, and extended Twitch storage.
Free in-game Items
You would get exclusive in-game loot, like unique skins and characters. Plus, you can unlock gear for your game characters with different currencies, giving you an edge over your rivals.
Free Games to Play
As part of your subscription, you can get free download games to play on your computer. These games can be new or old releases you might have yet to learn. Although the title will rotate monthly, all games you downloaded are yours to keep.
Free Monthly Twitch Subscription
With this benefit, you would get to watch and get a free subscription to every channel. You would receive advantages like ad-free viewing, new emoticons, a Twitch crown, exclusive content, and a conversation with the streamer.
Extended Twitch storage
This benefit is mainly for Twitch broadcasters, letting them save their past ones for 60 days, in contrast with users without Twitch Prime, which is 14 days.
Part 3. Is Twitch Prime Free
No. Since Twitch Prime is giving your experience that you won't have a regular subscription, all creators will need to pay for this subscription to host on Twitch. It is the paid version of Twitch, where you will get a free subscription to any channel every month and access features you don't get to see in regular Twitch. The truth is, It is free, but it's the service you have to buy, and there are ways to access it. How much is Twitch Prime cost, then?
Through Amazon Prime, Membership costs $14.99 per month or $139 per year. You will acquire access to two-day shopping, prime video, music, and gaming; there will be no additional cost afterward. Meanwhile, the Prime Video Membership costs $8.99 a month, where you will get unlimited movies and episodes with over 100 channels.
Part 4. How to Get Prime on Twitch
Following all the information needed on Twitch Prime, it's time to answer the question, "How to get Twitch Prime?" You can get Twitch Prime for free if you already have Amazon Prime. You have to link your account to your Twitch account. However, if you are worried about not having an Amazon membership, here's how to sign up for Twitch Prime if you still don't have Amazon Prime. But remember that you will have to sign up for an Amazon account and then subscribe to the Prime it provides.
Step 1.Search for Twitch.tv on any web browser, or go directly through the main page of Twitch and log in to your Twitch account.
Step 2.Click the "Try Prime" button from the above menu on the main screen. If you don't see one, go for Start Your Free Trial.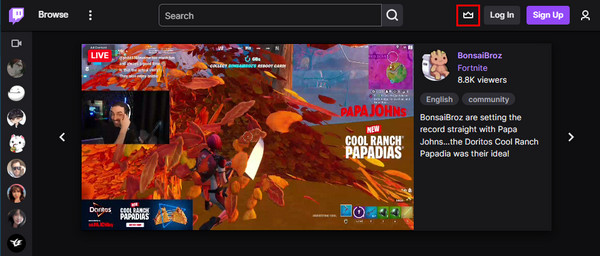 Step 3.You will then be navigated to the Prime Gaming page; click the "Try Prime" button. Then follow the on-screen instructions to create your account.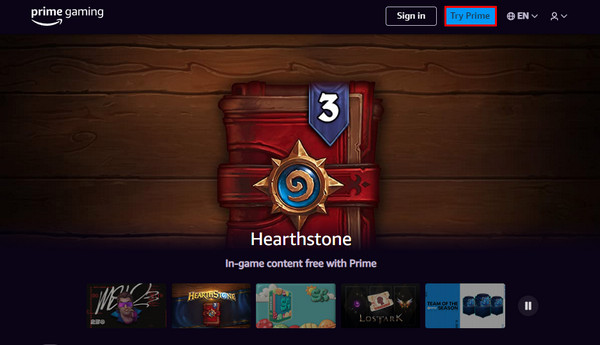 Part 5. Best Gaming Recorder for Twitch
Regardless of getting Twitch Prime or not, you can't record live streams or games directly on Twitch if you consider saving and sharing them. Fortunately, there is one that provides high-quality gameplay recordings without lagging and allows its users to record whenever they want. These qualities describe AnyRec Screen Recorder best. It has a built-in Game Recorder, a hardware acceleration supported, allowing you to record gameplay without stuttering or screen crashing to record Twitch streams.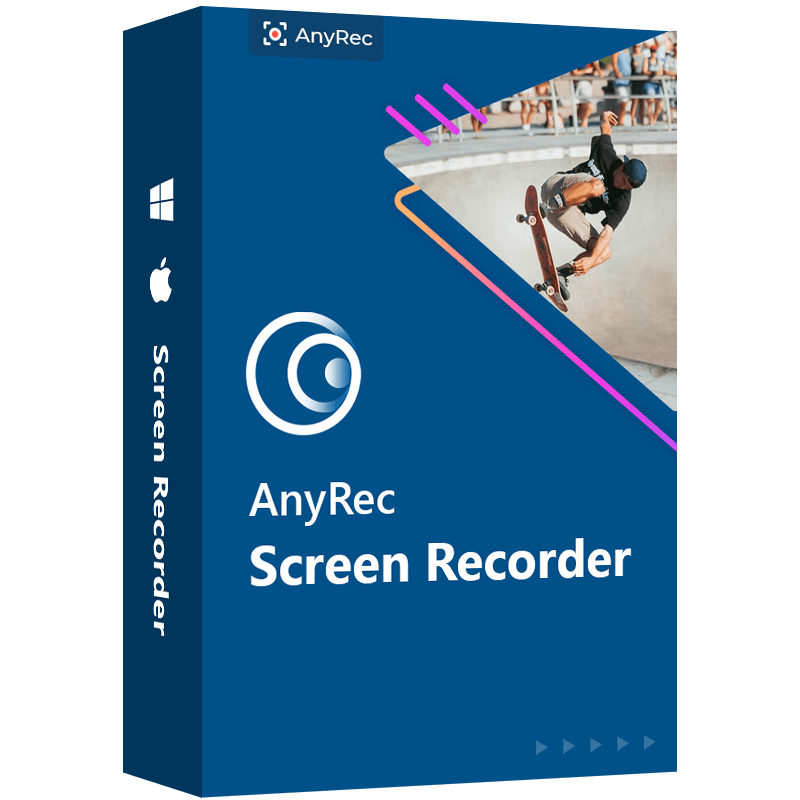 AnyRec Screen Recorder
Support recording meetings, live streams, gameplay, and more.
Have no watermark on your recorded Twitch streaming video.
Record system sound and microphone during the streaming.
Provide a control toolbar to draw, annotate, adjust volume, etc.
Part 5. FAQs about Twitch Prime
Will Twitch Prime pay you if you're a streamer?

Yes. As for regular Twitch accounts, where streamers get paid through their sponsorships, affiliate links, and other methods like advertisements, in Twitch Prime, all creators will get paid for their channel as well.

Can I get Twitch Prime subscriptions on a mobile device?

Yes. Once you get Twitch on Google Play or App Store, as long as it is available to your region, you can use Prime subscriptions on your Android device. However, Twitch Prime subscriptions cannot be used on iOS devices now.

How long is Twitch Prime available for free?

Twitch Prime remarkably offers a 30-day free trial. After that, you would have to pay per month or a year to get exclusive features and everything Amazon Prime provides.
Conclusion
Although getting Twitch Prime is best as you would get so many benefits, it is not suggested if you want to watch live streams and enjoy viewing gameplay. But, for someone who is a fan of Twitch and a creator, all advantages and features of Twitch Prime are a must-have. Furthermore, if you're considering recording Twitch gameplay, choose a program like AnyRec Screen Recorder. You can get HD gameplay recordings and export them in your desired format. This is undoubtedly one of the best screen recorders available on Windows and Mac.
Related Articles: