[5 Verified Solutions] How to Fix Screenshots Not Saving/Working on Mac
Screenshot utilities are an essential part of the Mac operating system. Mac OSX has a built-in screen capture tool that allows you to take snapshots easily, but some users expressed concerns that they can't save screenshots on Mac. For example, this Reddit user posted his issues with Mac built-in screenshot tools:
I've googled this and nothing seemed to work, so I'm not very optimistic. My mac can't save screenshots for some reason. I pressed the buttons but nothing happens and no screenshots are shown on my Desktop. How do I fix this?
If you are facing similar issues, no need to worry. We listed 5 possible solutions for you to tackle the issue, together with the best alternative screenshot tool as the fallback option.
Part 1. 5 Ways to Fix Mac Screenshots Not Saving Issues
Part 2. Best Mac Alternative Screenshot App
Part 3. FAQ about Mac Screenshots
---
Part 1. 5 Ways to Fix Mac Screenshots Not Saving Issues
1.1 Check Mac Screenshot Shortcut Settings
There is a chance that your Mac screenshot utility is working, your simple press the irrelevant key combinations. Follow the steps down below to reset your screenshot keyboard shortcuts.
Step 1.Open the System Preferences app and navigate to the Keyboard option. Click on the Shortcuts tab.
Step 2.Select the Screenshots option on the left panel.
Step 3.On the right side of the panel, make sure the screenshot functionalities are enabled. Click on the Restore Defaults button below the panel to reset all the keyboard shortcuts to default.
Step 4.Try if your screenshot utility is working again.
1.2 Check the Default Screenshot Saving Path
You might change the default screenshot folder to another one besides the Desktop folder, resulting in the screenshots not appearing on the Desktop. Use the following method to change it back:
On any screen, press the Shift + Cmd + 5 key combinations.

Step 2.Click on the Options button on the toolbar. In the Save to selections, click on the Desktop option.
Step 3.Try if your screenshot utility is working again.
1.3 Update Your Mac to the Latest System Version
Another possible reason is that your Mac OSX system is updated or needs to be repaired. It would be ideal if you already had a backup copy of your system. If not, the following steps could potentially help:
Step 1.Open the System Preferences app. Click on the Software Update button.
You might encounter a notification telling you an update is available for your Mac. Click on the Update Now button and follow the instructions.

1.4 Perform a NVRAM Reset
Another common issue that your Mac might be facing is NVRAM misconfiguration. Sometimes issues with your Mac OSX system couldn't be fixed until you perform a NVRAM reset.
Step 1.Restart your Mac. Once you hear the startup sound, press the Cmd + Option + P + R key combination immediately.
Step 2.Keep holding the buttons for around 20 seconds, your Mac might appear to be restarting multiple times.
Step 3.Release the buttons afterward and boot into your system normally.

1.5 Use Alternative Mac Screenshot Apps
Apart from the default screenshot utility, using a professional-level Mac screenshot app could be an excellent workaround. It saves you time and gives you better results, together with annotation and editing capacities. We would make our Editorial Team's favorite suggestions in the second part of the article.
Part 2. Best Mac Alternative Screenshot App
If none of the methods works well for you, and you are in a rush while your Mac does not save screenshots, try AnyRec Screen Recorder. It is not only a powerful screenshot toolkit that works for both Mac and Windows but has powerful editing features as well. Beyond merely taking a screenshot, it supports video and audio capturing, giving you more than you pay for.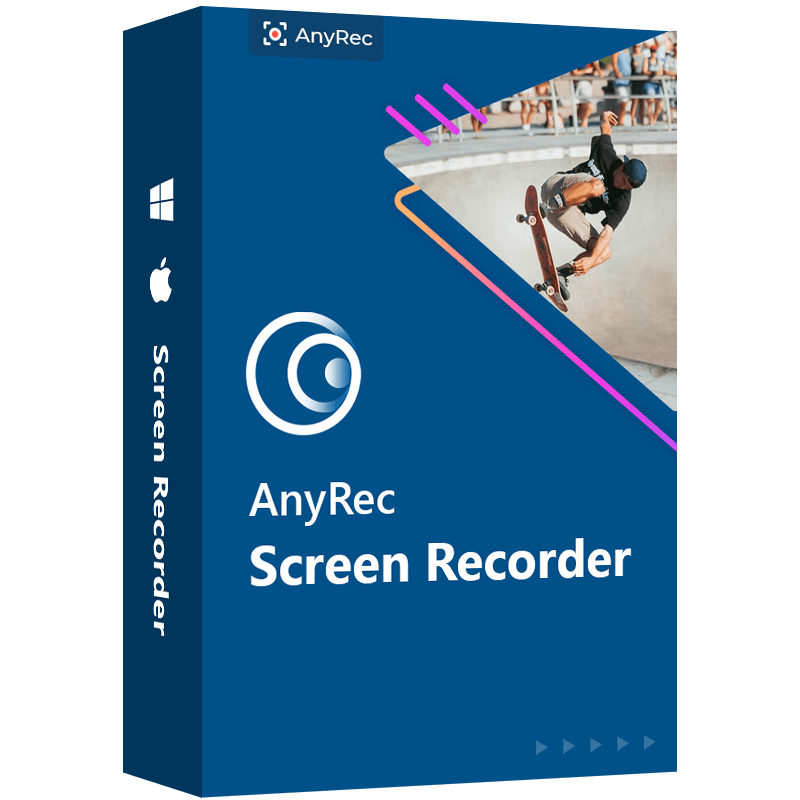 AnyRec Screen Recorder
Capture full-screen, windowed and customized region screenshots easily.
Powerful screenshots editing tools to add annotations and make adjustments.
Export to all popular image formats such as PNG, JPG/JPEG, BMP and GIF.
Set customized hotkeys to take a screenshot.
Supports both Windows PC and Mac platform.
Steps to Make Screenshots on Mac with AnyRec Screen Recorder
Step 1.Download and install the best Mac alternative screenshot app from the website. Click on the Snapshot option on the upper right side of the window.

Step 2.Drag your mouse cursor to select a screen region, release the mouse button, a screenshot would be automatically taken for you.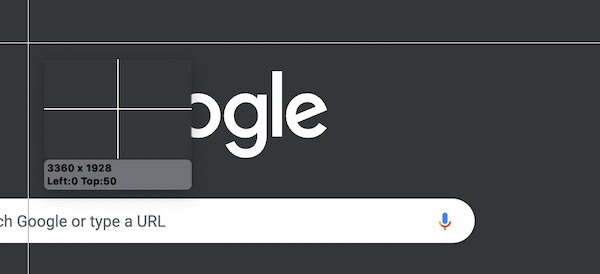 Step 3.A toolbar would appear below the screenshot giving you advanced editing features. Once the editing is finished, click on the Save button once the editing is completed.

Part 3. FAQ about Mac Screenshots
How to fix: You don't have permission to save in this location on Mac?

This is usually happening due to permission issues. Open the Finder app, and navigate to your Home folder. On the menu bar, navigate to File > Get Info and find the Sharing & Permissions section. Make sure the Privilege option to the right side of your username is showing Read & Write.

How do I change the Mac screenshot formats from png to jpg?

By default, screenshots save to your desktop with the name Screen Shot [date] at [time].png. If you wish to change the screenshot formats, open up a terminal window, and enter the following commands:
defaults write com.apple.screencapture type JPG
Press the Enter key to apply your changes.

Why I can't take screenshots on Mac with the Apple TV app?

The default Mac screenshot utility would be automatically disabled with Apple TV app. You can use a third-party screen snapshot app instead.
Conclusion
As we have discussed in the article, these are the 5 best possible solutions when your Mac screenshots aren't saving to your desktop. Even though the reasons vary, we strongly suggest you use the best screen captures software as an all-in-one solution for your Mac screen recording tasks.
Related Article