6 Best Scary Voice Changers to Apply Horror Sound Effects [Ultimate Review]
When you want to apply some horror sounds for Halloween or simply prank your friends, what are the best scary voice changers? How to apply the sound effects with the original quality? Here is the review of the 5 best scary voice-changing apps for smartphones and computers. Moreover, you can also find the best method to apply the horror sounds from the article.
Part 1: 6 Best Scary Voice Changers to Make Voice Sound Creepy
Top 1: VoiceMod – Scary Voice Changer for Discord
When you need to change to a horror voice for Discord to pull a prank on an unsuspecting friend, VoiceMod is a versatile scary voice changer for Discord with more than 50 transformations.
1. Make your voice unrecognizable during the Discord or Skype conversation.
2. Provide realistic voice distortion effects with the original audio quality.
3. Apply the crazy, dark, dark angel, echo, and more to make horror sounds.
4. Tweak each scary voice filter with fine-tunes, sliders, and more others.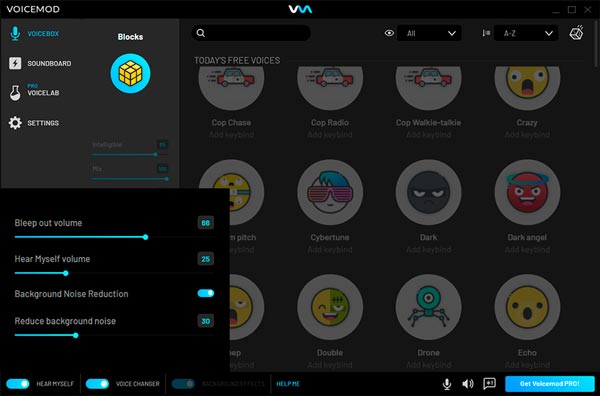 Top 2: LingoJam – Online Scary Voice Changer
LingoJam is an online scary voice changer that adds atmosphere, energy, and believability to whatever the narrative is. It transforms your voice without any effort or voice acting classes.
1. Convert your voice to a computerized, creepy voice, and villain's sound.
2. Provide a scary voice or deep Satan-like voice attached to something cute.
3. Input the voice with the record microphone audio or from your computer.
4. Vocal effects that will let you alter the pitch and frequency of your voice.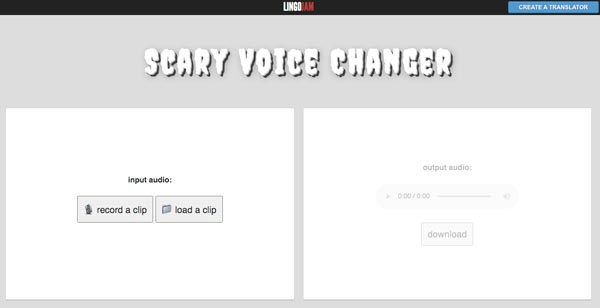 Top 3: Crazy Voice Recorder – Scary Voice Charger for Android
If you want to make prank calls to fool your friends, Crazy Voice Recorder is the scary voice changer with horror or funny effects that can make a sound like a squirrel, demon, alien, and more.
1. Provide dozens of buttons with well-known or scary hilarious sounds.
2. Hold the device in front to make it look like you have a different mouth.
3. Change your voice and make free prank calls with improved quality.
4. Hear yourself as a robot, animal, devil, alien, or other character.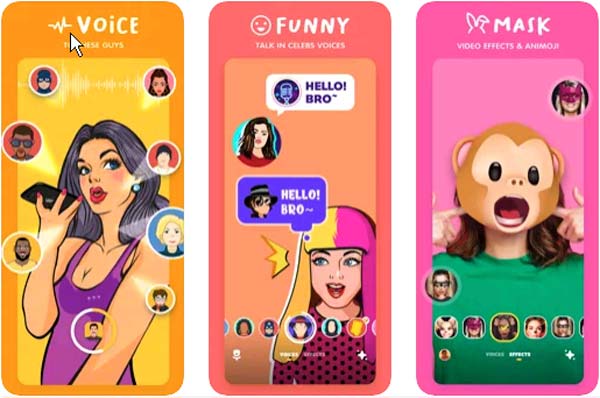 Top 4: MORPHVOX JR – Free Scary Voice Changer for Mac
MorphVOX Junior Mac is a free scary voice changer that modifies your voice to match your personality or make your own sound on TikTok. It can transform your voice like a man, or woman with built-in voices and sound effects.
1. The best Ghostface scary voice recorder transforms voice in real-time.
2. Change the voice and add a funny visual track to the YouTube clip.
3. Provide some basic audio editing features for several gameplays.
4. Introduce music in the background of your content with an audio bundle.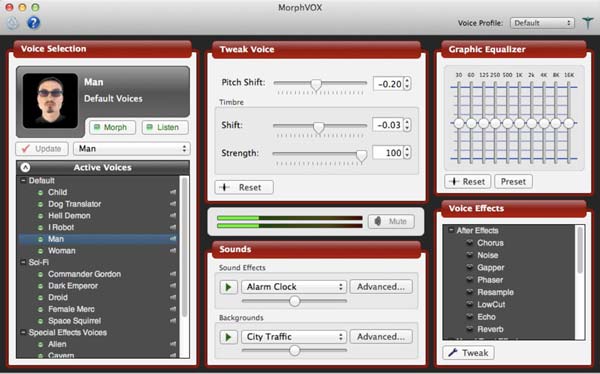 Top 5: Creepy Voice Changer – Scary Voice Changer for Android
To make horror sounds and spooky noises to scare your friends or others, Creepy Voice Changer provides tons of scary voice effects and creepy voices with your voice in clicks.
1. Allow you to change pitch and add modifications to your audio files.
2. Provide some useful features for dubbing or voice acting practice.
3. Get into Halloween spirit with demon voice changer filters.
4. Discover the scary voice changer with scream sound effects.
Part 2: How to Record Voice for Scary Voice Changer on PC and Mac
How to choose the desired scary voice changer? Just download the programs and change your voice again and again? No, of course not. You should only record your voice with the best quality and apply the horror sound effects for all the above programs.
Anyrec Screen Recorder is a high-quality voice recorder to capture sounds from a microphone. It provides noise removal and voice enhance features to capture the original quality. Moreover, you can also tweak the audio quality and audio format for scary voice changers on different platforms.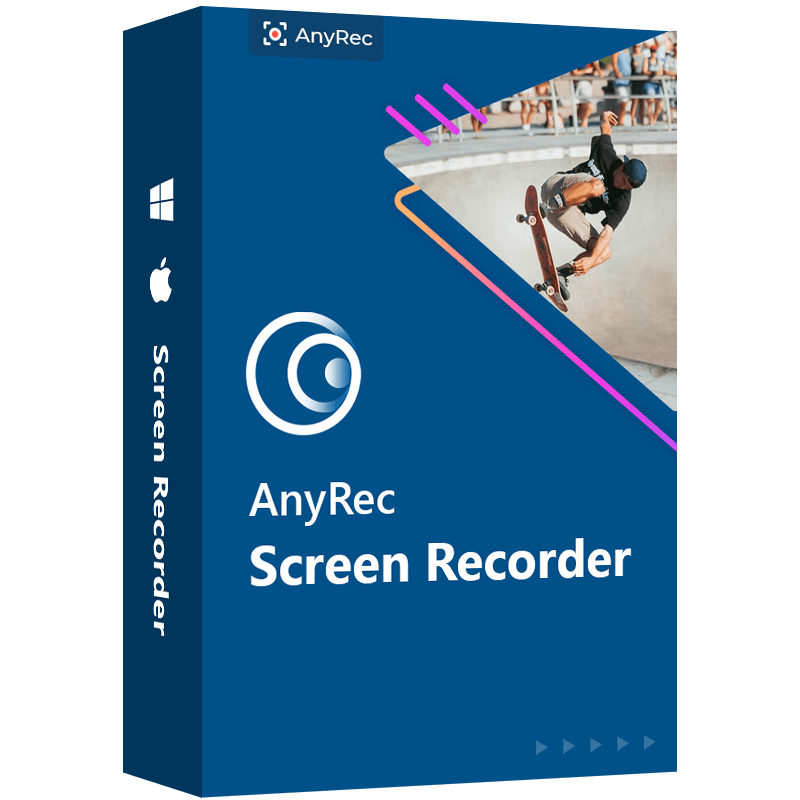 Highlights of this screen and audio recorder for Windows/Mac
Capture system sound and microphone with original quality.
Provide microphone noise cancellation and enhancement.
Adjust the audio format, audio quality, and adjust the volume.
Edit the recordings and trim the desired audio part in clicks.
Step 1.Once you have already installed AnyRec Screen Recorder, you can launch the program on your computer. Choose the Audio Recorder option to record voice files from the connected microphone. When you are using the external microphone, you need to connect the device beforehand.

Step 2.Enable the Microphone option and adjust the audio volume. Click on the arrow to check both the Microphone noise cancellation option and the Microphone enhancement option to capture high-quality audio files. You can also click the Change microphone source to select the source file.
Step 3.Click the REC button to capture your voice. Just record several audio clips, such as hello, scream, and more other voices. Once you have captured the desired files, you can click the Stop button to save the file. After that, you can trim the desired files before clicking the Save button.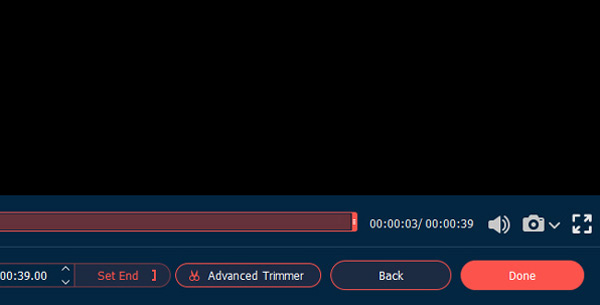 Step 4.Open the scary voice charger, such as VoiceMod on your computer. Browse through the recorded microphone sounds with the screen recorder and assign them to keybinds. The scary voice changer will transform and make the voice sound creepy.
Part 3: FAQs about Scary Voice Changer You Should Know
Why should I record the voice for any scary voice charger beforehand?

It is easy to compare the sound effects between different scary voice chargers if you use the same audio source. Moreover, the sound quality is much better than the one in real-time

Is there a scary voice charger device to transform voice directly?

Yes. Just purchase a scary Halloween voice changer from Amazon, which provides 3 different voice effects, such as Monster, Alien, or amplification of your voice and runs on 3 AA batteries.

Are the scary voice changers illegal for sound mixing effects?

It depends. If you just need to pull prank calls with sound mixing effects or have funny effects, you can feel free to use the scary voice changer. But it is illegal to break laws or participate in other detrimental activities.
Conclusion
When you want to change your voice into a horror sound, here are the 6 scary voice changers for your reference. To apply the sound effects from different programs and choose the desired one, you can record the sound with Anyrec Screen Recorder or other voice recorder apps with the original quality beforehand.
Related Article