How to Take Roblox Screenshots on Every Device [PC/Mac/iPhone/Android]
Take a screenshot in Roblox to share a cool moment with friends. Or you want to capture the screen and email it to Roblox Customer Services. Whatever your reasons are, here is the step-by-step guide for you to take Roblox screenshots. You will also know where to find your screenshots after capturing them. Besides, this guide applies to Roblox on every device. Whether you are playing Roblox on a computer or mobile phone, you can find ways to take screenshots on Roblox here.
Part 1: How to Screenshot on Roblox [Computer/iOS/Android]
Once you find the right Roblox screenshot buttons, capturing the games is easy. There are several default screenshot hotkeys on Windows and Mac and your phones. Learn the steps below and start capturing on Roblox.
Windows
Method 1:
Step 1.Start a game on Roblox, and once you are in, press the Print Screen button on your keyboard. By doing so, you can capture the whole screen.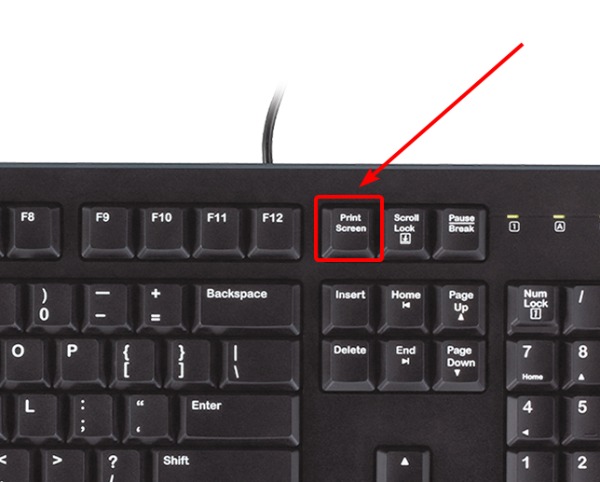 Step 2.You will see a pop-up in the right corner below. Click the Open Folder button on it to see your screenshot.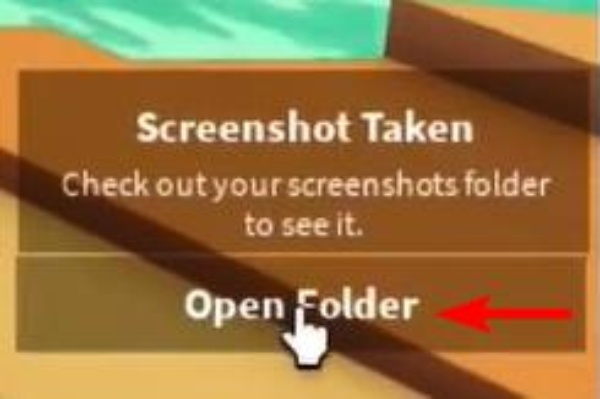 Note: You can also use other default Windows screenshot hotkeys to take the screenshot on Roblox. Besides, if you miss the pop-up, go to the Picture folder on This PC and find the Roblox folder. All your Roblox screenshots are there.
Method 2:
Step 1.Click the Menu button on the upper left corner of your Roblox game. Or press the Esc button to open it.
Step 2.Then click the Record option and Take Screenshot button to capture the screen.

Step 3.Next, click the Open Folder button on the pop-up to check the screenshot you take.
Mac
Taking Roblox screenshots on Mac is the same as capturing other Mac activities. Using the default screenshot keys combination will do. Therefore, you can quickly press Command, Shift, and 4 to capture the whole screen. Here are more hotkeys and their functions. By the way, you can record Roblox on Mac (macOS Mojave, Catalina, or higher) with Command, Shift, and 5 keys of entire screen or selected portion.
| | |
| --- | --- |
| | Function |
| Command, Shift, and 3 | Capture part of the screen. |
| Command, Shift, and 4 | Capture the whole screen. |
| Command, Shift, and 5 | Open the control panel. |
iPhone
For different iPhone models, the screenshot methods are different. You may follow the instructions based on your model.
iPhone with Face ID: Press the power and volume up buttons to capture Roblox screenshots while in the game on your iPhone.
iPhone with Touch ID and side button: You can press the side and Home buttons to take a screenshot while in Roblox.
iPhone with Touch ID and a top button: If your iPhone's power button is at the top, press it and the Home button at the same time to screenshot your Roblox game quickly.
You can see a screenshot thumbnail in the left corner. Tap it to edit the screenshot or ignore it till it disappears. To find your screenshot, go to Photos and find the Screenshot album.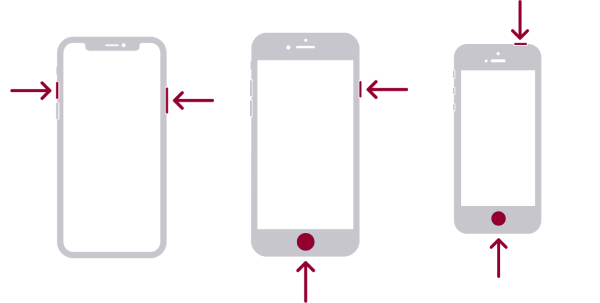 Android
Different Android models have different ways of taking Roblox screenshots. The following content lists three popular screenshot methods on most Android phones. You can open Roblox on your Android and try the following methods individually.
Step 1.Press Power and Volume down buttons together. Most Android 11 models use this screen-capturing method.
Step 2.Swipe from the top of your screen to the bottom with your three fingers.
Step 3.For some Samsung phones, you can swipe the edge of your hand across the screen to take a screenshot.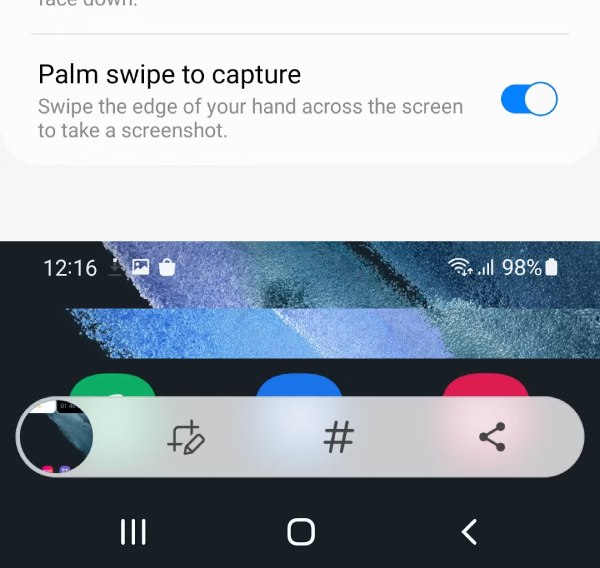 Note: Consider consulting your phone providers for help with more Android screenshot methods if the above methods do not work for your phones.
Part 2: Alternative Way to Take Roblox Screenshots for All Devices with One Screen
Besides manually pressing different buttons to take a screenshot on Roblox, there is a much easier way for you to capture Roblox screenshots on a computer. AnyRec Screen Recorder helps you easily capture your Windows and Mac activities. Moreover, you can connect your phone to the computer and capture your phone's screen on your desktop with AnyRec's recorder. After capturing, you can quickly make annotations, crop the screenshot and do more editing. Meanwhile, you can find your Roblox screenshots easily, for you can save them anywhere you want.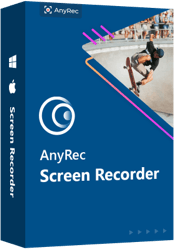 AnyRec Screen Recorder
Capture long screenshots with the scrolling mode.
View your screenshot easily by pinning it on the desktop.
Blur private information on the screenshots.
Record iOS and Android devices on Windows and Mac.
How to Take a Screenshot on Roblox with AnyRec Screen Recorder
Step 1.Get a free download of AnyRec's recorder from the link above. Then, install and launch it on your desktop. Next, start your Roblox game on your computer. Find the scene you want to capture. Choose a recorder mode and click the camera icon on the recorder's interface to screenshot Roblox.

Step 2.You can select an area on your Roblox game to capture it. After that, you can edit your screenshot immediately. For example, you can blur your ID name or circle a part you want to highlight. Or, you can click the Save button to save this Roblox screenshot in any folder you want.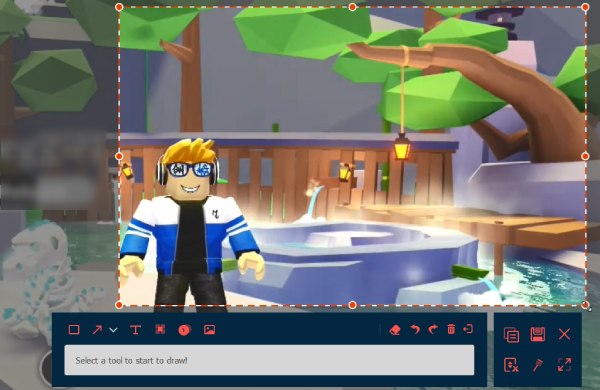 Part 3: FAQs about Taking Screenshots on Roblox
How to disable the Roblox screenshot?

Unfortunately, you can't disable the screenshot feature in Roblox. You can ignore it if you do not want to use it. If there is a hotkey collision due to the screenshot feature in Roblox, you might change the hotkey combinations in other snipping tools.

How to take screenshots in Roblox Studio?

Click the View button, and you will see the screenshot option. Next, click the Screenshot button to capture your Roblox Studio. You can find the screenshot in the Roblox folder inside Pictures.

How big image can you upload to Roblox?

You can upload pictures as large as you want. But Roblox will scale it to 256×256.
Conclusion
After reading this article, you can save the funny moments in Roblox or take screenshots for official help. If you also want to capture the game and edit the screenshot simultaneously, AnyRec Screen Recorder is an excellent choice to do so. Try the recorder to have both recording and screenshot features on your computer. You can also share this article with friends who do not know how to take screenshots on Roblox.
Related Articles: