How to Remove Emojis from Videos on Windows/Mac/Android/iPhone
Emojis and stickers are fun to have on pictures and videos, but it could be frustrating to see them when you download a favorite clip. So you may want to remove emojis from videos. The only thing possible to delete distracting stickers from the film is to use a particular program. But what would be the best tool to remove emojis from videos? Since you have come across this article, here is the powerful software to try to delete stickers on any video file.
Part 1: 2 Ways to Remove Emoji from Video [Windows/Mac]
With professional apps, you can remove any objects from video clips without distorting the quality. This part shows two pieces of software to help you with the task.
1. AnyRec Video Converter
AnyRec Video Converter is a desktop tool that has multiple features to offer. One of the best functions to use is its Video Watermark Remover which has an AI algorithm to keep the original quality even after exporting it. It allows users to manipulate the watermark tool and add as many to the video. You can also import video files, including MP4, MKV, AVI, WebM, WMV, and more. The surprising part about the software is its ease of use for video editing! Grab AnyRec Video Converter for Windows and macOS!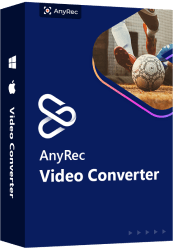 AnyRec Video Converter
Support all kinds of video clip formats to remove emojis from them.
Provide the best visual experience after erasing emojis on videos
Have editing tools like cropper, trimmer, and more after removing emojis.
Export files at a fast speed with guaranteed outstanding and high quality.
Step 1.Download AnyRec Video Converter and install it. Launch the app and proceed to the Toolbox menu. Click the Video Watermark Remover and Add buttons to upload the video file.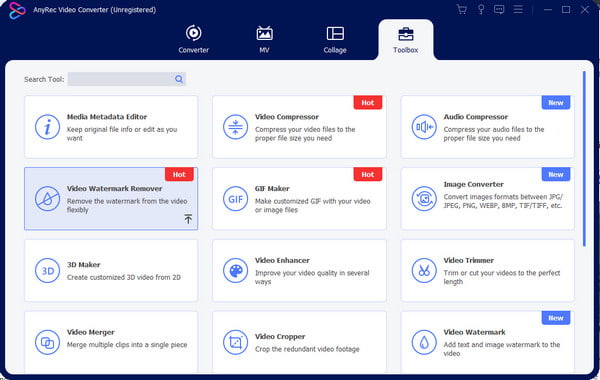 Step 2.To reveal the other options, click the Add Watermark Removing Area button. Position the eraser in the desired area. Resize the tool by using the controls from the right panel.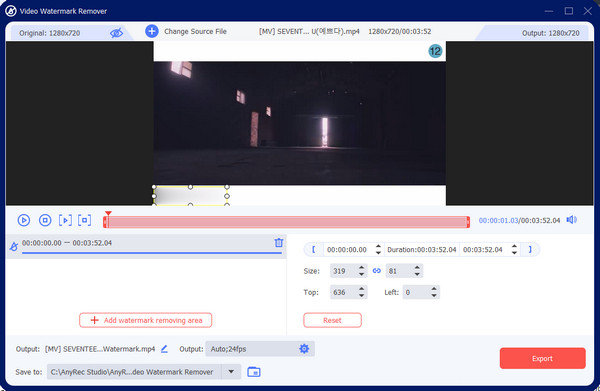 Step 3.For the best quality, go to the Output settings and configure the video. Change the settings of videos and click the OK button to save them. Then, click the Export button to output.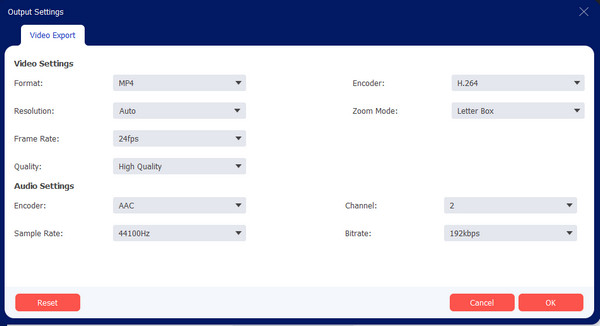 2. Adobe Premiere
This app can be downloaded on desktop and mobile devices to remove emojis from videos. It is a well-known tool from Adobe that provides excellent features for video editing. Most filmmakers recommend it because its highly intuitive algorithm makes clips stand out. Still, the app is challenging to navigate and needs much practice. With that said, let's see how it can delete emojis from videos.
Step 1.Install Adobe Premiere on your device and run it. Click the Create a New Project button and upload the video clip you want to edit.
Step 2.From the Edit menu, you can choose between cropping, refining, and transforming tools to delete the emoji. After editing, export the video or click the Share button.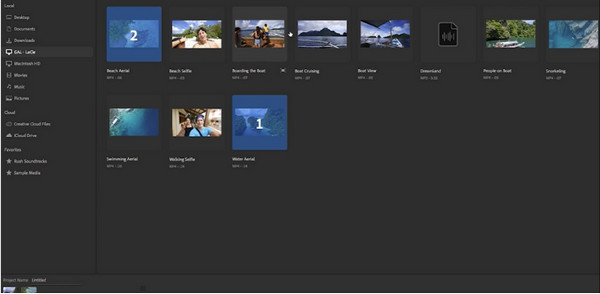 Part 2: Use Media.io to Delete Emoji from Video [Online]
With Media.io, removing emojis from videos is made possible for free—the online tool processes video files with 100MB, a maximum length of 10 minutes. The emoji remover helps to delete unnecessary objects from your video, including date stamps, watermarks, and logos. If you want to edit a video with a longer duration, you can purchase the premium version, which also unlocks other exciting features.
Step 1.Visit the online site and click the Choose Files button. Click the Add Area button from the right panel to enable the lasso tool. Highlight the area where the emoji is located.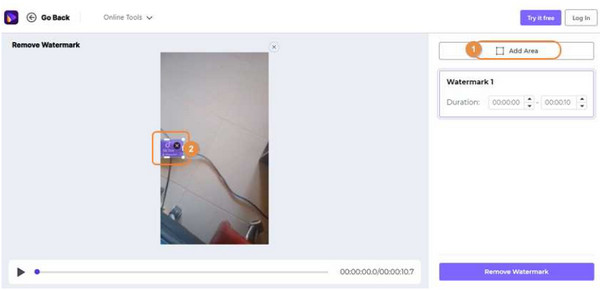 Step 2.Eliminate emojis by clicking the Remove Watermark button. Export the output and share it with friends on social media!
Part 3: Mobile App to Erase Emoji from Video [iPhone/Android]
Try the Remove Logo From Video app to delete emojis from videos on your smartphone. It supports Android and iOS and is free to download on your local store. It is an easy-to-use tool that has adjustable effects to blur a video. It also provides a real-time preview of the details before exporting the file. Remember that the app does not erase icons completely and may distort some areas of the video.
Step 1.Go to the App Store or Google Play and install the app; launch once installed. Tap Start to choose the video clip from your camera roll.
Step 2.Place the logo remover in the desired area and start to generate it by tapping Remove Logo. Save the output to your phone or share directly to other platforms.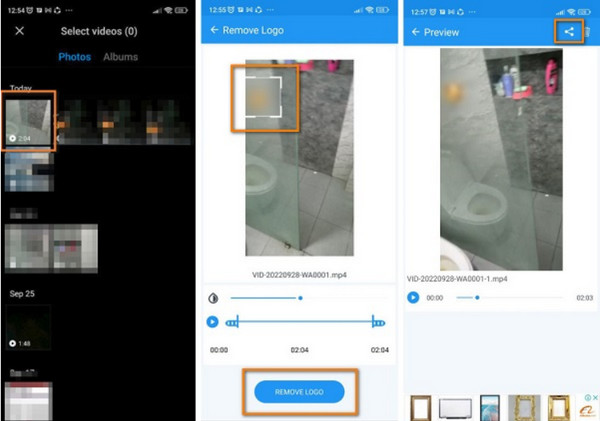 Part 4: FAQs about Removing Emoji from Videos
1. Can I remove the emoji from videos altogether?

No. Unfortunately, no tool can completely erase emojis or watermarks from video files. Since the background is covered with new data, removing it will only cause distortion. Adobe Premiere can do a technique that works only by replacing the emoji with the exact details from the background.

2. How to remove emojis from pictures?

If you use Android or iPhone, you can try PhotoDirector, Snapseed, TouchRetouch, Photo Retouch, and YouCam Perfect. In contrast, PC and Mac have professional photo editors, such as GIMP, Photoshop, and the desktop version of PhotoDirector.

3. Should I crop the video to remove emojis?

Yes. Cropping the video will be a great alternative to remove emojis from the video easily. But it would be best to remember that it will change the clip's aspect ratio, which can also lead to pixelated quality when stretched. Choose a tool that can crop videos without distortion, like AnyRec Video Converter.
Conclusion
How to remove emojis from videos? The task becomes more accessible with AnyRec, Adobe Premiere, and other recommended apps. Although some tools cannot completely delete emojis or stickers, they are great ways to cover up unwanted objects from your favorite video. With a bit of practice, you can remove logos from videos professionally. Unlike purchasing Adobe, you can free download AnyRec Video Converter to remove emojis from videos with a quick start.
Related Articles