How to Record TV Shows Without a DVR? Detailed Guide Here
There are TV shows that you want to watch endless times. However, you cannot find time to watch them in some circumstances because of your hectic schedule. To aid your problem, you can record your favorite TV show and watch it later. But how to record TV shows without a DVR (Digital Video Recorders)?
Although it's convenient for recording TV shows, it's not necessary for you to spend time buying one. This article will give you practical and straightforward techniques for recording and saving your favorite shows and programs, both on the software and hardware sides. Here's how to record TV without using a DVR and conveniently store them on your device.
Part 1: The Easiest Way to Record Live TV Shows without A DVR
Life has become a lot easier with the help of AnyRec Screen Recorder. This powerful recorder allows you to record your favorite TV shows without a DVR effortlessly. Moreover, you can enjoy watching your recorded videos because it assures you that the audio is synced with the video. If you want to record without hassle, lags, and watermarks, download this powerful TV recorder now on your Windows or Mac device.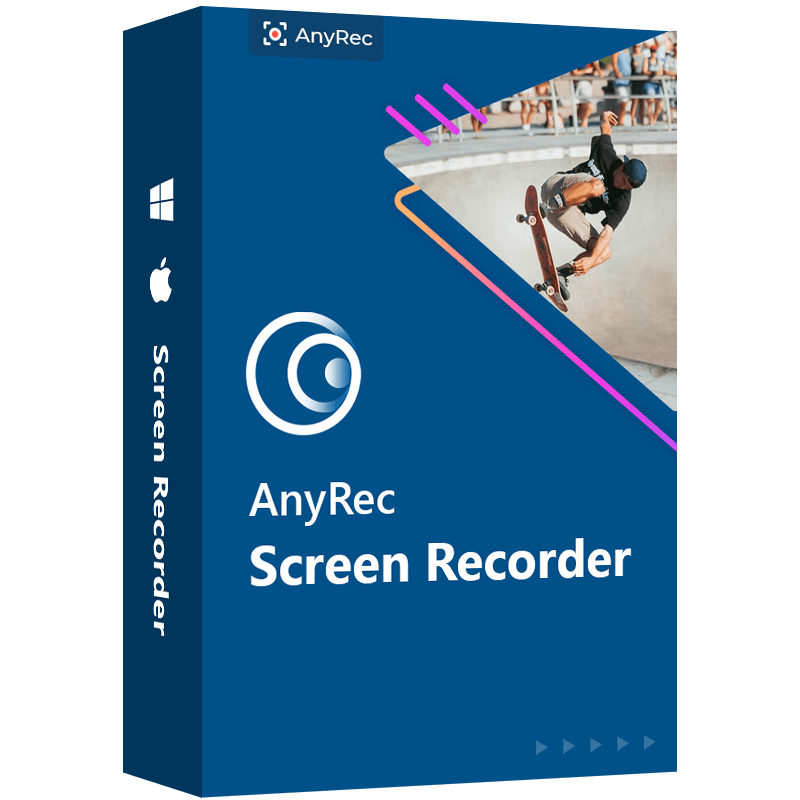 Distinctive Features of the Best TV Recorder:
Record TV shows without a DVR smoothly and save them on computer.
Adjust the settings to save videos in any popular format with high quality.
Record video and audio on your screen without a time limit.
Auto record your favorite TV show with its scheduled recording feature.
Steps to Follow:
Step 1First and foremost, you need to connect your TV to the computer through a USB port. Then, just download and open AnyRec Screen Recorder. Choose the Video Recorder option to record TV shows without DVR.

Step 2After that, you can first customize the settings. Click the Full option to record your entire screen or Custom to record a particular area of your screen. Then, turn on the System Sound button to record the audio.

Step 3Next, click the REC button to record your favorite TV show finally. And you can add annotations and take screenshots with the toolbox. Once you're done, click the Stop button.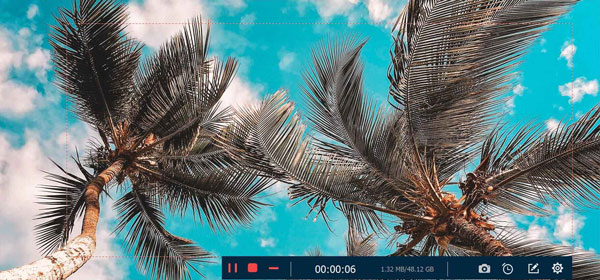 Step 4Finally, you can check your recorded video before saving it by clicking the Preview button. Then, tick the Save button to save the recorded video in your folders.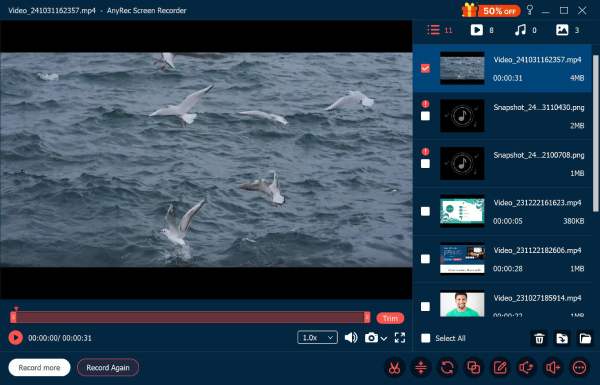 Part 2: How to Record TV Shows through USB without DVR
Most televisions have their default PVR (Personal Video Recorder) software. That means you can record TV shows without DVR using a USB stick. Ensure that you have enough storage space on your USB and check the back of your TV if it has a USB slot. If it has, you can proceed on the given steps below on how to record TV shows without a DVR.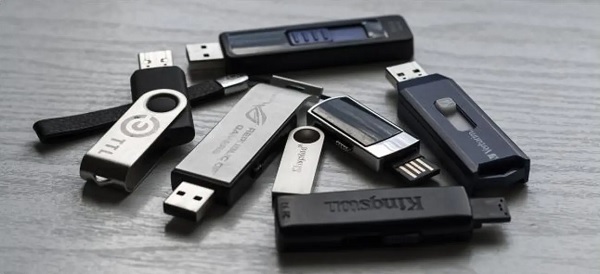 Steps to Follow:
Step 1First, locate the USB port on the back of your television and attach the USB stick to it.
Step 2Some TV models will recognize your USB HDD automatically and prompt you to format it; alternatively, you can go to the menu and select Format HDD to completely erase all of the data on the drive.
Step 3You can now use the remote control to begin recording TV shows without using a DVR. Moreover, the recording button can also be used to schedule your recording task. Your television manufacturer will provide more specific instructions on how to record TV episodes in the user manual.
Part 3: Simple Way to Record TV Shows in Windows Media Center
In additions to the Windows Game DVR for recording gameplay, do you know Windows Media Center is a wonderful solution for Windows 7 users who want to record TV programs without a DVR? This tool allows you to view and record live television. Additionally, it will enable you to browse slide shows of your images and play songs or CDs from your library. However, you must install a TV tuner card on the computer before it can be used to watch television programming in Windows Media Center.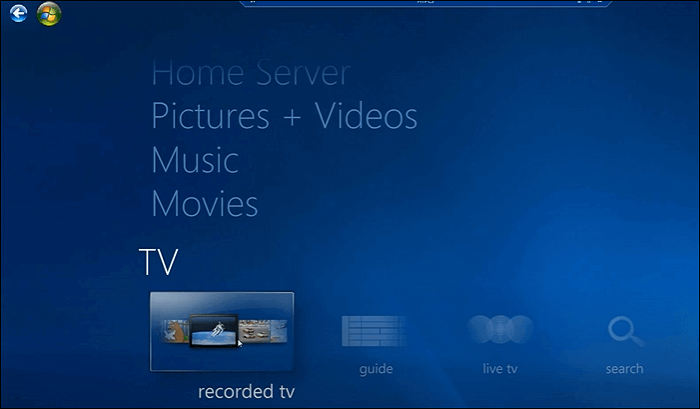 Steps to Follow:
Step 1Install Windows Media Center on your computer. Select TV from the main menu bar of the interface.
Step 2Then, select Guide from the drop-down menu, and the TV menu will appear. There are TV show names, categories, and broadcast times listed.
Step 3After you've chosen your television show, press the Enter key. Then press the Record button to begin recording TV shows without a DVR. You can stop the recording by using the Do Not Record button. Then select Record Series to store the television programs you've recorded.
Part 4: Detailed Steps to Record TV Shows via Media Portal without DVR
MediaPortal is a free and open-source media center software that turns your computer into a family media center. MediaPortal is a versatile tool that let you record TV shows without DVR, watch live TV for free, play DVDs and movies, create picture slideshows, stream TV to any PC on your network, listen to music or radio, and much more. It's easy to use MediaPortal to record TV shows without a DVR.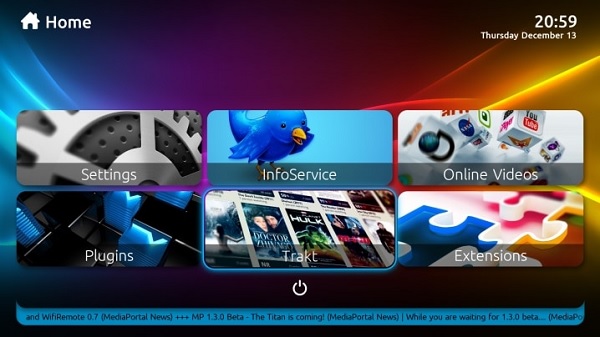 Steps to Follow:
Step 1To start, download and install this tool on your computer. Navigate to the TV tab on the main interface.
Step 2Next, click the Record button to begin recording the television shows without DVR.
Step 3If you want to save time, look for the recording feature that allows you to plan the task to begin automatically.
Part 5: FAQs about Recording TV Shows without A DVR
1. Do smart TVs have default recorders?

Some Smart TVs come with a built-in PVR, which allows you to record TV shows without a DVR. The content is recorded to a built-in, external hard drive or a USB flash drive. This even allows you to pause and rewind live television.

2. How to record TV shows for a whole day?

The Best device is DVR, like TiVos. It enables you to record several programs or all the programs for a day with HD quality.

3. What size of USB stick is best for recording TV shows without DVR?

Since TV shows are always long, so the recordings are large. You'd better prepare a USB stick with at least 128G.
Conclusion
There you have it! Now you have read 4 methods on how to record TV shows without a DVR; it's now your turn to record your favorite TV show though AnyRec Screen Recorder. In this way, you can replay your favorite TV shows in high quality at any time. If you have other questions, please contact us now.
More Related Articles