Record Your Facebook Messenger Calls for iPhone/Android/Mac/PC
Using Facebook Messenger could be the most efficient way to connect with your family and friends, especially making voice calls. It is free of charge and fits perfectly for making calls on mobile devices. Do you know how to record Facebook Messenger calls? It is surprisingly easier than you think.
One of the biggest advantages of Facebook Messenger call recorders is: it is much easier to record than a normal voice call over your service provider. It gives you the flexibility to call from both mobile devices and desktop computers without limitations. You could keep in touch with your loved ones even if you are on a work shift overseas. As we speak, here are the top ways to record a Facebook Messenger call without any inconvenience:
Part 1. Record Facebook Messenger Calls on iPhone for Free
There are multiple ways to record Facebook Messenger calls on iPhone. The good news is, you do not need to pay additional fees for a premium app, simply use the built-in features in your iOS system. Study the following steps to learn how to utilize this feature:
Step 1.Enable the Screen Recorder Feature
Tap on the Settings app on your iPhone screen and navigate to the General > Control Center option. Tap on the Customize Control option and make sure the Screen Recording feature is added to your Control Center List. If it is disabled, tap on the green Plus button in front of the Screen Recording option to enable it.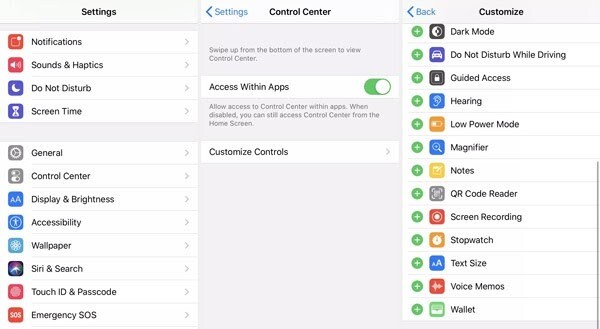 Step 2.Record iPhone App Audio
Swipe down from the top right corner of your iPhone screen to summon the iPhone Control Center. Press and hold the Screen Recorder icon for a few seconds. A list of currently active apps would be displayed to you. Select the app you wish to record and tap on the Microphone button to start recording.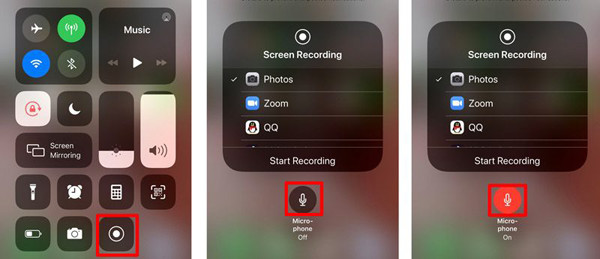 Part 2. Best Free Android App to Record Facebook Messenger Calls
For Android users, recording a Facebook Messenger call could be a little bit more complicated process compared to iOS devices. Depends on the particular vendor of your Android device, read the following instruction to record a Facebook Messenger call:
Step 1.Download the Samsung Audio Recorder from the Google Play Store. If you are running a Samsung device, you could skip this step and simply locate the audio recorder from your app folder.
Step 2.Start your Facetime Messenger call. Switch to the Samsung Audio Recorder app and tap on the Record button to start your recording. Press the Stop button to complete the recording.
Step 3.A pop-up window would be shown to you. Give your recording a proper name, choose a matching Category, and tap on the Save button.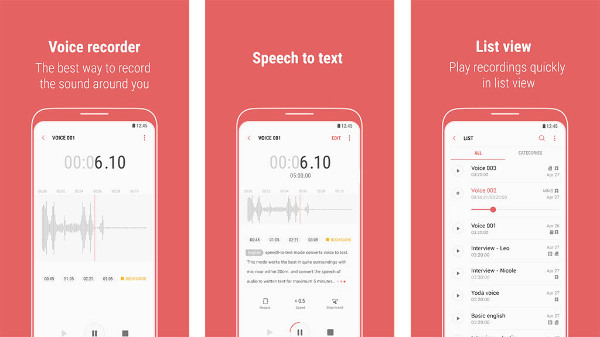 Part 3. Use the Best Facebook Messenger Recorder for Mac/PC
Recording a Facebook Messenger call on your smartphone could have many downsides and inconveniences. A better option could be to make a recording on your desktop. Simply fire up your browser and record the call with a professional screen recorder application. Among the available options, AnyRec Screen Recorder is by far the most advanced screen recorder software. Notable features include: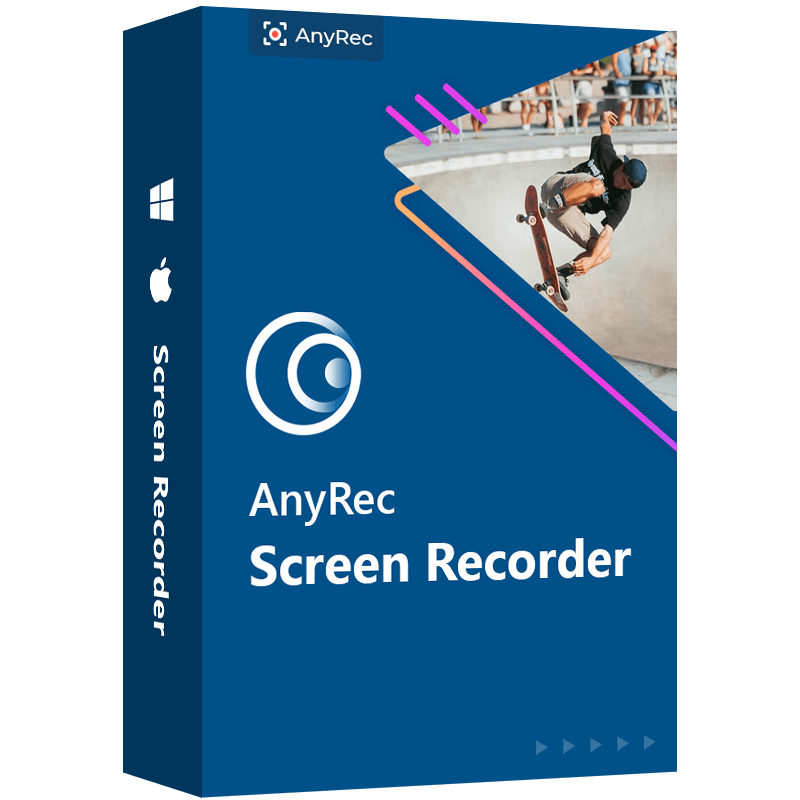 AnyRec Screen Recorder
Screen record your Facebook Messenger calls with ease.
Easily edit and manage your audio recordings with built-in toolkits.
Export to virtually all popular audio codecs.
Excellent cross-platform support for both Windows PC and Mac OSX.
Step 1.Download the best Facebook Messenger call recorder software from the official website. Check the integrity of your installer package and set up the software properly.
Step 2.Open the program, click on the Audio Recorder option on the main screen.

Step 3.Make sure the System Sound option is turned on. If you wish to record a scheduled call, click on the Task Schedule option at the bottom of the screen to adjust the settings.

Step 4.Click on the REC button to start recording. To stop your recording, click on the Stop button at any time. Make some quick edits within the Preview screen, and eventually click on the Save button to save the Facebook Messenger call to an audio file.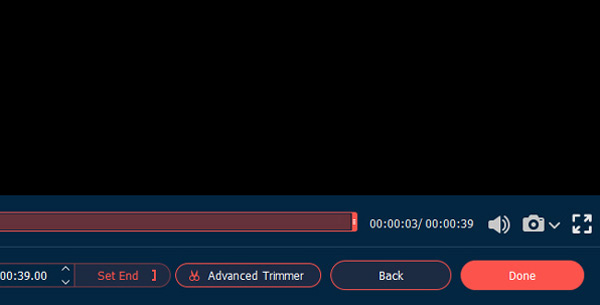 Part 4. FAQs about Facebook Messenger Call Recorder
1. How can you tell if someone is recording your Facebook Messenger call?

Locate the Activity Controls > Voice & Audio Activity option in your Facebook Messenger App. Tap on it to reveal a list of voice and audio recordings there. Check if any voice call is recorded without your consent.

2. Can you record your Facebook Messenger call without you knowing?

Yes, and it is very difficult for the other part to find it out. Similarly, you could also record FaceTime Calls discretely and capture Snapchat moments without them knowing without any difficulty.

3. Are deleted messages on Facebook Messenger gone forever?

It is only wiped permanently on your side. Facebook would keep a copy of your data. If there are any legal, privacy-related, or law enforcement requests made with a valid warrant, Facebook would be obligated to provide a copy of your data.
Conclusion
Wrapping up, it is safe to conclude that we have thoroughly reviewed various Facebook Messenger call recorders. Comparing the pros and cons of each option, we strongly suggest using the best screen recorder software as the go-to solution for every scenario.
Related Article