[Tutorial] How to Record iMovie Videos Easily - a Complete Guide
Introduced by Apple in 1999, iMovie has gained wide popularity among Mac users for decades. It allows users to record audio and videos together with powerful editing tools without advanced video editing knowledge.
If you wonder how to record videos with iMovie and searching for an easy-to-digest user guide, you have come to the right place. Here, our editorial team has compiled a detailed guide to instruct you on how to use iMovie to record the best videos you could ever imagine before. Simply read through the steps we provide down below and utilize the tools we suggest to boost your productivity.
Part 1. How to Record Videos with iMovie on Mac
Step 1.Open the iMovie program on your Mac. Create a new project.
Step 2.Navigate to the File > Import Media option on the menu bar which locates at the top of your Mac screen. Alternatively press the Command + I key combinations shortcut.
Step 3.On the Import screen, choose the FaceTime HD Camera option on the left panel.
Step 4.Click on the Record button to record a video with iMovie. Click on the button again to stop.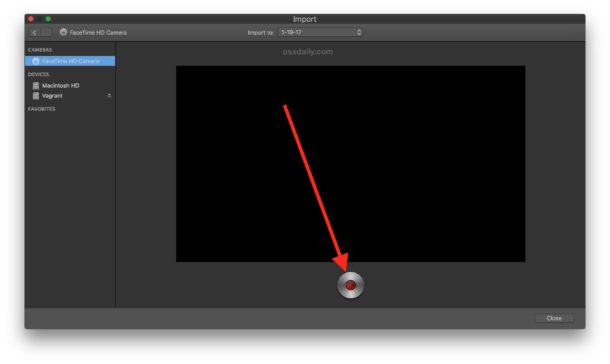 Step 5.Edit your video with iMovie. Don't forget to save the movie project and export iMovie to MP4 and other desired video formats.
Tips
iMovie for iPhone also has a video recording capacity. Simply create a new project after tapping on the iMovie app, swipe left at the main screen, and tap on the Camera option.
Part 2. Pros and Cons of Using iMovie to Record Videos
Pros
1. Powerful and easy-to-use video editing tools without advanced video editing knowledge.
2. Plenty of built-in special effects and video enhancement features.
3. Best color matching feature for non-professional tools. Capable of generating consistent movie looks.
4. Compatible with Macbook Touch Bar. Video editing with the newly-designed Touch Bar feels like magic.
Cons
1. You cannot use external cameras to record videos. Video recording with iMovie is limited to the Mac built-in camera only.
2. Lacks some powerful video editing features such as tagging, Multicam, or motion tracking features.
3. Limited export formats. iMovie supports only MP4, MOV, and M4V files and the codec encodings do not support every device.
4. Works on Mac OSX only.
Part 3. Best iMovie Alternative to Record Videos on Windows
If you are struggling to record videos with iMovie and need to find an adequate alternative, AnyRec Screen Recorder is one of the best choices on the market that could reassure your particular need. It has 7 independent modes to capture video from a variety of sources, with a variety of built-in templates to insert into your video. Other notable features include: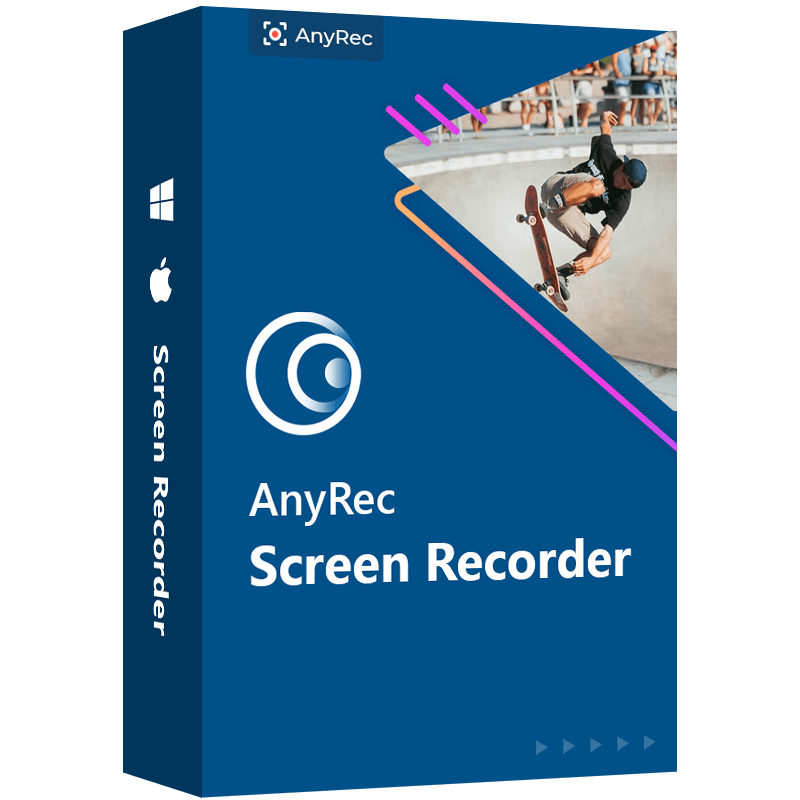 AnyRec Screen Recorder
Record screen video, system sound, microphone, and webcam footage.
Tweak the video codec, frame rate, audio codec, and more other settings.
Add annotations, shapes, callouts, arrows, lines, and even draw on the file.
Edit the recordings, trim the videos and share them on social media sites.
Supports both Windows PC and Mac OSX.
Step 1.Download and install the best iMovie alternative software. Open the program by double-clicking on the icon.
Step 2.On the main screen of the program, choose the Webcam icon on the right side of the screen to record a video.

Step 3.Enable the Webcam option as the screenshot below demonstrates. You would be asked to give the software permission to access your camera. Click on the Confirm button to proceed. If you prefer using an external camera, click on the dropdown box below the Webcam button to select the desired device.

Step 4.Click on the REC button to start recording the video from your webcam.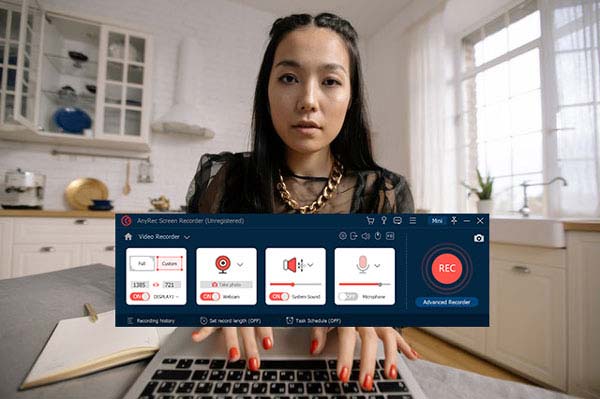 Step 5.Click on the Stop button to finish the recording. On the next screen, preview the video and perform some quick editing with the built-in tools. Click on the Save button to export the final result.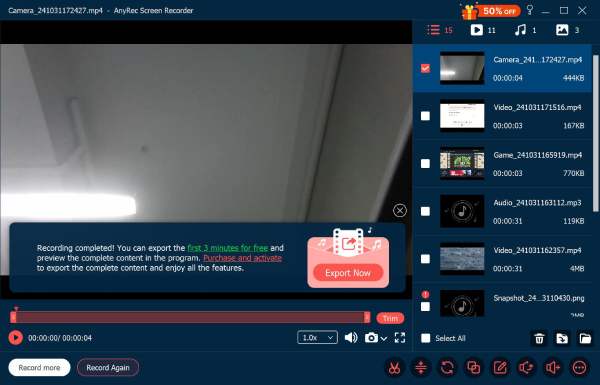 Tips
AnyRec Screen Recorder is one of the best alternative software to iMovie for Windows PC users. However, if you want to record videos on a Chromebook, there are other viable options and practical guides as well.
Part 4. FAQs about iMovie Video Recording
1.Can I use iMovie to record video with the external camera?

No. You could only record video with the Mac built-in webcam rather than an external camera. If you wish to record external video, try to use professional screen recorder software to record yourself and computer video instead.

2.How long can iMovie record video?

Technically, iMovie for iOS allows you to insert a 30 minutes video clip to the timeline, while iMovie for Mac does not have a maximum length limitation. Since iMovie does not impose any limit, the maximum video length you could produce is only restricted to your disk and memory size.

3.What's the best way to learn iMovie?

Practice makes perfect. There is no way that you could learn a new tool without actually utilizing it every day. Imagining you are learning a new set of skills such as driving, or a second language. Read the tutorials and practice your skills on small projects every day. Your skills would improve daily as you progress through the course's materials.
Conclusion
As we have mentioned before, iMovie is one of the most popular video editing software for Mac. Recording videos with iMovie couldn't be easier and more convenient. However, facing the inevitable limitations, you could use the suggested better alternative software to complete your task without any additional hassle.
Related Article