What is FAT32 Max Size File and How to Break the FAT32 Barrier
Fat32 is a helpful disk format that organizes stored files on a disk drive. And there is a maximum file size in FAT32. At the start of creating a drive, it will be marked up into chunks called sectors, to which you can find pieces of information on your computer. From a wide range of disk formats, FAT32 is only the format that is supported on Mac and Windows. Unfortunately, you may receive an error because of the large size. To avoid this, let's discuss the mac file size for FAT32. And this post will teach you how to transfer a file whose size is beyond the maximum.
Part 1: What is the File Size Limit for FAT32
FAT32 is a unique file system that you have just encountered yet. From its definition and usage, the disk format can be tricky, and difficult to retrieve data from your devices. Still, you must also know the max FAT32 size to prevent wasting time re-uploading or restoring important data.
1. The size for FAT32 Max Files
The disk format's maximum file size for a singular file is 4GB. Although this is huge enough to store information from one file, there is a chance that you may run into some trouble, like the data being too large for the destination system.
2. Why FAT32 Has Limitation for File Size
FAT32 has a built-in limitation for file sizes. It may sound silly, but the developers back in the day did not anticipate the larger files today. Additionally, the designers thought that the common large files became a big chance FAT32 would be replaced with newer ones. That is why even if you copy files amounting to 2TB, an individual file can only be at 4GB maximum.
Part 2: How to Transfer Files When Larger Than FAT32 Max File Size
But are there solutions for max FAT32 size? Definitely, yes. There are newer file systems that will not limit file size to 4GB. However, here are more effective solutions to store data without receiving an error.
1. Change the File System to NTFS or exFAT from the USB Driver
As mentioned, modern file systems are better alternatives for max FAT32 size. NFTS and exFAT are the most recent systems to use the drive on your PC. NTFS is suitable for flash memory and is supported by all Windows versions and the latest Mac versions. While exFAT provides 16TB as the maximum file size and is supported by many third-party manufacturers. Changing the file system on your device is relatively easy, and here's how to do it on Windows and Mac:
For Windows users:
Step 1.Press Windows + R keys on your keyboard and type diskmgmt.msc to launch Disk Management. From another window, choose the desired partition and right-click on it. Select the Format option from the drop-down list.
Step 2.Choose the NTFS file system from the submenu, then set the allocated unit size by default. Tick the Perform checkbox for a quick format, and then click OK to apply the changes. The file system will then change from FAT32 to NTFS.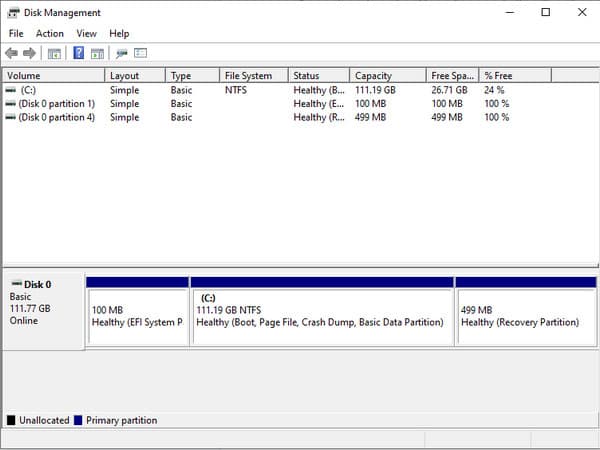 For Mac users:
Step 1.Press Cmd + Space bar at the same time. From the dialog box, type disk utility to launch the Disk Utility window.
Step 2.Click the Erase button and then proceed to select exFAT from the format list. Input the desired Volume Label and click the Erase button again.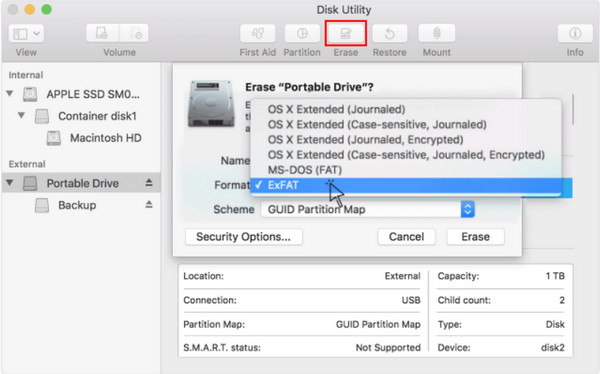 2. Use AnyRec PhoneMover to Share Between Mobile and PC
Transferring files to another device is better if you don't want to change your file system. With AnyRec PhoneMover, exporting media files from phone to computer or vice versa will be an immediate action without delay. The software will help you manage the files by categorizing video, audio, photos, and other files. Moreover, you can export files in bulk by connecting the device via Wi-Fi, a QR code, and a compatible USB cable. Download AnyRec PhoneMover to prevent reaching the max FAT32 size.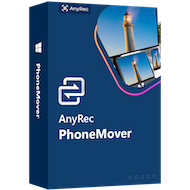 PhoneMover
A professional alternative to managing media files from all devices.
Sync files between iOS and Android smartphones through a USB
Export files in bulk in fast-speed transfer without distorting the quality.
Back up your files from the device before transferring them.
Step 1.Download and install AnyRec PhoneMover from the official webpage. While waiting for the installation to finish, install the MobieSync app on your phone to connect devices via Wi-Fi and QR code. Alternatively, use a USB to connect your phone to the computer.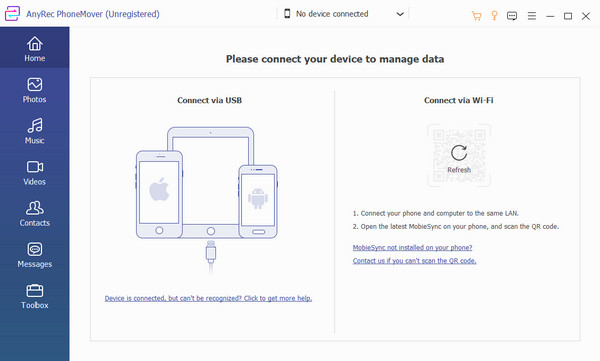 Step 2.Once PhoneMover reads the mobile unit, open tabs from the left panel where you can select the files you want to transfer. Exporting files can be from PC to phone and vice versa. Click the Export to Phone/PC button to start the process.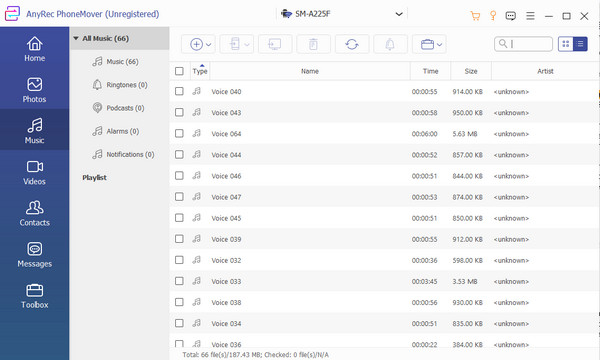 Step 3.For other usages, visit the Toolbox menu of the software and use the HEIC converter to convert images to smaller formats. Also, you can back up and restore contacts from your phone and transfer data to another mobile device.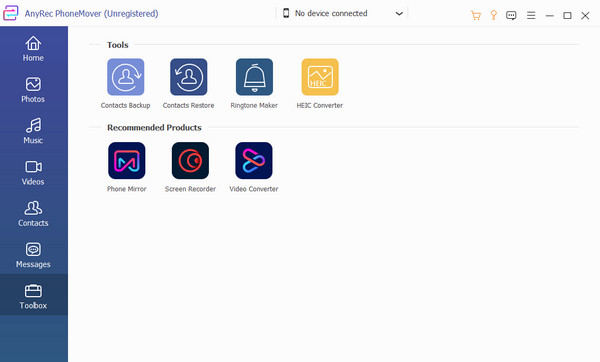 3. Compress the Media File Size with AnyRec Video Converter
A video file with a 4GB file size is too big to keep, so it is a great idea to compress it using AnyRec Video Converter. The tool will shrink the video size and audio files while guaranteeing to keep the original quality. It allows you to choose the preferred size, format, resolution, and bitrate as advanced output settings. Moreover, it will prepare a 10-second preview for the output so you can see the result before clicking the compress button. AnyRec Video Converter is the best solution for the FAT32 file size limit.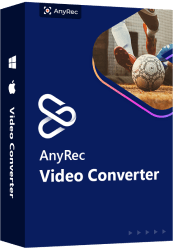 AnyRec Video Converter
Outstanding video compression algorithm with AI technology.
Wide support of 1000+ input video and audio formats.
Keep the high media file quality while compressing the size.
Get more editing tools, such as video cropper, slideshow maker, etc.
Step 1.Install AnyRec Video Converter on your computer and follow the prompt to set it up. Afterward, go to the Toolbox menu and select the Video Compressor option to start compressing. Upload the video from your local folder.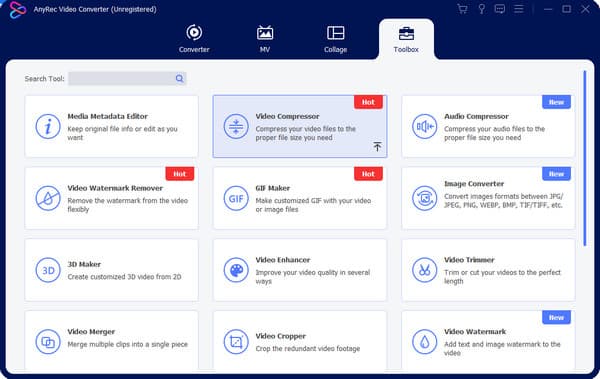 Step 2.When the video is uploaded, the program will automatically compress it to the best file size. You can still change the recommended file size by moving the slider. Then, adjust other settings like format, resolution, bitrate, and so on.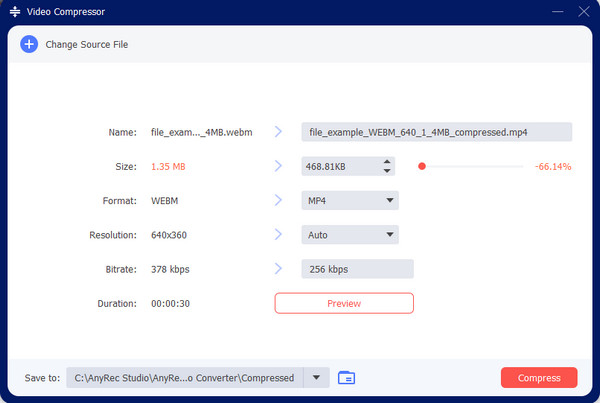 Step 3.Click the Preview button to see the outcome of the compression before processing the video. Once satisfied, choose the designated folder from the Save To menu. Then, click the Compress button to compress the large video file.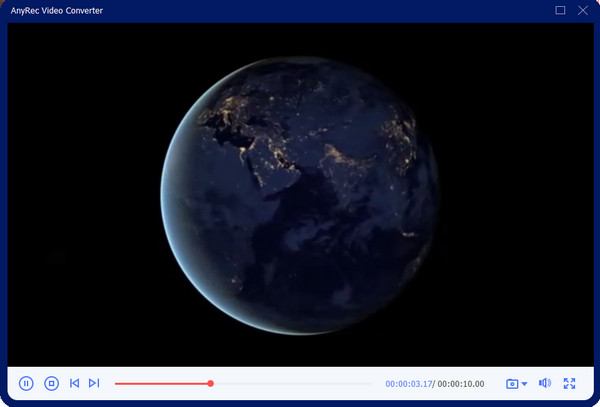 Part 3: FAQs about FAT32 Max File Size
What is FAT32 and its usage?

FAT32 was initially introduced in 1996 by Microsoft and used as a file system for storing data on devices. But before FAT32, its predecessors FAT16 and FAT were used back in 1977, initially purposed for floppy disks. FAT32 is widely used for USB drives, external hard drives, and flash memory cards.

What are the limitations other than max FAT32 size?

Besides 4GB as limited file size and volumes only at 2TB, FAT32 also does not support file permissions. Another limitation is the tendency of corruption, as FAT32 is not a journaling file system. Moreover, when FAT is damaged or lost, the data can only be unreadable on the hard disk.

Which device use FAT32?

FAT32 plays a huge role on many devices, including USB sticks, memory cards, and external hard drives. It is also essential for older devices to exchange data.
Conclusion
FAT32 is still an essential file system, but since data has become large in today's technology, the max size for FAT32 cannot compensate for storage. Aside from using modern file systems like NTFS and exFAT, it is also an ideal solution to compress videos or transfer them to another device. See more professional tools like AnyRec Video Converter as your bulk image resizer and video compressor.
Related Articles