10 Sites to Watch Turkish Series with English Subtitles
Downloading Turkish series with English subtitles lets you learn more about the culture and social issues. Aside from the significant purpose of these foreign movies, many internal viewers are drawn to watch because of the great plots, chemistry, and filming. The only that may stop you from seeing many great films is the unavailability of English subtitles. But since you read this post, let's see the best sites to watch Turkish movies with English subtitles.
Part 1: 10 Sites to Watch and Download Turkish Series with English Subtitles
Turkish drama and series are hugely popular in Europe, the United States, and Balkan. But many fans can hardly watch movies because of the inability of subtitles. Furthermore, only a few Turkish series made it to the local streaming service, but here are the top ten sites that regularly stream your favorite series.
1. ExpressDizi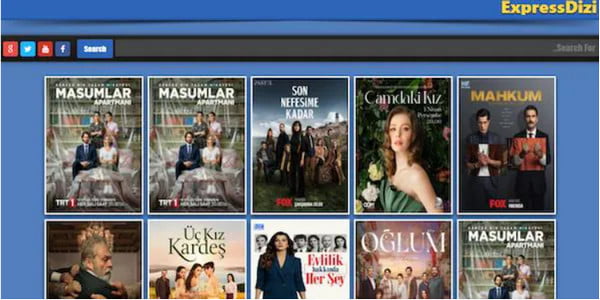 This movie site lets you catch up on the best Turkish series with English subtitles. The website has all the latest films running; you can watch them on an HD display. The translation is also on the spot so viewers can understand the movie effortlessly.
Pros

A vast collection of Turkish movies with English and Spanish subtitles.
Stream in high definition without requiring registration.
Cons

Unsecure HTTPs for a safe stream.
2. Promix TV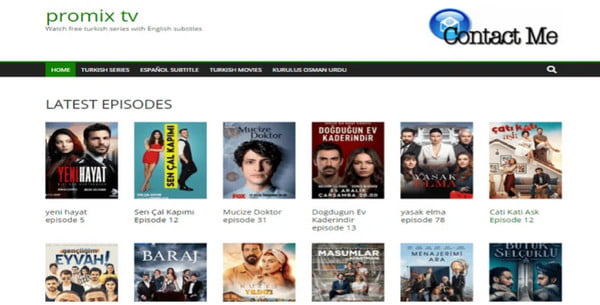 If you want to watch Turkish movies other than with English subtitles, then Promix TV is the best alternative. The streaming service offers various languages for subtitles, including German, Spanish, Portuguese, and Arabic. It is also a home for various Turkish TV series, modern dramas, and more collections.
Pros

Provide language dubbing and subtitles.
Continually update for more language availability.
Cons

Display advertisements during streaming.
3. AR Dirilis Ertugrul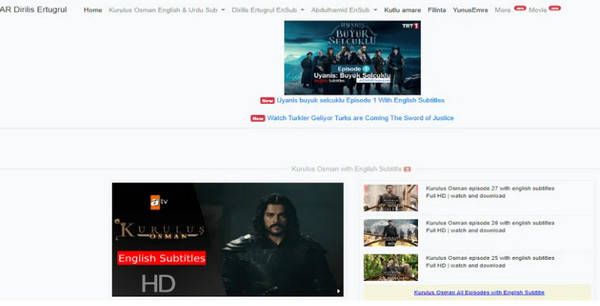 Are you a fan of historical Turkish films? Then AR Dirilis Ertugul is the right place to binge-watch documentaries and movies based on true stories. Even popular films like Filinta Mustafa, Buyuk Selcuklu, and Kurulus Osman can be watched in English subtitles without interruption.
Pros

Good quality for translation and resolution.
No advertisement, despite being a free site.
Cons

Only dedicated to historical Turkish films.
4. Turkish123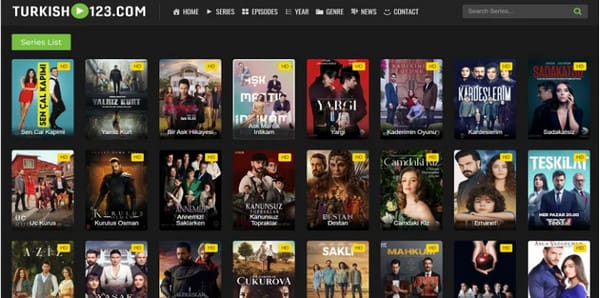 Turkish123 holds both new and old movies. Of course, you can watch the best Turkish series with English subtitles, such as Sen Cal Kapimi, which is known to be unavailable on other sites. Since it has a massive library of videos, you can enjoy watching Kara Sevda, Kiralik Ask, etc.
Pros

List full of dramas, romances, and other series.
Efficient search bar to find shows.
Cons

Ads bombard users with every click.
5. Dizi Channel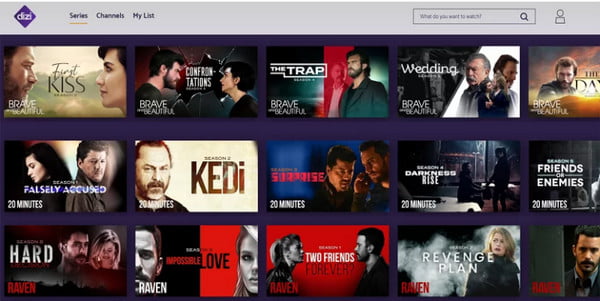 Dizi channel is a premium app with various Turkish series that streams in dubs. If you are into watching without reading subtitles, then this site allows you to watch in Polish, Arabic, Russian, and Bulgarian dubs. Stream more Turkish videos with Albanian and English subtitles.
Pros

Excellent video and audio quality.
In-demand Turkish shows are available.
Cons

Expensive paid application.
6. Turkfans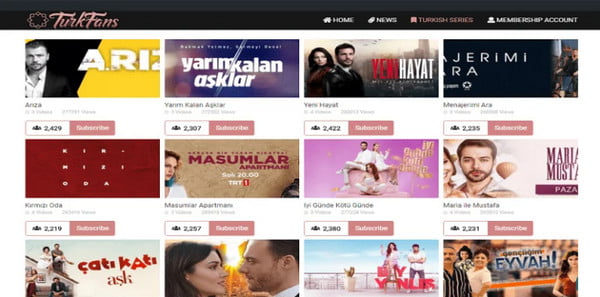 This website has many Turkish series which fans prefer to stream online. For an excellent site to watch all your favorite videos without advertisements, Turkfans requires you to subscribe to the page before accessing the movies.
Pros

Fewer pop-ups, unlike other websites.
Free to watch high-quality shows.
Cons

Users must create an account before watching.
7. MultiPointTV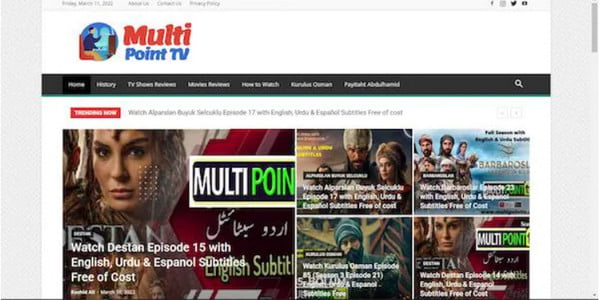 Simple sites like MutiPointTV are more convenient for streaming Turkish series with English subtitles. It is a free streaming service that features shows such as Ertugul Ghazi and Kurulus Osman. The list also includes some of your favorite historical films for free.
Pros

Clean interface with fewer ad promotions.
Include movie reviews for various videos.
Cons

Not too many films to stream.
8. Netflix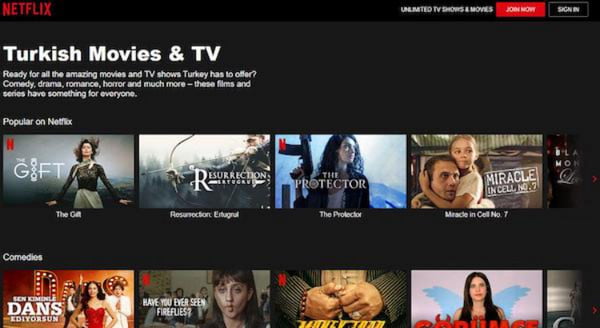 If you are okay with having a subscription to watch Turkish series with English subtitles, then Netflix will be the most prominent site to go to. It is well-known for its wide range of movies you can watch regularly. Netflix is also a site like AnimeSuge that provides some Turkish anime. With a subscription, you can watch unlimitedly without interruptions.
Pros

Flexible language for sub and dub.
Compatible with many devices.
Cons

Some Turkish series might not be available in your area.
9. Dailymotion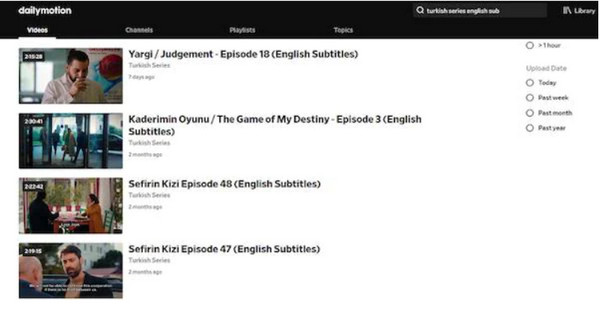 Dailymotion is a well-known website for various movies to binge-watch. Since it has less policy, you can find and stream videos on YouTube, including Turkish, Arabic, and other foreign films. Dailymotion is a safe site with no registration required.
Pros

Huge category of Turkish series.
Amazing resolution and quality.
Cons

Add interrupting during streaming.
10. SuperRiki

Among other popular websites, SuperRriki has the most efficient search algorithm, providing a list of genres to select. Its webpage interface is simple, which gives an easy to navigate it. SuperRiki also rates movies to see the reviews of other fans.
Pros

Long list of Turkish series with English subtitles.
Allow users to create their favorite movie or TV series list.
Cons

You need to pay to unlock more films.
Part 2: Add English Subtitles to Turkish Series with AnyRec
There is a way to put English subtitles to Turkish series. With AnyRec Video Converter, streaming foreign films with English subtitles will be easy. The software also brings features to enhance quality, upscale resolution, and boost audio volume. Movies with a two-hour duration are also allowed to upload without waiting for a long loading process. And because AnyRec Video Converter is supported by AI technology, videos are exported in high-quality.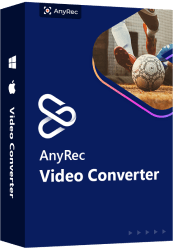 AnyRec Video Converter
Add subtitles for Turkish TV shows, series, and movies.
No file size restriction and supports all video formats.
Edit Turkish series after adding subtitles like trimming.
Export process with excellent GPU acceleration for 50x speed.
Step 1.Click the Free Download button to download AnyRec Video Converter. Then run the software on your device. Click the Plus button and import the Turkish movie.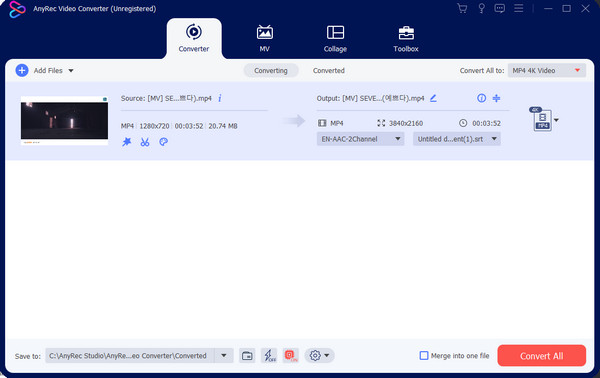 Step 2.When the input video is in the interface, click the Edit button and head to the Subtitle. Click the Plus button below the timeline. Then, choose the subtitle for the Turkish movie.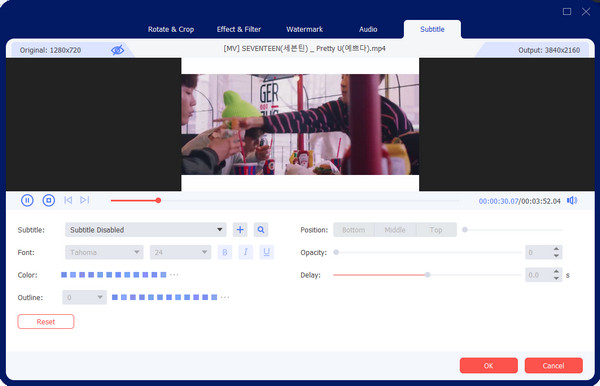 Step 3.Edit the text by font, color, outline, and opacity. You can also change the position of the word and the transition from the Delay option. Click the OK button to apply all the new settings.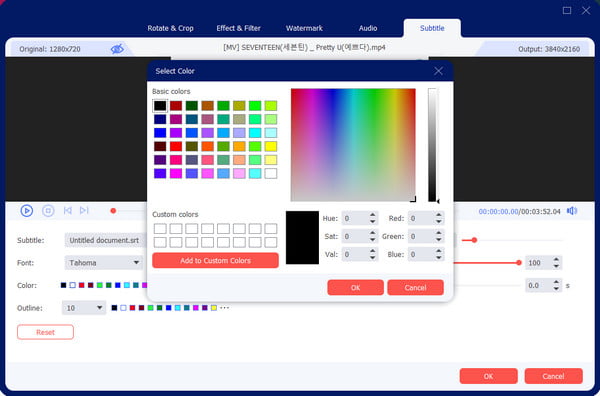 Step 4.Choose the output format or change the advanced setting from the Custom Profile. Then, click the Convert All button to export the output.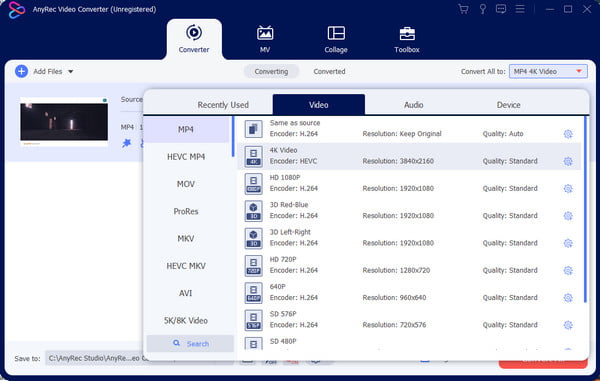 Part 3: FAQs about Watching Turkish Series with English Subtitles
1. How to download Turkish series with English subtitles?

Some sites allow you to download films with subtitles. You can try Snaptube, Netflix, and ExpressDizi. Most of the recommended sites in this post also have a download option. However, ads can interrupt the process or incomplete series.

2. Which app to use for Turkish series in English subtitles?

You can check App Store or Google Play for apps with Turkish series. Try HBO GO, Turkish123 - English Subtitles put, and Viki: Asian Dramas & Movies.

3. Which are the most popular Turkish series to watch?

If you have watched your first movie and want more, here are the recommended series: Muhteşem Yüzyıl, Ezel, Sila, Fatmagül'ün Suçu Ne?, and Binbir Gece.
Conclusion
Now that you have sites to watch and download Turkish series with English subtitles, there's no stopping you from bing-watching. You can also learn about the culture and history of the foreign country with sites dedicated to documentaries. You can learn Japanese culture through anime or learn Korean culture through K-drama websites. AnyRec Video Converter is also recommended for downloading subtitles to non-English movies you will come across.
Related Articles: