Captivate Your Audience: Add Subtitles and Captions to Your Videos
By adding subtitles and captions to videos, you can improve the accessibility and usability of your video significantly. Subtitles and captions provide a written version of the spoken dialogue, making the video content more accessible to people with hearing impairments or those not fluent in the spoken language. Additionally, subtitles and captions can improve the overall user experience by helping viewers better understand the video's content, even in noisy or distracting environments.
From this article, you can add captions and subtitles to your videos on your Windows and Mac computer. There is no file size limit nor incompatible video format. You can save your video with subtitles easily.
Part 1: Add Subtitles and Captions to Any Video on Windows and Mac
If you want to add subtitles to a video in minutes, no matter whether manual texts or file input, you can use AnyRec Video Converter. This software can add various subtitles files and set parameters for them. And you can add captions with different text sizes and fonts with the help of AnyRec.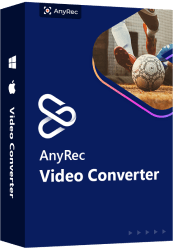 AnyRec Video Converter
Customize your subtitles and captions with size, font, and so on.
Add subtitles to various video formats, like MP4, AVI, MOV, etc.
Input all subtitles formats, including SRT, VTT, or SSA.
Remove captions or subtitles with a watermark remover.
Step 1.When you open the AnyRec, click the Add button with a big plus icon on the main screen to add a video file. Or you can click the Add Files button on the screen to add files.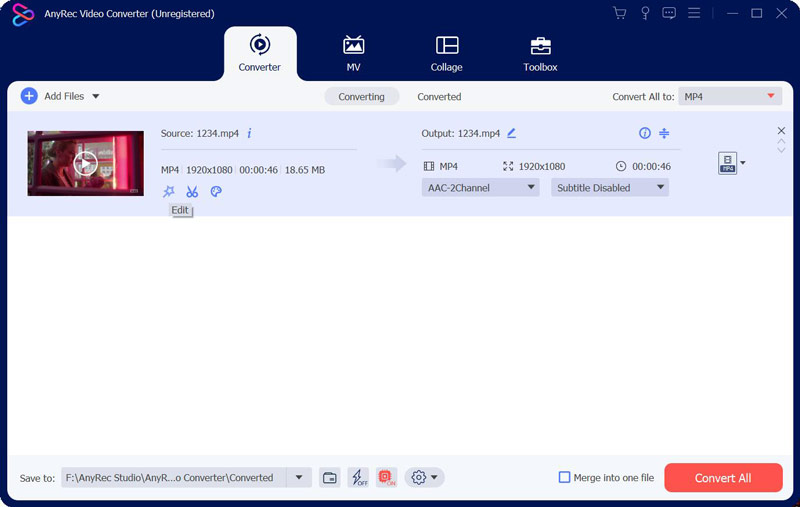 Step 2.After adding files, you can click the Edit button. In the editing screen, click the Subtitle button on the top and tap to input the subtitle file. And you can adjust font, color, position, and others.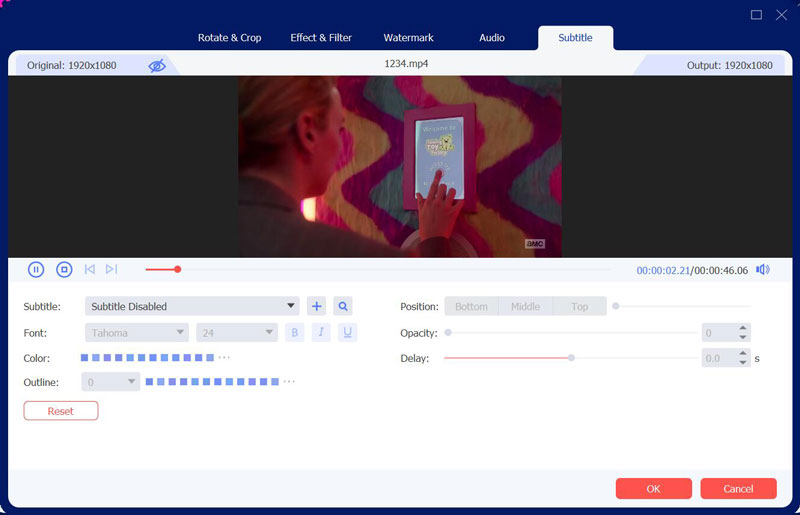 Step 3.To text captions, click the Toolbox button on the main screen. Then click the Video Watermark button. And click the Add button on the main screen to add files.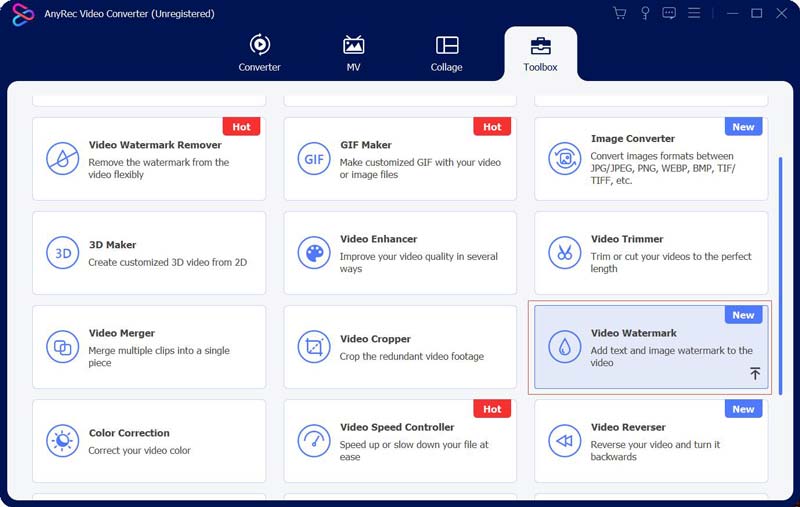 Step 4.You can click the Text Watermark button to add captions. You can adjust the display duration of the caption. You can also set the font, color, and so on. Then click the Text Watermark button to add multiple captions.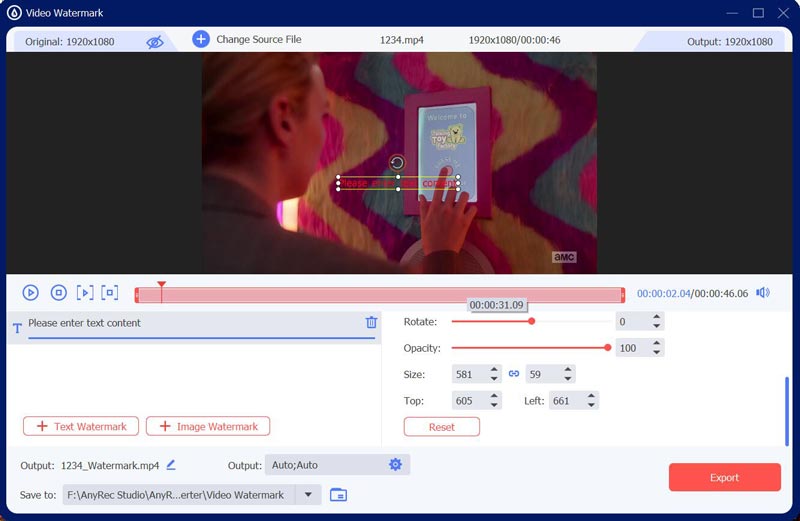 Part 2: Add Subtitles and Captions to a Video Online
VEED is a simple and easy-to-use online video editing tool allowing you to add subtitles to your videos quickly. Moreover, this site has three different methods to add subtitles and captions to videos.
Step 1.Open the VEED site, and then you can upload your video by clicking the Add button. Or you can directly drag and drop your video file to the frame box.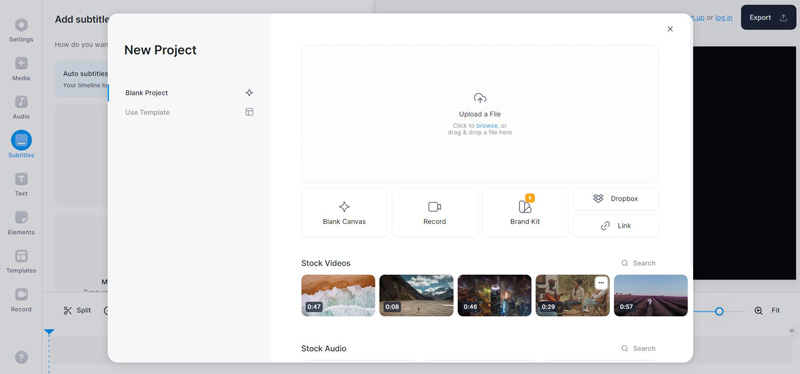 Step 2.Then click the Subtitle button on the left panel. And there are three methods to add subtitles. You can automatically add subtitles or manually generate them.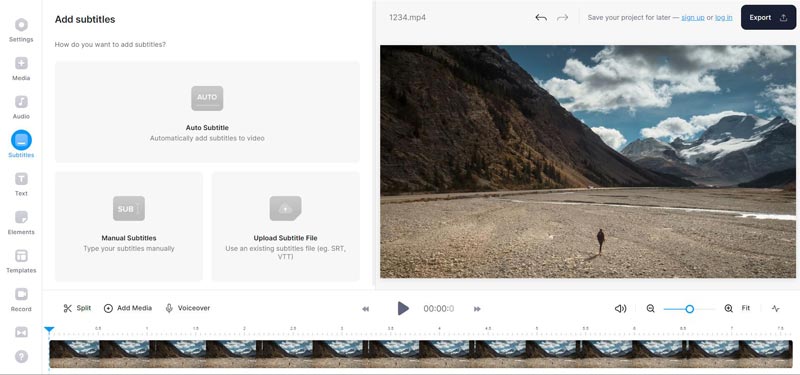 Step 3.If you want to add subtitles automatically, click the Auto Subtitle button. Then you should choose the speaking language on your video and click the Create Subtitles button.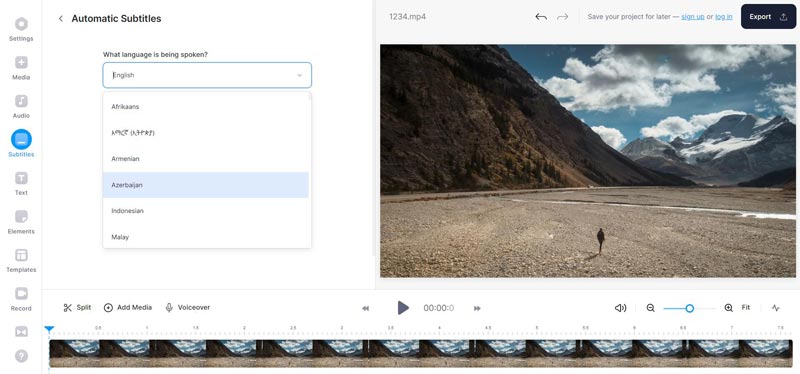 Step 4.If you want to text subtitles, click the Manual Subtitles button. And then, text captions and set the duration on your subtitles. You can also choose the language, font, and other settings.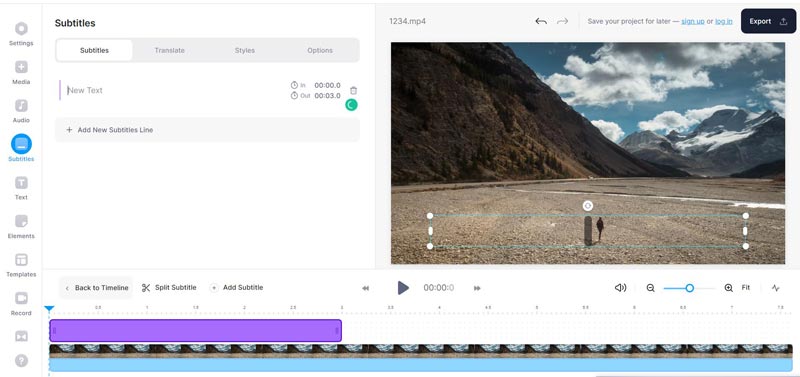 Step 5.The third method is to add subtitles files; you can click the Upload Subtitle File button. After you add the subtitles and captions to the video, you can click the Export button on the top to download your video.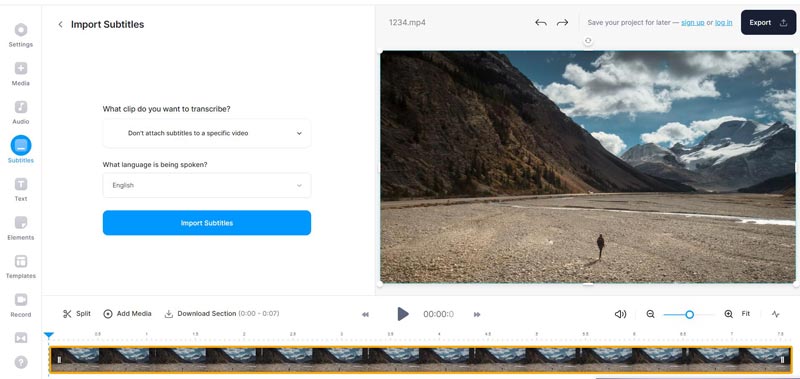 Part 3: How to Create Custom SRT Files for Video Subtitles
Aegisub is a powerful and popular tool for creating and editing subtitle files. If you want to add subtitles and caption files to the video, you can use this software. You can add subtitles in iMovie, AnyRec Video Converter, VLC, or other video editing software when you have a subtitle file.
Step 1.Open Aegisub and create a new project by clicking the New button from the File. And then, click the Subtitles button to create the file.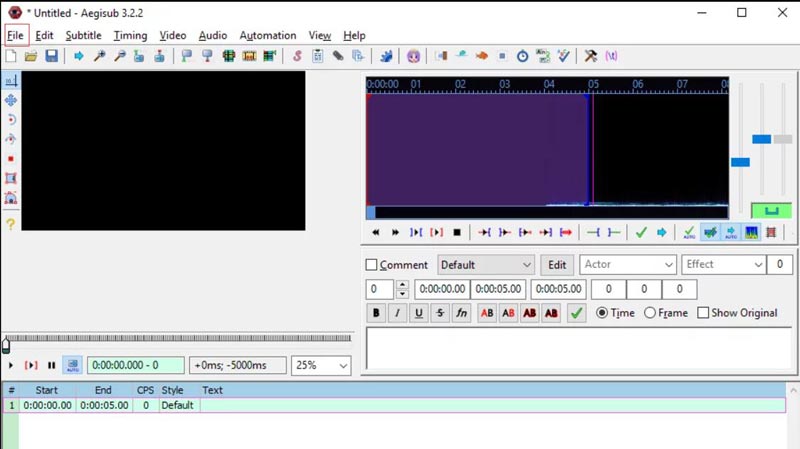 Step 2.Click the Set FPS button and select the frame rate. This is important because it will ensure your subtitles are in sync with the audio.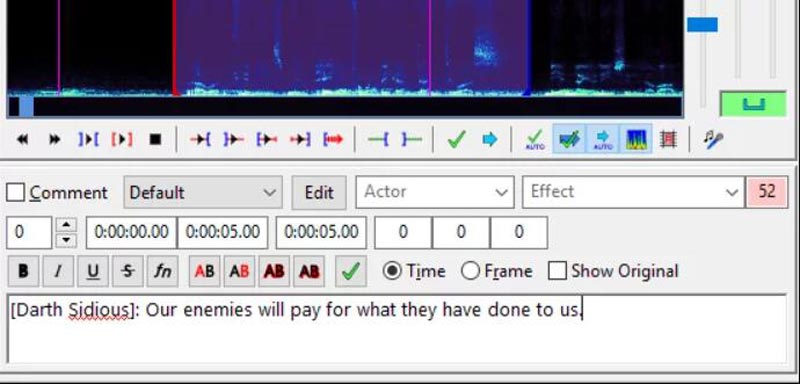 Step 3.Import your video by clicking the Video button. And then click the Subtitles button to enter the text and set the start and end time.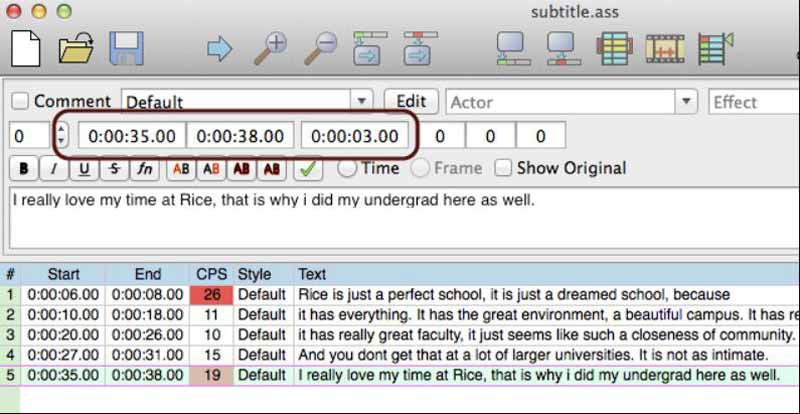 Step 4.When finished, save your subtitle file by clicking the Save button from File. Aegisub supports various subtitle formats, including SRT and ASS.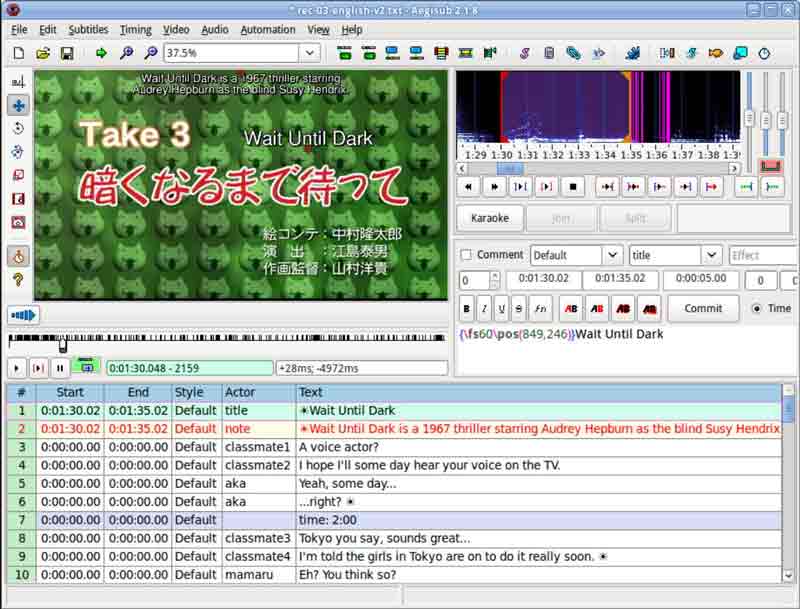 Part 4: FAQs about Adding Subtitles to Your Video
What file formats should I use for my subtitles or captions?

The most common file formats for subtitles or captions are SRT, VTT, and SCC. However, different video platforms may require different file formats, so check the platform's guidelines before uploading your video.

How do I make sure my subtitles or captions are accurate?

The most accurate way to create subtitles or captions is to transcribe the audio manually. If you use automatic speech recognition software, review and edit the captions for accuracy and completeness.

Can I use automatic captioning software for my videos?

Yes. While automatic captioning software can be a helpful tool for generating captions quickly, it is only sometimes accurate and may require significant editing for clarity and correctness. For this reason, if you want an accurate subtitle and caption or want irrelevant subtitles with audio, you can manually text the captions.
Conclusion
In conclusion, adding subtitles and captions to your video content can significantly improve its accessibility and engagement for viewers. With the steps outlined in this article, you now have the knowledge and tools to create your subtitle files using either video editing software or an online subtitle creator tool. And AnyRec Video Converter can quickly help you add text to the video then convert it to a suitable format for sharing with others.
Related Articles