Overall Reviews on the ClipGrab Alternatives: Pros and Cons
When you need to watch videos from social media platforms without the Internet, ClipGrab is the most reliable tool to download files. However, ClipGrab alternatives are necessary since it is unsure whether the third-party software from its installation package is safe for your device. And different tools will provide various output quality and resolution. Keep reading this article and learn about the best 10 ClipGrab alternatives for saving online videos.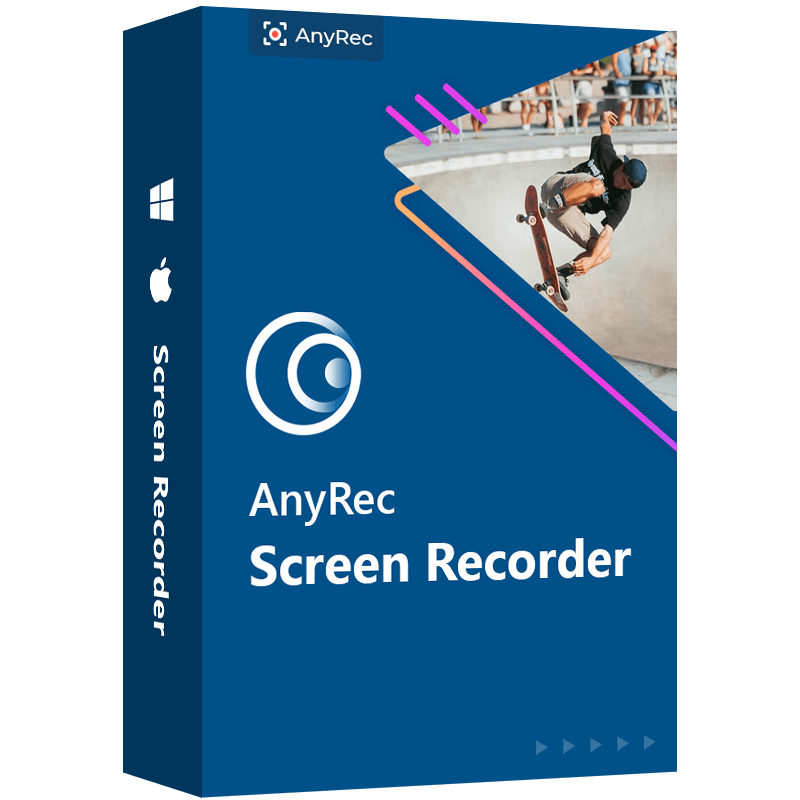 The Best ClipGrab Alternative to Save Videos in High Quality While Watching:
Record video and other media activities in MP4, MOV, AVI, and more formats.
Provide other essential features such as real-time drawings, snapshot, and soundcheck..
Adjust the video settings like resolution and frame rate to keep the high quality.
The Preference menu allows users to change output for preferred file details.
Part 1: Top 8 Best ClipGrab Alternatives for Saving Videos on Your Computer
The best ClipGrab alternatives to save videos on your device are some of the best picks from the market. Although some tools offer their services at a price, it is reasonable because of how they will save videos with quality. Let's find out the best ClipGrab alternatives below.
1. Video DownloadHelper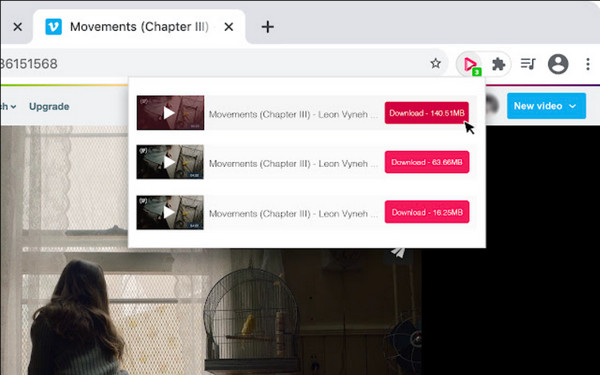 With its Chrome browser, you can access this ClipGrab alternative when you need to save a video from the Internet. Video DownloadHelper also detects photos on a site and saves them when required. The best part is it also offers you to choose the preferred resolution for the video file up to 720p.
Pros

It can hide advertisements through blacklisting.
Able to save videos in different formats.
Cons

Only support a few sites to download videos.
2. 4K Video Downloader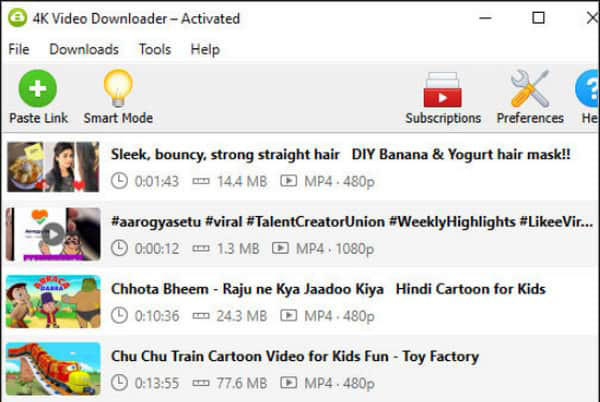 As its name suggests, 4K Video Downloaded aims to give you the highest video quality. It even allows you to download videos up to 8K quality and other high resolution. Besides letting you choose the desired video resolution, the ClipGrab alternative also lets you download videos with subtitles and do a batch download. 4K Video Downloader is an excellent choice for downloading videos online.
Pros

The Smart Mode saves the last download settings automatically.
It can download private videos from online sites.
Cons

It only gives a 30 video download limit per day.
3. Snaptube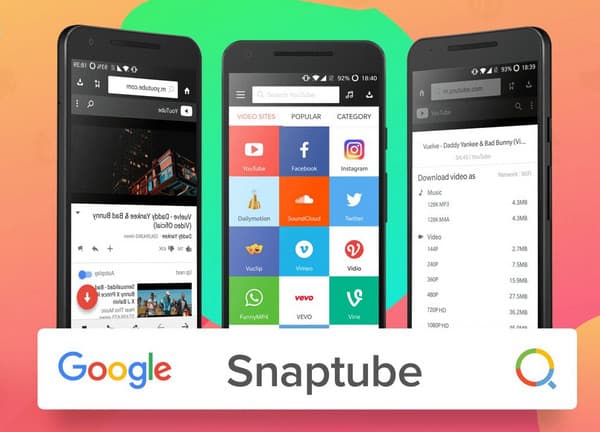 If you want to download videos online on your mobile device directly, you can use Snaptube. The ClipGrab alternative is exclusive to Android and also offers unique features. One of its great functions is you can choose different resolutions for a video file and save it to watch offline. However, you will need to visit the official website of Snaptube to download the app since it is not available on Google Play Store.
Pros

Attractive user-friendly interface.
It has an effective search engine to find the desired videos.
Cons

Full of advertisements and popups.
4. Video Download Professional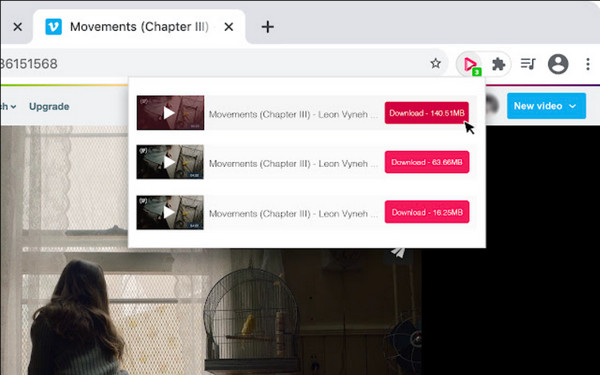 This ClipGrab alternative is another browser extension to download a video online. It allows you to save videos for later download and when experiencing a slow internet connection. Unlike other ClipGrab alternatives, Video Download Professional can save videos up to 4K when it is available for some media files.
Pros

Download the video while streaming it.
Enable users to download batch videos simultaneously.
Cons

The extension is only available on the Chrome browser.
5. NewPipe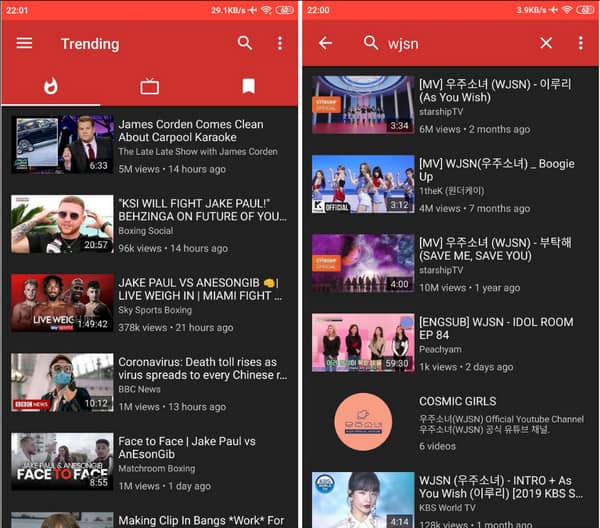 This ClipGrab alternative is a free and open-source tool to download and watch videos offline. You can find all your favorite movies, and you also have an option to save them into MP3 files. Easily download video files with NewPipe's most straightforward interface.
Pros

No ads whenever you watch or download a video.
It does not require users to sign up.
Cons

Videos are lag sometimes.
6. aTube Catcher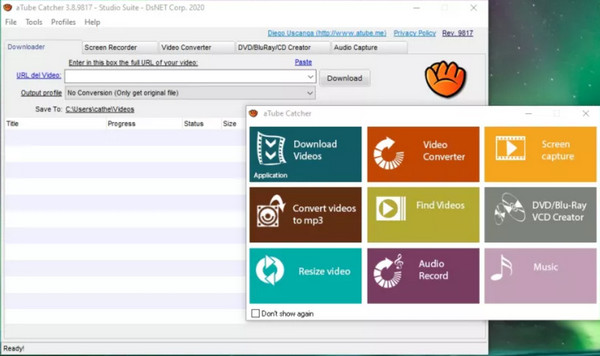 Another free video downloader that also can be your ClipGrab alternative for downloading videos. It has a complete package of supported sites to download movies, while you can also use its built-in sound recorder to record only audio. aTube Catcher is the best alternative if you want to do batch video downloading.
Pros

It automatically updates the software.
Enable to create VCD, DVD, and Blu-ray.
Cons

Some features are hidden and inaccessible.
7. Deturl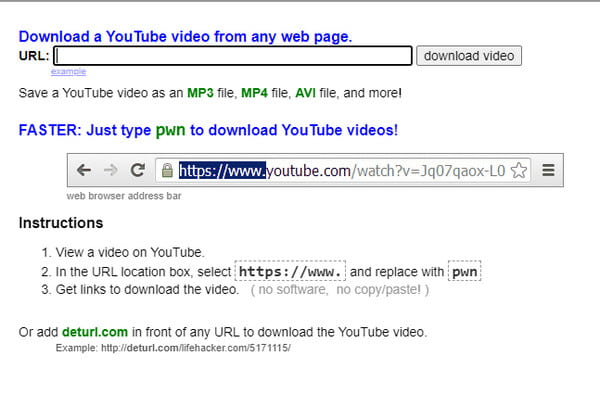 Deturl is an online tool that is an excellent ClipGrab alternative. It is a valuable and straightforward tool for downloading videos. You can use it without the need for a launcher or software installed. It is free and supports Facebook, DailyMotion, and Vimeo to download movies.
Pros

Excellent for converting videos.
Support saving videos in high quality.
Cons

It might be harmful to one's device.
8. Convert Online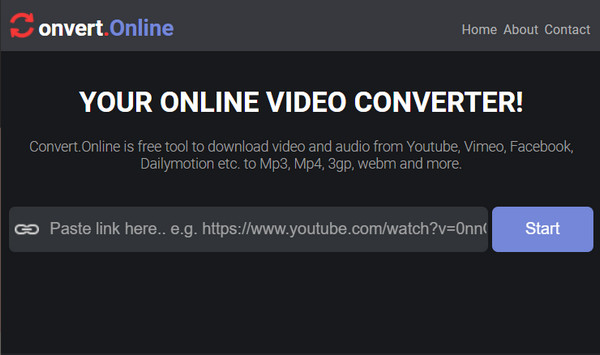 The last recommended alternative for ClipGrab is Convert Online. It has different options to download a video from online websites, such as URL, format selection, and more. It is free and offers more features to convert and download videos online.
Pros

Only require a few clicks to get videos.
It doesn't require signing up.
Cons

It doesn't support batch video downloading.
Recommended AnyRec Screen Recorder to Capture Videos while Watching
Isn't it better to watch a video while capturing it so you can rewatch it when you have free time? AnyRec Screen Recorder is the solution that can be a ClipGrab alternative. The software produces a high-quality output which you can save as an MP4, MOV, WMV, and AVI. You can record and store all movies instead of waiting for lengthy downloading with AnyRec Screen Recorder. It's the best way to record and watch Olympics online.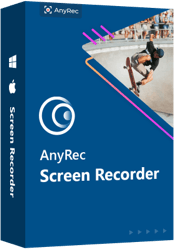 Powerful Features about this ClipGrab Alternative:
Record video and other media activities in MP4, MOV, AVI, and more formats.
Provide other essential features such as real-time drawings, snapshot, and soundcheck.
Adjust the video settings like resolution and frame rate to keep the high quality.
The Preference menu allows users to change output for preferred file details.
Part 2: FAQs about the Best ClipGrab Alternative
Is ClipGrab not working anymore?

There are a few reasons why ClipGrab is not working in the meantime. One of the main reasons is the technical changes from the sites you get the video files, and those changes may not be compatible with ClipGrab. You can avoid some possible occurrences by downloading the latest version of ClipGrab or using a ClipGrab alternative.

Is ClipGrab a good video downloader?

The ClipGrab tool has an approachable way to download video files from the internet. With its more manageable interface, even a beginner can navigate the tool to download videos.

What is the best way to download videos from the Internet?

If you are worried about getting viruses or malware from ClipGrab alternatives, the safest way to download videos or movies is get the subscriptions or premium plans. Or you can also use AnyRec Screen Recorder to record video while watching it.
Conclusion
Learning more about ClipGrab alternatives will give you the best way to watch online videos without the Internet. You can also use AnyRec Screen Recorder to record onscreen activities with high quality. Use the free trial version of the software and see the best output result!
Related Article