4K UHD and 4K HDR - Which Is Better in Gaming/Quality/...
Have you ever been bogged up in some technical jargon, such as HDR, UHD, or 4K? Of course, you know that these terms are about videos. But did you know their differences, usage, and features? For instance, you are asked to choose between 4K UHD or 4K HDR, can you identify the reason why you chose one over the other? This post will help in having a deep knowledge about these terms and knowing their differences.
Part 1: 4K UHD V.S. 4K HDR: Brief Introductions to 4K UHD and HDR
What exactly is 4K?
In terms of consumer displays, 4K usually refers to a panel with a resolution of 4096×2160-pixels. This translates to 3,840 horizontal pixels and 2,160 vertical pixels on a common 4K screen. When these statistics are added together, you obtain a panel with over 8 million pixels. A typical 1080p HD panel has four times the pixel density. 4K resolution has been commercially accessible since 2014, and it is now a common feature for picture quality.
What is 4K Ultra-High Definition (UHD)?
Ultra-High-Definition, or UHD, is a word used interchangeably with 4K. As mentioned before, 4K UHD means 4096×2160 resolution for videos, while UHD televisions have a 16:9 aspect ratio on their screens. 4096 × 2160 pixels becomes a common resolution that is usually reserved for theatre and movie projectors. Ultra-High-Definition televisions have a better resolution and frame rate than conventional 1080p televisions (which is why it is also called 4K-UHD).
What is 4K High Dynamic Range (HDR)?
While 4K and HD refer to resolution, High Dynamic Variety (HDR) refers to the range of tones in a video. Many TVs now incorporate both HDR and 4K UHD technology, resulting in 4K HDR TVs. When watching recordings on a conventional TV, a lot of detail is lost because the screen can't display the entire spectrum. HDR displays have a greater range of brightness and color, giving the movie a more realistic appearance.
HDR TVs often display a nearly ideal amount of brightness for the bright portions and blackness for the dark areas of a picture, thanks to Wide Color Gamut technology. To put it another way, HDR technology is ideal for viewing everything in the proper light and color contrast.
Part 2: 4K UHD V.S. 4K HDR: What Are the Differences between UHD and HDR
Actually, UHD and HDR appear to be two separate technologies. Yes, they are, yet they complement each other well. Because of its superior picture quality, UHD has become the preferred entertainment standard for media devices. HDR is merely a camera setting that improves the visual quality of UHD. The fundamental distinction between UHD and HDR is that UHD is a resolution format, whereas HDR is a hardware feature that enhances the colors and contrasts of a UHD display. Many TVs now use both HDR and 4K UHD technologies, which are called 4K HDR TVs.
The following table summarizes the differences between 4K UHD and 4K HDR:
| | |
| --- | --- |
| 4K UHD | 4K HDR |
| A screen having 3840 horizontal resolutions and 2160 vertical resolutions is commonly referred to as a 4K display (4K resolution). | A screen with a horizontal resolution of 3840 pixels and a vertical resolution of 2160 pixels, displaying the proper amount of luminance and color contrast. |
| The enhancement of color in 4K comes from a higher level of definition. | Color and contrast are significantly developed in the visuals. Color definition, light, and shadow are all displayed to their utmost potential.HDR stands out because of its color precision and strong contrast ratio. |
| The quantity of image resolution is what 4K UHD is all about. | 4K HDR can increase image quality by capturing the image's depth and definition. |
| A full 4K-compatible device is required for both the source and display equipment in terms of device compatibility. | Because there are so many HDR formats to choose from, device compatibility should be complete in both the source and display cases. |
| Nowadays, 4K material is widely available, especially on famous OTP platforms (Netflix, Amazon prime). | In comparison to 4K video, the amount of HDR content available is somewhat restricted. |
| 4K televisions are the most common UHD televisions. | Other than 4K, HDR technology can be found in devices with a variety of resolutions. |
Part 3: The Best Way to Convert Videos to 4K UHD for 4K HDR TV
To have a better viewing experience on 4K HDR TV, you can make 4K UHD videos for your 4K HDR TV using our 4K Video Converter. All you have to do is to download the converter to your device. With a few clicks, you can now enjoy watching 4K UHD videos to your 4K HDR TV. Follow the given procedures below to be guided well.
The Most Competent Video Converter to Convert Videos to 4K UHD
1. Any video or movie clip can be converted to a higher resolution, such as 4K and 8K.
2. Customize your output movies, including video/audio bitrate, resolution, frame rate, etc.
3. It can recognize the PC's multi-core processor and speed up the converting process.
4. Support more than 1000 formats for you to import and export.
Steps to Follow:
Step 1.Install and run the Video Converter on your device. You can now add your files after completing the installation process. You can either use the Add Files button or drag and drop all of your files into the software.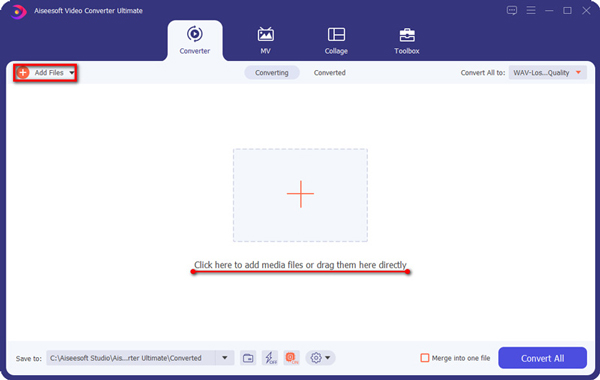 Step 2.Click the Convert All to the menu after you have selected and added your files. Then choose the desired video format in the Video list. For enhancing the video quality, you should choose the 4K resolution. You can also increase the quality by clicking the Gear icon.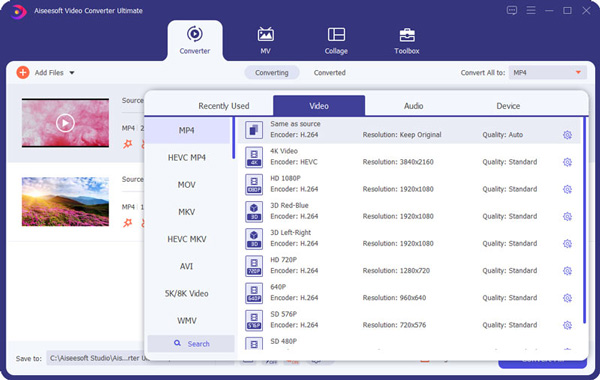 Step 3.Choose a location for your converted files to be saved. You can save to any of your folders by clicking the Save To button. Then, on the bottom right corner of the application, click the Convert All button. In this way, you can get 4K UHD videos for 4K HDR TV.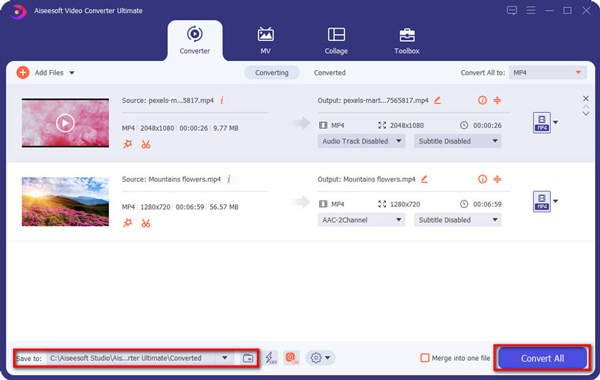 Go to the tutorial of RAR to MP4 conversion.
Part 4: FAQs about 4K UHD and 4K HDR
1. Is HDR supported by all 4K UHD TVs?

No. While many HDR TVs will include a 4K panel, not all 4K UHD TVs will be HDR compatible. They're two different technologies. However, HDR works well with 2160p and takes advantage of the higher pixel density to provide a more vibrant, richer image.

2. What's the difference between "4K" and "Ultra HD"?

The majority of people confuse the two terms. The simplest method to distinguish between 4K and UHD is as follows: UHD is a consumer display and broadcast standard, whereas 4K is a professional production and movie standard.

3. What problems does 4K have to deal with?

If you want to watch a 2160p video, you'll need a fast internet connection in addition to the limited catalog of 4K content available at the moment. Furthermore, because 4K is four times as sharp as 1080p, it might be graphically expensive when gaming.
Conclusion
There you have it! We hope you have gained some insight from this post. We have covered the basics of 4K UHD and 4K HDR, as well as the key differences between the two. You also have learned how to convert videos to 4K UHD to watch high-quality videos on 4K HDR TV. Welcome to contact us to ask your questions.
Related Article