Here Are 3 Solutions to Tell You How to Add a Watermark to a Video
Many people want to protect their copyright or want to promote their brands on a video, so they need to add a watermark to the video. There are also many things you may not know how to do like actually, you cannot only add text to the video but also an image. And this post will give you three methods to add a watermark to the video on your computer and mobile phone.
Part 1: Add Text/Picture Watermark with AnyRec [Desktop]
Professional desktop software naturally could do more professional video editing work. So, you can use AnyRec Video Converter, a reliable video editing tool. This software not only provides a video format conversion function but also has many features to edit video like adding watermarks to a video.
AnyRec Video Converter is not like other software which just adds a brief watermark to the video. You can add text or picture watermarks with this software. What's more, there are many settings provided for you to edit your watermarks. You can change the font, size, color, and so on during the adding watermarks time.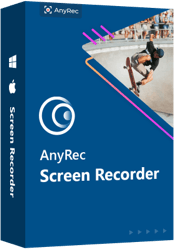 AnyRec Video Converter
Add text or image watermarks and logos to the video.
Edit the watermarks like font, color, and so on to meet your preference.
Ensure the watermark will not decrease the video quality.
Remove the old watermark from the video to add a new one.
Step 1.You can directly go to the toolbox screen and click the Video Watermark button.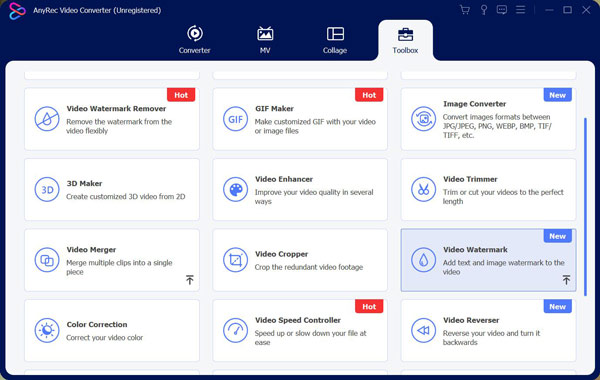 Step 2.You can add text or image watermark to your video. Just click the Text Watermark button or the Image Watermark button. Later, add your text or image watermark and make changes.
Step 3.After you add the watermark, you can edit the font, color, size, etc. And you can drag the watermark to wherever you want in the video. What's more, you can set the duration of the watermark. You can choose which time you want the watermark to be shown in the video.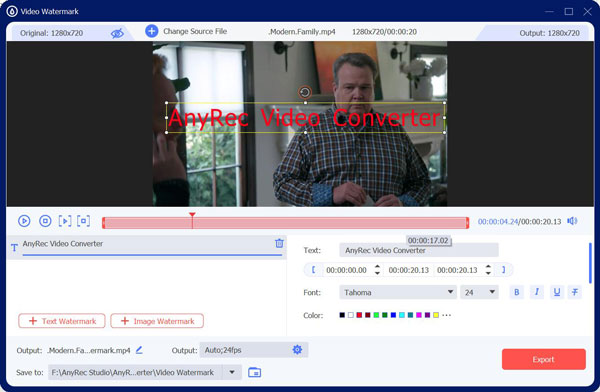 Step 4.Once you are done with the setting, you can click the Export button to save the video.
Part 2: Add Simple Logos to a Video with VEED [Online]
You can add watermarks with text and/or logos to your videos online. Repost your branded video content across multiple social media platforms and get the word out about your brand. You can add a watermark to a video with VEED in just a few clicks. But if there are some features and editing tools requiring the membership subscription.
Step 1.First, you should go to the VEED website and upload your video to VEED. Just click the Choose Video button to begin and choose your file from your folders. Or drag and drop it into the box.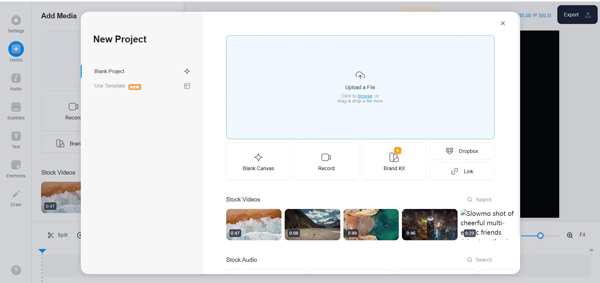 Step 2.Click the Upload button from the left menu and click the Upload Image button if you want to add an image watermark. Choose your image file and place it in your desired location on the video frame. And if you want to add a text watermark, you can click the Text button from the left menu too.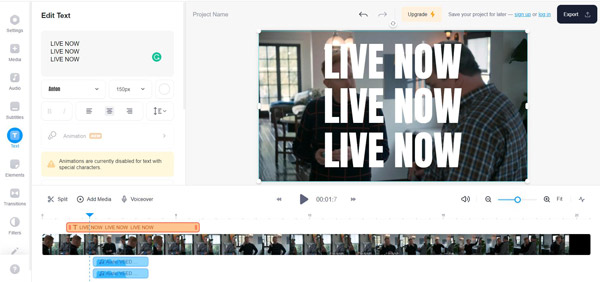 Step 3.Your video now has your watermark! Click the Export button to download your video to your device.
Part 3: Add Sticker Watermark to a Video with InShot [Mobile]
If you want to use an app on your phone to add watermarks to a video, you can download InShot on your Play Store or Apple Store. Although it will make you be convenient to edit videos on your mobile, there are many ads during use time. Sometimes, you have to watch the ads and you can use some editing tools or save the video. If you want to remove the ads, you have to subscribe to the membership.
Step 1.Open InShot and select the videos you want to edit. Before you get down to the actual watermarking feature, it's ideal that you clean the video accordingly. To trim, tap on the timeline at the bottom.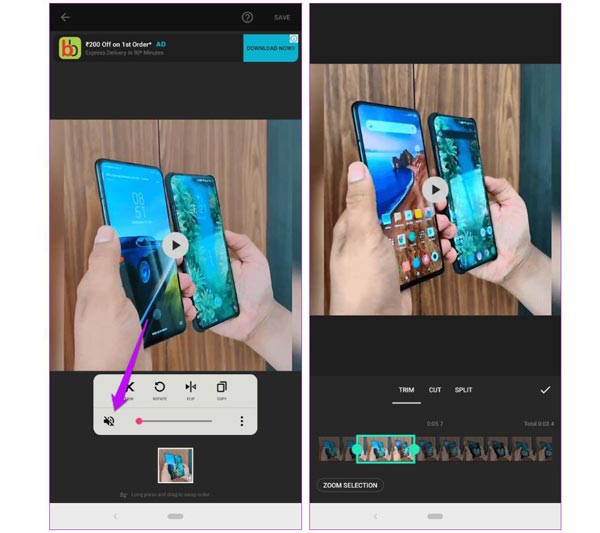 Step 2.Having tweaked and snipped the clip, tap Sticker and Gallery. This feature facilitates you to add an image from your phone's gallery as a sticker. Having uploaded the file, tap Done. Now, you'll notice an additional layer on top of the video timeline. The length of the second layer determines how long the watermark will appear on the video.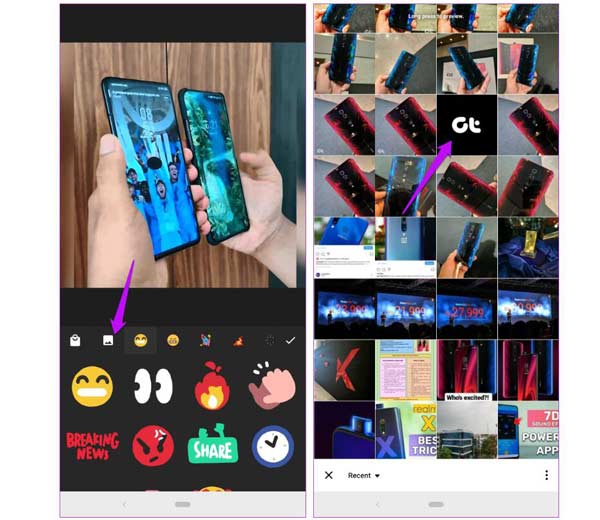 Step 3.If you want it to disappear in a couple of seconds, you have to drag the slider left. But if you want it to stay throughout the video then grab the right end and drag it till the end of the video.
Step 4.Once done, you can tap Export to see the video with a watermark.
Part 4: FAQs about Adding Watermark to Video
How do I create a transparent watermark in a video?

If you want a transparent watermark that will not cover your video, you have to remove the background of the image. Much software could do that, such as AnyRec Background Remover, VEED, Adobe PS, and so on.

What is the purpose to add a watermark to a video?

Watermarking your work has a number of benefits, from brand recognition to copyright protection. It protects against theft. An identifying symbol or text watermark on your content can protect your video online by letting people know who the original owner or creator is.

How to put a watermark to a video on iPhone?

Some videos on iPhone are in a special format like MOV, which is not supported by much software. But you can use iMovie to add a watermark. Tap Impose to open the file section screen. Switch from the Videos to the Photos tab to find and choose your logo, watermark, image signature, or just any photo you want to overlay.
Conclusion
After reading this post, you must know how to add a watermark to a video. VEED is a website that will be crashed, and InShot has too many ads during use time. So, AnyRec Video Converter is the best choice for you to make the watermark perfectly fit your video. You can edit the watermark to whatever you like in the video with this software.
Related Article