Does Tinder Notify Screenshots to the Match? Facts Before Share Your Crush
Tinder is the place to look for a date, but sometimes, there are fun things you can find here as well. For whatever reason you have, you must take a Tinder screenshot and share it with your friends. But is it possible to take a screenshot without notifying the user? Or does the app system notify people when you capture their profiles? With all these questions in your head, this post will give you an answer and solution to take a screenshot on the Tinder dating app.
Part 1: Does Tinder Notify Screenshots of This Match
The simple answer is No. Tinder does not have an algorithm to notify other users when you take a screenshot of their Tinder profile. Even if you capture an interesting profile in the This Match section, the app will not alert or notify the person. Tinder allows users to freely take screenshots within the platform, unlike other popular apps like Snapchat, which alert others.
Learning the truth about capturing Tinder screenshots gives you a sigh of relief. Now, how do you capture the Tinder profile you are interested in? Read further to see the solutions if you are using iPhone, Android, Windows, and Mac.
Part 2: How to Take a Screenshot on Tinder (Profile and Conversation)
This part shows the best way to capture a Tinder screenshot on mobile devices and computers. If you are new to the dating app, this instruction will help you get around how to take Tinder screenshots on iOS, Windows, Mac, and Android.
On iPhone:
Step 1.Open Tinder and navigate to the profile or chat you want to capture. If you have an older version of the iPhone, press and hold the Power and Home buttons to take a screenshot.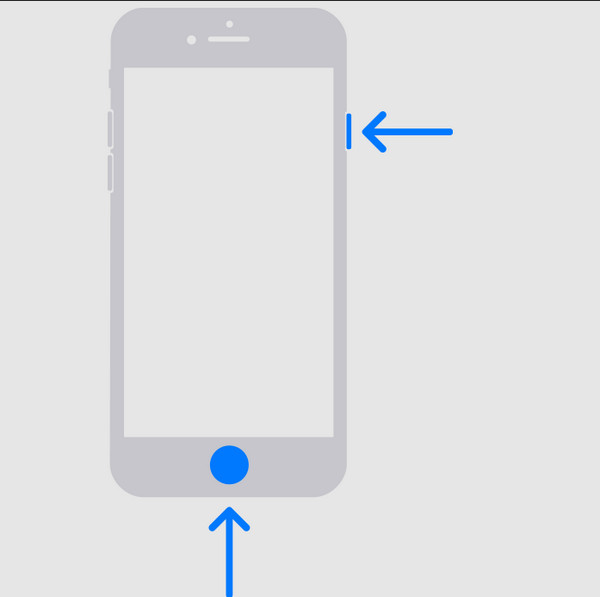 Step 2.Using the latest iPhone version means no Home button exists. You can find the screenshot feature by opening the Control Panel. On the Device option, tap Screenshot.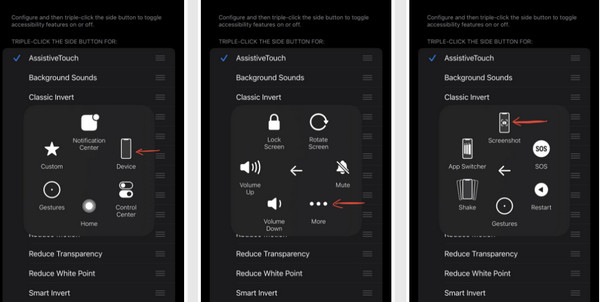 On Android:
Step 1.Taking a screenshot on an Android device is relatively easy. Go to the Tinder profile and press Down Volume and Power buttons simultaneously.
Step 2.Tap Image with the thumbnail from the lower left part of your screen and send the screenshot to a friend.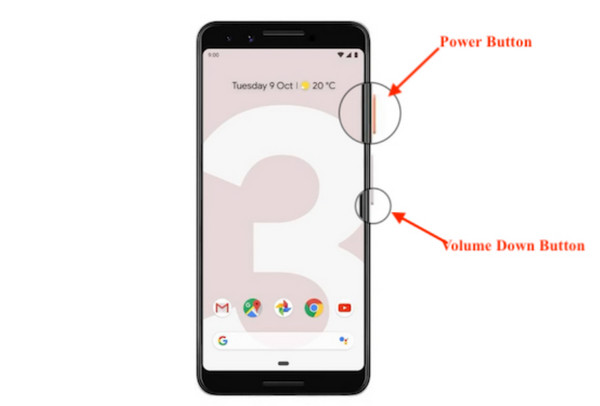 Part 3: Safe Way to Share Tinder Screenshots between Computers and Phones
If you are skeptical about sending Tinder screenshots using AirDrop or Bluetooth, there are better ways to transfer private pictures on a computer or smartphone. Try the recommended tools below and follow the demonstration to see how to use them.
1. AnyRec PhoneMover
This desktop tool exports files in a few seconds. It supports connecting devices like iPhone to Android, PC to iPhone, and another way around. The software will help you transfer data in bulk with different formats. This means you can transfer Tinder screenshots, photos, videos, music, and even contact details. AnyRec PhoneMover exports files by encrypting them for protection with fast transferring speed.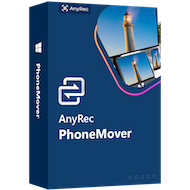 AnyRec PhoneMover
Contain the Tinder screenshots quality while transferring.
Categorize Tinder screenshots for easy choosing and sending.
Transfer a batch of Tinder screenshots without size limitations.
Have a HEIC converter to convert HEIC Tinder screenshots.
Step 1.Download and Install AnyRec PhoneMover to your device and launch it. Connect your smartphone to the computer with a compatible USB cable or Wi-Fi network.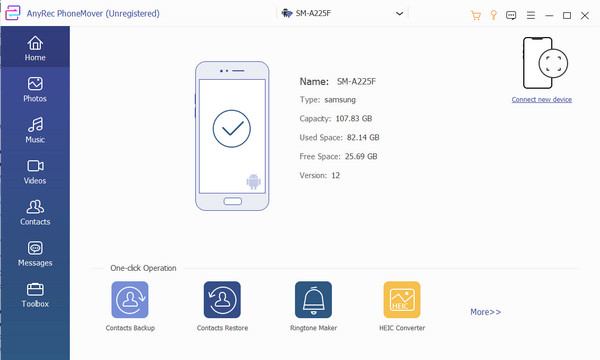 Step 2.Once the software successfully connects the two devices, go to the Photos menu and select the Tinder screenshot you want to export.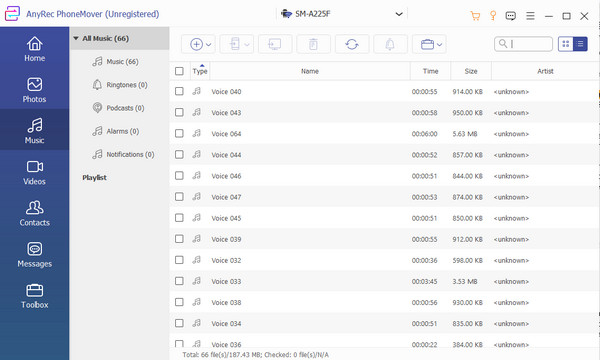 Step 3.After selecting the desired files, click the Export to PC/Phone button from the top toolbar. PhoneMover will transfer the files immediately.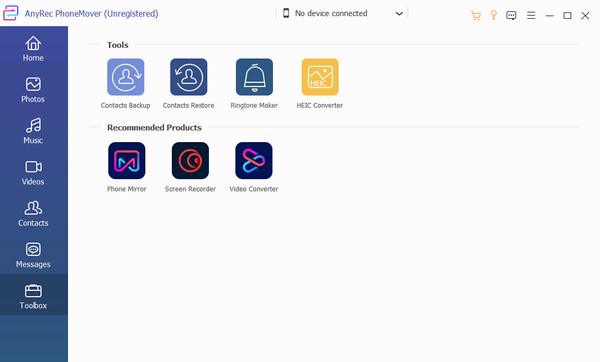 2. iCloud
If you are an iPhone user, iCloud can be one of the safest ways to share Tinder screenshots on a computer or mobile device. By using iCloud Link, sharing media files would be easier. If you have iOs 16.1 and other latest Apple devices, you can share photos and videos in your Personal Library.
Step 1.Go to iCloud.com and navigate to the Photos menu. Choose the screenshots you want to share with another device.
Step 2.Tap Share and Copy Link to get a share link. Paste the share link to a chat message or send it via Mail.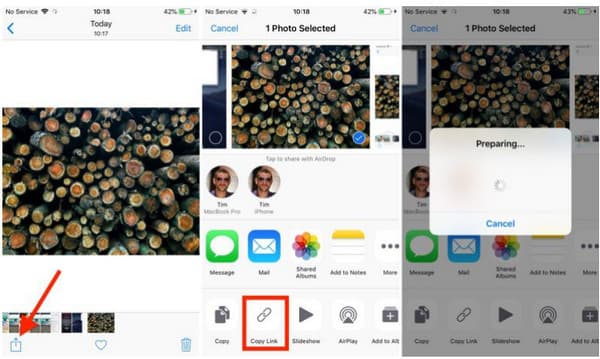 3. Cloud Server
Set up a cloud server to sync and back up data from your phone to the cloud. It will help you share Tinder screenshots to your laptop, PC, smartphone, and others. Auto-syncing also avoids losing media files because you can view them online. So, characters and text in Tinder bios for guys and girls will be transferred clearly with this method. For iPhone, iCloud would be the best app to use. While Android has Google Cloud, which can be activated with a Google account. Cloud servers are also available for PC and macOS.
Part 4: FAQs about Tinder Screenshots
Which social media apps notify users after taking a screenshot?

Aside from Snapchat, social media platforms like Instagram and BeReal notify users when you capture their profiles. These apps are more likely to focus on users' privacy, which causes alerts for screenshots.

Can you screenshot Tinder profiles on This Match?

Yes. While looking for a suitable date from the This Match section, you may want to take a screenshot of someone on Tinder. You can capture a profile in the app without worrying about Tinder screenshot notification to the person.

How to capture a long screenshot on Tinder?

If you find someone's description interesting, you can capture it whole. Just press Down Volume and Power buttons. When a toolbar appears below your screen, tap Down to make a long screenshot. Preview the photo by tapping the thumbnail.
Conclusion
Good thing that Tinder does not notify people when you take a Tinder screenshot of their profiles or chat messages. And you can also share the captured photo on other devices safely in many ways without worrying about how to get unbanned from Tinder. Of course, some Tinder screenshots can be too private to export, so using AnyRec PhoneMover is the only way to transfer data to computers, smartphones, etc. Click the Free Download button to try the free version!
Related Articles