2 Ways to Capture Yahoo Messenger Chat with Simple Steps
Yahoo Messenger video chat is one way to keep in touch with your friends, and it is also home for business partnerships and networking. Many people want to record Yahoo Messenger video chats for some important situations. Since Yahoo Messenger is available on different platforms, you may want to learn how to record it on all devices. See the step-by-step instruction in this post. And there are also some tips you should notice while recording Yahoo Messenger video chats.
Part 1: Record Yahoo Messenger Video Chats with AnyRec Screen Recorder
AnyRec Screen Recorder is the recommended solution to capture video chats. The lightweight software provides a simple interface where all functions are accessible to record videos, meetings, gameplay, etc. It captures onscreen activities up to 4K resolution with configurable 60FPS. Users also have the option to pick the region of the screen to record with the customizable screen size. On the other hand, there is no time limit for recording, so you can enjoy having online conversations without interruption.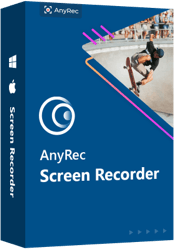 AnyRec Screen Recorder
Record all activities on a computer or mobile device screen.
Export videos in MP4, MOV, WMV, and so on video formats.
Change the output settings, like quality, frame rate, and resolution.
PowerfulProvide drawing tools to annotate on Yahoo Messenger video chats.
Step 1.Click the Free Download button for the screen recorder. Click the Video Recorder button to capture the screen. You can also click the Webcam Recorder button to capture yourself.

Step 2.After the camera, set the system sound and microphone to capture sound. Click the Settings button to open the Preferences menu, where you can change other settings for output.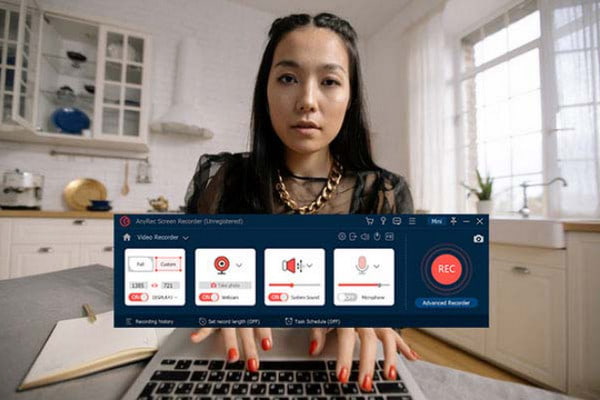 Step 3.Click the REC button to start recording the Yahoo Messenger chat. take a screenshot by pressing the Camera icon. Other functions include manual buttons for pausing and stopping.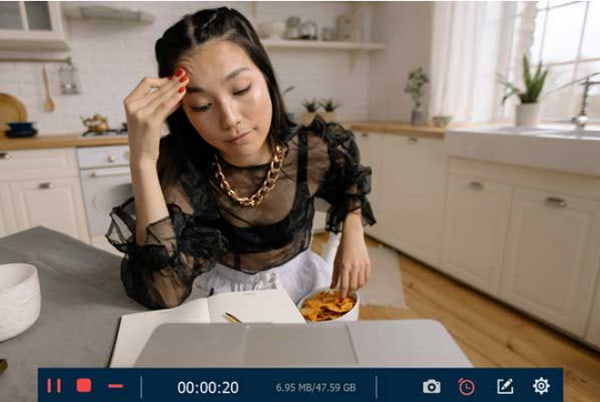 Step 4.Preview the video you recorded in the next window. You can also use the built-in video trimmer to remove unwanted parts. Click the Save button to save the edits.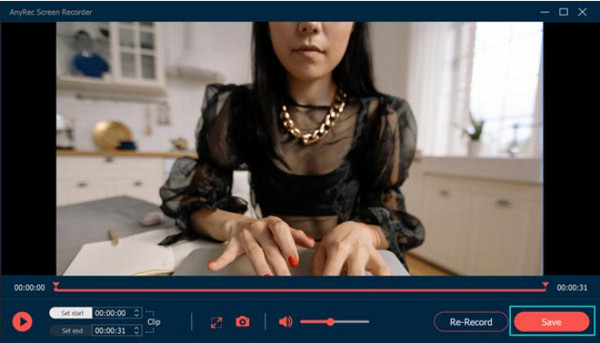 Part 2: Capture Video Chats with Built-in Yahoo Messenger Recorder
Camersoft Yahoo Video Recorder is designed to capture your Yahoo Messenger chats. It easily records video chats with unlimited duration. The default export format will be AVI, but you can convert it to VOB, WMA, AAC, etc. Camersoft Yahoo Video Recorder is essential for capturing video chats on Yahoo Messenger. To use the recorder, first:
Step 1.Download and install the software on your computer. You might need to restart your device after the installation. Run the app and Yahoo Messenger chat. Choose the chat that you want to have a video chat with.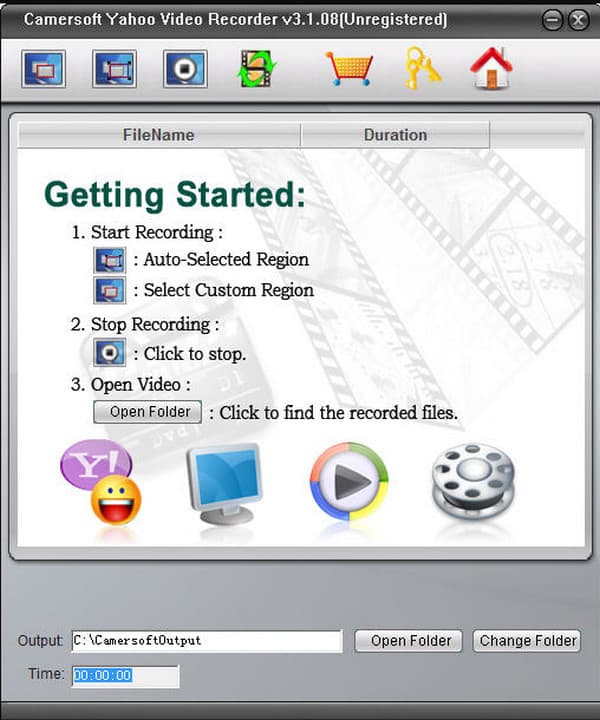 Step 2.Select one of the screen size modes from the recorder. The recording will automatically start. Click the Stop button after recording the chat. Use the converter to change the recorded file to a compatible format.
Part 3: Tips and Tricks to Get Better Yahoo Video Chat Recordings
You can research the video recorder you use to get the best quality when recording. Another helpful trick is to find suitable equipment for your equipment. But there are simple methods that you can use to make blurry video clear, especially when another party is involved in the video chat. Here are some tips that can help improve quality!
The main reason your recordings seem blurry can be a dirty camera lens. This can quickly resolve the fuzzy video without tweaking anything on the settings. Moreover, it is easier to do since it is an exterior part.
The lighting effect is essential to improve quality. Choose a place that has natural lighting to avoid the dimmed screen.
Connect to a stable internet network. If you are confident that your Wi-Fi is firm but still records blurry video, close all the apps that are running background.
Choose a lightweight recorder that can handle longer recordings and has configurable settings for resolution and quality.
Part 4: FAQs about Recording Yahoo Messenger Video Chats
Can I record Yahoo Messenger chat on my phone?

Yes. If you have Yahoo Messenger installed on your phone, you can use your phone's built-in recorder. To capture video chat, pull down the notification panel from the top part of your screen. Swipe to the left to see other options. Tap Screen Recorder and start the recording.

Which video meeting app has a built-in recorder?

Many apps have a built-in screen recorder. This includes Google Meet, Zoom, Hangout, Skype, and Microsoft Teams. Mostly, the recorder is only accessible for the host or if you are subscribed to the premium version.

What is the recommended resolution for video chat recording?

The best resolution to set before recording a video chat is 720p or 1280 x 720. If you want a much better quality, set the resolution in Full HD 1080p or 1920 x 1080. Besides, you must have good lighting in your room and a stable internet connection.
Conclusion
Yahoo Messenger is a fantastic platform for making video calls, and you can record Yahoo Messenger video chats with all necessary meetings. The best messenger call recorder is AnyRec Screen Recorder for Windows and Mac. A straightforward recorder with more functions to record Yahoo Messenger video chats, capture video, gameplay, audio, and more. Try it for free by clicking the Download button.
Related Articles