Like vs. TikTok: Comparison and Tip to Make Short Videos
With millions of people enjoying short-form content, apps like TikTok and Likee are gaining popularity alongside Reels, YouTube shorts, etc. Undoubtedly, TikTok is one of the most popular apps in today's age. What is Likee, then? Some called it an alternative to TikTok as it also gives you short video content. To know more about it, dive through this post to see the main differences between TikTok and Likee, and you may know which is best.
Part 1: What Are Likee and TikTok
As mentioned above, TikTok and Likee are both applications providing short video content to users. They work well on iOS and Android operating systems. But what do these two apps do individually?
What is the Likee app used for? Formerly known as "Likee," it was launched in 2017; aside from providing short video content, it comes with features like video effects, filters, and live streaming. Content creators, vloggers, and influencers have been using the app as there is a wide range of tools they can use to create incredible videos for content like singing, music, fashion, films, and more. The app utilizes an AI algorithm for content recommendations for its followers.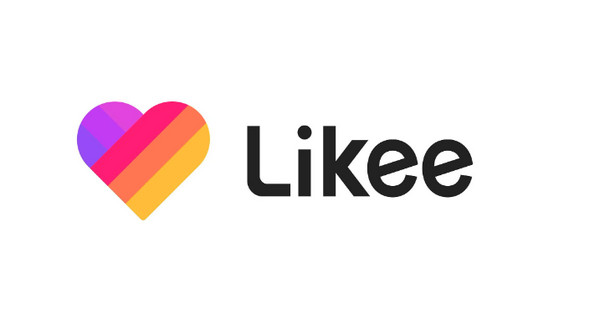 What is TikTok? One of the most famous apps for entertainment nowadays is the best way to describe the app. It was introduced in 2016 and established its growth like other social media platforms. With TikTok, people can create fun and exciting videos in various genres, such as educational, comedy, dance, etc. Furthermore, it has various filters and effects you can apply to your video before uploading it and being seen on the For You page.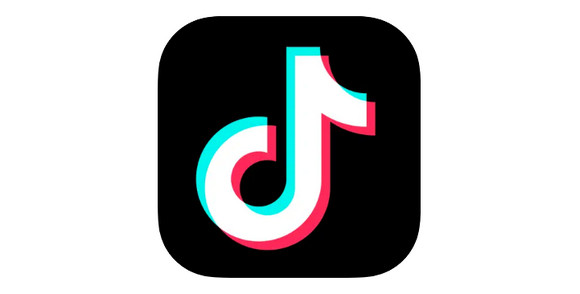 Likee and TikTok are most likely to be similar based on the features they offer, like recording, editing, filters, and effects. But, questions like, is Likee safer than TikTok? Is TikTok better than Likee? Let's go into the following part to know the main differences between the two that make one better than the other.
Part 2: The Main Differences Between Likee vs. TikTok
While Likee and TikTok have similarities, they still have differences. Here are the main features that make one of these apps stand out compared to the other. Let's go deep into the comparison of Likee vs. Tiktok.
Content
Likee doesn't have filters in ter,s of its content. Some might be inappropriate for children, including violence, hate speech, nudity, etc. Meanwhile, TikTok is stringent regarding guidelines and other unnecessary content.
User Interface
Likee has three primary tabs on the main screen: Follow, Popular, and Bigo Live. In the Follow tab, you will find other users' accounts; in Popular, you will see all trending videos. And live streams can be seen in the Live tab. On the other hand, TikTok has For You Page and Following tabs.
Editing Tools
Both apps offer video filters and effects that can be applied to your videos. The only difference they have is the effects and stickers available for each. And TikTok sound effects are more than Likee.
Features
They both are effective in applying effects and filters. But TikTok uses artificial intelligence to apply filters to videos, while Likee is an AR and AI-based that allows users to change hair colors and include 4D Magic.
Market
Likee VS Tiktok in terms of number of users; as of now, Likee is used by more than 150 million users and crossed over 330 million downloads. However, TikTok has over 1 billion users and reached 3 billion downloads worldwide. The huge market makes many TikTok songs popular, which also help the TikTok to go viral.
Part 3: Bonus Tip: How to Make the Best Video for Likee and TikTok
After reviewing Likee vs. TikTok, indeed, you got one application in mind where to create videos and post them. But before that, consider where to edit a video to be posted on one of the said apps, and we're here to assist. AnyRec Video Converter for Windows and Mac is a free and reliable editing software you can use to edit videos for Likee or TikTok. It comes with lots of filters and effects. And lets you select the proper video size appropriate for the two applications. Its simplified editing process enables users to go for further editing without the need to learn any complicated guides.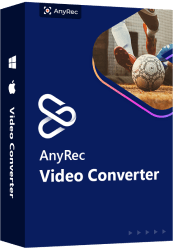 AnyRec Video Converter
Good for TikTok or Likee video editing, like trim, crop, add filters, watermarks, etc.
Have a Video Speed Controller that speeds up or slows down the videos.
Add background music or an audio track to your video and change the volume.
Change the video format and settings to meet TikTok and Likee requirements.
Step 1.Run the AnyRec Video Converter. Go to the default Converter tab, then click the Add Files button.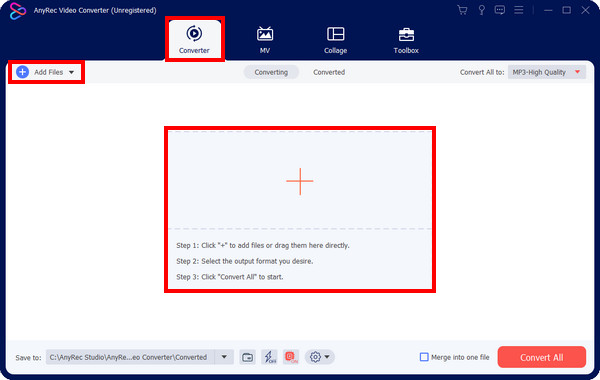 Step 2.Click the Edit button to start editing. From there, you will see five tabs; let's start with Rotate & Crop, where you can select the Crop area, Aspect ratio, Zoom mode, etc.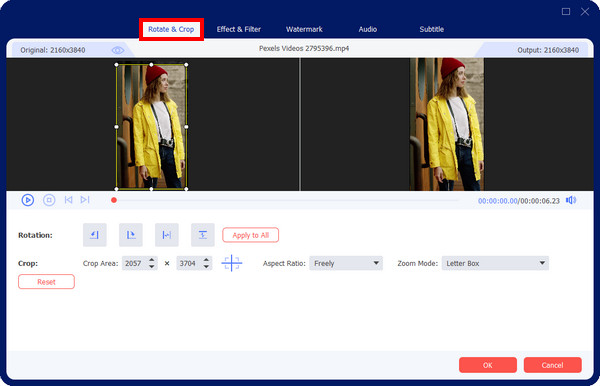 Step 3.Next, select filters and adjust brightness, contrast, saturation, etc., in the Effect & Filter tab. You can then proceed to the next tab to add an image or text as a Watermark.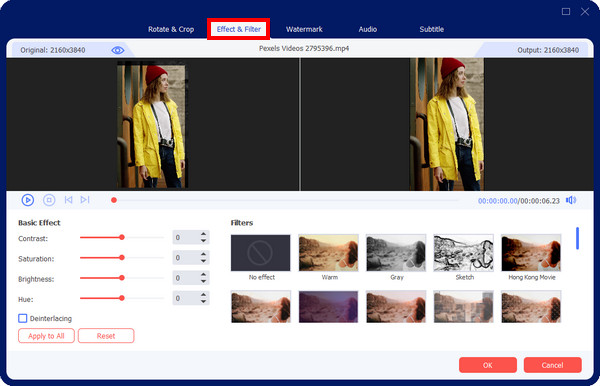 Step 4.If you prefer adding background music to your Likee VS TikTok video, in the Audio section, click the Add button to get the audio file from the computer, then make adjustments.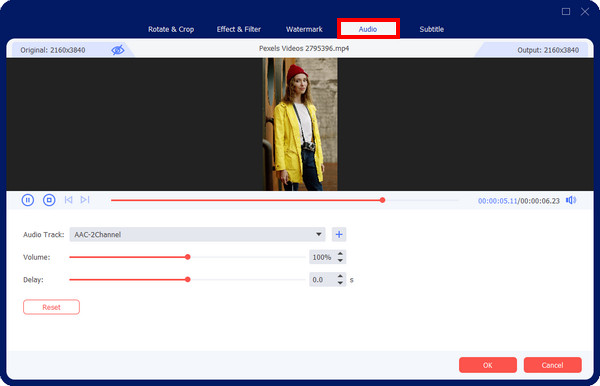 Step 5.Go to the Subtitle tab to open your subtitle file if you have one. Adjusting the position, font, color, etc., is supported. Always click the OK button to save all changes.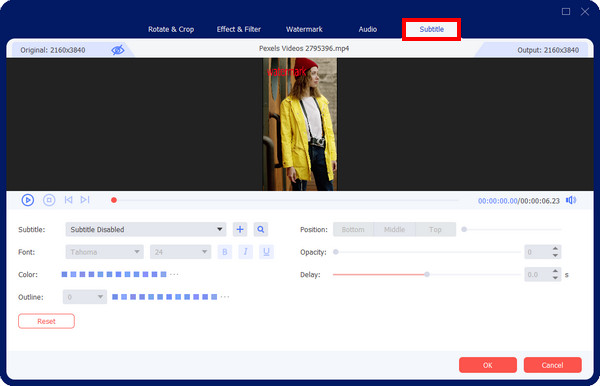 Step 6.Finally, click the Cut button to check the clip and delete extra parts. You can return to the main screen and then click the Convert All button. Later, you can post the video to TikTok or Likee platform.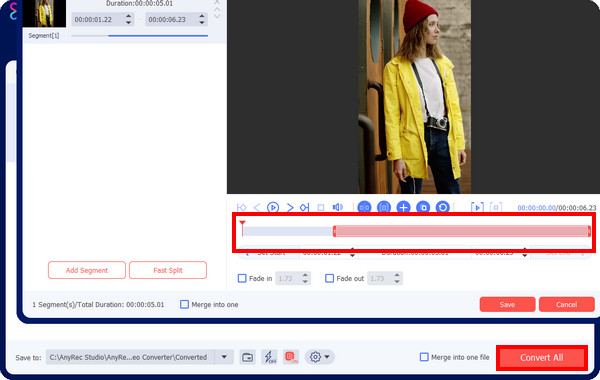 Part 4: FAQs about Likee and TikTok
Is Likee better than TikTok?

No. When it comes to functionality, both functions are the same. However, they have some differences that make them better than the other one. So, it depends on your preferences whether to use Likee or TikTok based on your requirements and which of the two apps lets you enjoy more.

Who are the owners of TikTok and Likee?

TikTok is produced by ByteDance and its founders is Zhang Yiming. While Likee came from an entrepreneur names Jason Hu from Singapore.

What age is appropriate for TikTok and Likee?

Both applications require users to be at least 13 years of age and above. Although there are ways to access the said apps without the age requirements, it's good to ensure that parents or guardians monitor their kids.
Conclusion
This Likee vs. TikTok comparison proves that both are undoubtedly amazing in providing short video content to their users. And knowing which is safer to use is essential since unnecessary contents are scattered around today. But it still depends on you. Another thing that matters is the video you will post on Likee and Tiktok; go for AnyRec Video Converter to have excellent and high-quality videos. With that being said, download it now!
Related Articles: