Ideas to Make a Heartwarming Father's Day Video for Your Dad
Making a Father's Day video with the celebration of it, you might as well surprise your father. In honor of being one of the foundations of the family, the father also deserves to feel the love of his children. And so, this is your time to make some effort to create a video for him. If you are unfamiliar with creating a Father's Day video, this post will give you different concepts and themes. You can use those ideas and tips to make an excellent video with the recommended tool in this post.
Part 1: Popular Ideas to Create a Father's Day Video Idea
The challenging part of creating a video is the very beginning part. How to start a video, which music track for the background, and what clips to include. However, you can organize your thoughts by seeing the following ideas for Father's Day videos.
1. Funny video
This idea is best if you know your father well. Full of joy and always telling dad jokes, the video can be a compilation of how he brings a happy atmosphere anywhere. Don't forget to add some of your dad's jokes to make him proud!
2. Photo album
If you have too many memorable pictures of your dad, creating a video photo album is better. Design the photos with frames and a few words to describe the place that took place.
3. "Happy Father's Day!"
Do you have siblings in another country but want to be included in the video? Then, request them to say their greetings on a video with a short story of the good times with the dad. This idea is also suitable for friends and relatives.
4. Interview them!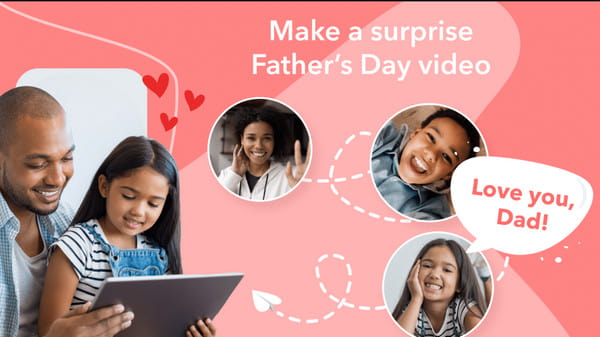 The fourth idea is almost the same as the third one. But you can twist it by asking simple questions highlighting the father. Get ready with the camera and microphone!
5. Honor Thy Father Figures
Not everyone had their father growing up, but it does not mean you can't celebrate the day. Create a Father's Day video for all the father figures you met throughout life, and say your appreciation for their unsolicited guide.
Part 2: Most Used Templated for Creating Father's Day Videos
After having the best idea, it is time to think about the template for the video. Choosing a template is tricky since you can find them anywhere online. Moreover, templates should bring out the best of the clip, so you must carefully choose one for the Father's Day video. For inspiration, see the following suggested templates for the clip.
1. Make it Simple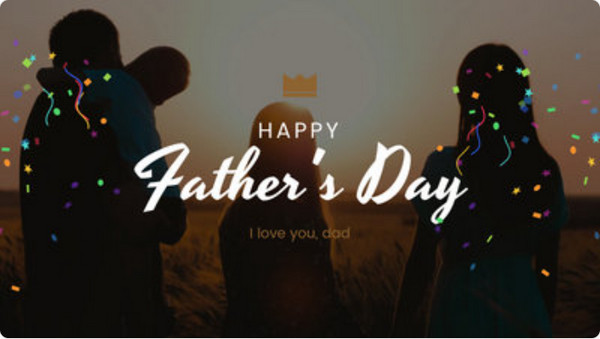 The template can be a simple filter for the video with a couple of transition effects to insert between clips. You can also include photos and video clips and alternate them while the video progresses.
2. Video Collage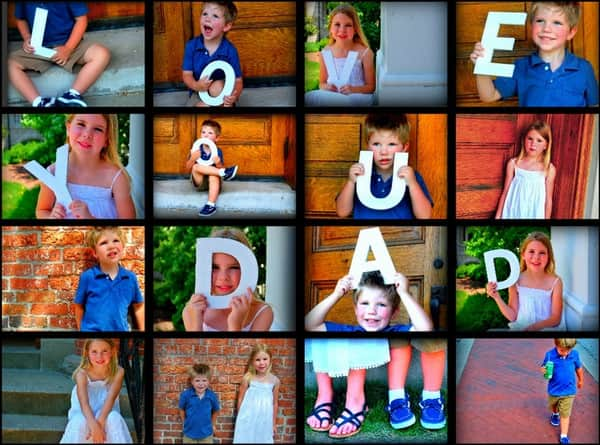 Interviewing your kids or siblings for the Father's Day video means there are many clips to add. But you can make it into a short video with a video collage app. Just ensure that all clips are in the exact resolution and quality.
3. Photo Reel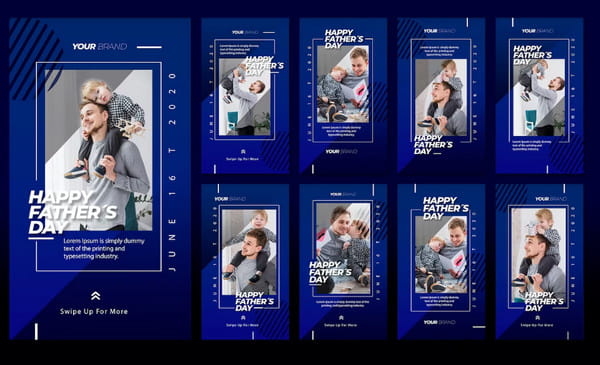 This template can be a compilation of your father's photo. The pictures can be compiled from his travels, sports competition, or his work. Add words to the picture and a short clip at the end of the reel.
Part 3: Use AnyRec to Create and Edit Father's Day Videos [Windows/Mac]
Now that you have gathered the idea and theme for the video, it is time to assemble it with AnyRec Video Converter. With this desktop tool, you can find all the themes that fit your preference and the best filters and effects to add to the video. Since the video editor is a comprehensive program, you can do other editing, such as trimming, cutting, merging, and more. AnyRec Video Converter is a lightweight tool that quickly creates a Father's Day video in a minute.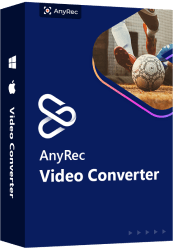 AnyRec Video Converter
Have various themes for Father's Day, Christmas, Weddings, and anniversaries.
Export compiled videos to popular output formats like MP4, WMV, MOV, etc.
Disable the original sound and add a new music track with a volume booster.
Users can add a watermark, filters, effects, and elements to enhance the video.
Step 1.Install the Free Download button on the device. After opening the application, go to the MV menu and click the Add button to upload the first video.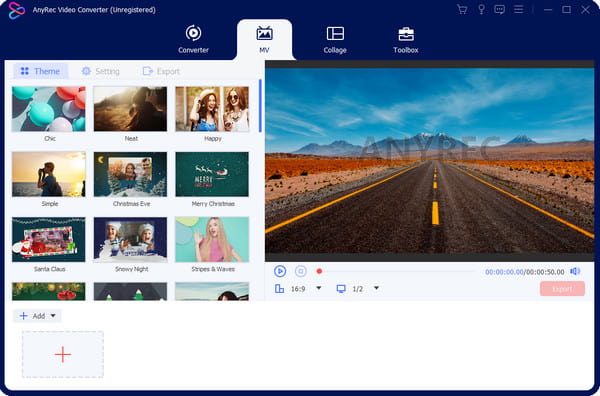 Step 2.Choose the theme you desire for the Father's Day video and edit it with the Edit and Trim menu. You can also add a watermark, effects, or filters and click the OK button.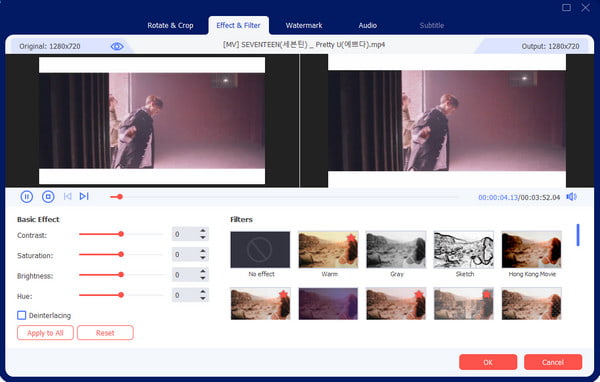 Step 3.Go to the Settings section to add the audio track and title. Uncheck the Keep Original Audio Track checkbox. Finalize the Father's Day video by adding other effects.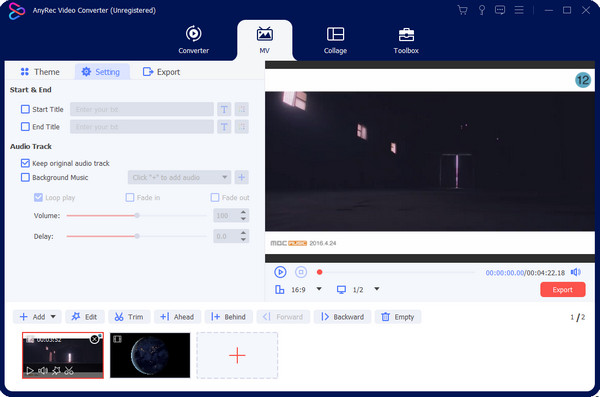 Step 4.To save the video, go to the Export button and choose the output format, frame rate, resolution, and more. Finally, click the Start Export button to save the Father's Day video.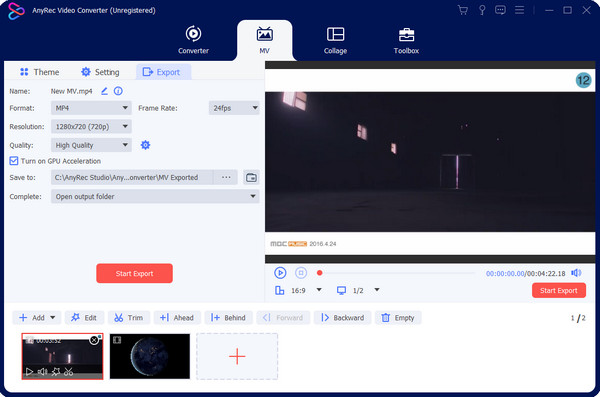 Part 4: FAQs about Father's Day Video
1. Which day is celebrated for all fathers?

Father's Day is celebrated in the month of June in Western countries. Mostly, the celebration will be on the third week of the month, so that it will be around the 18th or 19th. Still, the date will change every year, and you might need to look at the calendar.

2. What are the best questions to ask in Father's Day video?

If you want to interview family and friends about your father, you can ask about their best memory with him, achievements, and funny moments. You can also use questions such as, Where did you meet him? or What was your first impression about him?

3. What is the best gift for Father's Day?

A day with the family is already a gift for most fathers. But aside from the Father's Day video, you can also surprise him with a new watch, expensive wine, or clothes.
Conclusion
Father's Day is a special celebration for the best fathers, and you can make it more special by making a Father's Day video about him. You can edit all compiled photos and clips with all the recommended ideas and templates with AnyRec Video Converter. The all-in-one software is an excellent video-making, converting, and editing solution, so download it for free on Windows or macOS.
Related Articles: