How to Convert CPI to MP4 on Mac/Windows with High Quality
Are you having trouble opening a CPI file, and do you want to convert CPI to MP4? Not everyone is familiar with this format, and no shame if it's your experience encountering it. You can open it with a CPI viewer or any platform that supports the file format, such as Adobe Premiere Pro, Sony Vegas Pro, and PowerDirector. But to make it accessible to any programs and devices, it is better to convert CPI to MP4. This article will show the professional way of converting videos without losing the quality.
What Is CPI File Format
CPI is a metadata file that stores details about an MTS video file. Since it is created for High-Definition digital video camcorders, it can be found in the AVCHD, BDMV, and CLIPINF directories of any video recording device. Surprisingly, CPI does not contain video data. But instead, it has information about the video details, including the footage's resolution, frame rate, bitrate, recording time or date, and so on.
Panasonic develops the descriptive file and Sonic, associating with the AVCHD video format. This means it helps to organize the MTS videos as well as dictate the details needed by the users. You can CPI files in a Private folder inside AVCHD. Then, open BDMV and CLIPINF. The file structure includes digital video recording at 1080i with 720p resolution signals, aside from frame rates and date.
Still, a CPI file is unsupported by a common video player and much more challenging to open with standard digital editors. However, let's see the list of software that supports CPI in the next part. You might find a tool on your computer that can open the file.
What Can Open CPI File
A CPI file is not meant to be opened directly. However, some video editing programs support it. You do not need to convert CPI or TS to MP4 anymore with these tools' help. This part shows the video players and editors associated with CPI on Windows, Mac, and Linux.
| | | |
| --- | --- | --- |
| Windows | Mac | Linux |
| Adobe Premiere Pro | Apple Final Cut Pro | Kdenlive |
| Sony Vegas Pros | iMovie | |
| Pinnacle Studio | Roxio Popcorn | |
| PowerDirector | | |
| AVS Video Editor | | |
| VideoStudio Pro | | |
| Nero Multimedia Suite | | |
| Sony Vegas | | |
But what if the file is not responding? There are many reasons why CPI is not opening with the chosen tool. The main and common problem might be your device's lack of a suitable program. But since the table above gives the apps you can download, why can't you still play the CPI file? To make it easier, here is a list that can help you identify the problem:
The CPIF file might be corrupted, as to why it can't be opened.
The device does not have enough resources to support opening the file.
The installation of the app for the CPI file is incomplete or not configured.
A hardware driver is out of date and cannot support CPI.
Accidentally deleted CPI details from the Windows registry.
Possible malware and virus infections within the video file.
How to Convert CPI to MP4
If you wish to turn CPI to MP4, then you can use AnyRec Video Converter. Instead of using various applications, the video converter will change the file extension to your preferred output format in just a few clicks. Since a CPI file holds delicate video details, the app will keep them intact, while you can configure the resolution, encoder, bitrate, and frame rate for better overall video quality. Another thing to look forward to with AnyRec is its built-in editing tools, which are prepared to upscale resolution, sync audio to video, merge multiple files, and convert MP4, CPI, AVI, MKV, etc.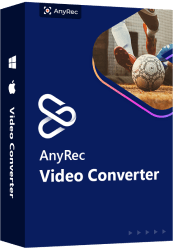 AnyRec Video Converter
Convert CPI to MP4 converter without quality loss.
Support video in 720p, 1080p, 4K, and 8K to improve.
Over 50x speed to convert and process multiple videos.
Improve videos with effects, filters, and amazing elements.
Step 1.After the installation, launch the video converter software. Click the "Add" button to upload the CPI. If you want to do a batch video conversion, click the "Add Folder" button.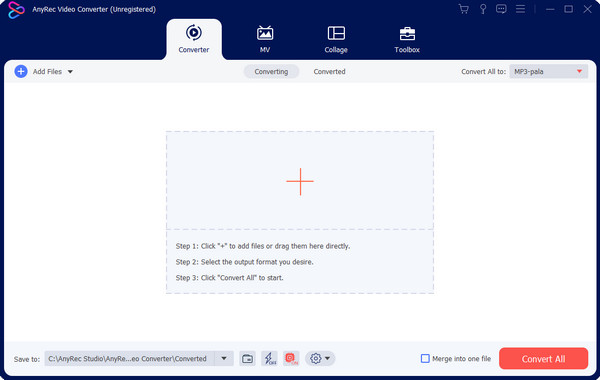 Step 2.Open the "Format" menu and navigate to the Video section. Choose MP4 as the output format. As for advanced configuration, click one of the gear icons to open "Custom Profile."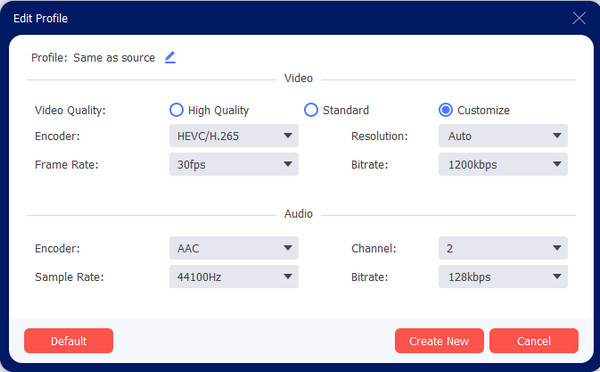 Step 3.After configuring the files, proceed to choose the designated folder from the Save To menu. Then, click the "Convert" button to convert CPI files to MP4.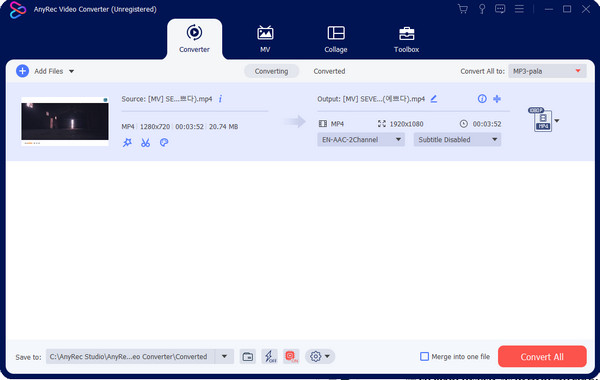 FAQs about CPI to MP4
Is it possible to convert CPI to MP4 online?

Yes. There are online converters that support CPI. However, it is risky to do this because of the possible loss of important details. To try an online converter, make a copy or two of CPI and upload it to the converter. In this way, CPI is undamaged.

How to recover deleted CPI files?

You can use a Recovery tool to get the deleted files. The standard way to recover CPI is to navigate to the folder where you lost it. Then, use the recovery tool to scan and folder. Then, preview the CPI file and start the recovery process.

Is there a way to open CPI files without paying?

Yes. You can find CPI viewers online that do not require registration or plan purchase. It will save you some time since some do not require you to install a launcher or software. Moreover, online CPI viewers are accessible in Chrome, Firefox, and Opera.

Why are CPI files important?

Because these files contain the important metadata that embodies the AVCHD video stream. A CPI file can hold properties such as time, date, resolution, and so on.

How to open CPI files on Android?

The only way to open CPI files on Android is to find a CPI viewer from Google Play. But if you can't find an app to view the files, transfer them to your desktop device, where you can find more options on Windows, Mac, and Linux.
Conclusion
This article concludes that a CPI file is not a video format but metadata that contains information and properties of AVCHD video recording. So many people want to convert CPI to MP4 to open it. Given CPI viewers as the main option, you can also convert .cpi to .mp4 with AnyRec Video Converter, so you can edit and open it anywhere. Try the best video converter by clicking the "Free Download" button.
Related Articles