1280×720 Video Resolution: Is 720p still Acceptable in Today's Standard?
With the improvement of technology, the quality of the display is continuously improving. Many TVs, monitors, smartphones, laptops, and tablets have high display resolutions, and the highest output is 8K HD. Cameras can also capture videos up to 8K HD resolution, thus 1280 × 720 or 720p was just a thing of the past when camcorders gained popularity. It is now considered the minimum video resolution for cameras and smartphones. If you are gamers, photographers, videographers, and other professional jobs who need to rely on sharp and detailed videos, you may wonder if you should stick to 720p or consider upgrading to 1080p and higher. In this topic, you will understand the definition of 1280 × 720 resolution, its usage, and the difference between today's standard video resolution, 1080p. Continue reading below to see the full detail.
Part 1: Detailed Introductions to 1280×720 Resolution
1. 1280×720: Definition and Usage
1280 × 720, 720p, or simply HD (high definition) resolution, is a progressive HDTV format with 720 horizontal lines/1280 columns with an aspect ratio of 16:9. Resolution explains how many pixels are in the display, the higher the resolution, the higher the density of the pixels. It also translates to sharper and clearer pictures when viewed on monitors. 720p resolution is usually implemented on phones, laptops, and small devices. That's because 1280 × 720 resolution will be enlarged automatically on large screen, which looks blurry. But this resolution is a good option for social media websites like Facebook and Twitter. They prefer 720p resolution because it will reduce buffers.
2. Is 1280×720 the best for videos?
1080 × 720 resolution is not the best for videos. If it is in the year 2000s, maybe it could be the best quality in video recording. And if you compare it to a 1080p video, the difference is clearly visible, especially when you zoom in. there is more detail, better color, sharper and better clarity in a 1080p resolution than 720p. Another factor to consider is the dimension of the screen. Smaller screen size is recommended when watching in 720p video resolution. Where you will really benefit from 1280/720 video is usually watching videos online. Uploading and downloading 1080p videos consumes more data, requiring you to have high-speed internet. You also need to have a more expensive display and device to fully enjoy 1080p videos.
Part 2: How to Increase 1280×720 Resolution to 1080P on Windows/Mac
If you still have videos in 1280 × 720 resolution, there is an effective way to increase the video resolution to 1080p. Anyrec Video Converter is an offline solution available on Windows and Mac that can convert videos into different formats and can also change the resolution of the video. With the help of its advanced AI technology, you can quickly improve your 1280 × 720p videos, auto-optimization of contrast and brightness. As well as removing video noise, minimizing the shaky problem, and upscaling resolution up to 4K HD. Below are two easy-to-follow steps on upscaling 1280 × 720 resolution to 1080p or 4K using the recommended tool.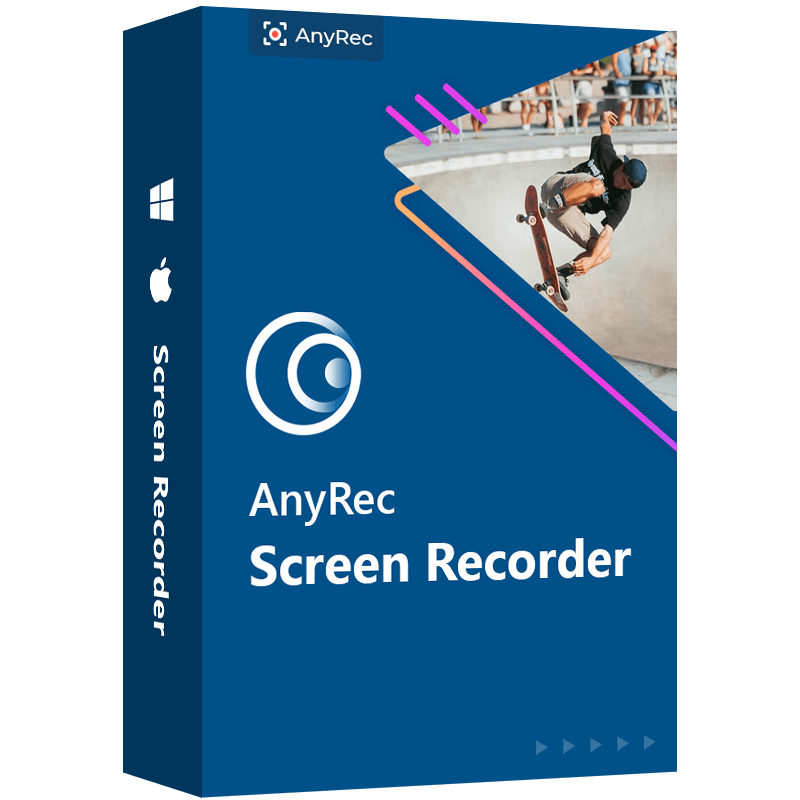 AnyRec Video Converter
Support 1280 × 720p, 1920 × 1080p, 2K, 4K, and even 5K resolution.
Provide all popular video and audio formats to import and export.
AI Technology to improve the video quality, reduce the noise, etc.
Additional functions to convert, compress, and edit 1280 × 720 videos.
Method 1: Use Video Enhancer Tool to Improve Resolution
Step 1.Download AnyRec Video Converter and install it on Windows/Mac. Click the Toolbox button and the Video Enhancer button. Then, you can click the Plus icon to add the desired 1280 × 720 videos.
Step 2.A window will pop up, and you can click the Upscale Resolution button to improve the video resolution to 1080p or 4K. Moreover, you can use this video quality enhancer to adjust the brightness, remove the video noise, and reduce the shakiness.
Method 2: Convert Low Resolution to High Resolution
Step 1.Add 1280 × 720 Videos
Launch AnyRec Video Converter and go to the main interface. Click the Add Files button to select the desired videos. Or you can drag and drop multiple 1280 × 720 videos to add.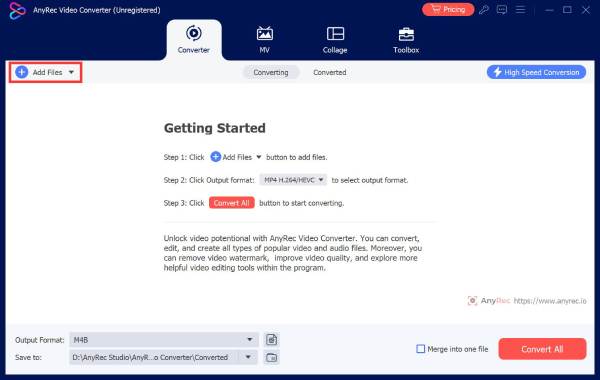 Step 2.Select 1080p Resolution
Once you finish adding the video, click the Convert All to dropdown list to view all the video formats. You can choose the original format or select the desired format for different usages. Then, click the Custom Profile button to change the resolution, codec, quality, and frame rate. In this way, you can convert 1280 × 720 resolution to higher one in simple clicks.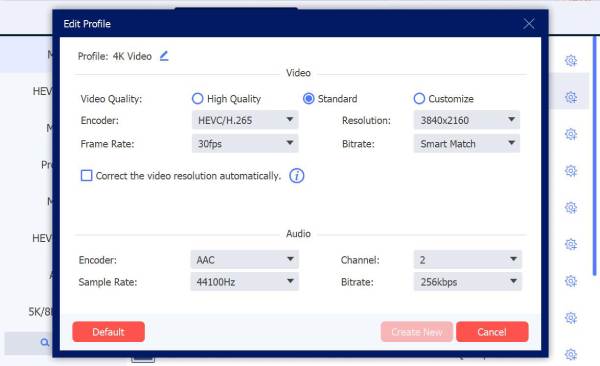 Step 3.Start Converting
After choosing the 1080p resolution, you can now click the OK button to save the settings. Do not forget to designate the file output location, so you find the file easily. Click the Convert All button to start upscaling 1280 × 720 videos. Processing time completion varies depending on the length of the video.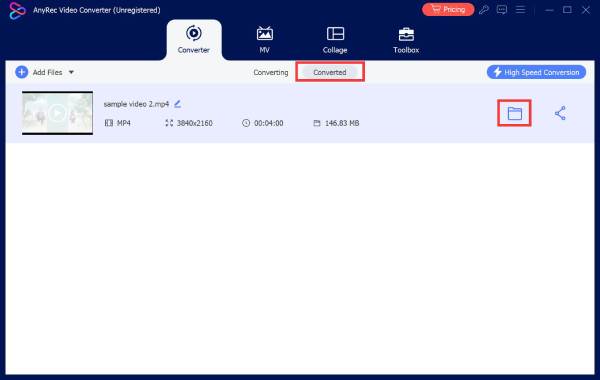 Part 3: FAQs about 1280×720 Resolution for Videos
1. Is 1280 × 720 resolution good for YouTube videos?

It's not the best resolution for high-quality videos on YouTube. You' better upscale 720p to 1080p. But if you only want to set the thumbnail for YouTube videos, the 1280 × 720 pixel is the best choice.

2. Will a 1280 × 720 video look blurry on a big monitor?

Yes, 1280 by 720 video will look blurry on a big monitor. The ideal size of the monitor for viewing 720p videos ranges from 5-inch displays up to 13 inches. In other words, it is acceptable if you are using smartphones, tablets, notebooks, and laptops.

3. Are videos in 1280 × 720 resolution suitable for 4:3 monitor?

1280 × 720 resolution has a 16:9 aspect ratio, and it will not fill the full 4:3 screen. They are acceptable on 4:3 monitors and you can see black sides on the right and left.
Conclusion
1280 × 720 video resolution has a relatively high quality but it is not the best. It has the advantage when you watch videos and live streams on social media websites because it uses less data and buffers faster. But if you pursue the best quality for gameplay or watching movies, 1080p or 4K will be better for you. And AnyRec Video Converter will help you upscale the video resolution from 1280 × 720 to 1080p and improve the quality. Have other questions? Contact us now!
More Related Articles