What are 480P, 720P, and 1080P, and Why are They Important? [Quick Guide]
Do watching different videos make you wonder why some are blurry and high quality? You can differentiate the video resolution by clicking the Gear icon and the Quality option if you are on YouTube. If you are lucky, you can change the video quality from 480P, 720P, up to 1080P. Well, most YouTube creators offer their videos the highest quality possible. But if you are thinking of saving more data or watching in high-definition, you may need to know more about 480P VS 720P VS 1080P.
Part 1: 480P VS. 720P VS. 1080P: What are the Differences between Them
When you talk about resolution, it is also applied to both video and image. The first thing you need to know is all kinds of videos have a Frame Resolution which has frame height and frame width. When it comes to frame height, it tells about the total number of vertical pixels, while the frame width tells about the total number of horizontal pixels. This basic concept will let you guide to the meaning of 480P, 720P, and 1080P.
480P Resolution
Now, you might ask, 'what is 480P resolution?' A video with 480P resolution comprises 480 lines that pile up on another. The 480P resolution is also known as DVD-quality, which is commonly used on smartphones or devices with smaller screens because they do not contain pixels or cannot store HD videos.
720P Resolution
The 720P resolution is the very start of true high-definition. It contains 720 lines that have every 1,280 pixels wide, meaning that a video with a 720P resolution is twice as sharp as a 480P quality and can be viewed on larger screens. 720HD is one example of temporal resolution, containing more frames per second. The 720P resolution is initially used for sports because of how much movement is executed in airtime.
1080P Resolution
The word HD is referring to 1080P resolution or 1920 × 1080P. This resolution is an example of more pixels contained and how it is an excellent resolution to watch movies that moves at a slower pace. With 1080P, it can emphasize more pixels per frame. Compared with 480P and 720P, 1080P has the highest quality.
If you want to download video files, it is preferred to download videos at 720P resolution if you wish for the downloading process to be quick. This will save you both time and data consumed. Moreover, you can save storage space as 1080P resolution can be a large file.
Part 2: 480P VS. 720P VS. 1080P: Which One Should You Choose?
As you have learned the introductory part of 480P, 720P, and1080P resolutions, you might wonder which is the best resolution to watch movies and upload videos to your social networks. If you want to experience and enjoy binge-watching, 1080P is preferably the best resolution to set. If you're going to upload a video, ensure that you set it to 1080P to avoid getting low quality when posted to your social media accounts.
However, as 1080P holds the most excellent high-definition to watch movies, you must remember that it also consumes too much data. You might also need to consider lowering your YouTube quality to 480P or 720P when watching social networks like YouTube and Facebook.
Part 3: How to Convert 480P/720P to 1080P with High Quality
Upscaling a video from 480P resolution to 1080P is not impossible with AnyRec Video Converter. If you want to see the best resolution for your 480P video, this tool will help you upscale up to 1080P with high quality and smooth playback. You can also maximize the usage of its powerful functions to optimize video files in any file format like MP4, MOV, WMV, MKV, and more. Easily upscale all your 480P videos up to 1080P resolution in just a few clicks in AnyRec Video Converter.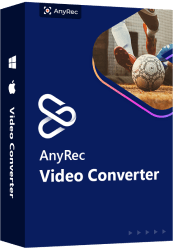 AnyRec Video Converter
Upscale 480P and 720P videos up to 1080P resolution without losing original quality.
Offer useful functions to correct color, crop, rotate, reverse, trim, and enhance videos.
All-in-one solution for files to convert, compress, audio sync, quality enhance, and more.
No file size limitation to import 480P videos and 50x faster speed to upscale resolution.
How to use AnyRec Video Converter to upscale 480P/720P to 1080P resolution:
Step 1.Download the tool on your device. You can click one of the Free Download buttons to do downloading easily. Once you launch the tool, click the Toolbox button at the top menu.
Click the Video Enhancer button to start upscaling 480P resolution. Click the Import button with plus icon to import the desired video file.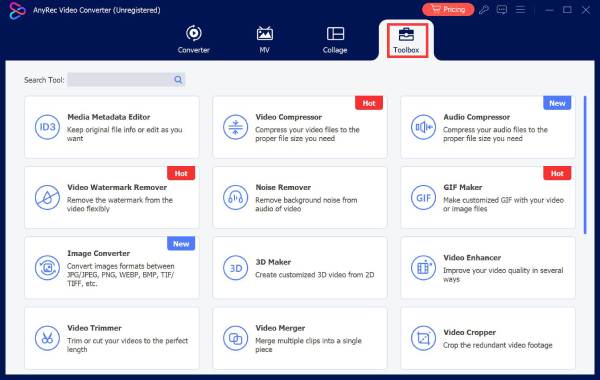 Step 2.After successfully uploading the video, click the Upscale Resolution checkbox. You can also pick one of the resolutions from the Resolution dropdown list. For this step, 1920 × 1080P is the chosen resolution. And you can convert 480P and 720P to 1080P.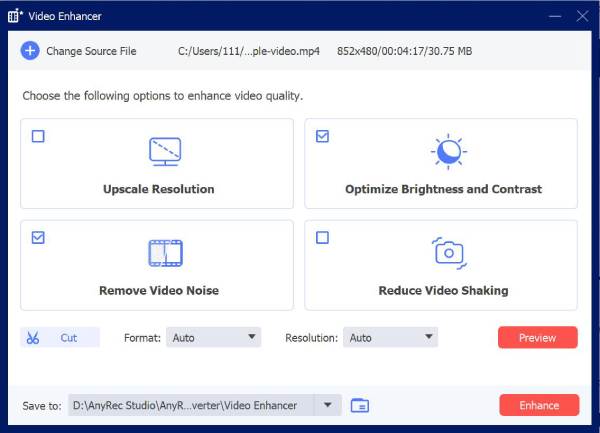 Step 3.Click the Cut button to trim the unwanted parts of the video file. As a new window will appear, move the Video Trimmer to place the amount you want to cut. Other editing options include Remove Video Noise, Reduce Video Shaking, Format, etc.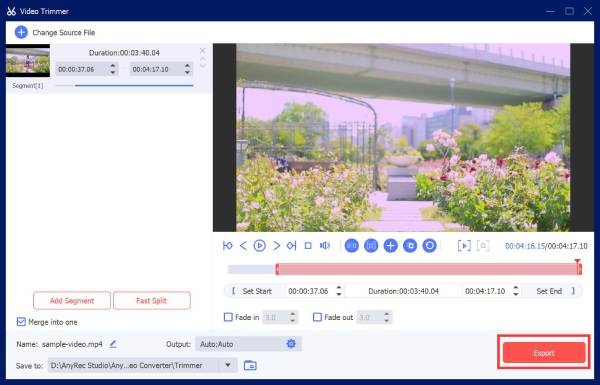 Step 4.After editing, click the Save To button to choose the designated folder for the upscaled video file. Click the Enhance button to start the enhancing process. The chosen folder will immediately pop up once the video enhancement is done.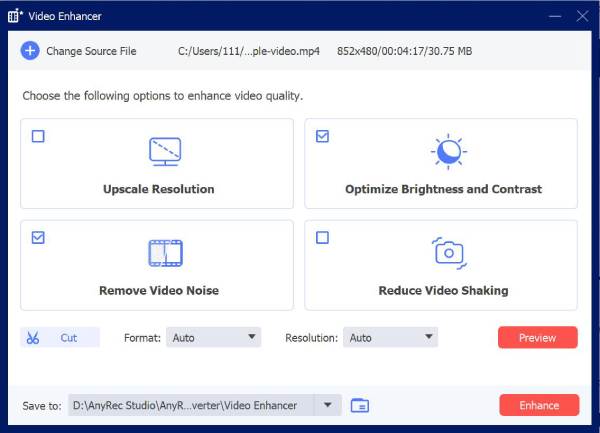 Part 4: FAQs about 480P, 720P, and 1080P Resolution
What is the lowest resolution other than 480P?

If you have looked closely at YouTube quality options, you can find 360p and 144p as two of the lowest resolutions you can pick when watching. If you are outside a WiFi connection and using mobile data, you can use these common resolutions for less consumed data and faster video loading.

Is 480P resolution considered high-definition?

No. Although the standard definition starts at 240p resolution, it ends at 480P, which is not considered high-definition. The nearest resolution to HD is 720P (Semi-HD), then right after is 1080P as a full-strength HD.

Is 720P resolution terrible for gaming?

Yes, having 720P as the resolution when playing a game is a bad idea. As most games require a lot of movements, 720P can only be acceptable to mobile phones. If you are thinking of the best resolution for gaming and watching movies, you can choose 1080P or 4K at best.
Conclusion
After learning the difference between 480P, 720P, and 1080P, you can identify the best way to watch movies, play games, and even upload videos to social platforms. Upscaling a video with 480P resolution is not a problem if you use an excellent tool like AnyRec Video Converter. This professional solution can help you save your low-resolution videos and upscale them up to 1080P. Experience its great features by downloading its free trial version now!
Related Articles