[2022 Review] 15 Best Video Stabilizers for Windows/Mac/Android/iPhone
You can't avoid having a shaky video, especially when you take videos by a smartphone device. And that is why video stabilizers appear to fix this natural problem. As a video creator, there is an instance when you want to make sure that the video stabilizer you downloaded has professional functions to make your video file look more creative. With the software this article will introduce, you can choose the best video stabilizer for you whether you want to install it on Windows/Mac/Android/iOS. Let's get started.
Part 1: The Best Video Stabilizer to Fix the Shaky Videos on Windows/Mac
Video creators always use video editor to create professional-looking videos, and even with a video stabilizer. That's because they want the right tool to achieve a high-quality video. With AnyRec Video Converter, everything is possible to do! With only a few clicks, you can stabilize the video in no time. This tool also offers reducing unwanted parts of your video, such as noise, upscale resolution, and even optimizes the brightness of your film.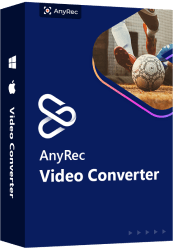 The Ultimate Video Stabilizer to Reduce the Shakiness:
Automatically fix shaky video and save it in better resolution.
Offer other editing tools such as video cropper, reverser, etc.
Provide a designed video stabilizer to reduce the shakiness, noise, etc.
Support 1000+ video and audio formats to import and export.
Please follow the detailed steps to use this video stabilizer to fix shaky videos:
Step 1Download this video stabilizer on your device. Once done, launch it and click the Toolbox menu on top of the pane. Among the options, choose the Video Enhancer option to start video stabilizing.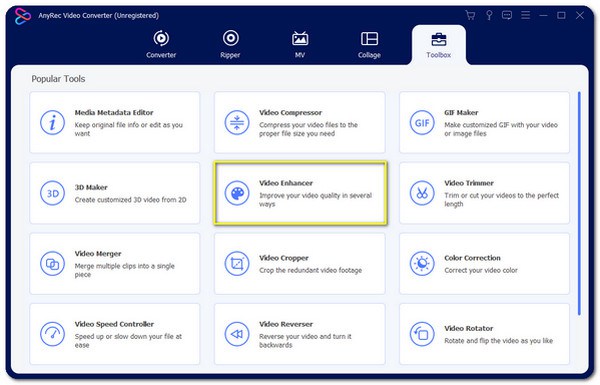 Step 2Click the + icon to choose the shaky video you want to stabilize. Once you have selected the desired file, check the Reduce Video Shaking option box to fix the video's shakiness. You can also check other options like Optimize Brightness and Contrast or Remove Video Noise. Check the Upscaling Resolution or choose the preferred quality in the Resolution option.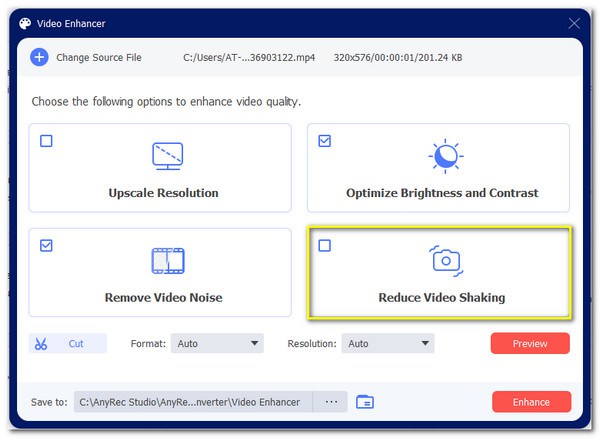 Step 3With the Preview button, you can see the outcome of the edited video before saving it. Browse the Save To option to choose the desired folder for the edited video. Once satisfied with everything, click the Enhance button to save the video on the selected folder.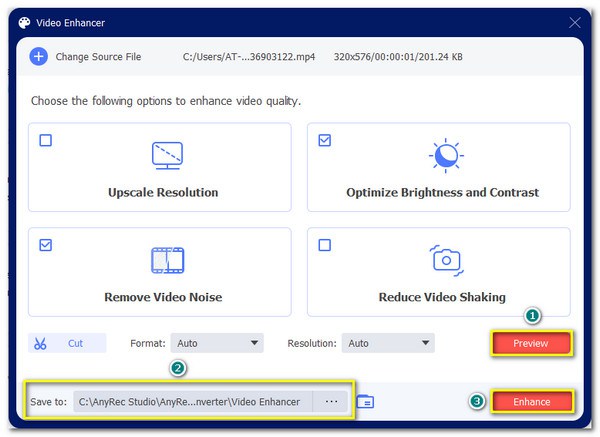 Part 2: Reviews of the Top 14 Video Stabilizers [Windows/Mac/Android/iPhone]
1. VideoProc (OS: Windows/Mac)
VideoProc is a multimedia tool that offers more than you expected. Its primary tools compromise a video stabilization function as well as converter and screen recorder. Moreover, this video editing software also saves the videos to 4K videos with the help of GPU acceleration.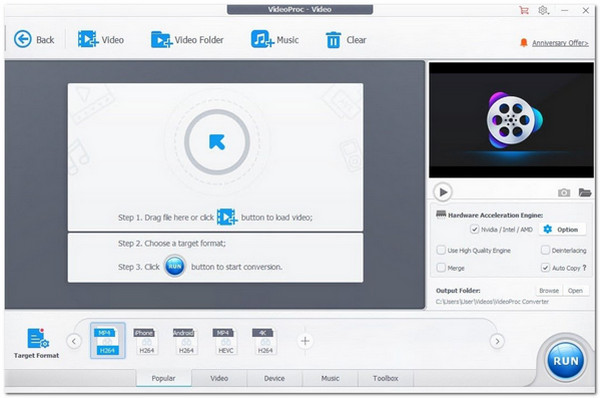 Pros
Straightforward interface.
Able to fix fisheye videos.
Cons
Only allows 5-minute maximum media file.
2. VideoStudio Ultimate (OS: Windows)
As a professional video editor, this software supports video stabilizing as one of its high-end features. Aside from this, it offers audio normalization, ducking, and various effects to add to your videos, such as picture-in-picture, transitions, and animated titles.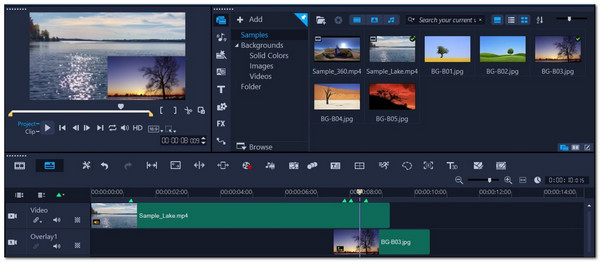 Pros
Support direct sharing to social media like YouTube.
Offers advanced tool and 2000+ filters.
Cons
Expensive for the initial purchase.
3. Final Cut Pro (OS: Mac)
As for Mac users, this software serves as a video stabilizer for your shaky videos. It fixes videos with professional features such as EasyExport, full DVD support, and ProRess Codecs. Moreover, this must-have software supports 4K and 8K, stabilizing the video's shakiness.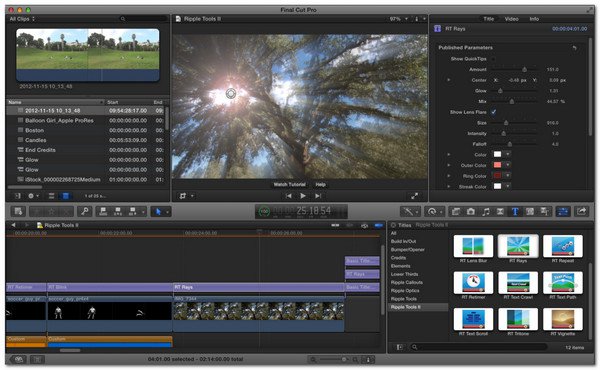 Pros
Ai-powered editing tools.
Cloud supported.
Cons
Too expensive compared to other programs.
4. DaVinci Resolve (OS: Windows/Mac)
Serves as a full-fledged video stabilizer, this program allows you to edit videos as much as you want. It has three modes for stabilizing shay videos with different results based on various algorithms in the software. You can enable its Camera Lock for good motion on your clip.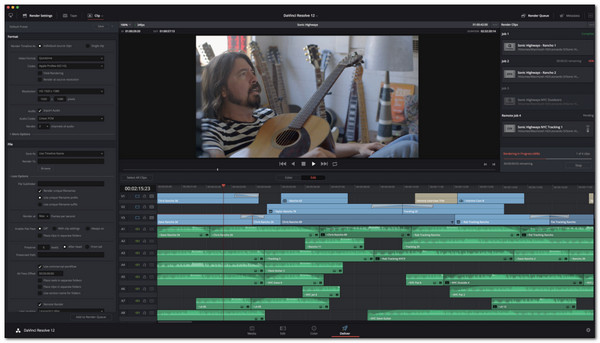 Pros
The free version includes most features.
Extensive range of functions such as color, sound, effects.
Cons
Require too many system resources.
5. VSDC (OS: Windows)
In terms of video stabilizers, VSDC is the best in the market for Windows users. Your video gets smooth and fixes its shakiness without losing quality with a single click. You have the option to make it smooth by managing the shakiness rate or removing the bumps from the clips by applying the Smooth zoom.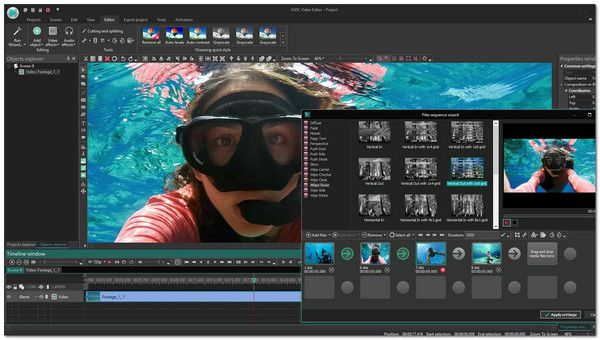 Pros
Support a range of file formats.
Excellent selection of transitions and effects.
Cons
Sometimes crashes during editing.
6. Catalyst Browse (OS: Windows/Mac)
Catalyst Browse uses metadata from your video to fix shaky videos. This video stabilizer has two modes: The Auto and Manual. Many users recommend choosing the Manual mode to have complete control over stabilizing your video—moreover, experience more of its functions such as color correction and essential editing tools.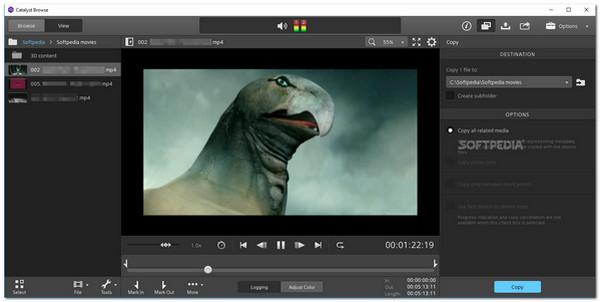 Pros
Support Transcode and Cloud upload.
Import clips from professional cameras like Canon.
Cons
Pricey in-app purchase.
7. AVS Video Editor (OS: Windows)
Another perfect software for both beginners and professional video creators is the AVS Video Editor. It has a video stabilizer that specifically fixes the shakiness of the clip. Moreover, this software supports popular file formats like MP4, AVI, etc., so you don't need to worry about converting your file.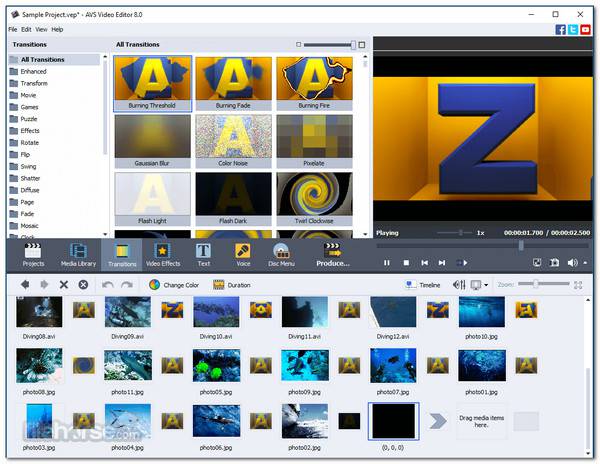 Pros
Features to use like rimming, joining, color enhancer.
Support H.264, H.265, and MPEG-4 codecs.
Cons
Video stabilizer is only accessible in Pro version.
8. Pinnacle Studio (OS: Windows)
As This software offers advanced editing tools to enhance videos such as the Green Screen effect, Audio Ducking feature, and a video stabilizer. Pinnacle Studio allows you to combine footage from up to 6 different cameras and balance the foreground and background as one film.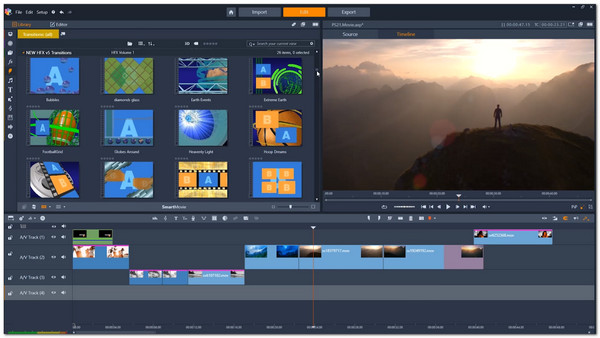 Pros
Advanced editing tools.
Workspace is customizable.
Cons
The pro version is also limited.
9. Windows Movie Maker (OS: Windows)
It offers essential video-editing tools and is easy to master interface. This movie maker also provides stabilizing options such as Anti Wobble Correction and Anti Shake to control the stabilization.
Pros
Free for Windows users.
Support direct sharing to social platforms.
Cons
Not for professional editing.
10. iMovie (OS: iOS/Mac)
You don't need to go far as this default video editor - iMovie is a good video stabilizer for Apple users. You can add subtitles on iMovie and edit your video to modify and enhance it with its advanced tools. Besides that, iMovie offers a special 13 video filters and other advanced features.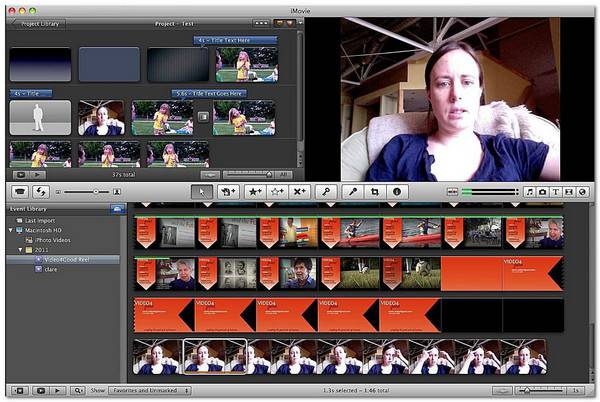 Pros
Support 4k video.
Free for all Apple users.
Cons
Not available for Windows.
11. VideoPad (OS: Windows/Mac/Android/iOS)
This software is best for stabilizing videos from any major social platform. Anyone can use this free video stabilizer as it has a user-friendly interface. It also packs helpful features such as filters, templates, visual effects, and many more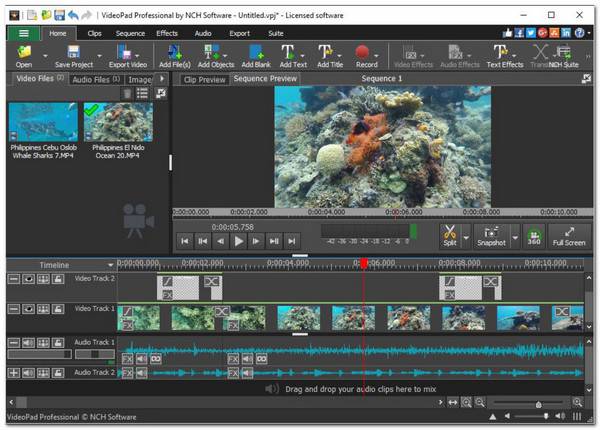 Pros
Support 360-degree video creation.
Support most of all file formats.
Cons
Overflowing advertisements.
12. VideoStabilizer (OS: Android)
VideoStabilizer is one of the best free video stabilizers for Android users. It lets users specify how much they want to stabilize their video and even preview the applied changes. Moreover, it has quality options ranging from Low to High quality.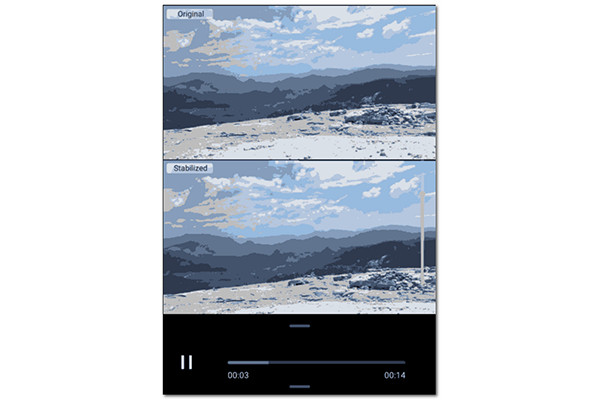 Pros
Works well with Google Photos files.
Clear and simple interface.
Cons
Add watermarks to edited video.
13. Deshake (OS: iOS)
This free software is the best stabilizer for video on iPhone. Deshake is a plugin for Virtual Dub and offers a massive range of video stabilizater tools. Conveniently, both beginners and professionals can use this tool. Download the app for a quick stabilizing of your video.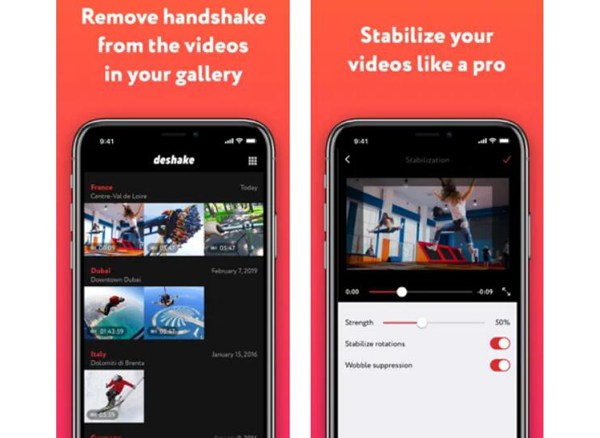 Pros
Good for bicycle video recording.
Stabilize horizintal/vertical panning, and zooming.
Cons
Require the installation of Video Hub app in advance.
14. Emulsio (OS: iOS)
Aside from fixing the shakiness of your video, enhance more with this video editing app. This video stabilizer is free and offers cinematic effects to make your video look professional. Emulsio gives its users the adjustment for stabilizing the video however they want and even provides a preview.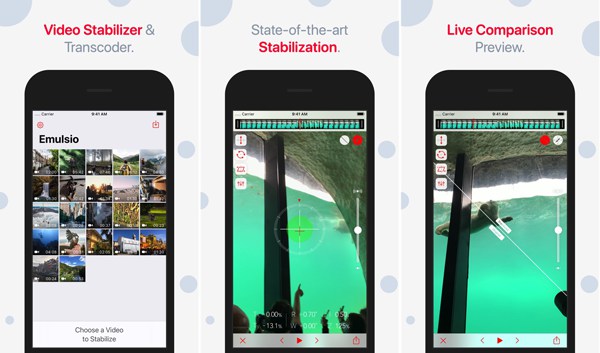 Pros
Fast speed for video processing.
Easy to navigate.
Cons
The free version only processes 30 seconds of the video.
Part 3: FAQs about Video Stabilizers to Reduce Shakiness of Videos
Does the iPhone camera have video stabilization?

Yes. It has video stabilization on front and rear-facing cameras to reduce the shakiness of capturing a video. Also, this feature enables you to have to capture video with a longer exposure time and still keeps your phone steady.

How does video stabilizer reduce the shakiness?

Video stabilization technology is to prevent visual quality loss through reducing shakiness of a video capturing device. Moreover, it also avoid the influence your device captures with the moving objects or intentional camera panning.

How to fix shaky videos with iMovie on Mac?

Just import a shaky video clip in iMovie and then drag it on the timeline. Click the Stabilization button above the viewer then check the Stabilize Shaky Video checkbox. The checkbox then will be replaced with an activity indicator to analyze the video clip. You can also drag Stabilize Video slider to adjust stabilization.
Conclusion
As you have learned about 15 different video stabilizers in this article, you don't need to trouble yourself trying out every app you can find on the internet. And the recommended AnyRec Video Converter is the best one to fix the shaky videos with its powerful video stabilizer tool. If you have more questions, please contact us now.
Related Articles