[2023 Updated] 6 Best Speed-Up Video Apps on Mac/Windows/Mobile
Sometimes, the video length is too long, and you want to save time watching. And sometimes, platforms limit the video length you want to upload. In these situations, you need a speed-up video app to help you shorten the video time. Actually, many apps could do that. But if you want to look for apps that ensure your video quality during the speed-changing time, this post will give you 6 speed-up video apps to choose from.
Part 1: Top 3 Speed-up Video Apps on Windows/Mac
1. AnyRec Video Converter
The first speed-up video app is AnyRec Video Converter. This software is a powerful video editing tool. You can do anything to your video including changing the speed. This software will promise you that there will be no lag or glitch flash after speeding up the video, which many other speed-up video apps will have these issues.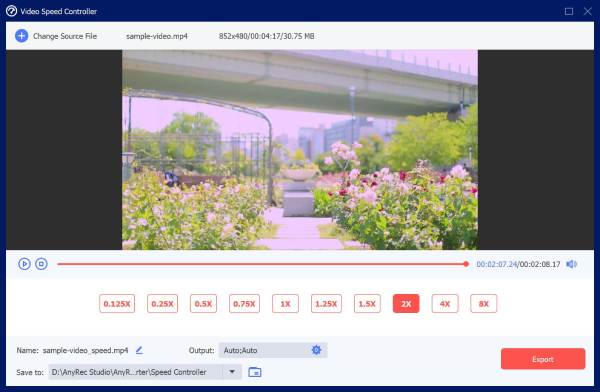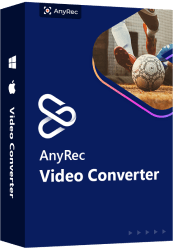 AnyRec Video Converter
Provide five speed controller options for you to choose from.
Have AI technology to ensure your video resolution will not decrease.
Edit the soundtrack if you do not like the pitch after changing the speed.
Output more than 1000+ formats to the speeding up videos to share.
Pros

Have audio editing to adjust your speed-changing video.
Provide many editing functions also.
Can be used on both Windows and Mac.
Use easily for the video editing beginner.
Cons

Can't handle DVD videos.
2. Windows 10 Photos App
Windows 10 comes with Microsoft Photos, a free picture viewer and editor that allows you to edit and improve photos while organizing and editing movies. It is also a speed-up video app. Microsoft Photos has a touch-friendly interface and delivers excellent image editing and additions. Besides the basics, you get to change the speed of your video comfortably, accessing the in-built features with lossless video quality.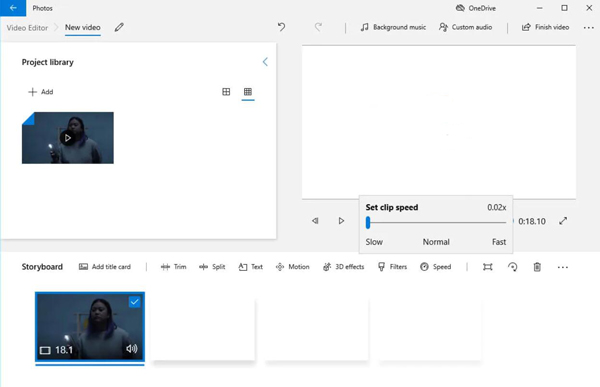 Pros

Provide video editing tools with soundtracks, texts, and transitions.
Allows for easy video speed adjustments.
Change video speed from 0.02X slower to 64X faster.
Cons

No before and after view.
Only the Windows system could use it.
3. VLC
VLC is a formidable media player with many hidden functions for video and audio file processing that you may not be aware of. It also can be a speed-up video app. Many of these are already addressed in our previous posts, such as converting video and audio formats, altering video resolution, adding audio to a video, cutting a video clip, etc.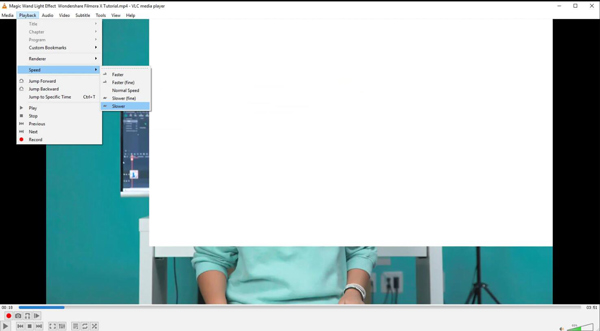 Pros

Decent video adjusting features.
It offers a good quality resolution.
Cons

Lacks high-end editing features.
The interface is old which may.
Part 2: Top 3 Apps on Android/iPhone to Speed Up Video
It is possible to speed up your video anywhere you go once your mobile phone is equipped with a workable speed-up video app. Take a look at the 3 best video apps gathered for you here to speed up your video on mobile phones.
1. Video Speed Changer
Editing videos can be time-consuming when the app is loaded with complicated features. But Video Speed Changer is a straightforward speed-up video app for iPhone. You can change the video speed within seconds with this app. It also comes with basic editing features that can help you create engaging videos for your social media in minutes.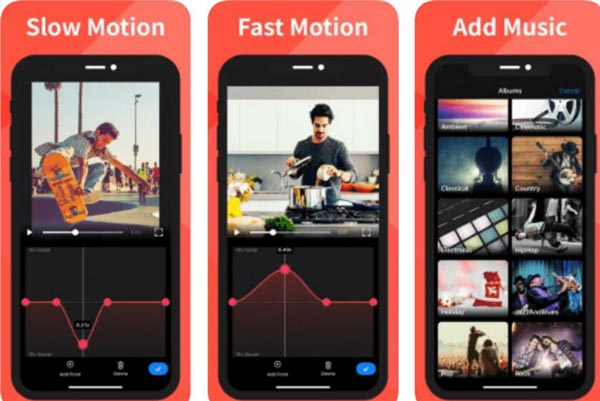 Pros

Adjust the video speed for the whole video or specific section you wish to highlight.
Free without any in-app purchases.
Cut and trim any part of the video to edit.
Cons

No advanced features such as adding music, transitions, etc.
Lack of quality after exporting video
App has many bugs now and then
2. iMovie
iMovie is one of the best speed-up video apps because not only is it easy to use, but it is optimized for iOS, and it comes with all basic editing features to help you create cinematic videos in minutes. You can increase and decrease the video speed on iMovie as per your needs without any issues. The best part is that it is completely free to use, and this app is robust enough to allow you to create longer videos for your YouTube channel.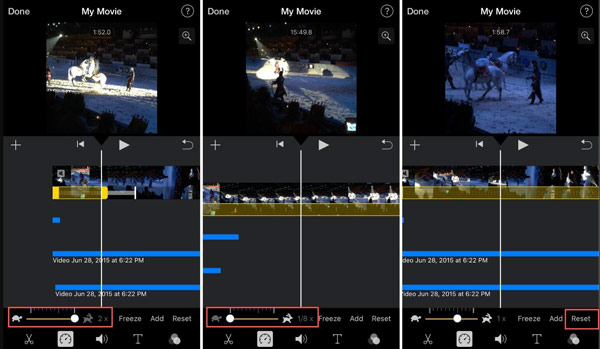 Pros

Free to access all the features.
Premade storyboard templates to help you get started with the editing.
Optimize the speed of the videos in different parts.
Cons

It's bulky for older iPhones and those with less RAM.
Cannot share videos on social media.
3. Flow Speed Control
Flow Speed Control is a speed-up video app that lets you shoot video and perfect it simultaneously with time remapping options. It also has a handy extension to edit videos directly from the Photos app, making it an easy app to speed up video on iPhone.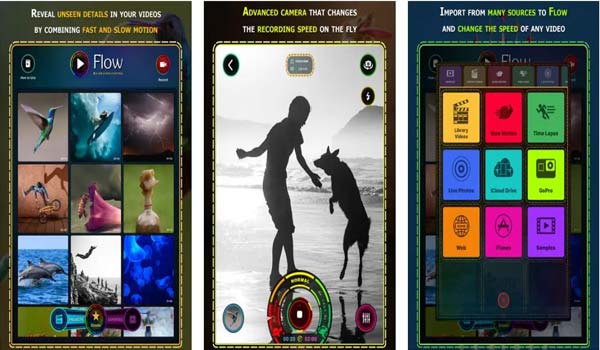 Pros

Create projects with one or multiple videos and customize each clip with a different setting.
A comprehensive suite of tools and features.
Exports the video in the highest quality.
Cons

The interface is complicated for any beginner to intermediate user.
Doesn't have the free version to test.
Absence of prompt support from their end.
Part 3: FAQs about Speeding Up Video App
What is the best speed when watching a movie?

Setting the best playback speed rate still depends on the movie you are watching. But if the movie is too slow and long, you can speed it up to 2x faster than the normal speed. But the pitch may sound weird, so you can choose the speed that the time suits you and the pitch is comfortable for you.

Does the speed-up video app lower video quality when changing the speed?

Yes. That's because you can't set the parameters of videos through iMovie However, you can also use AnyRec Video Converter to speed up your videos and keep the original quality as it supports adjusting the parameters.

Can I use TikTok as a speed-up video app?

Technically, yes, you can use TikTok to change video speed. But at first, the maximum speed provided by TikTok is only 3x speed. And the second is that the video will decrease the resolution and get some weird filter after you use TikTok to edit the video. So, for the best effect for your video, it would be better not to use TikTok to speed up your video.
Conclusion
After reading these 6 speed-up video apps, you can see there are actually many differences between them. If you are still confused about which one you should use, then you can download AnyRec Video Converter. This software could be the best choice for you. Not only is the video quality getting ensured, but also the editing tools of video and audio could give you the best final effect.
Related Articles