Top 9 Best ISO to VOB Free Converter Programs to Rip Your Favorite Movies
Backing up all your favorite movies from DVD disc and saving them digitally brings convenience when you want to watch them at home. Of course, to do this, you need the best ISO to VOB free converter program. VOB files will keep the original high quality and make them easier to play on your devices. To convert your DVD ISO files to VOB for smooth playback, you can find the best ISO to VOB free converter program in this post.
Part 1: The Best 10 ISO to VOB Free Converter Program on Windows/Mac
If you can't play your ISO movies on your Windows/Mac, ISO to VOB converter is necessary for you. Below, you will enable to know the best ones to save all your favorite movie collections digitally. Want to keep your VOB files with high quality? Get to learn the top 9 ISO to VOB converters here.
1. HandBrake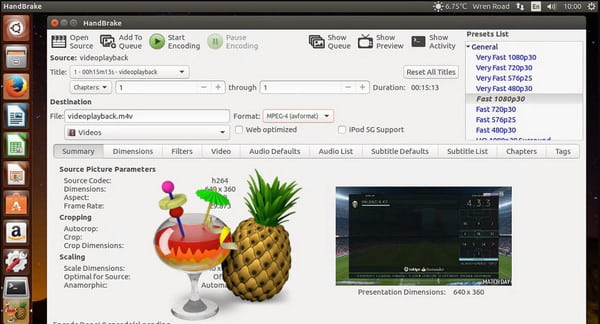 HandBrake is an ISO to VOB free converter program that supports video converting and ripping via DVD or Blu-ray disc to a digital file. Its presets make the ripping process more straightforward and help to convert to a format that is compatible with many devices. It also allows you to rip specific titles, chapters, and audio tracks from the source disc.
1. Support Blu-ray and multi-platform.
2. It has extensive editing features.
3. Video filtering, video previewing, and custom subtitles.
4. Enable to do batch conversions.
2. MakeMKV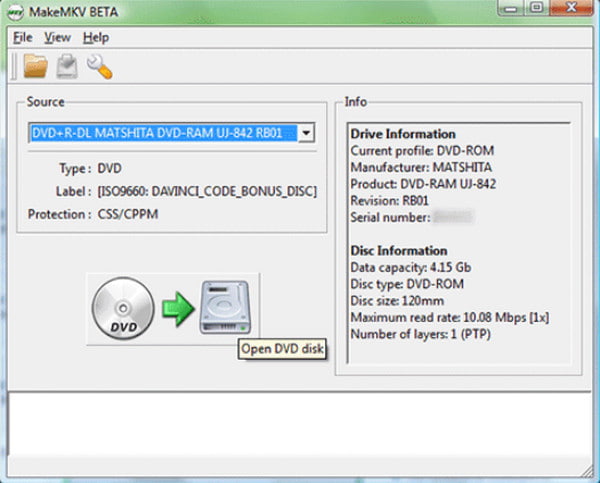 You might have come across this ISO to VOB free converter program from the past since it has some resemblance to DVD Decrypter. It can handle ripping DVDs and Blu-ray discs, with the process being precisely the same in each case. Ripping your favorite movie collections from DVDs with MakeMKV is more manageable than expected.
1.; It does not need a complicated configuration.
2. Cross-platform availability.
3. Extremely easy to navigate.
4. Fast DVD ripping process.
3. Freemake Video Converter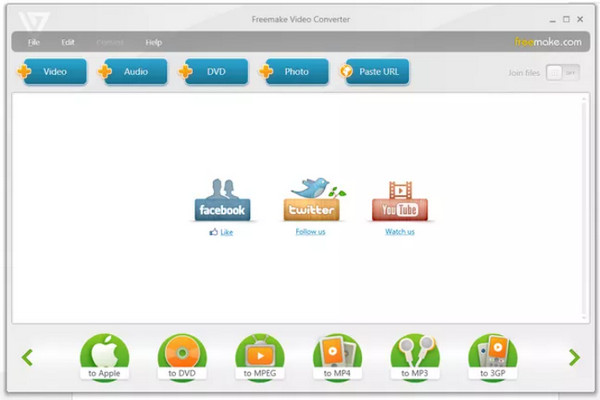 Freemake Video Converter is one of the best ISO to VOB free converter programs that can easily rip DVDs and convert them to any file format. It allows you to add subtitles, crop video length, and even create your DVD menu. Some of its output formats like MP4, ISO, and 3GP have specific presets that indicate compatibility with your other devices.
1. It has a free DVD burner program.
2. Outstanding selection of output formats.
3. It can burn and also generate discs.
4. Capable of tweaking DVD content.
4. WinX DVD Ripper Platinum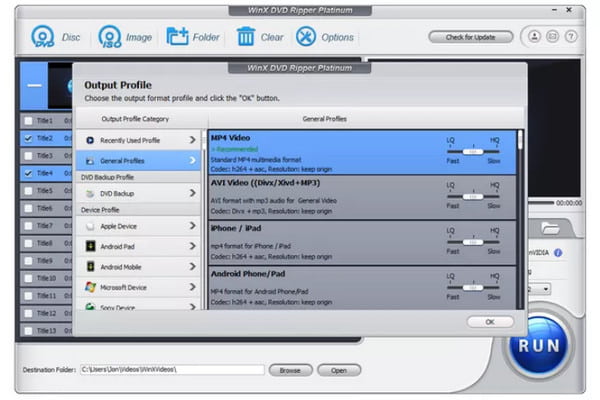 If you have a physical disc, this ISO to VOB free converter program is the best option to rip it. WinX DVD Ripper Platinum enables users to rip DVDs to various video file formats like AVI, WMV, MP4, and other device-compatible formats. You can do more with this powerful tool as it has advanced options like cropping video, changing video resolution, and adjusting the audio codec.
1. It offers more valuable options like excluding titles and adding subtitles.
2. Enable to merge files into one.
3. Super faster DVD ripping speed.
4. Provide ready-made conversion files.
5. DVD Decrypter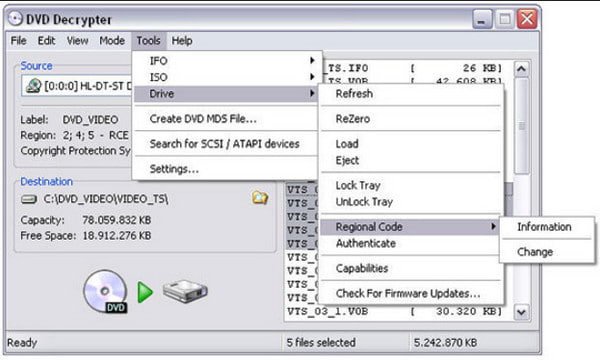 DVD Decrypter is an ISO to VOB free converter program capable of extracting a VOB or IFO file from ISO. The tool has many free features, such as splitting ripped ISO files and changing the read speed, and it even allows you to associate the tool with other file types like BIN, CDR, and IMG.
1. Provide excellent customization options.
2. Read the form and write to ISOs.
3. Split an ISO file into one of 17 sizes.
4. Enable to create, inspect, and alter files.
6. DVD Shrink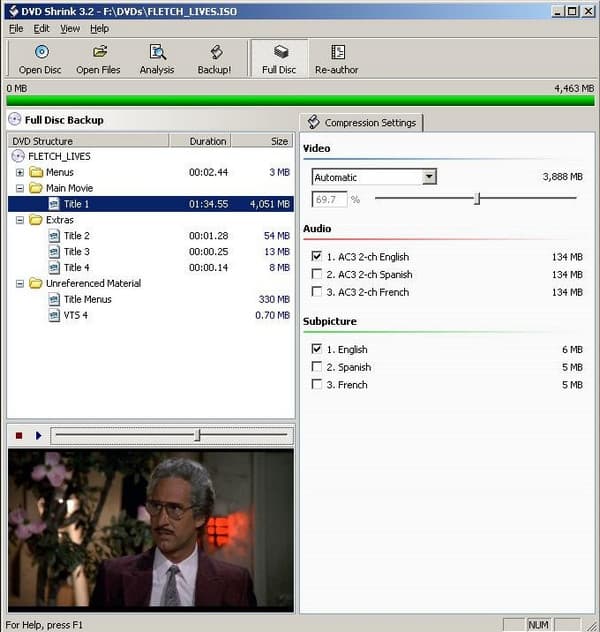 Another ISO to VOB free converter program which enables to load of DVD files from a disc, disc image, and a folder to rip them to a hard drive folder or an ISO file. Your DVDs will be automatically compressed to fit the standard 4.7GB disc, or you can customize the size.
1. Allow users to deselect unwanted audio and subtitle before ripping.
2. Excellent compression algorithm.
3. Fune-tune content to be burned.
4. Allow users to copy any DVD media.
7. DVDFab HD Decrypter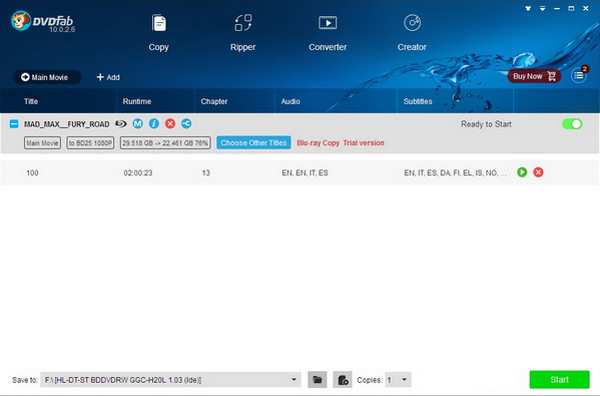 This tool is not free, but its ISO to VOB free converter program is. DVDFab HD Decrypter only offers a free version, which has limited features. The good thing is the ripping DVD function will remain free forever and even allows you to import files into another program if you want to work more editing.
1. Rip DVD and Blu-rays for free.
2. Export videos in their original format to a hard drive.
3. Convert non-H.265/4K videos.
4. Retain at most two channels regarding audios.
8. VideoSolo BD-DVD Ripper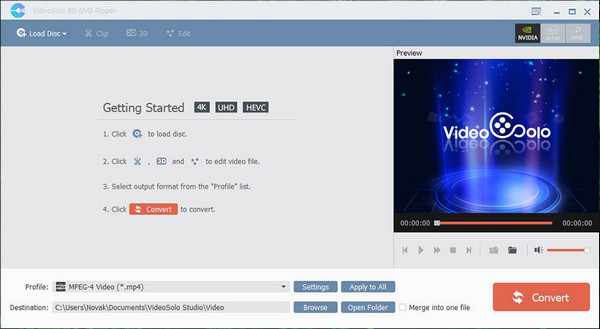 If you don't want to have several tools to rip DVDs effectively, you can use VideoSolo BD-DVD Ripper. This ISO to VOB converter program provides a tool to remove copyright protection without the need for a third-party program and challenging configuration.
1. Support multi-core CPUs and Nvidia CUDA for a faster ripping process.
2. It doesn't require more plugins.
3. Rip and convert DVD without losing quality.
4. Intel Quick Sync supported.
9. Leawo Blu-ray Ripper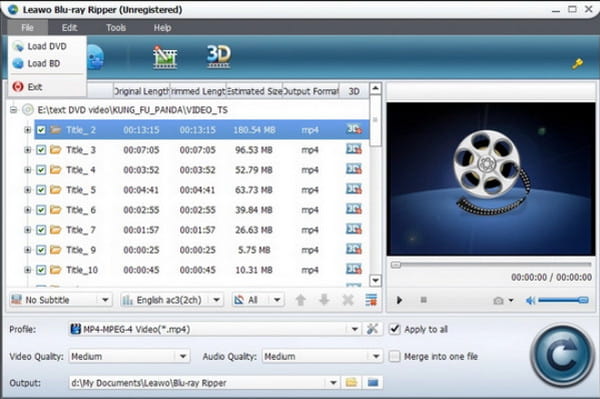 Leawo Blu-ray Ripper has competitive features among ISO to VOB free converter programs. It is easy to use and has a redeeming overall coding which is best for the outputs. The latest version of this DVD audio and video extractor supports 1180+ video and audio with 1:1 original quality and 6x higher speed.
1. Rip any type of Blu-ray and DVD movies.
2. It has essential features for ripping.
3. It doesn't have any learning curve.
4. Available enough outputs.
Beginner-friendly Video Converter for Windows and Mac
If you also want to convert popular video and audio formats, you can take a look at AnyRec Video Converter. With the batch conversion support, you can convert multiple video files with fast speed. Moreover, you can get a movie maker, split-screen maker, and basic video editing tools within thin the program. In short, it is your smart choice to convert and edit videos on Windows and Mac in one stop.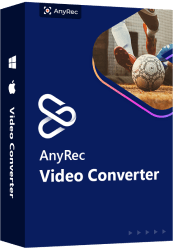 AnyRec Video Converter
Convert videos and audios to 1000+ formats with high quality.
An all-in-one solution offers to enhance, modify, and amplify video and audio files.
Support 1000+ formats like WAV, MP3, MP4, and MKV with a custom profile.
50x fast speed in video conversion, and editing video files
Part 2: FAQs about the Best ISO to VOB Free Converter Program
1. What makes the best ISO to VOB free converter program?

Aside from having a faster speed and high-quality result, an ISO to VOB free converter program should have the ability to sync audio, functions for customizing or editing a ripped movie, and, if possible, an affordable price to utilize unique features.

2. Does ripping a DVD affect its content quality?

Yes, when you rip a DVD, it will compress the content to fit the minimal requirement of an ISO to VOB free converter program. However, the changes are hardly noticeable, and some DVD rippers offer a function to disable the compression process.

3. How to play VOB videos on my Windows?

Unfortunately, the default Windows Media Player doesn't support playing VOB files, but you can download the corresponding codec on your computer to upgrade WMP. Otherwise, you need to use VOB player like VLC Media Player.
Conclusion
Those 9 ISO to VOB free converter programs are mostly free to use. Most of them make the ripping process more accessible, so you can relax and wait for the process to finish. What's more, if you also want to convert and edit video files, AnyRec Video Converter is your first choice. The batch conversion support and 50x faster speed can help you save a lot of time. Try the free trial version now.
More Related Articles