Find Out if PS4 Can Play DVDs and How to Play DVDs on PS4
Can PS4 play DVDs? Yes, your gaming consoles can play DVDs, so after you have finished playing, you can watch your favorite DVD with your loved ones on the big screen without having to buy a DVD player. So why limit your PlayStation 4 gaming console to only playing games when it can do so much more?
It's a fantastic idea to watch movies on the PS4, but first-timers may struggle when attempting to play a DVD or Blu-ray disc on the PS4, as a particular protocol must be followed. Don't worry! This page will show you how to turn your PS4 into a disc player and how to play DVDs on your PS4.
Part 1: Can PS4 Play DVDS [Region-locked and Region-free]
For instance, your DVD is a region 1 DVD and your PS4 is a region 2 gaming console, can you play DVDs on PS4? Yes, both DVDs and Blu-ray discs can be played. However, it is typical for many gamers to be unable to play some of their favorite DVDs on their PlayStation 4 home video game console. The most likely reason is that the region code on their DVDs is locked to preserve the copyright.
Even if you allowed the disc playback feature, if your DVDs are region-locked, PS4 will not be able to play them. The better approach to watching DVDs on PS4 or any other device is to use this DVD ripper to circumvent region code and rip the DVD to digital formats.
Part 2: Detailed Steps to Play Region-free DVDs on PS4
So, now that you know that your PlayStation 4 can play DVDs, the next question is how to view a DVD on your PlayStation 4. PS4 supports all DVD formats, including DVD-ROM, DVD-R/RW, and DVD+R/RW. However, it would help if you upgraded your PS4 to the newest system version to ensure that you can play your DVDs correctly. DVD playing on the PS4 is simple, and you can start by placing a DVD into the PS4's disc tray. In this sense, you've arrived at a simple PS4 DVD player.
Steps to Follow:
Step 1.Start your PlayStation 4 gaming console and log in if necessary. Please connect the WiFi or internet to your PS4. Then, insert the DVD into your PS4 to play DVDs on PS4.
Step 2.In most cases, the movie will begin playing automatically as soon as the disc is inserted. If the movie does not play, head to the Video Section in the XMB Menu and click the Play button with the X icon next to the title of the movie. The video will begin to play shortly.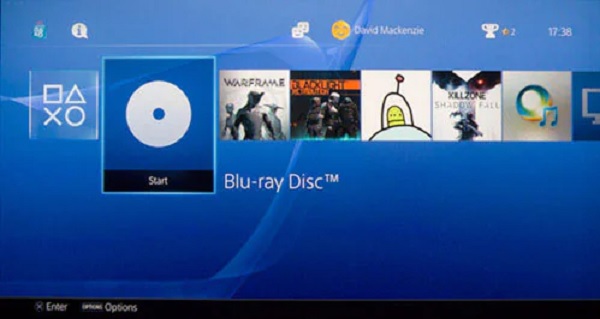 Part 3: The Best Way to Play Any DVDs on PS4/PS5 and More
Can PS4 play DVDs? The answer is yes. However, playing all types of DVDs on PS4 or PS5 gaming consoles is challenging due to the region limitation. For you to avoid this problem, the best option is to convert the disc to a that is compatible with PS4/PS5. If you want to convert files quickly without sacrificing quality, Video Converter is the best option. It supports over 1000+ file formats, including the preset for PS4 and PS5. With it, you won't have to worry about format compatibility difficulties. Convert your DVDs to PS4/PS5 format with Video Converter and enjoy playing DVDs on PS4 with lossless quality output.
Steps to Follow:
Step 1.First, you only need to download Video Converter on your device and click the Ripper button on the top of the screen to convert DVDs to other formats and play DVDs on PS4.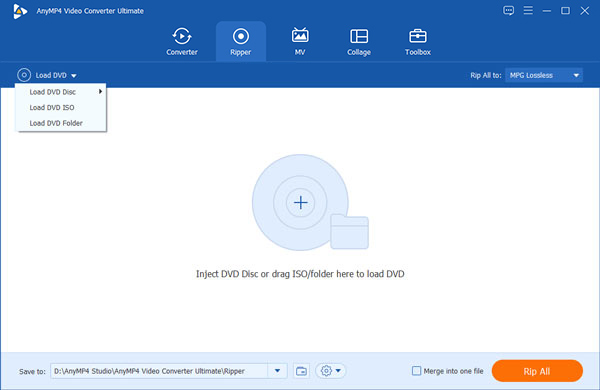 Step 2.Place the DVD in your computer's drive. If your computer lacks a DVD drive, just connect it to an external DVD drive. Then, click the Load Disc button to add a DVD. Alternatively, if you have a DVD folder or ISO files on your computer, you can add them without having to insert a DVD.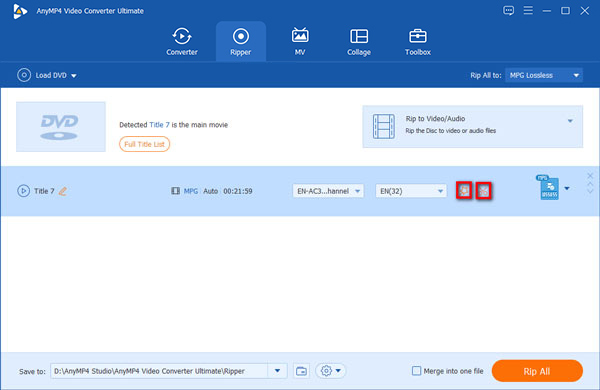 Step 3.After that, you can also edit and cut the DVD files. It's available for digital video formats except MPG lossless format. Moreover, you can enhance the video quality, add effects and filters, edit the subtitles, etc.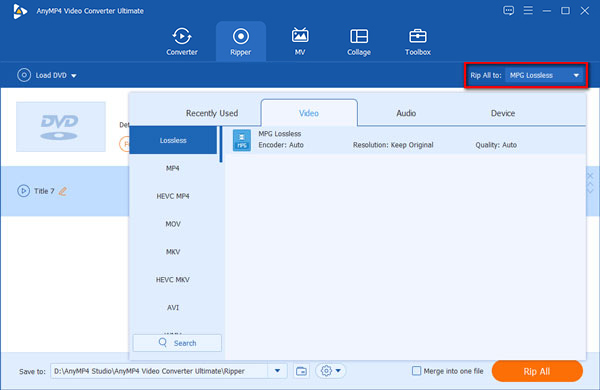 Step 4.Click the Rip All to button and choose the PS4 or PS5 video format in the Video list. Of course, you can directly choose the MP4 or MKV formats to export. Finally, simply click the Rip All button to begin converting DVDs and playing DVDs on PS4/PS5. Moreover, you can use PS4 to record gameplay and movies.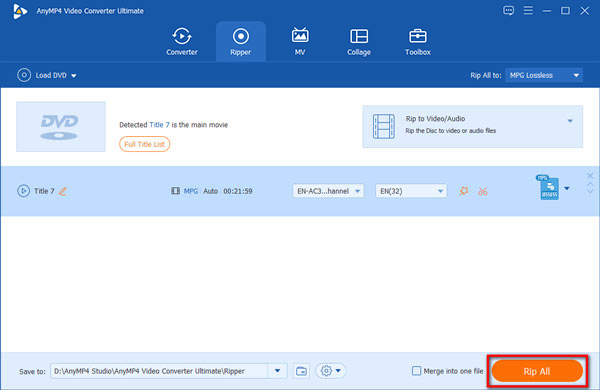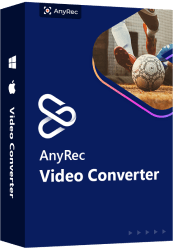 Best Features of the Most Recommended PS4/PS5 Converter:
Supports PS4 and PS5 video formats, including MKV, AVI, MP4.
Convert video and audio files to preset formats for PS4 quickly.
Customize video settings of quality, codec, resolution, and more.
Able to edit or trim your media files for PS4/PS5 before converting them.
Part 4: FAQs about Playing DVDS on PS4
1. Is PS4 region-locked?

No, the console itself is region-free. Even if your game is from a different country, you should be able to play it without difficulty. On the other hand, DVDs and Blu-ray discs are region-locked. As a result, if you play a disc from a different region, your PS4 may have issues such as freezing.

2. Why won't my PS4 play DVD discs?

Scratches, dust, recording quality, or device characteristics may prevent some discs from playing. DVDs, BDs, and other media may occasionally fail to play on your PS4TM system. This is primarily because of the differences in the production process or software encoding.

3. How do I play a DVD on my PS4 without using the internet?

The disc playback function on the PlayStation 4 can only be enabled by connecting the PS4 to the internet once. You can choose to rip DVDs to other digital formats through AnyRec Video Converter, and then play DVDs on PS4 without internet.
Conclusion
Can PS4 play DVDs? To sum up all the information above, yes! PS4 can play DVDs. However, if you do not want to have difficulty playing it, the best thing you should do is to have a DVD ripper. And there's no better DVD ripper than professional video converter. You can freely convert your DVD videos to PS4 video-supported formats. If you have some questions in mind, do not hesitate to contact us.
Related Article