How Long Does iPhone 14 Backup Take and How to Make it Faster
When you back up your iPhone, you may think it lasts forever, and you want to know how long iPhone backup takes. Many factors could affect the backup time, such as the time difference between iPhone 14 and iPhone 13. So, there is no accurate time that could be provided. This post will list these factors, and you can see which is the most effective for your backup process. What's more, an excellent method is introduced to you to make the backup process faster.
Part 1: Effective Factors to the Time of iPhone Backup
Generally, there is no accrued time for how long iPhone Backup takes. It could take around 20 minutes to two hours to completely back up an iPhone. When you use iCloud or iTunes to back up your iPhone, there is no difference. Many other factors will affect the time of backing the iPhone up. The time depends on the data size of your iPhone, the internet speed and stability, and the phone's model. And if you habitually back up your data regularly, the time will be much less. There are many factors influencing you to judge how long iPhone Backup takes.
1. Amount of Data
The amount of data plays the most important part in the backup time. As we all know, the larger the data is, the more time it will take. For this reason, it is highly recommended to keep backing up your data regularly. This practice will utilize less data for backup, and you will be able to get the job done quickly.
2. Wi-Fi Speed
Since all the backed-up data is stored on the cloud, internet speed plays a vital part in the backup time. You have to make sure of the speed and stability of the internet. Because when you back up the exact data size, the time will be less if your internet speed is fast. And if your internet speed is unstable, there will be many interruptions during the backing-up period. The backup slows even more if you use any network's internet instead of any cable net.
3. Phone Model
Your phone's model is another critical aspect of data backup. Because of the core and other technical aspects, the latest iPhone 14 has a faster data transfer rate than some older models. Every new model has better features and improved data transfer/backup efficiency. You must bear additional time during the backup process if you have an older model. And the new iOS version, like iOS 16, will also affect the time.
4. Data Type
The data type is another factor to consider before backing up your data. Media files such as videos, images, and songs generally take much longer than other data types. Applications, web data, and settings accept the least amount of time. The time will be extended if you have many media files to back up.
Part 2: Use AnyRec to Speed Up iPhone Backup
As we mentioned before, if you want to avoid wondering how long an iPhone backup takes, it is best to back it up regularly. And you can use AnyRec PhoneMover to do this task easily. This software provides two ways to connect your iPhone to the computer: a cable or scanning the QR code. And if you are using the lightning cable to back your iPhone up, the internet issue can be avoided. What's more, there is more space on your computer than on iCloud. So, you can back up more media files and large-size files, which would reduce each time you back up.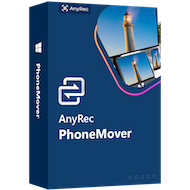 AnyRec PhoneMover
Back up iPhone files to PC entirely or selectively with fast speed.
Transfer iPhone photos, videos, music, contacts, and messages to PC.
Preview, delete, and organize all iPhone files.
Get a built-in HEIC converter and ringtone maker.
Whether you want to back up large-size file or do it regularly, these steps could help you save time.
Step 1Run AnyRec PhoneMover on Windows. You can use a USB wire to connect your phone to the computer or download MobieSync and scan the QR code to link. The USB way could avoid the churn of the network.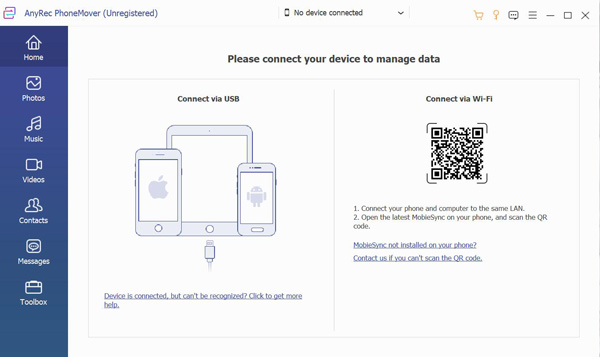 Step 2After you finish the connection, the information on your phone will be displayed. For example, click the Photo button on the left if you want to backup photos. Then all the pictures will be categorized to display for you. Of course, you can choose videos, music, contacts, and messages.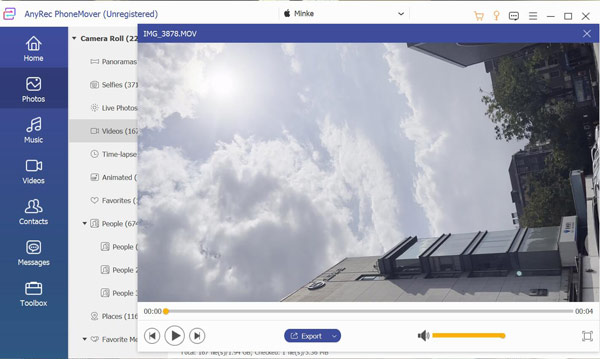 Step 3Now, you can preview your photo and choose which one you want to back up. Click the Backup button with a computer icon to transfer your photo from your iPhone to the computer.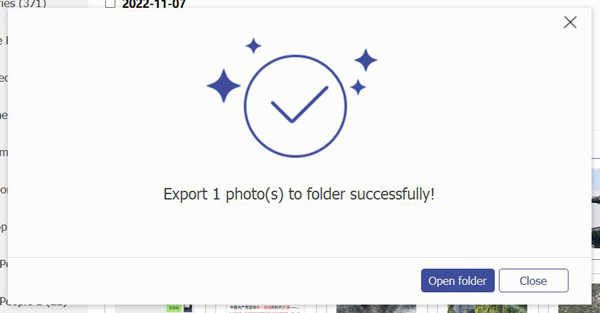 Part 3: FAQs about How Long Does iPhone Backup Take
Can I use my iPhone while it's backing up?

Yes, you can. But it would be helpful if you avoided editing any file on the device while the backup is in progress. Easy use will not affect the backup process.

How long it takes to restore iPhone 14?

It usually takes 15 – 30 minutes to restore an iPhone 14 using iTunes or iCloud. But if your file size is too large, you may need about one hour to restore your iPhone. The larger the data size, the longer it will take to complete iPhone backup.

Can I regularly back up files in iCloud?

Yes, you can. But you should be aware of low storage issues. If your iCloud storage is full, the backup may stop automatically. So, you can use AnyRec PhoneMover to back up large-size data and files to save iCloud storage.
Conclusion
After reading this post, you must know how long iPhone backup takes. You know the factors that affect the process, so you can deal with them to decrease your backup time. And AnyRec PhoneMover could solve many problems. When you use this software, you do not have to worry about network issues. And you can back up large-size and numerous files and data with fast.
Related Articles: