Is Honeycam the Best Video Chat App? Overall Review on Honeycam
If you want to share your common interest with people worldwide, an online video chat app is what you need, like Honeycam. The online video chat application lets you communicate with strangers through video chats anytime and anywhere. For this reason, you can make new friends from all over the world and learn about their cultures. What other things that Honeycam covers? Scroll down for a complete Honeycam review featuring its pros and cons, main features, and alternatives worthy of your time.
Honeycam Reviews: Introductions and Main Features
The Honeycam app includes video calling and translation, letting you communicate with them with no problem whenever you want. And as you meet new people, you might get rid of your social anxiety. Here are the main features you can find on Honeycam.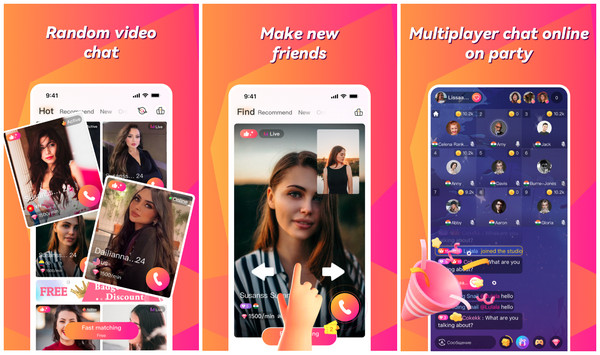 Video Chat. You will never get bored with Honeycam as you can chat and do video calls with millions of its users from all over the world. You can get random chats with stranger from other countries or base on your location without any limitations.
Real-Time Translation. Even if you're talking to your foreign friends, language will never be a problem since it auto-translates the video chat or messages you've sent. Although that's the case, you will only enjoy it limitless in the pro version.
Select a Friend from Another country. Aside from video calling, in the Honeycam app, you can select strangers to chat with from the country you like.
Sending Gifts. Honeycam provides a list of famous people who use the app; you can follow them and more as you like. You can also send gifts to your favorites as well as receive them.
Adding Effects and Filters. During the video call, you can apply beauty effects as well as funny filters to make the chat more entertaining.
Apart from those main features have said, similar to other apps, you can also come across disadvantages in Honeycam since it is not always a smooth experience. To know them, see the gathered advantages and drawbacks based on users' experience below.
Pros

Great for interacting with others.
Allow you to win tokens through games.
Keep your data secured.
Cons

App bots and notifications asking for money pop up.
The customer support needs to be fixed.
The location cannot be organized.
Full of blackmailers and scammers.
Part 2: The Best 3 Chat App Alternatives to Honeycam
Although the software works fun, you may need other apps as alternatives to provide what Honeycam doesn't have. Without any delay, get into the best 3 Honeycam app alternatives below, discussing their features, pros, and cons.
1. SuperLive
The first Honeycam alternative is the SuperLive, a popular social network that lets users share moments with others and make friends worldwide. While talking to your friends, you can broadcast it live; doing so will let you receive presents from others. And unlike Honeycam, this alternative lets you follow your favorite streamers and show your support by sending them gifts.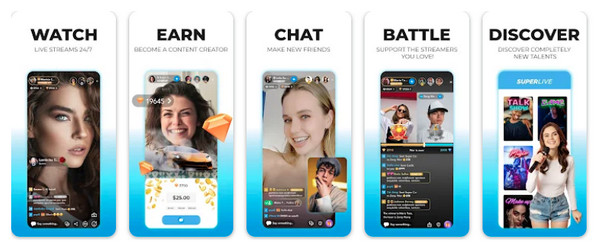 Features:
Capable of sending and receiving gifts from streamers.
Let you fight with your teammates; supports 4-player.
Allow Youtube to earn coins through diamonds.
Pros

Very easy to sign up.
100% safe without advertisements.
Totally free application.
Cons

Poor audio quality when using headphones.
Doesn't regularly update.
2. Who: Live Video Chat
The Who is a free voice and meeting application like Honeycam, mainly for meeting friends from various games. This application lets you create rooms and invite friends to join during the game. And once the game is finished, the video chat also ends. Apart from that, similar to Honeycam, you can start a video chat with strangers quickly, and if you suddenly feel bored in your convo, you are allowed to skip it. Use it to start a video chat with girl now.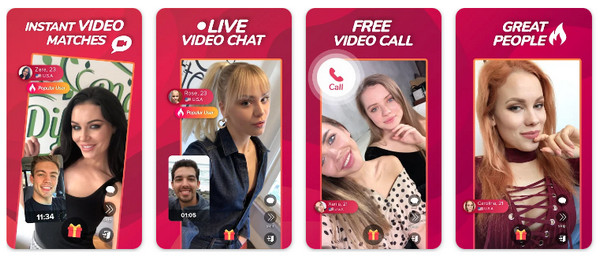 Features:
Give you 280 coins when starting.
Let you select which one to video chat or not.
Pros

Capable of sending gifts.
Matches you quickly with others.
Cons

Poor customer support.
Coins sometimes disappeared.
Need coins for almost everything.
Too many limitations in the free trial.
3. UpLive
Finally, the last Honeycam app alternative is the UpLive which offers a relaxing and entertaining chat with your friends. You can join such video and audio streams, send gifts, and interact with the host. Like the mentioned apps, you can start a live broadcast while showing your karaoke or dancing skills. Furthermore, this video chat with stranger app lets you create your own avatar, select features, outfit, style, etc.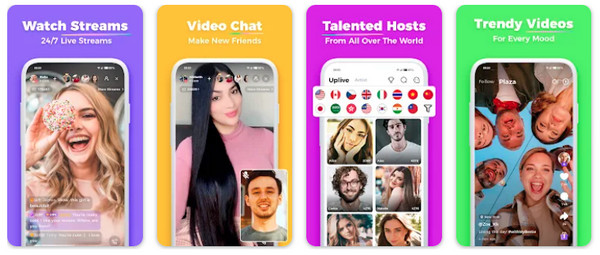 Features:
Can invite up to 9 friends to the party rooms.
Enables you to do and watch live streams 24/7.
Create an avatar that can mimic all expressions.
Pros

It is 100% safe to download.
Updates regularly to improve the experience.
Cons

It has a loading issue.
Needs help working with headphones.
Before ending this post, here's a bonus tip for you! Since Honeycam won't let users capture or record moments with beautiful people, let AnyRec Screen Recorder do the job! With it, every video chat and message you've done in the Honeycam app can be captured and recorded, as it supports recording any screen activities. Furthermore, they can make it extra special by adding annotations like lines, drawings, shapes, and more.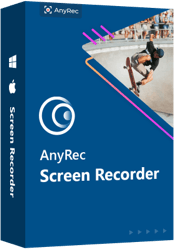 AnyRec Screen Recorder
Area Selection is supported, letting you choose a part, customize an area, or full screen.
Give you a Preview to make edits to the recorded video before saving it.
Customized hotkeys for quickly starting, stopping, etc., without closing the window.
Captured video chats can be exported to formats like MP4, MOV, GIF, etc.
Part 3: FAQs about Honeycam
Does Honeycam need an Internet connection to work?

Yes. Like any other video chat application, Honeycam won't allow you to send messages or calls without connecting to a wireless network.

What does the Honeycam app mainly do?

Honeycam is an online video application that supports multiplayer, meaning you can communicate with others face-to-face online anytime and play games with them.

Is Honeycam a free application for Android and iOS?

Yes. It does both free and pro versions. Using it for free will give you lots of limitations, like the auto-translation in languages, finding nearby people, and more.

Does Honeycam request users' personal information?

Yes. It does request your name, phone number, and financial info. Furthermore, they will also ask you to allow them to turn on your camera for video calls, microphone for delivering audio during calls, location to look for a friend, and library for sending photos to friends.

How much is the Honeycam app pro version?

In the Honeycam Pro version, you can enjoy full features starting at the price of $26 for a one-time payment.
Conclusion
How did you like the Honeycam review? Overall, it is a practical application if you are too bored since it lets you communicate with many people from other countries. Furthermore, consider trying the three alternatives discussed if you find the Honeycam app annoying because of its drawbacks. Hopefully, there's one that caught your eye. And to make it more fun, record it with AnyRec Screen Recorder to save those moments with your friends. Apart from those said features, visit its official page to explore more!
Related Articles