Best 6 Mac for Video Editing [What You Need to Consider Before Buying]
What is the best Mac for video editing, especially when you are a designer? If you are using Final Cut Pro or Adobe Premiere Pro to edit the video, or need to edit the high-quality HEVC files, the high-end devices should be the only choice, such as 16 GB of RAM for HD media, 6 GB or more for 4K and higher resolution workflows of RAM, and the DisplayHDR 400 for HDR workflows. Just learn more about the review of the best Mac for video editing and choose the desired one accordingly.
Part 1: Top 6 Best Mac for Video Editing: Pros and Cons
1. MacBook Pro 16-inch (M1 Pro, M1 Max)
The MacBook Pro 16-inch was released in October 2021 and was entitled the best laptop. This MacBook can process heavy video editing, especially if you need to edit seven streams of an 8K video without rendering. It is twice as powerful as the 2020 M1 MacBook Pro in the market.
Specifications:
◆ Processor: Apple M1 Pro or M1 Max.
◆ Memory: 16GB, 32GB, 64GB.
◆ Storage: 512GB, 1TB, 2TB, 4TB, 8TB.
◆ Touch ID.
Pros
Excellent battery life for up to 21 hours.
Best for 8K and 4K video editing.
Better selection of ports.
Cons
The device is heavier than the older model.
The price is too high.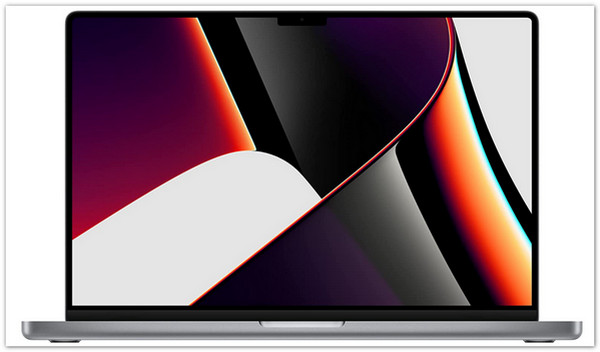 2. MacBook Air (M1, 2020)
If you are looking for a less expensive MacBook for video editing, this MacBook Air is for you. At the end of 2020, Apple upgraded this Mac, and now it comes with the same ARM-based Apple M1 chip you can find on the MacBook Pro 13-inch. The powerful features under its hood are undeniably tremendous as it efficiently processes editing 4K video in Final Cut Pro.
Specifications:
◆ CPU: Apple M1.
◆ Screen: 13.3-inch (Diagonally).
◆ Dimensions: 11.97 × 8.36 × 0.63 inches.
◆ Storage: 156GB- 2TB SSD.
Pros
Faster rendering and saving with SSD drive.
Extremely portable that makes video editing quicker.
Lower price with the best quality like latest versions.
Cons
Webcam is only at 720p.
Limited specs.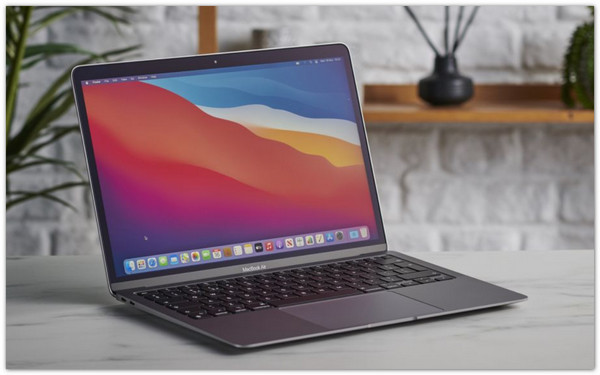 3. Apple iMac 27-inch (2020)
This Apple iMac is suitable for heavy video editors. It is a suitable Mac for heavy video editing as you can maximize RAM and storage or add up an AMD Radeon Pro 5700 XT with 16GB of GDDR6 memory graphics. It also enables you to improve the storage by increasing the specs.
Specifications:
◆ CPU: Up to 3.6Hz 10-core Intek Core i9 Processor.
◆ RAM: 8GB- 128GB.
◆ Screen: 27- inch (diagonal) Retina 5K display (5120 × 2880).
◆ Dimensions: 51.6 × 65.0 × 20.3 cm.
Pros
Configurable LED-backlit display is configurable.
Impressive 5K display.
Improved internals
Cons
Only two Thunderbolt ports are available.
Additional expense with SSD upgrades.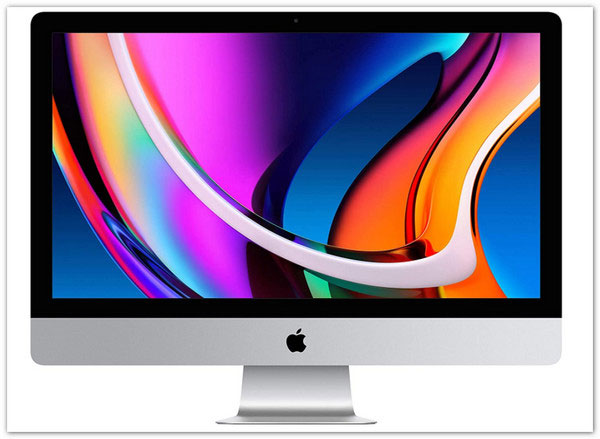 4. iMac (24-inch, 2021)
This iMac has a massive redesign in 2021, giving it a bold, thinner, and lighter look. The 24-inch iMac is the first desktop with Apple silicon which varies in colorful choices like orange, green, blue, pink, etc. You can find similar specs to the current MacBook Air and 13-MacBook Pro.
Specifications:
◆ System-on-a-chip: Apple M1 chip.
◆ CPU / GPU: 8-core / 8-core.
◆ Storage: 256GB- 2TB SSD.
◆ Dimensions: 54.7 × 46.1 × 14.7 cm.
Pros
Excellent screen display.
Thin as 11.5 mm screen size.
1080p HD Camera.
Cons
Lack ports.
Not powerful as 2021 MacBook Pro models.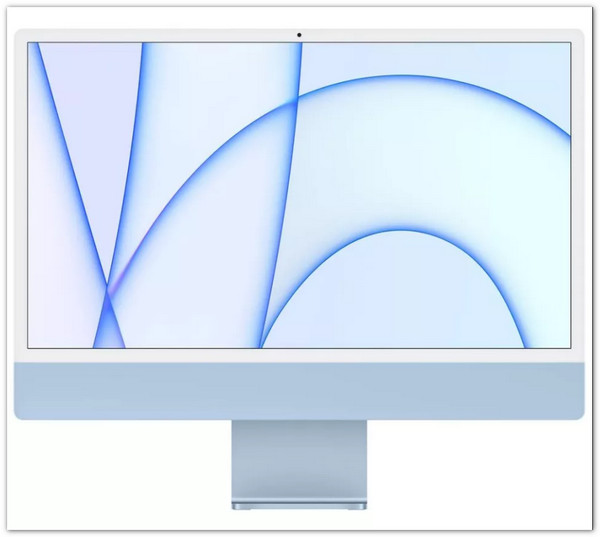 5. Apple Mac mini (M1, 2020)
Despite its smaller size, the new Apple Mac mini is capable of video editing. The best feature of the Mac mini is the Apple M1 chip with 8-core and 16-core Neural Engine. Moreover, it includes four expansion ports for either USB or Thunderbolt external storage. With its recent upgrade, you can do video editing without limit.
Specifications:
◆ CPU: Apple M1 chip with 8-core.
◆ Graphics: Integrated 8-core.
◆ RAM: 8GB - 64GB unified memory.
◆ Storage: 256GB - 2TB SSD.
Pros
Excellent performance.
The new M1 hardware has promising potential.
Support 2 displays simultaneously.
Cons
Limited internal storage.
Unable to use eGPUs.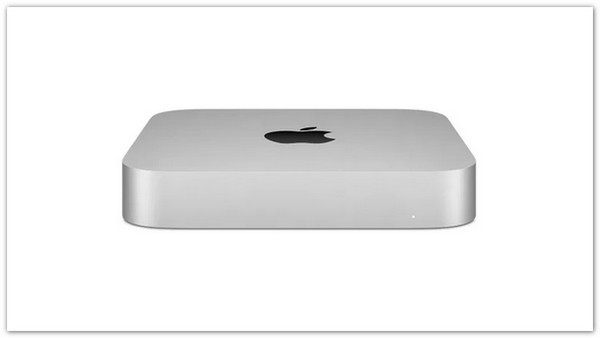 6. Apple iMac Pro
The most epic iMac for video editing is the 27-inch 5K Retina display. The Apple iMac Pro is a high-end Mac device with superior graphics. It allows you to store many 4K videos with 1TB to 4TB of SSD internal storage. What's more, the built-in screen boosts your performance as it shows a 5K resolution. You can always crop a screenshot on Mac with the optimal quality.
Specifications:
◆ Processor: 8-,10- or 8-core.
◆ Size: (h) 51.6cm × (w)65.0cm.
◆ Display: 27-inch 5K display.
◆ Turbo Boost: up to 4.5GHz.
Pros
Incredibly fast and powerful.
Silent performance.
Offer many ports for external devices.
Cons
Too expensive.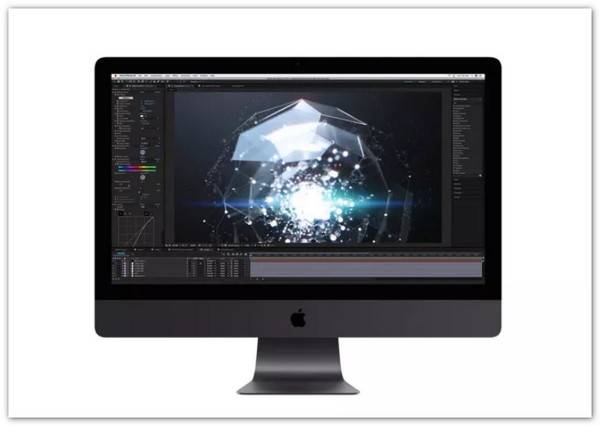 Part 2: The Best Software for Mac to Do Video Editing
Every filmmaker has the desire for Mac and its video editing features. But most potent MacBooks, especially the newly released ones, are not cheap to buy. Does it mean you can't professionally edit your video? No! Because AnyRec Video Converter got your back. The professional software you can download to an older Mac version but will indeed edit your video with quality. The features include editing tools to cut, trim, boost volume, and change the video encoder with only a few clicks. If you are still saving up to buy that MacBook Pro, you can use AnyRec Video Converter as your alternative.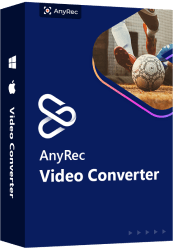 AnyRec Video Converter
Best alternative software for high-quality video editing on Mac.
Improve video quality by removing video noise, reducing video shakiness, etc.
Offer other functions such as collage maker, conversion, MV maker, and more.
Enable to edit videos to HD, UHD, 4K, 5K, and even 8K resolution.
How to use AnyRec Video Converter on Mac for video editing:
Step 1.Free download, install and launch the AnyRec Video Converter on your Mac. By clicking the Plus or Add Files button, you can import a source video file from your local folder.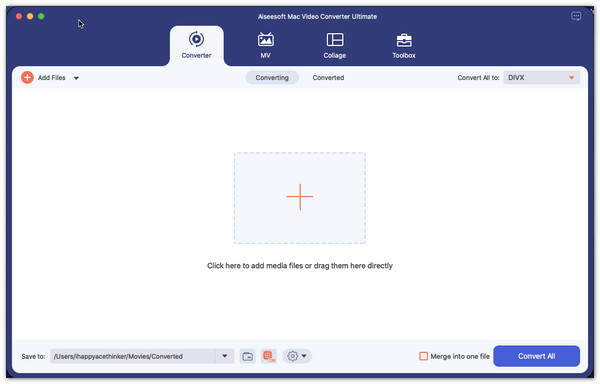 Step 2.Once the video file is uploaded, click the Edit button with the Magic Stick icon under the video file. Then, you can change the aspect ratio, apply filters, and adjust the volume in the pop-up window. Click the OK button to proceed after finishing the editing.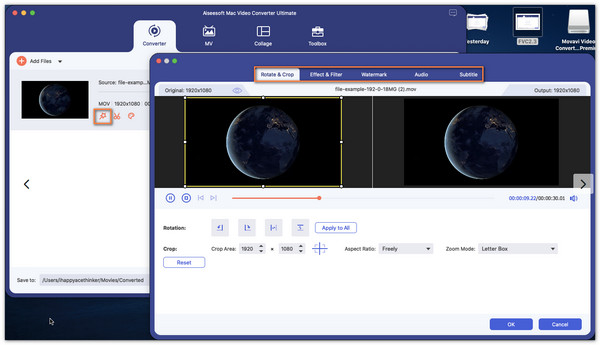 Step 3.Click the Cut button with the Scissors icon to trim the video file. There, you can split the video into several segments, and apply fade-in and out effects and other refined effects. Once you have done, click the Save button below and move on.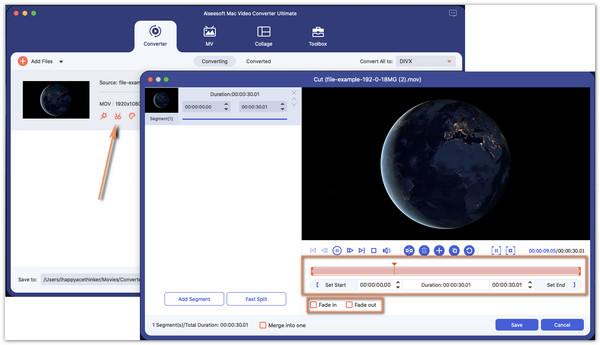 Step 4.You can upscale resolution, optimize brightness and contrast, remove video noise, and reduce video shaking by clicking the Enhance Video button with the Palette icon. Just click the square box to apply those effects. You can watch a short clip of the edited video on the Preview button. Once done, click the Save button.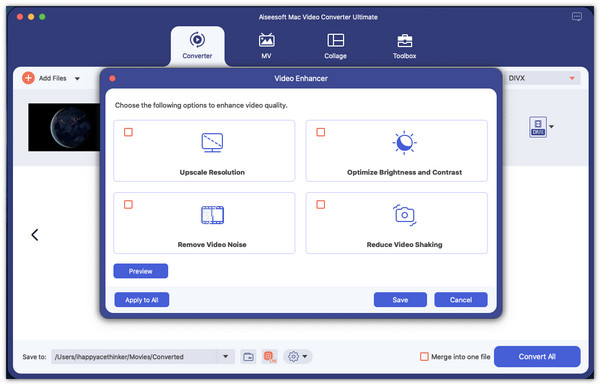 Step 5.Now, you can click the Save To dropdown list to choose a destination folder for your files. Then, click the Convert All button to start applying all effects. The destination folder will jump out once it finishes.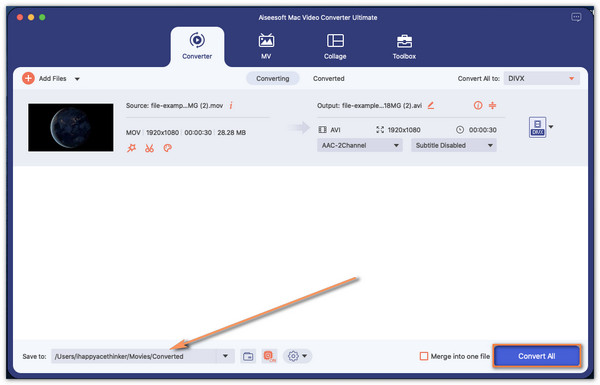 Part 3: FAQs about the Best Mac for Video Editing
What do I need on Mac for video editing?

If you are video editing offline, you'll need at least 4GB of RAM on your Mac since the activity requires more storage space. For heavier tasks, you will need 8GB to edit, such as 4K, or work with 3D and 360-degree video.

What should I consider when buying Mac for video editing?

For beginners, you can start with an excellent graphics card to utilize your RAM for high-quality visuals that you'll be rendered quickly. Then, check the best processor that will handle every detail of your video. And, of course, RAM is the element you need to break the performance.

Which is better for video editing, M1 or Intel?

M1 should be a better choice. Apple's latest M1 processor, it's beautifully slim and can be bought in seven different color options. Moreover, the large screen size, impressive picture quality and powerful specifications make it the perfect choice.
Conclusion
To conclude, you can buy the best Mac for effective video editing or making a slideshow for TikTok. When purchasing the best device, there might be many things to consider, but you can take your time. You can also consider using a downloadable tool like AnyRec Video Converter to edit your video on an older version of Mac. You can try its free trial by downloading it from the website.
More Related Articles