Get to Know the Top 7 Notable FLV to MP3 Converters on Windows/Mac
I have downloaded a musical FLV file and I want to extract the sound played! How can I only extract the sound in MP3 format from the grabbed file, in the same quality?
- From dBpoweramp Forum
Oftentimes, FLV videos are downloaded via online video streaming services since it is one of the most popular video formats on video internet sharing services. When you want to extract the audio from FLV files, the easiest way is to convert FLV to MP3 format, which is one of the most extensively used audio formats. In this way, you can play your favorite audio files on any devices. Luckily, with the help of this post, it will be pretty simple to convert FLV to MP3 if you only want the audio and do not want the movie without sacrificing quality. Keep reading and enjoy listening to your extracted audio!
Part 1: Detailed Steps to Convert FLV to MP3 Files on Windows/Mac
As mentioned above, there are some instances that you only want to listen to audio rather than watch the music video. With that, AnyRec Video Converter is the best tool that you must have to convert a FLV file to MP3. This app is one of the most trusted and safe video converters online. What's more interesting about this app is that it can adjust the settings to keep high audio quality after converting FLV to MP3. Kindly follow the given steps below and effortlessly listen to your extracted audio.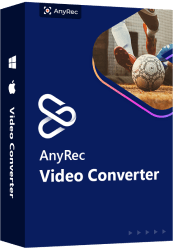 Distinctive Features of the Leading FLV to MP3 Converter:
Enables you to convert any file format to another, such as FLV to MP3.
Allows you to convert several audios without file size limitations!
Convert a batch of FLV videos to MP3 audio files quickly with 50X faster speed.
Keep high audio quality by changing the audio channels, sampling rate, and bitrate.
Steps to Follow:
Step 1.Run the AnyRec Video Converter on your Device
Start the AnyRec Video Converter after installing it on your device. Then, to begin adding your files, click the Add File button. You may also drag and drop your whole audio collection into the software.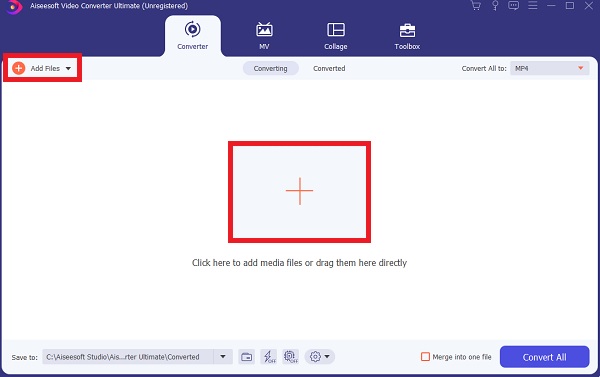 Step 2.Select MP3 Audio Format
After you have added the files, you can choose the desired MP3 format to extract audio from FLV files. Tick the Format icon on the right side of the program. Then choose the Audio option. Then, you will be presented with various audio formats from which you can select the MP3 format.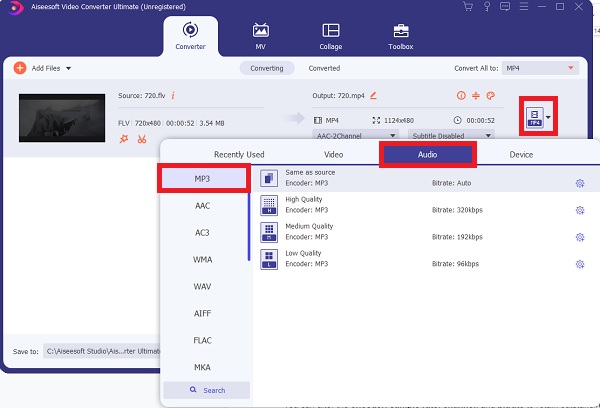 Step 3.Modify the Parameters
To personalize the profile and adjust the detailed settings, click the Gear icon on the right side of the program's screen. You can alter the encoder, sample rate, channel, and bitrate in the popping-up window. To retain outstanding audio quality, you'd better choose the 320 kbps bitrate.

Step 4.Convert your FLV files to MP3
Finally, with only a few clicks, you can convert your FLV files to MP3. Select a location for your file by clicking the Save To option. Then, to begin converting and exporting your files to your device, select the Convert All option.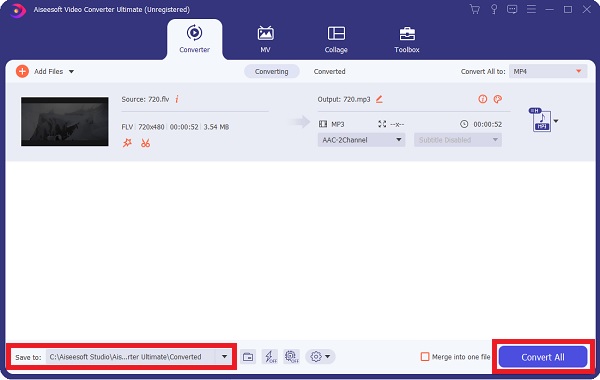 Part 2: The Best 6 Easy-to-use FLV to MP3 Converters Online
Top 1: Free Online File Converter
Free Online File Converter is a great option for converting FLV to MP3 for free. As the name implies, this online converter allows you to convert all types of files to multiple formats. It can convert between 10000+ distinct file kinds, including videos, music, images, documents, archives, presentations, ebooks, etc.
Pros
You may use this converter to upload a source file from your computer, the cloud or copy-paste a video URL and convert it to any standard format.
This free converter makes converting FLV to MP3 simple in three clicks.
Cons
The number and size of files are limited. You can only upload five files at a time, and each file must be under 300 MB in size.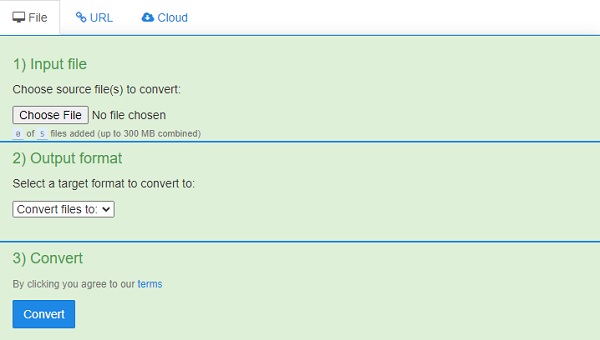 Top 2: Convertio
Convertio is another free online FLV to MP3 converter that we recommend. It supports FLV video uploads from your computer, Dropbox, Google Drive, and URL. It is more than simply an FLV to MP3 converter; it can also convert other video and audio files. It can also assist you with the conversion of photos, ebooks, and documents.
Pros
It is simple to convert, using only drag-and-drop and no sign-in.
The converted files are saved in the cache and can be retrieved the next day.
Cons
Its file size limit is only 100 mb.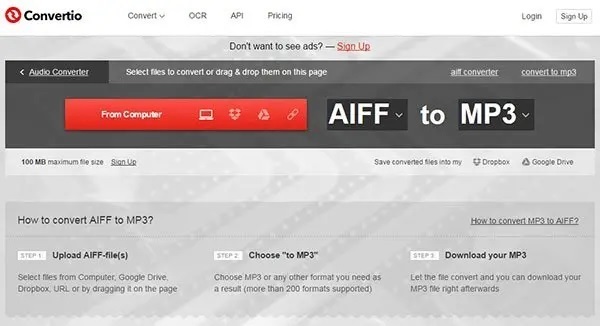 Top 3: ConvertFiles
ConvertFiles allows you to convert files up to 250 MB. It also allows you to enter the URL of any video on the internet, whether it is in your DropBox folders or on YouTube for all to see. Simply paste the address, and it will recognize the format; after that, you select MP3 as your destination, and you are done.
Pros
You can use it to save videos from the internet.
This online FLV to MP3 converter is completely free.
Cons
The disadvantage of it is that you have no control over the audio quality because the conversion is automatic.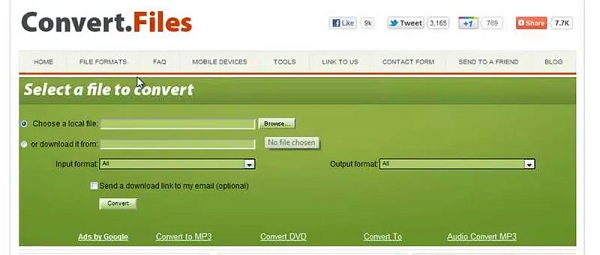 Top 4: Online-Convert
You can also consider using Online-convert to convert FLV files and other formats to MP3 or any format you like. This website allows you to convert videos, audio, and photos.
Pros
You have complete control over output options such as audio bitrate, sampling rate, audio channels, and audio trimming.
You may use this free FLV to MP3 online converter to download videos from any website and convert them using the video URL.
Cons
The file size restriction on Online-Convert.com is 100MB.
The number of files you can upload at one time is limited to 20.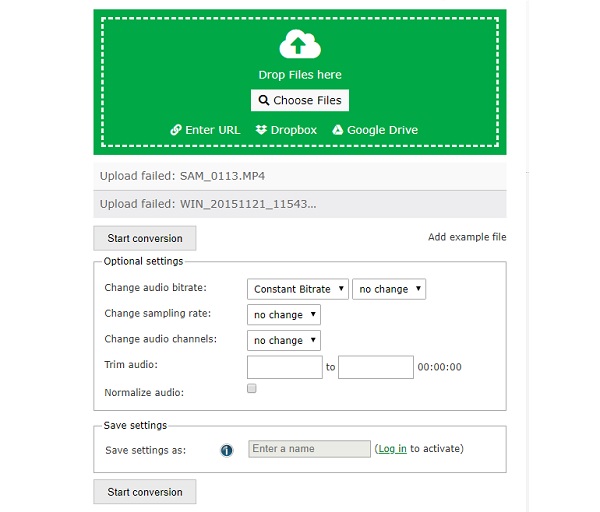 Top 5: Flvto.biz
One of the most famous online video audio converters is Flvto.biz FLV to MP3 converter. It can help you convert FLV to MP3 with simplicity. The best aspect is that you do not have to download FLV files from the internet. On the other hand, you can copy and paste the video address for FLV to MP3 conversion. It works with various popular websites, including YouTube, Vimeo, Dailymotion, Metacafe, Facebook, and others.
Pros
You can enter a video's URL, and it will convert it for you.
It supports many websites, up to 23, and the process is both quick and straightforward compared to other similar tools.
Cons
This page contains advertisements that may lead to dubious or dangerous websites.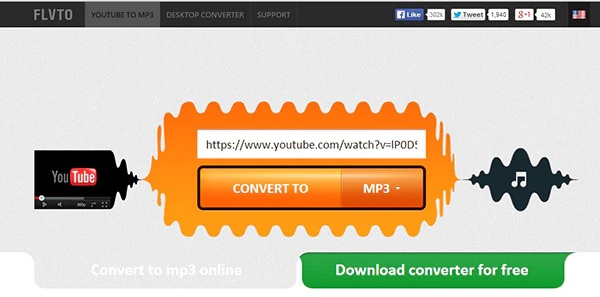 Top 6: Zamzar
Zamzar is a file format conversion online tool that can convert any file into various file formats, including FLV to MP3, RAR to MP4, etc. Simply go to the webpage, upload your file, select the format you would like to convert it to, input your email address, and click convert.
Pros
All files up to 100 MB in size are converted for free (registered users get more file size options)
Easy-to-use web solution that requires no installation and is completely self-explanatory.
Cons
The waiting period for free users is a little longer because you often need the converted files right away.
For free users, the converted files are only stored on Zamzar servers for one day, so if you forget to download it, you will have to start over because the link will no longer work.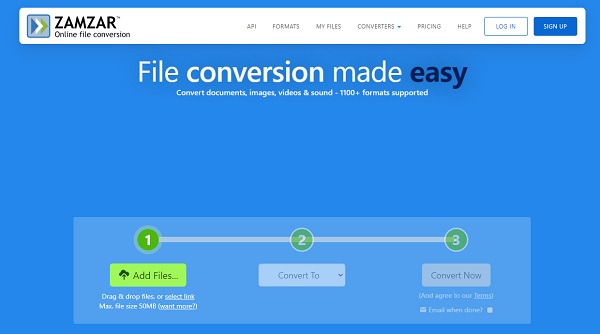 Part 3: FAQs about Transferring FLV to MP3 Files
1. Can I convert FLV to MP3 through VLC Media Player?

Absolutely yes. You can convert FLV to MP3 through VLC Media Player because this media player supports a wide range of video formats. Moreover, this can also work as a video and audio converter.

2. What player is capable of playing FLV files?

FLV video is a container file format that can be opened with Adobe Flash Player to provide digital video content. FLV files are also supported by VLC, Windows Media Player, Windows Media Classic, and other players.

3. Why should I convert FLV to MP3 format for listening to audio only?

An MP3 file format is an audio file that has been compressed to minimize the total file size. Moreover, MP3 can be played by almost all the media players and devices. Thus, MP3 must be the best choice to extract audio from FLV videos.
Conclusion
This article has primarily covered how to convert FLV to MP3 on Windows 11/10/8/7 and Mac. The top 7 most versatile FLV to MP3 converters are discussed to assist you with your video conversion. You can choose the highly-recommend professional AnyRec Video Converter among all the options because of multiple features and no limitation. Feel free to contact us if you have any questions.
Related Article