Understand1440p Images and Upscale Your Images to 1440p Resolution
Some people may see 1440p images but do not familiarize themselves with this image resolution. 1440p is a resolution standard for displaying images and is becoming increasingly popular among games, videos, and so on. Moreover, this post will tell you the difference between these resolutions. However, not all images are optimized for 1440p image resolution. Hence, this post will also guide you through upscaling your images to 1440p.
Part 1: What are 1440p Images
Compared to other image resolutions lower than 1440p, 1440p images offer a higher pixel density and a more detailed and sharper image. This makes it a popular choice for gamers, graphic designers, and video editors who demand a high-quality visual experience.
However, displaying 1440p images strain your computer's hardware, especially if you're trying to run demanding games or applications. You'll need a high-end graphics card and a fast processor to run 1440p content smoothly, and even then, you may need to adjust some graphics settings to maintain a smooth frame rate.
In terms of screen size, a 27-inch 1440p monitor is a good choice, offering a pixel density of around 122 pixels per inch (PPI). Larger screens will have a lower pixel density and may look less sharp, while smaller screens may be too to appreciate the increased resolution thoroughly resolution.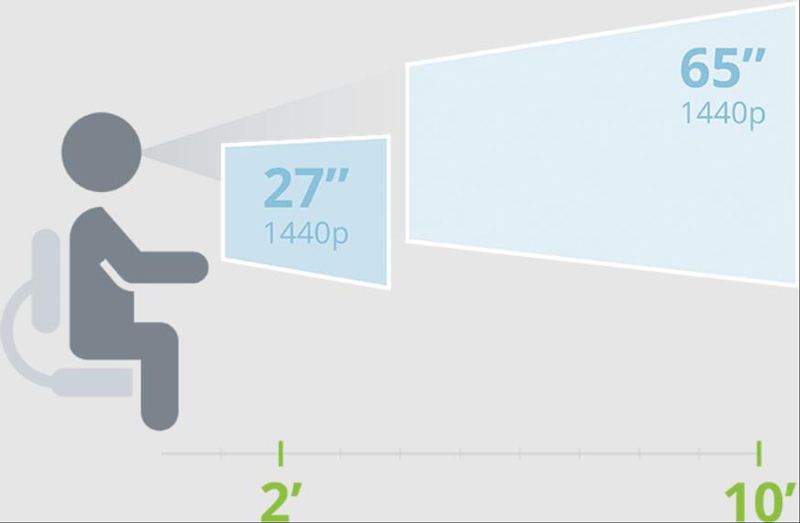 1440p image resolution provides four times the number of pixels, which results in much sharper and clearer images. And this higher resolution of 1440p displays can help reduce eye strain, making it a good choice for extended periods of use. But some older applications may need to scale better on 1440p displays, leading to minor or blurry text and graphics.
Part 2: Comparison with 1440p Images and Other Resolution
Many people may need clarification about the image resolution. There are many resolutions used on images like 720p, 1080p, 1440p, and 4K. Some people may hear about it, but some may need help figuring out the difference between them. This part will tell you the difference between these popular resolutions.
Regarding pixel count, 1440p offers 4 times the number of pixels compared to 720p and 2 times the number of pixels compared to 1080p. 4K resolution offers 4 times the number of pixels compared to 1440p.
About the aspect ratio, all four resolutions have a 16:9 aspect ratio, which is the standard aspect ratio for most displays.
When talking about visual quality, 4K offers the sharpest and clearest image, followed by 1440p, 1080p, and 720p. However, the detail that can be seen in resolution also depends on the display size and viewing distance.
| | | |
| --- | --- | --- |
| Resolution | Pixel Count | Aspect Ratio |
| 720p | 1280 × 720 | 16:9 |
| 1080p | 1920 × 1080 | 16:9 |
| 1440p | 2560 × 1440 | 16:9 |
| 4K | 3840 × 2160 | 16:9 |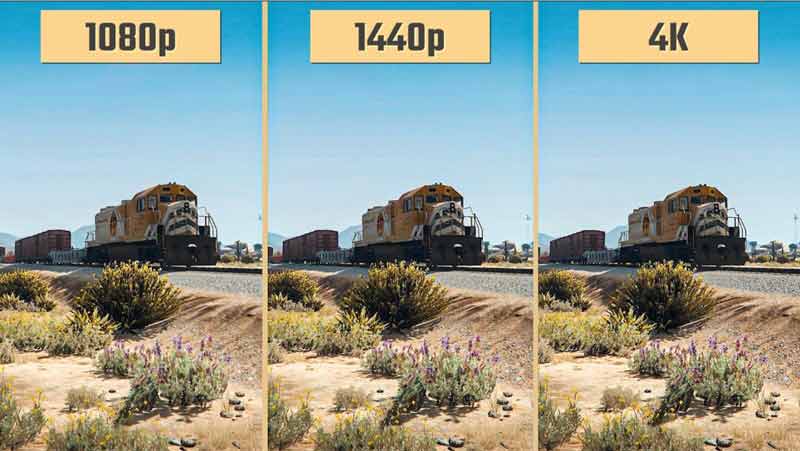 And if you want to upscale your images to 1440p without blurry, you need a professional tool. You can read the next part to learn more about it.
Part 3: How to Upscale Images to 1440p
The professional tool is AnyRec AI Image Upscaler. This is an online tool without downloading any software to make 1440p images. You can upscale any images to 1440p with this tool. And there are many options for you to upscale images. You can even upgrade the resolution to 4K for your images with the help of AnyRec.
Features:
Upscale images to a higher resolution without damaging images.
Support many image formats to upscale them to 1440p.
Have AI to enlarge and enhance images when upscaling to 1440p.
Protect your privacy by deleting photos from the servers.
Step 1.When you open the online image enlarger of AnyRec, you can click the Upload Photo button to upload your images. Or you can drag the images to the frame to start the process.

Step 2.You can use four magnifications to upscale your images. They are 2X, 4X, 6X, and 8X. And if you choose the 6X or 8X option while your images can't be upscaled to this high, there may be a recognition wrong.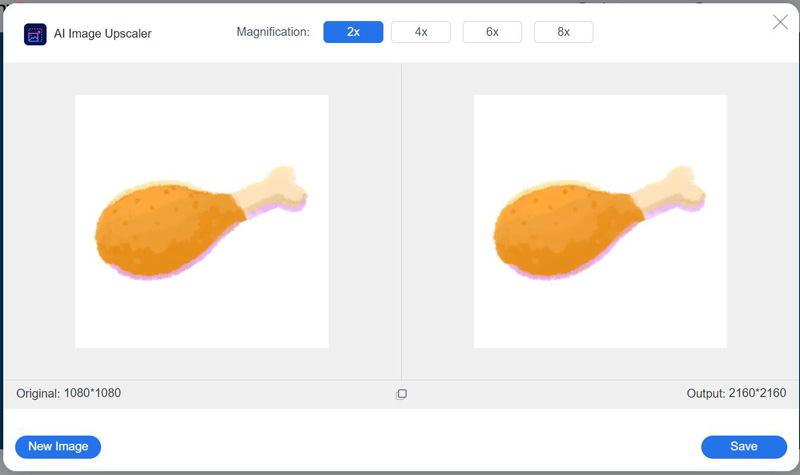 Step 3.After you choose the magnification, you can see that the correct image is the upscaled one. And if you move your mouse to the image, you can see the comparison. Then you need to click the Save button to get your 1440p images.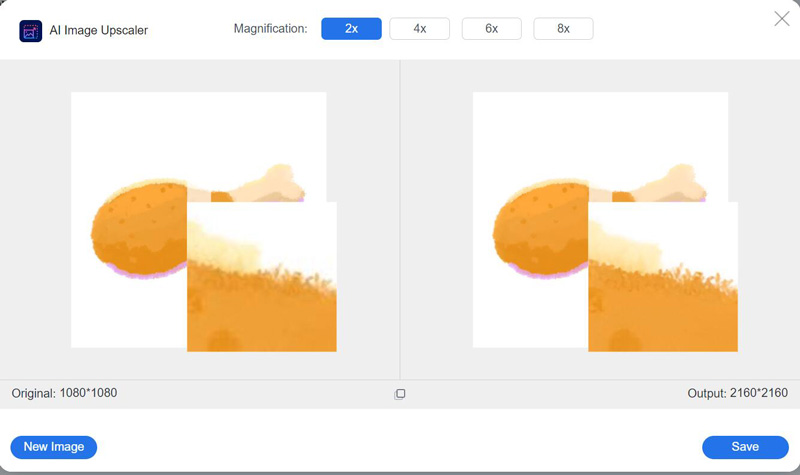 Part 4: FAQs about 1440p Images
Can I use a 1440p image on a 1080p display?

Yes. You can use a 1440p image on a 1080p display, but the image will be downscaled, and you will not be able to see the full resolution of the image.

What are the best hardware specifications for open 1440p images?

To open 1440p resolution images well, you need a display that supports it and a computer or other device with a graphics card that can handle the increased pixel count. A mid-range to high-end graphics card is recommended, with at least 8GB of RAM and a fast processor.

Is 1440p resolution good for photo editing?

Yes. 1440p image resolution is suitable for photo editing. The higher resolution provides more screen real estate and pixel density, making it easier to view and edit images in greater detail.
Related Articles