How to View Instagram Stories Anonymously and Stay Incognito
Instagram Stories enables users to share their everyday moments aside from those they share on their profile. Some people want to view Instagram stories anonymously. That's because Instagram stories can show the uploader who viewed their Stories. This troubles many people who want to view others' posts in secret because they do not know how to view Instagram Stories without following. Luckily! This post will give you four effective ways to do it.
Part 1: Can You View Instagram Stories Anonymously
Before proceeding to the 4 tested ways to view someone's Instagram Story without anyone knowing, let us first answer the question, "Can you view Instagram Anonymously?". Instagram strictly stands to its policy in terms of viewing Stories. The policy allows the uploader to see who viewed their Story. This also takes effect whether they don't follow each other on Instagram; if the uploader's profile is in its public state, the uploader can still see that you've viewed it.
Overall, as part of Instagram's policy on Story, they don't allow someone to maintain their anonymity when viewing someone's Story. Instagram allows Story uploaders to see their Story viewer's profile and name.
Part 2: 4 Ways to View Instagram Stories Anonymously
However, these 4 ways will only be effective if you are trying to view a Story from a public profile; in case it is in private, unfortunately, these ways will not work. So, you have first to follow them and perform these 4 ways. If you are excited to discover them, start exploring them now!
1. Create New Account
The first way to view Instagram Stories without being notified is by creating another account. In this way, you could hide your true identity and view someone's Story anonymously. However, we suggest using another VPN or a mobile data connection to create a new Instagram account. This prevents Instagram from noting it as your new page or profile.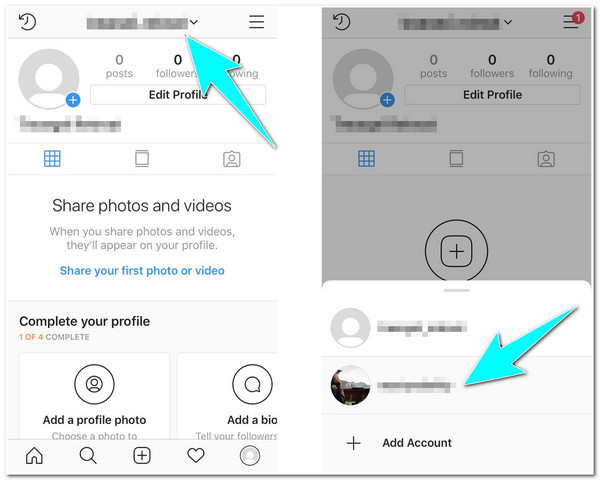 2. Switch To Airplane Mode
Another way to anonymously view Instagram Stories is by switching to Airplane mode. Switching to Airplane mode before tapping on various Stories prevents Instagram from marking you as someone who viewed the Story. As we all know, Instagram utilizes an internet connection that automatically preloads Stories besides other images, videos, and functionality. And when you enable your Airplane mode before viewing the Stories, it will cut off the internet connection, and then Instagram will not identify someone who viewed that story.
To do this, you need to access your phone's Airplane mode, turn it On, head to your Instagram and tap on the Story you want to view anonymously.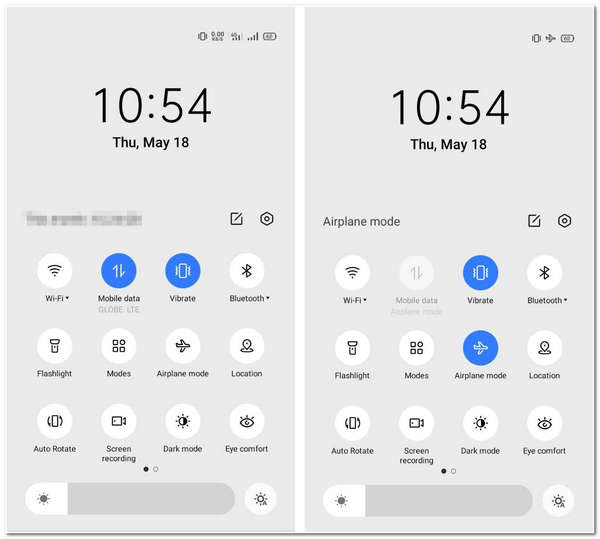 3. Slide And View From Adjacent Stories
The next option to show you how to view someone's Instagram Story anonymously is sliding others' Stories and viewing the target Story from adjacent. This will likely work because Instagram Stories allows you to scroll Stories from left to right and vice versa. The idea of this option is to sneak peek at your target Story by just swiping or scrolling other Stories before it without viewing or displaying the target Story. This will form two Stories displayed side-by-side on your screen, and Instagram will not include you on the list who viewed the Story. If you get interested in how to execute this option, here are the steps you must follow.
Step 1.Launch your Instagram on your phone. Then, choose a Story that is right before the Story that you wish to view anonymously. Tap on it and hold it immediately.
Step 2.Next, slide the Story you have selected slightly until you see the target Story that you want to view secretly.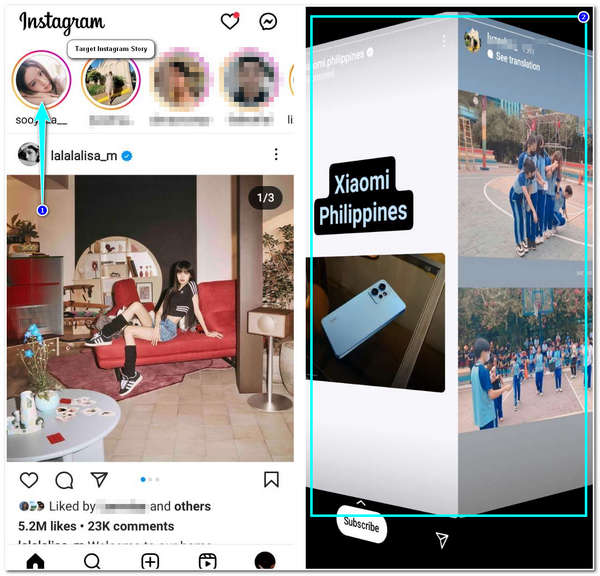 But, even though it works, you'll not be able to view all the Stories posted by the uploader, especially if they have many Stories posted.
4. Share the Link with Online Tools to See
The last way to view Instagram Stories anonymously is using third-party online tools capable of viewing Stories without letting Instagram identify you as a viewer. One of these online tools that you can use are Insta Stories Viewer, InstaNavigation, and StoriesIG. To use these tools, you can copy the user's link or type in its name, paste it on the online tool's search bar, and that's it! These tools can also help you convert Instagram videos to links to share them. You can now see this user's stories without being marked as a viewer of their Story. However, using these online tools, your information, such as IP Address, Cookies, and other Personal Browser Information, might be exposed to these tools' unknown organizations.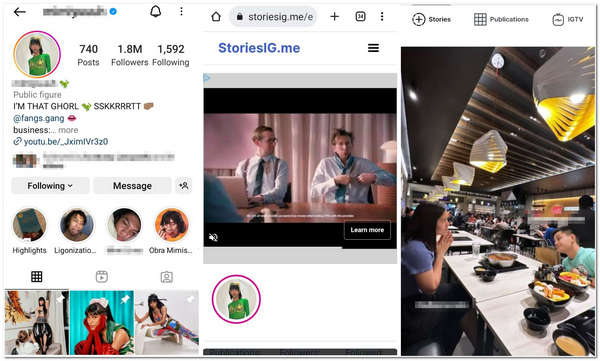 Part 3: How to Save Instagram Stories in Original Quality
That's it! Those are the 4 ways to view Instagram Stories without getting caught. Through them, you can now view various IG Stories without having marked or identified as a viewer. If you want to save Stories for a specific purpose, then the AnyRec Screen Recorder tool would be the best tool to help you! This tool is infused with a screen recorder feature capable of recording Windows, Mac, Android, and iPhone screens quickly. Moreover, this tool also records your screen without any embedded watermark, no time limit, and no lag.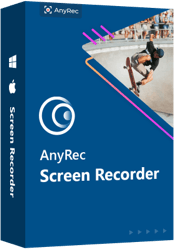 AnyRec Screen Recorder
Infused with a Phone Recorder feature that captures Android and iPhone screens.
Have Customizable Hotkeys to initiate the recording process via critical combinations.
Offer various formats to export your Story recordings, such as MP4, MOV, WMV, etc.
Support Output Tweaking options that let you modify frame rate, quality, codec, etc.
Step 1.After installing the AnyRec Screen Recorder, you can click the Phone Recorder button on the main interface.

Step 2.Next, select your phone model. If you choose Android, you can connect via either WI-FI or USB Connection. Otherwise, if you choose iOS, go to the screen mirror and tap AnyRec.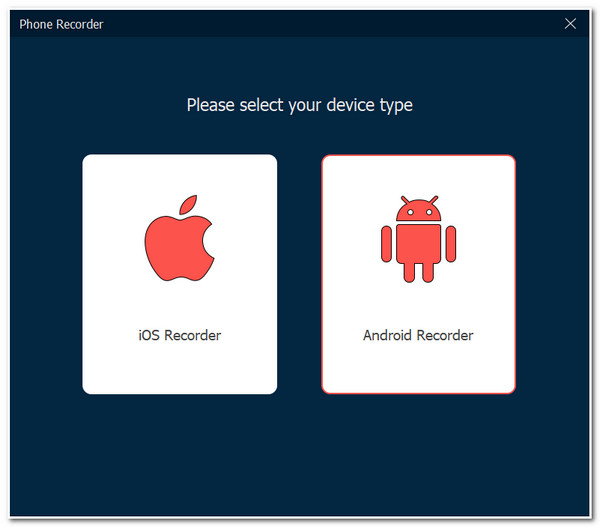 Step 3.Then, head to your Instagram app and access the Story you wish to record. Then, you can set the screen resolution to 4K. After that, tick the Record button.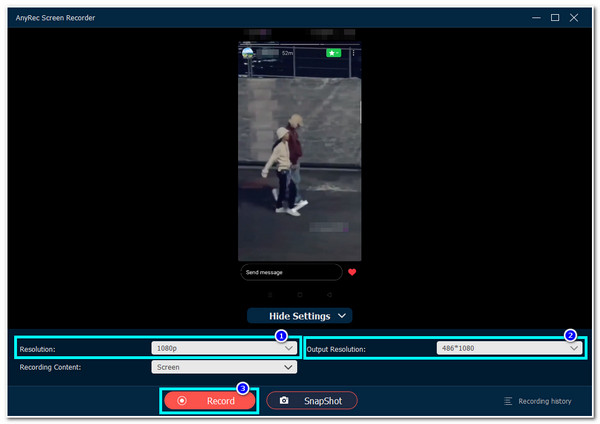 Step 4.Once done recording, click the Stop button. In the preview section, you can cut unwanted parts. If you are satisfied, click the Save button to save your work.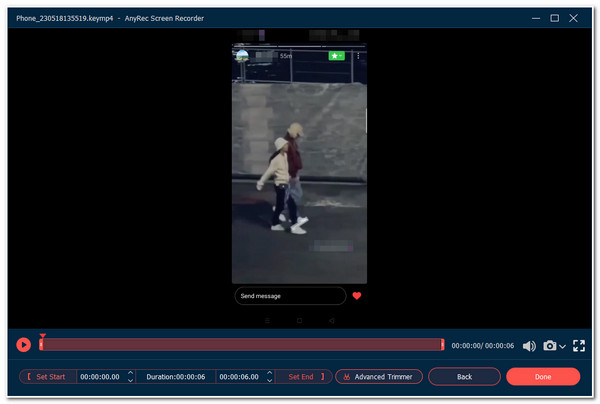 Part 4: FAQs about Instagram Stories
1. Can I access a private Instagram Stories account anonymously using the mentioned online tools?

No. Those mentioned online tools only work for public accounts. Before you can anonymously view their IG Stories through those tools, you need to send them a follow request and stand by for a moment until they accept it.

2. Is it possible to view Instagram Stories without an Instagram account?

Yes. You can use the mentioned online tools to view them. You must identify their Instagram username, type it in on the online tool's search bar, and search for it.

3. Does Online tools capable of downloading Instagram Stories?

Yes, they are! They support a built-in Downloading feature that lets you download Stories. You can also use them to download highlights and, videos & images posted by the user. However, some are risky to open, so you must be careful.
Conclusion
That's all. Those are the proven effective ways how to view Instagram Stories anonymously. Through them, you can avoid Instagram from tracking you as a viewer when you view someone's Instagram Story. However, you also need to note that those ways have limitations that will not let you achieve your desired anonymous Instagram Story viewing. On the other hand, if you wish to record on-screen Instagram Stories without compromising their original quality, then the AnyRec Screen Recorder tool is what you need to use! With its excellent screen recording capabilities and quality tweaking options, you can achieve the best recorded on-screen IG Story! Moreover, you can free download the program to explore more screen recording features on Instagram.
Related Articles: