Vidma Screen Recorder Review: Is It the Best Screen Recorder
Screen recording is valuable for cell phones in capturing screen activities. However, some old phone versions need apps like Vidma Screen Recorder to do it. But is it worth using? Vidma Screen Recorder provides a high-quality video allowing all Android users a smooth and steady recording. What's more? Keep reading to see a complete review of Vidma Screen Recorder, including some user reviews and a program that works well as a replacement.
Part 1: A Brief Introduction of Vidma Screen Recorder
Vidma Screen Recorder is a free recording application for Android devices, which is convenient for those who don't have a built-in recorder. Being a free converter doesn't back off this application in offering a no watermark on their videos. You can access all the shortcuts on its main screen too! Additionally, customizable settings are among the most remarkable features of the Vidma recorder, where you can change video and audio settings to get the desired quality.
What's more to expect with this Android screen recorder? Unlike other applications that take time, you can download this one for up to seconds. But you must ensure a stable internet connection for a smooth installation process. Additionally, recording both internal and external audio is supported in Vidma. This one is useful in recording your voice to speak while recording others' sounds simultaneously. Apart from those features, turning on a webcam and recording it is also possible. In that way, both your content and face will be recorded on the screen.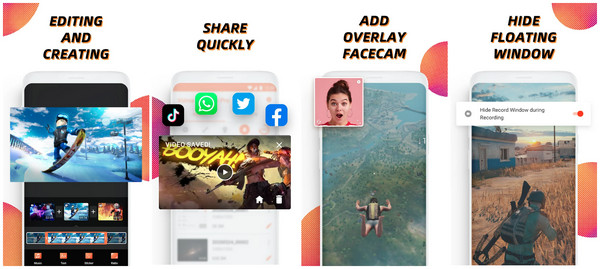 Another great thing about the Vidma recorder is that it has another version. For phones which have lesser speed and abilities, you can download and get the alternative named Vidma Lite — a version that matches the performance of an older Android version. You can also use it to screen record on iPhone 12 or older versions without heating the phone. Below are some of the main features provided by the app that might lead you to download the screen recorder.
Why Makes Vidma Stands Out?
A video recorder that is fully loaded with video editing tools.
Translated across more than 20 languages, providing users easy experience.
A floating window lets you take a screenshot, annotate, and set other settings during recording.
Sharing in various platforms once done editing is supported.
Part 2: Trusted Reviews of Vidma Screen Recorder
Although Vidma Screen Recorder contains features that are useful in recording, it still has disadvantages to offer. And here, we will look at its pros and cons based on their customers' feedback. Vidma recorder on Google Play has made 828K reviews with 4.6 overall ratings. Let's get into it!
Pros

For beginners, the customizable settings are the fan-favorite so far as they get to maintain their desired quality.
Cons

Some see advertisements long and take time to skip, which frustrates users. Also, you will be stuck watching ads again whenever you edit them incorrectly.
Furthermore, most experienced application crashes and several attempts to finally show the main screen. And when this happens, mobile phones will lag or have glitches on the screen.
Plus, after you recorded, it is annoying and shocking that your video doesn't even exist when trying to edit it.
Another thing about the Vidma recorder is that it has too many limited features that require you to go and buy premium to do lots of stuff. You must remove the watermark from the video if you are using the free version.
Part 3: The Best Alternative of Vidma Screen Recorder
After the Vidma Screen Recorder review, having more options is necessary if you dislike the tool's performance. Don't forget to add AnyRec Screen Recorder to your list of the best lightweight screen recording software today. It is an excellent program for recording activities on-screen, even on mobile, with its Phone Recorder option. In contrast with the Vidma recorder, you won't encounter any watermarks when the recorded video is exported. Also, AnyRec Screen Recorder offers much more editing and annotation tools to enjoy.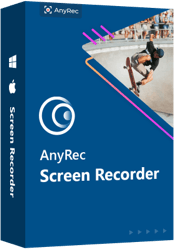 AnyRec Screen Recorder
Has a Phone Recorder that lets you screen mirror iPhone/Android into PC/Mac.
Recording area selections such as Full screen and Custom options are supported.
Adding real-time drawings during recording can be done during the recording.
Save or share the video/audio recording files and screenshots flexibly.
Step 1.After launching the AnyRec Screen Recorder, go to the Phone Recorder option on the main screen.

Step 2.Selecting whether you're using an iOS or Android device is needed as your device type. The following step will depend on your device.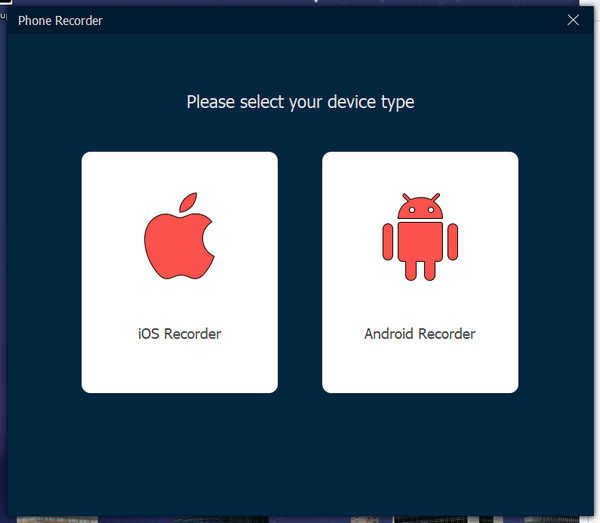 Step 3.Ensure your phone and computer are connected to the same iPhone network. Turn on the AirDrop, tap Screen Mirroring, and find AnyRec Screen Recorder.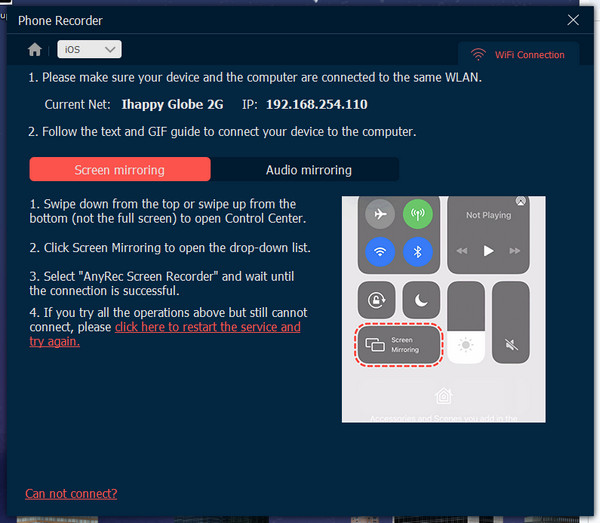 Step 4.Get Fonelab Mirror downloaded on your device for Android users. Then, tap Detect, or use the PIN or QR Code options as alternatives.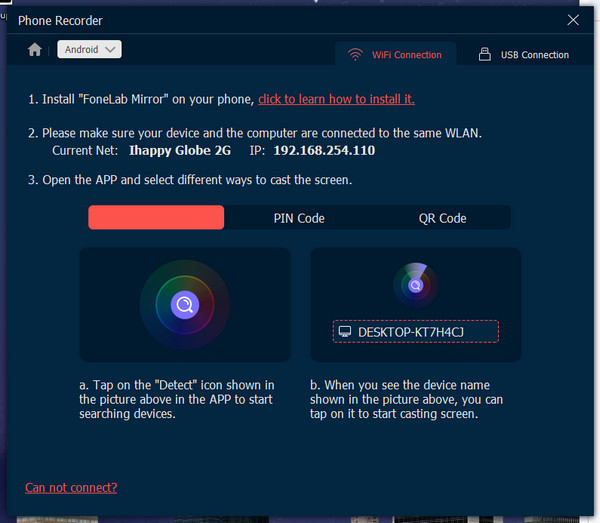 Part 4: FAQs about Vidma Screen Recorder
Can I add music with Vidma Screen Recorder?

Yes. Fortunately, Vidma supports adding your music to the recorded video once you edit it. You can then adjust the original volume to increase or decrease.

What OS of Android is supported by Vidma recorder?

Currently, the application can be downloaded on Android 5 and up systems. However, some features need to be fixed on the 10 below.

Does Vidma support adding texts?

Yes. Texts alongside stickers can be added in the video editing process after the recording screen, but those are limited in the application's free version.
Conclusion
This Vidma Screen Recorder review have helped decide whether the tool is good, but you can't tell without downloading and trying the application. If you do not like it, don't forget to get the AnyRec Screen Recorder. Besides being a PC recording tool, it can also record mobile screens with its Phone Recorder as a Vidma Screen Recorder alternative. Lots of features and powerful options will shock you once you try them. Don't miss them out!
Related Articles: