Top 15 Mini Spy Cameras You Can Hide on Plain Sight
Mini spy cameras are so small that you can barely notice or see them in a small room. While mini spy cameras do the same thing as home security cameras, the advantage is they are mostly hidden in naked eyes. If you want to use a spy camera on the clock, lightbulb, or other small things secretly, learn the best 15 Mini Spy Cameras in the following.
Part 1: The Best 15 Mini Spy Cameras for Different Usages
1. Fredi Mini Hidden Camera
It won as the best mini spy camera you can find in the market. Because of its size small as a cheese cracker, you can hide this device in any discrete place. The storage capacity is up to128GB via an optional microSD card.
Pros

Record constant loop.
Weigh only 81.6g.
Cons

Only 3-4 hours of battery life.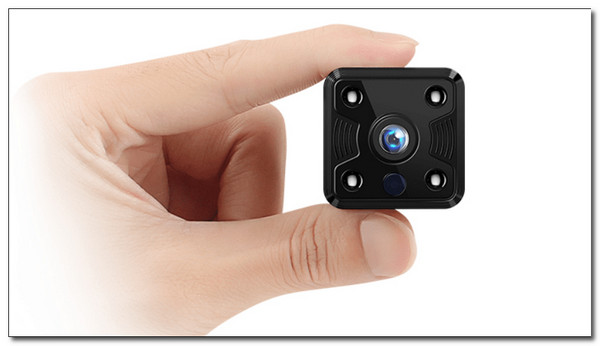 2. Arlo Essential Spotlight
You can place this home-security mini spy camera pretty much anywhere with its screw-in mount. According to the manufacturers, the battery life lasts up to six months. Arlo is a fantastic mini spy camera that is well-featured with motion detection.
Pros

Storage is cloud-based via Arlo SmatHub.
Record Full HD.
Cons

Non-removable battery.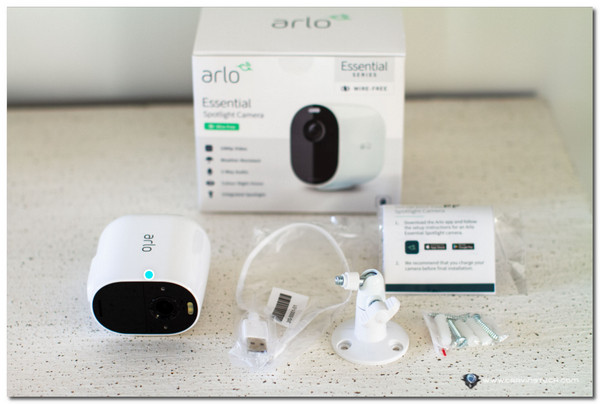 3. NinjaPro 2-in-1 Spy Camera Wall Clock
Another clever mini spy camera you can use. This device tells time but has an embedded mini spy camera with a view angle of 110 degrees and allows you to store footage via an optional SD card.
No one can tell if there is a camera on a normal-looking clock.
Pros

Activate through an app.
Resolution at 1920 × 1080px in 30FPS.
Cons

No night vision.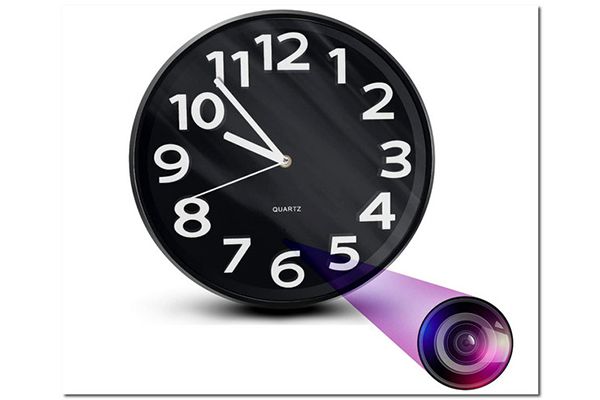 4. Blink Indoor
Although you can say that this device looks more like a regular home security camera, it has a mini spy camera that captures footage in good quality. It is wire-free, so you just need to download the app on your phone to activate Blink Indoor.
Pros

Cloud-based Storage.
Weather-resistant.
Cons

Visible to incomers.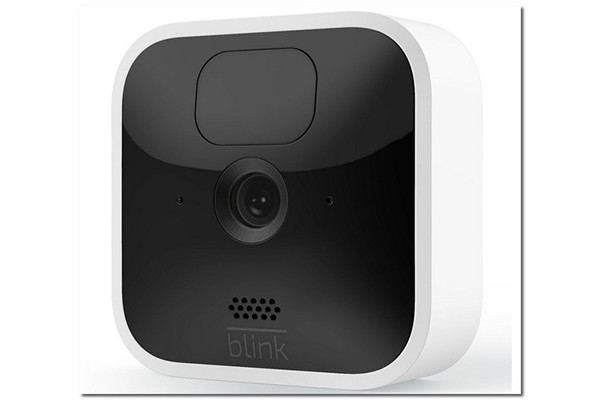 5. Mini Bluetooth Spy Camera
This spy camera is also a speaker you can use to play music when connecting it to your smartphone. The camera also has night vision to operate even at nightfall. It is best to cover the lens with a mirror, so nobody will assume it's a mini spy camera.
Pros

1080p HD 150-degree wide-angle lens.
Double-purpose device.
Cons

Built-in battery.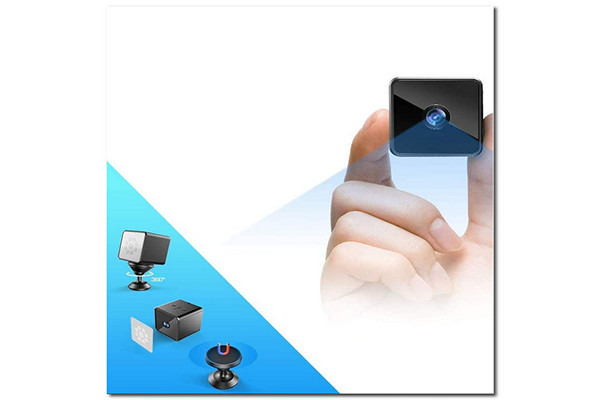 6. Micro Spy Camera with Motion Detect
If you want something super small for a spy camera, this mini spy camera is the best choice. As it is tiny, its size is only half an ounce! It has motion detection mode so you can preserve battery life.
Pros

1080 HD lens.
Wireless micro camera.
Cons

Battery life lasts only 90 minutes.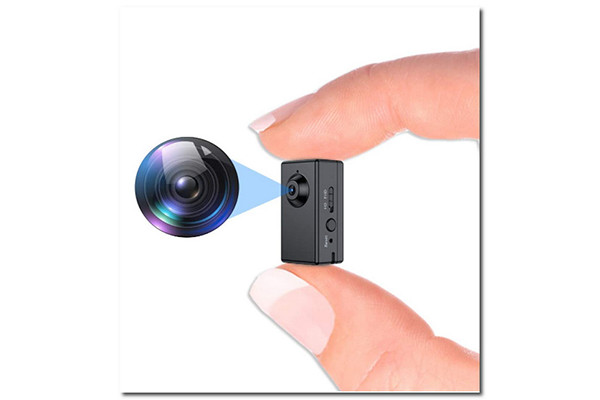 7. Elite ETSPY 8GB Mini Hidden Spy Camera
A mini spy camera that looks like an innocent smiley badge. The camera lens is on one of the eyes, so it is hard to detect its true purpose. This spy camera is designed for kids so you can keep track of your kid.
Pros

Easy to set up and use.
100 minutes battery life.
Cons

No live-viewing mode.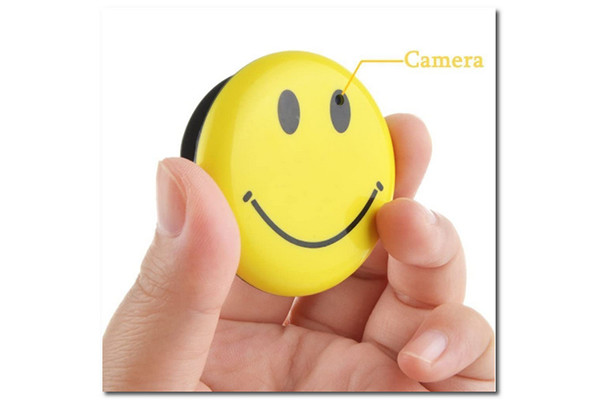 8. Veroyi Mini IP Camera WiFi Home Security Surveillance
A perfect round-designed mini spy camera for invisible surveillance to your home. This mini spy camera is built with multi-user remote viewing, so you can also share with your partner the live footage.
Pros

Built-in speaker and microphone.
Automatically send alarm notifications.
Cons

The price is high.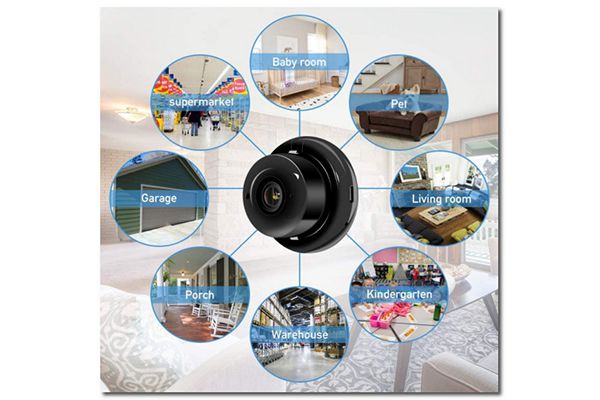 9. Bear Grylls Waterproof Action Camera Glasses
If you want to bring a mini spy camera wherever you go, this device is the answer. Even under the hot sun, you can capture the road you're walking, and it is even lightweight, so it is not exhausting to wear.
Pros

Hands-free recording.
Eyeline point-of-view recording.
Cons

Pricey than 'o brands' alternatives.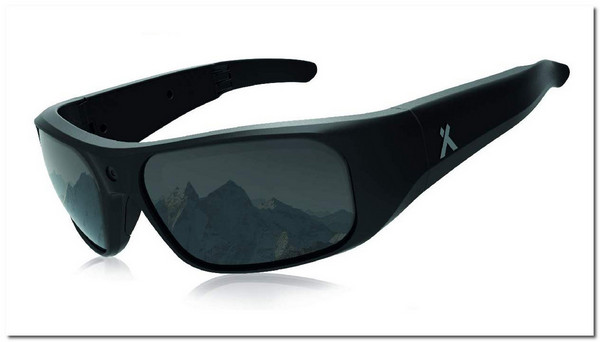 10. Sonew Wi-Fi Light Bulb Camera
Recording footage from bird's eye style, you can use this mini spy camera for your home. The recording will give you a 360-degree view with 1920 × 1080px. You also can store insert an SD card to store footage.
Pros

25 frames per second.
Motion detector.
Cons

Build-in plastic.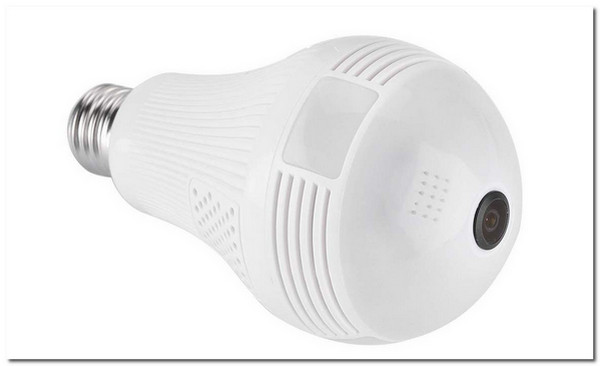 11. LED Clock Spy Camera
If you want a hidden spy camera somewhere not obvious, this device is for you. LED Clock Spy Camera can record in 1920 × 1080px with 30FPS. Its multi-purpose shows you the time, sets the alarm clock, and of course, captures footage.
Pros

Lithium-ion battery included.
Motion detection with loop.
Cons

Only 2.4G wifi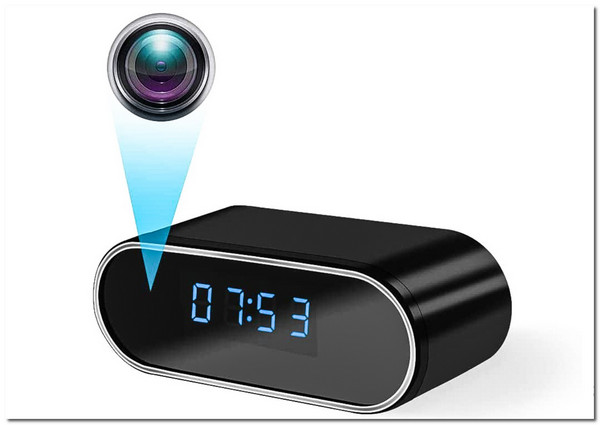 12. Prosia Hidden Camera with Audio Live Feed
Prosia is one of the mini spy cameras that doesn't need to connect with a wire. You can place it in your office, bathroom, bedroom, and more. Just connect it to your Wi-Fi; you can watch your home in safety with audio.
Pros

Budget-friendly.
Record in full HD.
Cons

Short battery life.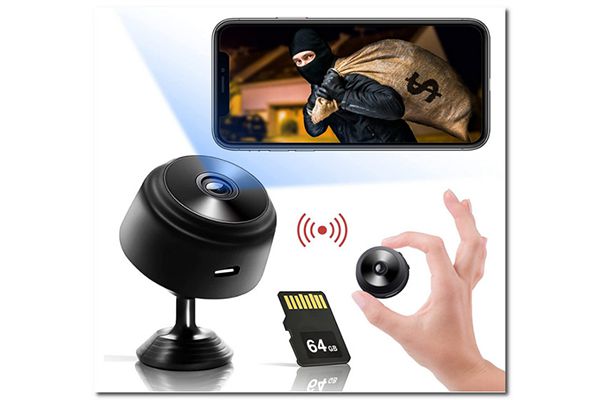 13. Swann Security Camera
Swann company made a mini spy camera that is weather-proof and records night vision. It detects warm moving objects and automatically records them. You can connect this device to Alexa, Google Assistant, and more.
Pros

Ultra-wide 180-degree recording.
Comes in 2 packs in one purchase.
Cons

Relatively pricey.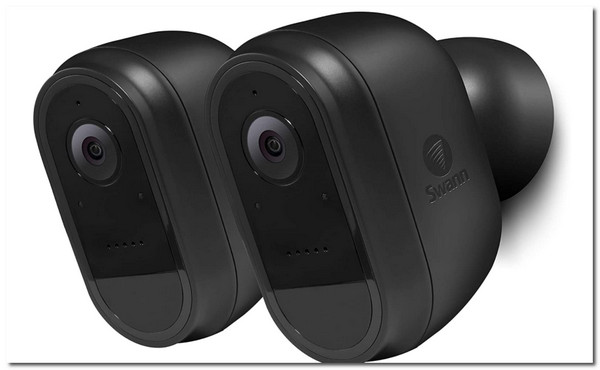 14. LKSUMPT Hidden Spy Cameras
Another incredible tiny spy camera you can find in the market. It is also the cheapest one but packs with fantastic features. It is only 0.98x0.98x0.98 inches but impressively records in night vision.
Pros

Six non-luminous LEDs.
140-degree wide-angle lens.
Cons

90 minutes battery life.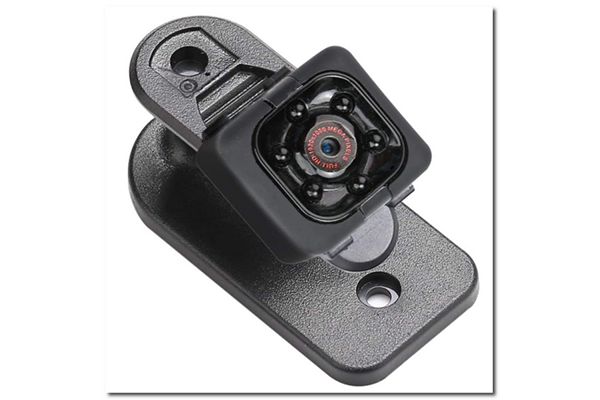 15. Kami Indoor Camera
Kami Indoor camera is a best value mini spy camera as it has a motorized base for movement tracking. It provides 360-degree coverage as it rotates when it detects movement. It is also powered by a micro USB port to track movements.
Pros

Competitively priced option.
Customization via the app.
Cons

Not well hidden.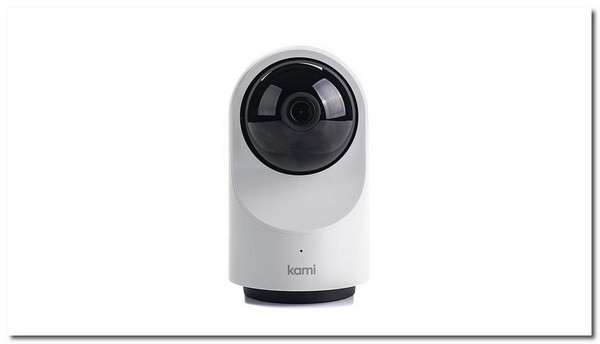 Bonus Tips: How to Record and Save What Mini Spy Camera Take
Of course, you can't just store the footage on an SD card forever. There might be an opportunity that you need to show your family or friends over the internet important footage. To help you, AnyRec Screen Recorder is an excellent way to record and save your recordings from mini spy camera on your computer. This way, you can record the video file with higher quality.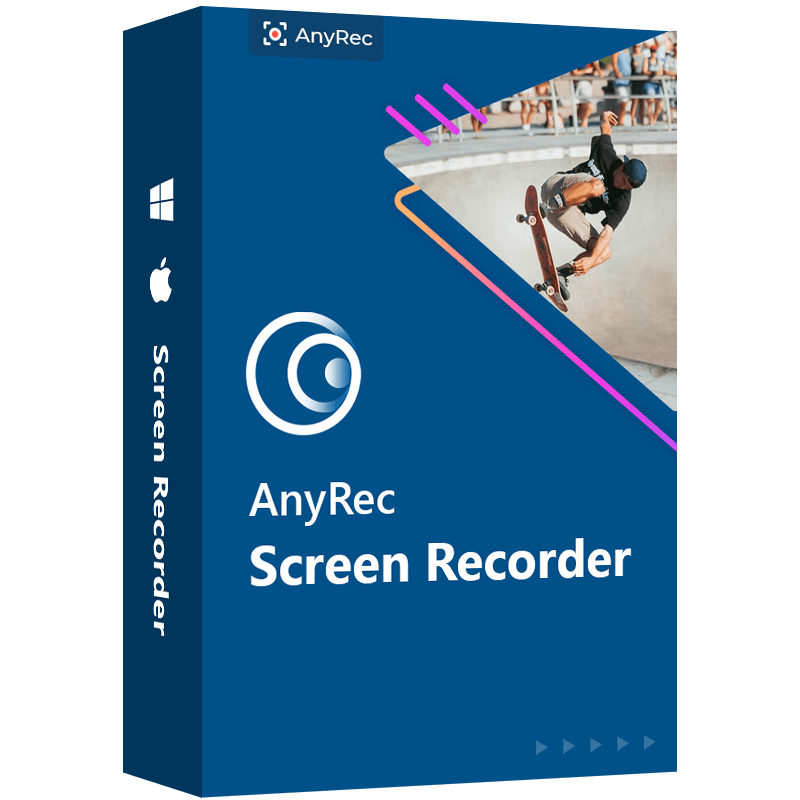 Other outstanding functions of AnyRec Screen Recorder:
Improve spy camera footage by tweaking advanced preferences.
Capture video with audio from a mini spy camera with high-quality resolution.
Provide more tools to add lines, shapes, callouts, and highlights on recordings.
Support 100+ output formats for edited video files such as MP4, WMV, MOV, etc.
Part 2: FAQs about the Best Mini Spy Cameras
Are wireless spy cameras good for home security?

Absolutely, yes. Although some people buy spy cameras for entertaining purposes, the majority is to keep security at home. A mini spy camera brings a peaceful mind, especially if you have a baby or other reasons.

How does a mini spy camera work?

A spy camera is usually small in size and usually comes wireless. Some high functional spy cameras have motion detectors and automatically record footage. Also, you can find some spy cameras that allow you to store data on an SD card or cloud-based.

How do you detect mini spy cameras?

It is difficult to find hidden cameras. But if you are in a hotel and find yourself uncomfortable, you can start checking on smoke detectors, light bulbs, and other electronic devices. You can also use a flashlight to see if there are signs of tampering.
Conclusion
A mini spy camera gives protection and might save you in a bad situation. Either way, you can use it for fun, and maybe you can create some compilation of your baby or animals creating humorous events. You can also record and save these memories using AnyRec Screen Recorder to capture your laptop or computer. Welcome to contact us and tell us your advice.
Related Articles