How to Create an Outstanding Video Resume for A Dream Job
When looking for a suitable job, you might encounter a potential employer requiring making a video resume. It is a short clip in which you introduce yourself, along with necessary information like educational background, achievements, skills, and work experience. The video is meant to highlight yourself; it may be your first time doing this. Don't worry! This article has video resume tips and securing the position you are applying for.
Part 1: What Templates Should I Use to Make a Video Resume
A plain video might get discarded, and the possible thought from the employer is that you need to take the application seriously. While you want to secure a job, it is better to think of a template that can help boost the resume's performance. Without further ado, here are some samples of video templates.
1. Like a New Employee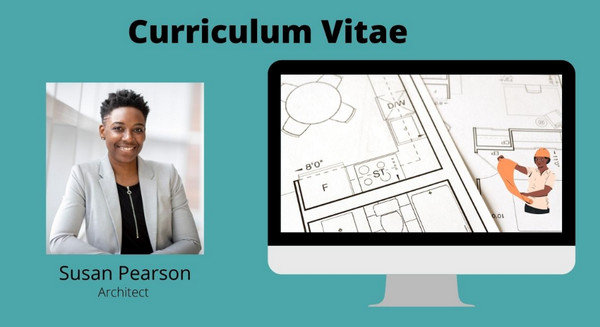 For this template, you would put a description of your skill rather than talk your way like an applicant. Put three slides with a few animations, with your formal picture and essential details. With proper paraphrasing, the video resume can look professional and impactful.
2. Advertise
Creating a video presentation looks like you are selling the skills you obtained from previous work experiences, and there is no problem with that! Articulate your words properly without too much decoration. For the template, choose three or four slides with fewer descriptions. You can also add commentary to create authenticity.
3. More Pictures!
There is no harm in putting more pictures as your background. By doing this, you can create an elegant video without desperation. Ensure to include your pictures in formal attire and high quality for better results.
Part 2: Requirements and Things to Notice for Making a Video Resume
Making a visualized resume considers things you have to include in the video. It is not merely a paper with all your information in there, but you also have to create an engaging clip to catch the employer's attention. Here is the list you might consider adding to your video resume.
1. Preparation
Writing a script will help you organize the flow of the clip. This also means you must search for additional visuals, which information to include, and how you will dress. Furthermore, if the employer gave requirements for the video, like the format, quality, and size, you can include it in the first stage.
2. Extensive resume
The video will serve as a quick way to showcase the relevant information. Ensure that the details are short but will impact the employer's mind and keep you as one of the qualified candidates. Better yet, only include the specific skills they are looking for.
3. Different element
If you need more description of the video, you can add text to the video. Or you can also add other experiences or skills to elaborate your personality. And if you want to search for more templates, you can check CapCut templates for your video elements. Ensure the template is still relevant to the job you are applying for. Consider adding hobbies or interests as well.
Part 3: Use AnyRec to Make a Video Resume with the Best Output
Now that you have learned about the best templates and video settings, it is time to look for a video editor to help you assemble an outstanding output. But you don't have to look anywhere because AnyRec Video Converter has all the necessary features. The desktop tool is available for Windows and macOS, where you can easily create a video resume without facing a difficult learning curve. Its built-in templates give you more options for the video clip, while you can export it to the required format, size, and quality set by the employer. Furthermore, uploaded clips are automatically enhanced with the latest AI technology.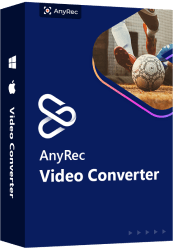 AnyRec Video Converter
Convert video resumes to popular formats like MP4 and MOV with 4K/8K resolution.
No file size limitation in MV making and compressing movies without losing the quality.
Improve resume by upscaling resolution, removing noise, and optimizing brightness.
Add a soundtrack with a volume booster and delay function to set your resume track.
Step 1.Download AnyRec Video Converter on your device and launch it. Navigate to the MV and click the Add button from the bottom timeline. Then, choose a theme or template.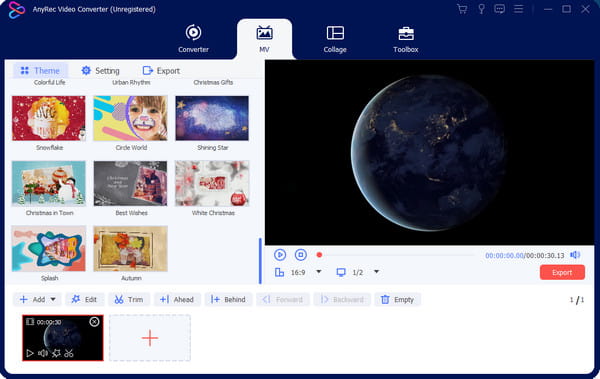 Step 2.To edit one clip, click the Edit button. Rotate or crop the clip with the simplified features at the bottom part. You can also apply a filter and effect. Click the OK button to save changes.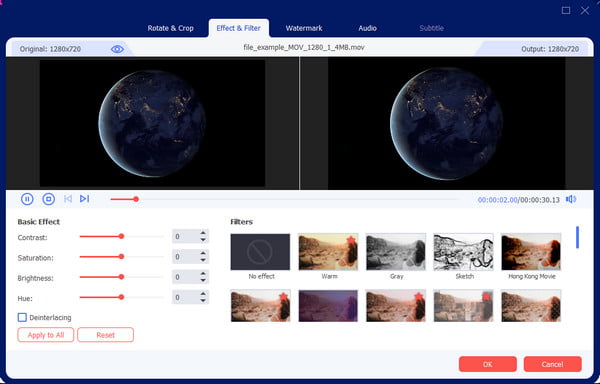 Step 3.To trim and remove the unwanted parts of the clip, click the Scissors/Trim button. Use the Video length and set both ends to the desired duration, then click the Save button.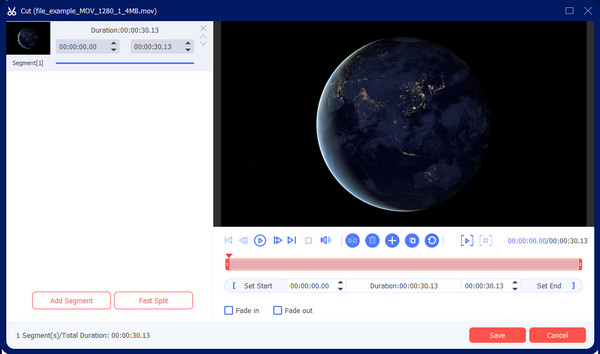 Step 4.Head to the Export menu and configure the output settings after previewing the final result. Choose the designated folder and click the Start Export button to start the process.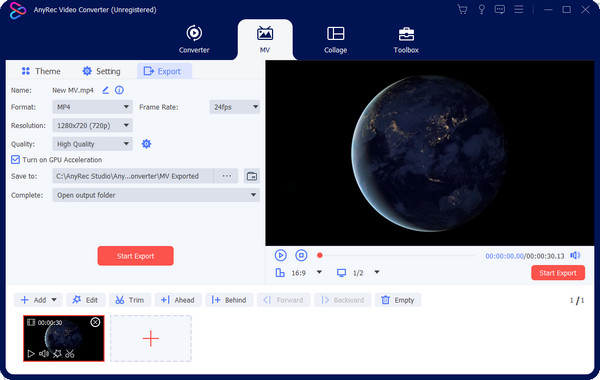 Part 4: FAQs about Video Resume
What format should I export my video resume?

The universal video type to export video resumes is MP4 with good quality and smaller size. However, this may change if the employer requires specific formatting. If this might be the case, use AnyRec Video Converter to convert or compress files.

How long should the video resume be?

Usually, a video resume only last around 60 or 90 seconds, which is recommendable to prevent sounding desperate. If you create longer than two minutes, you ask for less from the employer, which may not be a good point.

Can I create a resume on the phone?

Yes. There are video editing apps that have templates and excellent features. You can try iMovie, PowerDirector, and Adobe Premiere Rush. However, creating the video on a computer or laptop is still suggested to see more detailed information.
Conclusion
Making a video resume helps to acquire a dream job. With proper execution and details, the employer will have you as a unique applicant. You can use the tips in this post and AnyRec Video Converter to make an outstanding video resume. Download and install the best video editor for Windows and Mac.
Related Articles