Top 7 External Mics for Android - Best for Professional Podcasting
Since podcasting has gained the ground for media productions, more and more people are interested in creating their podcasts. Interestingly, Android devices have evolved into such a state that creating and playing video content is extremely easy and enjoyable, while the built-in mic is still below average. One popular solution is using an external mic for Android as a podcasting setup.
Selecting the perfect mic for your Android device could be a difficult task. To help you tackle the issues, we have curated a complete review of the top 7 best external mics for Android. Read the reviews to choose the best fitting solution for your scenario.
Best External Microphone for Android Reviews
Editors' Choice: Yeti USB Microphone from BlueMic
The overall best option for your podcasting tasks, hands down. The price tag is decent enough for every beginner, while even professionals would appreciate the quality of the sound it produces. The mic works great as an external mic for Android and it is placed on a unique tri-capsule with cardioid, bidirectional, omnidirectional, and stereo recording features. For pros who always seek the best product, we would suggest you go for the high-end mics from the same BlueMic product line.
Pros

USB connection gives better audio quality.
Excellent dynamic range.
Noise cancellation is great.
Impressive mic design with a professional look.
Cons

Heavier than other candidates on this list.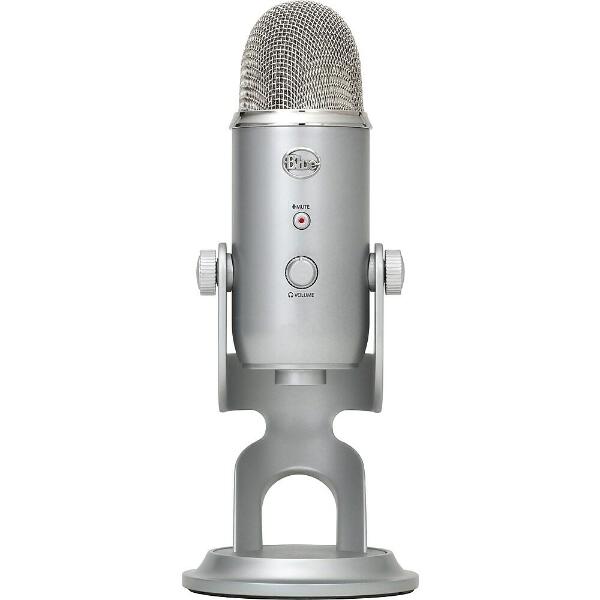 Rode SmartLav Plus Lavalier Microphone
A truly microphone engineering masterpiece. The professional mic has brought the broadcasting-level audio quality directly to your pocket. The wearable device comes in such a small size that perfectly suits for being used while traveling around with your Android smartphone. The long cable that comes with the mic is so durable that it gains many favors from many broadcasting professionals.
Pros

Professional-level audio quality
Both wired and wireless options are available.
Ambient sounds cancellation.
Cons

Doesn't work with DLSR
The audio pickup range is average.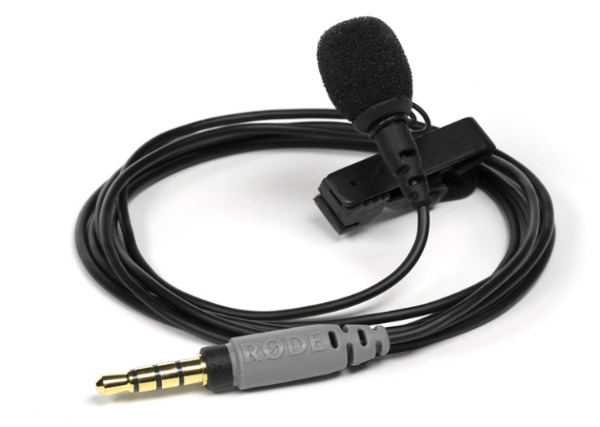 Audio-Technica ATR3350iS
If you wish to try sports broadcasting mics on a budget, this is the ultimate choice. The no-nonsense design language by Audio Technica guarantees as little distraction as possible, while the audio pickup is excellent. Keep in mind that you need to purchase batteries separately.
Pros

Omnidirectional sound pickup.
Affordable price tag.
Echo and ambient noises cancellation.
Cons

The battery drains really fast.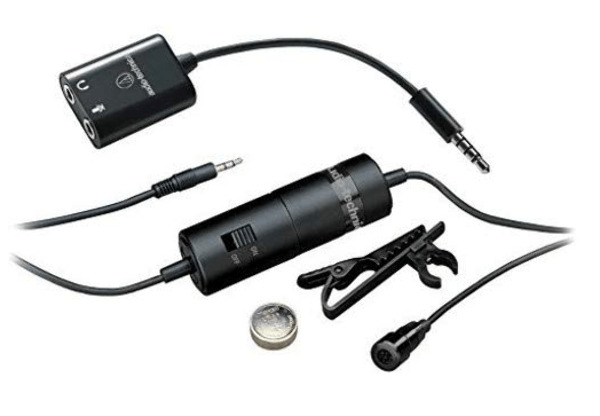 Movo PM10
Cheap option. It delivers decent results as a budget wearable mic. As compact as it is, Movo PM10 has universal support for various devices including Android, iOS, and even DLSR cameras. For $14.95, you couldn't ask for more.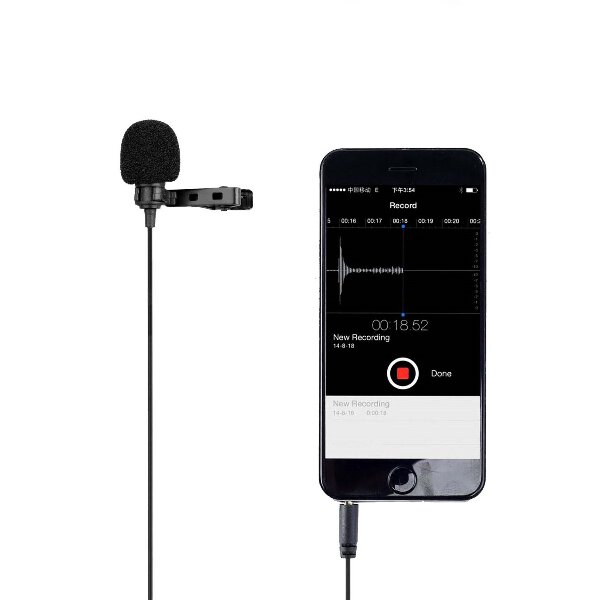 Pros

Universal devices support.
Great price.
Cons

Quality is only decent at best, not suggested for professional-level usage.
Shure MVL
The suggested choice for Mobile Journalism and Field Recording. If you want to record an interview or a lecture, simply plugin Shure MVL to your Android device and hit the record button.
Pros

Omnidirectional recording
Excellent signal-to-noise ratio
Cons

Audio quality is not the best compared to more professional mics.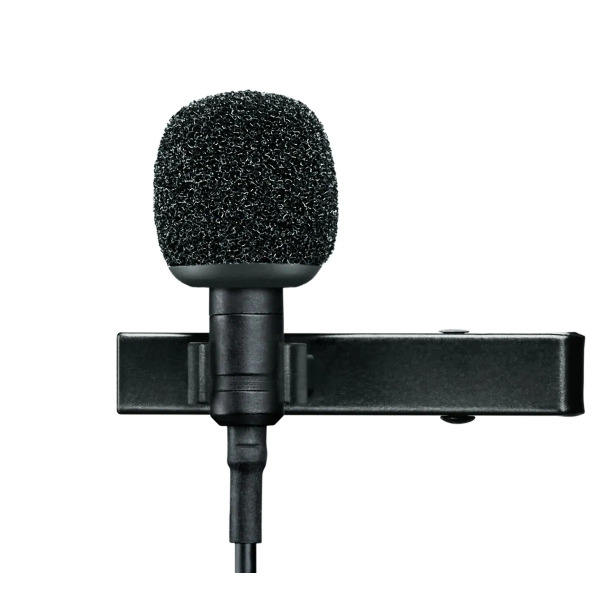 Comica CVM-VS08
Great mobile mic with 100% Aluminum body. The shotgun mic could be connected to your Android or iPhone via a headphone jack. Thus, if you are using a newer device without a headphone jack, you might need to invest in a dongle as a converter.
Pros

Good product at an affordable price.
Compact size with more premium design.
Cons

The audio mode doesn't work out of the box with Huawei Android phones.
Issues like distortions are reported by some users.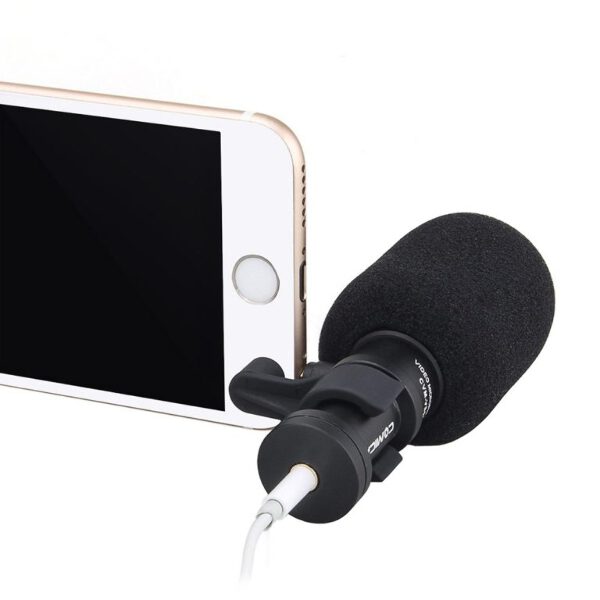 Rode VideoMic Me
Another sensationally great cardioid mini-shotgun microphone for Android smartphones. The positive part about using a shotgun mic is, it gives you the capacity of listening to your recording on a live stream.
Pros

Flexible mount to place on any phone.
Great for recording dialogs to the camera, interviews, and movies.
Cons

Sound quality isn't that different from a default phonemic.
Having trouble dealing with static noises.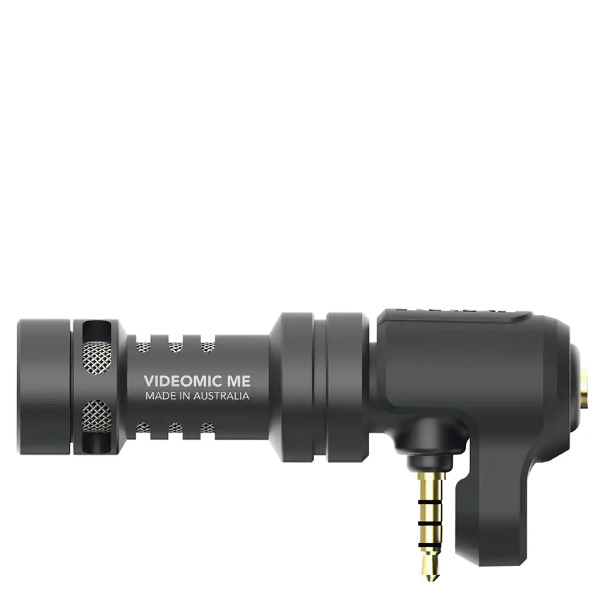 How to Record Audio Tracks with Professional Recorder Software
For people who need a great external mic for Android, why not pick up professional audio recording software as well? AnyRec Screen Recorder is the top-ranked choice in the market share of audio recording software. It offers probably the best audio quality with professional and easy-to-use editing options. Major features include: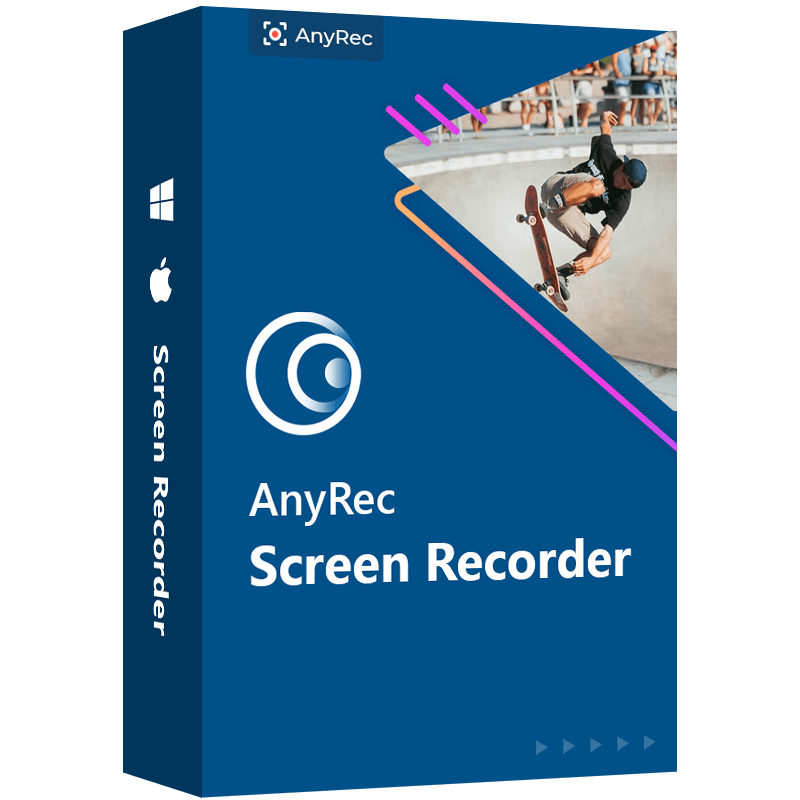 AnyRec Screen Recorder
Record computer sound and microphone voice with high quality.
Optimize audio recording quality in clicks, including amplifying weak audio, reduce audio noise, and stop audio echo.
Use shortcuts to start, pause, resume, and trim recording as intended.
Export to virtually any audio format.
Supports both Windows PC and Mac
Step 1.Download the best audio recording software from the official website. Launch the program. Click on the "Audio Recorder" button to proceed.

Step 2.On the upper right side of the next window, click on the "Settings" button which appears as a gear icon. Adjust the audio quality and format beforehand.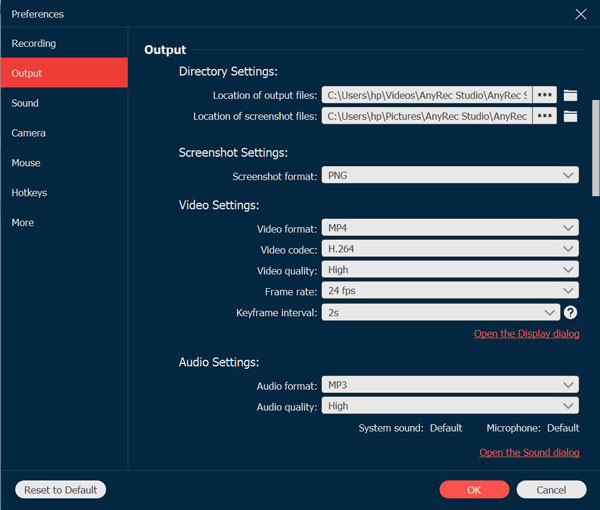 Step 3.Click on the "OK" button to return to the main screen. Enable the "Microphone" option. Click on the "REC" button to start recording.

Step 4.Click on the "Stop" button to cease recording. In the "Preview" window, edit the audio track as you want, click on the "Save" button to export the audio track.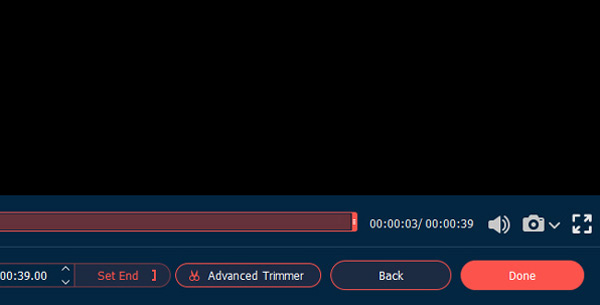 FAQs about Android External Microphones
Can you use an external mic with Android?

Short answer: Yes. To elaborate, every Mic should work with an Android phone as long as you could connect them via a headphone jack. However, compatibility issues may occur, so always double-check before making a purchase.

How can I use my phone as a wireless microphone?

Connect your Android phone to a computer and install the WO Mic app. Alternatively, you can use voice recorder apps to record sounds on an iPhone or Android device.

Can I record Skype calls without an external mic?

Yes. You can record Skype calls using professional screen recording software through this guide.
Conclusion
Creating a popular podcast program needs reliable sound recording tools. We have gone through the top 7 external mics for your Android device, alongside the best audio recording software available. We hope the hardware and software suggested in this article would help podcasters of all levels greatly.
Related Article