How to Professionally Convert 4K to 1080p on Windows and Mac
High resolution has become more popular with today's technology. It brought good quality for videos on TVs and shooting on a camera. However, many people need to downscale 4K to 1080p because HD quality has its disadvantages on your device. And these bad outcomes is incompatibility with some players and devices. When you try to watch a high-res video clip on your computer, it might not play. So, this article shows how to convert 4K to 1080p using powerful tools.
Part 1: 3 Ways to Downscale 4K Video to 1080P [Windows/Mac]
You can find many converters in your local online shop, but there is no guarantee that a converter will export videos of the best quality. In this case, this part will reveal the best software to downscale 4K to 1080p that you can install on Windows and Mac.
1. AnyRec Video Converter
AnyRec Video Converter is a lightweight converter that supports over 1000 formats, including video, image, and audio. It allows importing large video files like 4K to downscale to 1080p while keeping the quality. Of course, it also provides advanced settings where users can change the output video format, resolution, quality, bitrate, and more. AnyRec Video Converter is the ideal solution as it is dedicated to converting files without losing quality.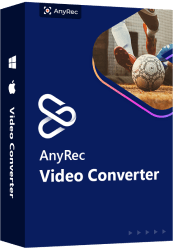 AnyRec Video Converter
Convert videos like MP4, AVI, MKV, and WebM to downscale 4K to 1080p.
Detect and fix blurry parts with AI technology while downscaling to 1080p.
Support downscaling a batch of 4K videos to 1080p at one time.
Add subtitles to the 1080p video after downloading for easily watching.
Step 1.From AnyRec's webpage, download the Video Converter. Click the Add button to add the video. You can also import multiple clips by clicking the Add Folder button.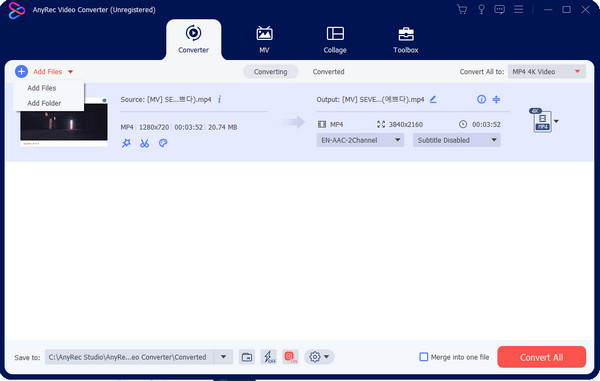 Step 2.Go to the Format menu and choose the output format. There are already 4K, 1080p, and other options in the resolution section, but you can configure them on the Custom Profile.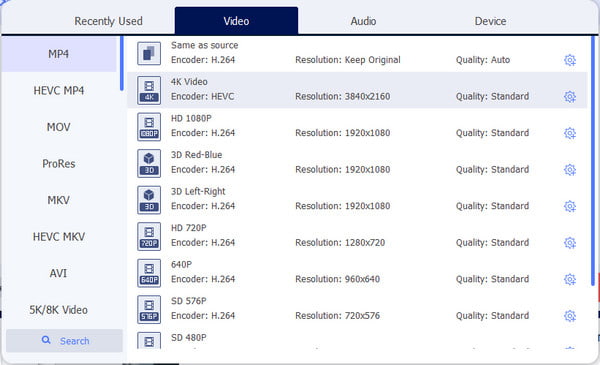 Step 3.Click the gear icons from the resolution options to open the dialog menu. Change the video settings. Save the new custom profile by clicking the Create New button.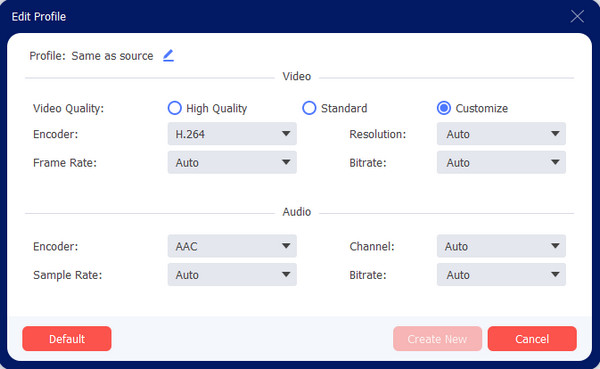 Step 4.To select the designated folder of the output video, go to the Save To menu at the bottom. Then, click the Convert All button to start the converting process.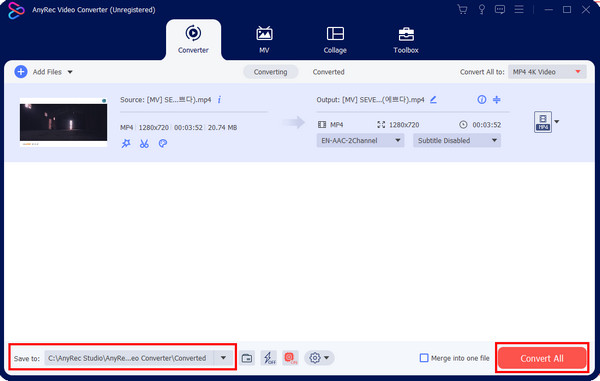 2. VLC Media Player
Aside from its utilization as a media player, VLC also gains popularity because of its advanced settings. You can use it as a 4K to 1080p downscaler as it helps to reduce video size without limitations. It has a wide range of supported formats, including WMV, H.264. MPEG-2, MP4, etc. You may encounter problems when reducing the file size, especially with performance speed, since it does not support hardware acceleration.
Step 1.Launch the software and navigate to the Media menu. Click the Convert/Save button from the drop-down menu. Click the Add button from the Open Media window to import the 4K video. Continue by clicking the Convert/Save button.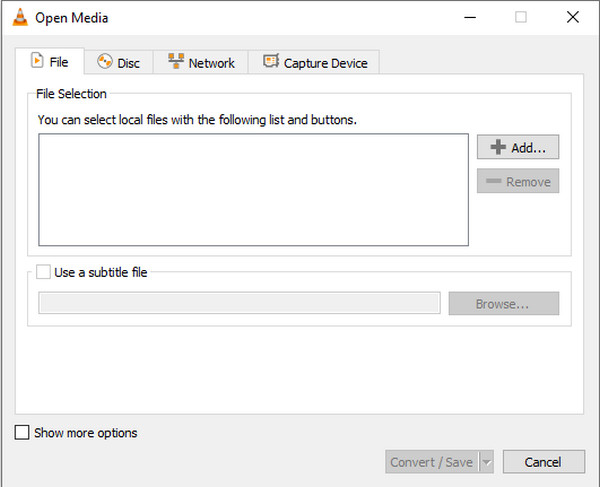 Step 2.Head to the Profile menu and click the Video for MPEG4 1080p TV/device button from the list. Click the Browse button from Destination to choose the folder to save the output. At last, click the Start button to downscale the video.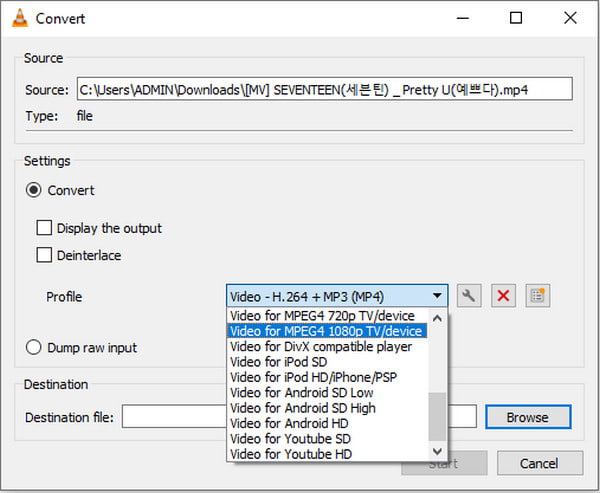 3. Handbrake
Another open-source software that has the ability to downscale 4K to 1080p. It is also cross-platform and is downloadable on Windows, Linux, and macOS. Moreover, it processes popular video files and converts them with built-in presets, resolutions, and quality. Handbrake poses a difficulty, but you can follow the demonstration below:
Step 1.After installing Handbrake, launch the software and upload the 4K file on its interface. Find the Presets menu from the top toolbar and select General from its list.
Step 2.Choose the 1080p30 option. Alternatively, go to the Dimensions tab, and type 1920 in the Width empty box and 1080 in the Height box. Start the conversion and save the file.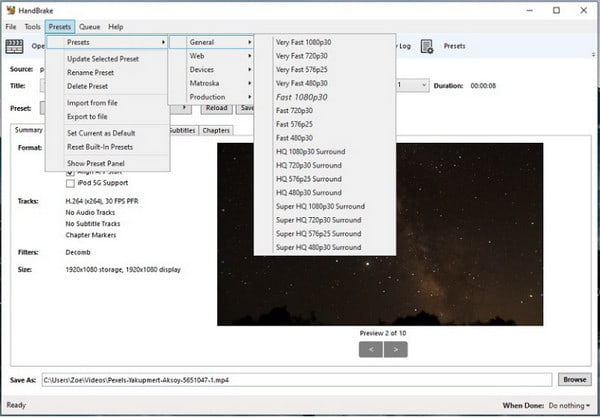 Part 2: Decrease 4K Video to 1080P on Webpage [Online]
If you want a quick way to downscale 4K to 1080p, use the online HD Converter. This free online tool secures upscale video to 4K or downscale video to 1080p conversion with any output format like MP4 and MOV. It is also accessible to other devices, such as Android, iOS, PC, and more. Unfortunately, the free version will apply its watermark to your video and is removable by purchasing the premium version.
Step 1.Visit the online converter and click the Convert Video to MP4 button. Select the 4K file from your computer and click the Next button.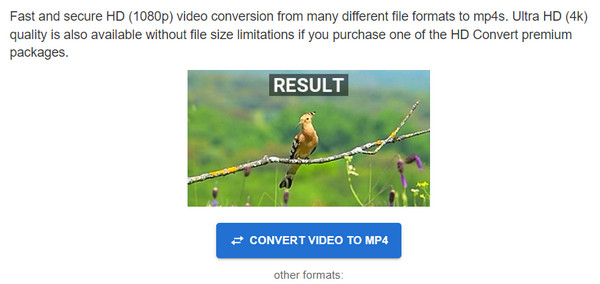 Step 2.Choose the desired output format and proceed to the resolution. Select the Full HD 1080p option and preferred quality. Click the Convert File button to apply the changes.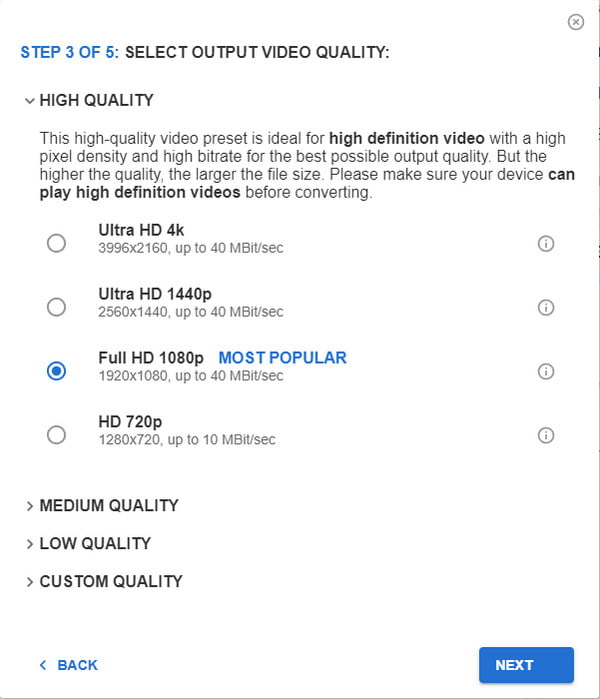 Part 3: FAQs about Downscaling 4K to 1080P
1. What happens after I downscaled 4k to 1080p?

Pixels will be lessened, but it does not necessarily mean a video is a low quality. 1080p is still referred to as High Definition, which represents the estimated number of pixels in a video. In fact, downscaling will avoid device incompatibility, as 4K is still not supported by the majority.

2. How to convert 4K to 1080p on a smartphone?

You can use a third-party app from App Store or Google Play. You can try Video Converter, Compressor, Video Converter, 4K Video Editor, and All Format HD Video Converter.

3. Can I compress a 4K video?

Yes. You can reduce the file size of a 4K video clip by converting H.264 to HEVC, lowering the frame rate, and changing other settings like aspect ratio, bit rate, and so on. But if you don't want to do more work, best to convert 4K to 1080p.
Conclusion
With the software for Windows and Mac, you can now downscale 4K to 1080p without losing quality. Although it is great to watch 4K movies, you still must consider the storage space and incompatibility with some devices. That's why it is reasonable to lower the resolution without reducing the quality. For batch conversion to downscale 4K to 1080p, use AnyRec Video Converter with outstanding advanced settings.
Related Articles: