Best 10 Reverse Video Apps to Make Funny Videos (Android/iOS)
A reverse video app is a fun tool to use for video editing. It can manipulate the video, playing backward from the last frame to the first one. You can use it to make creative or funny videos, like reversing a video of people falling. Some mobile units have a built-in video reverser, but if you don't have it, you can use one of the best ten reverse video apps for Android or iOS. To many creative videos and share them on social media like Facebook or TikTok.
Part 1: Top 10 Best Reverse Video Apps on Android/iPhone to Create Fun
With the right reverse video app, somebody made a video with a flower going back to its earlier stage and even reverse a delicious food from scratch. As this is fascinating to watch, you can do that too! To start, here are some reverse video apps to try on Android and iPhone.
1. Reverse Movie FX (iOS)
Let's start with a simple reverse video app. This app allows you to select any video or a clip from your device and smoothly revise it. You also have an option to include the audio to be reversed. What;s more, you can record directly on the app's interface.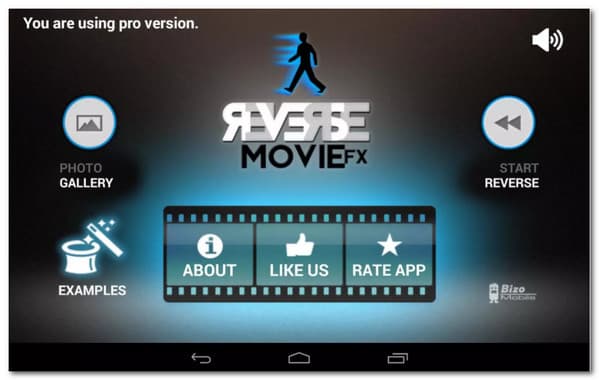 Pros

First class functions reverse video app.
Provide stunning animations and transitions.
Cons

The result may lead to lower quality.
2. Reverse Vid (iOS)
With a few taps on its interface, you can get the reversed video you want! This reverse video app has the potential to reverse any videos without any trouble effortlessly. The app also offers playback speed, allowing you to slow or speed up the reversed video.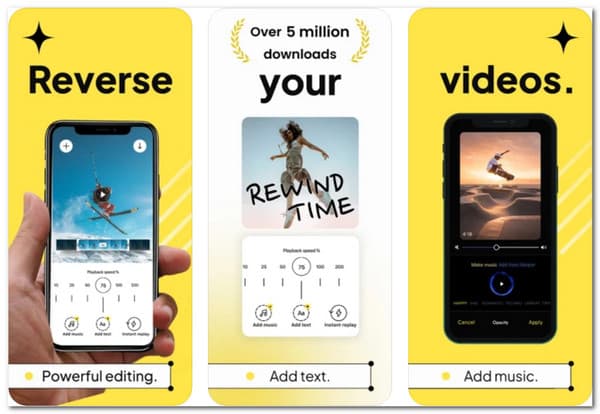 Pros

Enable to watch in half speed.
Offer video effects.
Cons

Fewer supported output formats.
3. KineMaster (Android and iOS)
KineMaster is a well-known video editor app. It can also be a reverse video app that helps you professionally reverse your videos. Before you put the reverse effects, you can edit the video to enhance and create fantastic video output.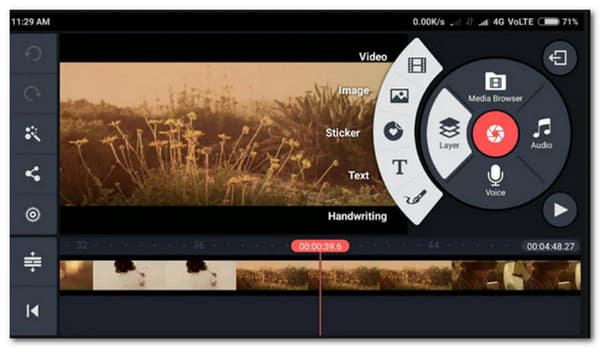 Pros

Reverse video without distorting the audio.
Chroma-key for full green screen.
Cons

Limited to some Android units.
4. Reversa Video
This next reverse video app is more like a rewind tool. Once you upload a video file, the app will automatically play in reverse. Even if you import a huge video file, Reversa Video can still play it high quality!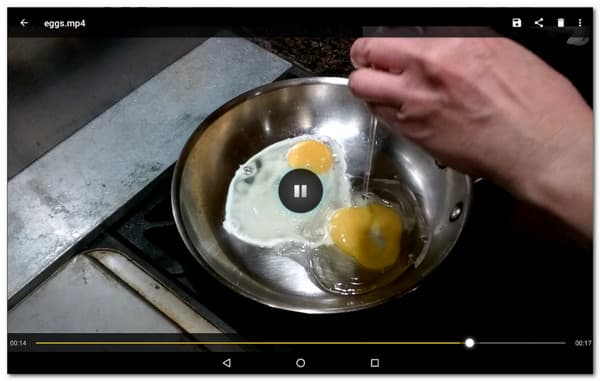 Pros

Straightforward interface.
Direct file sharing with social platforms.
Cons

The audio may be out of sync.
5. LumaFusion (iOS)
If you are more on a professional reverse video app, you can use LumaFusion. The app is a multi-track video editor that offers powerful features to modify the video. You can use its layer effects, audio fine-tune, chroma key, and more for a low monthly price.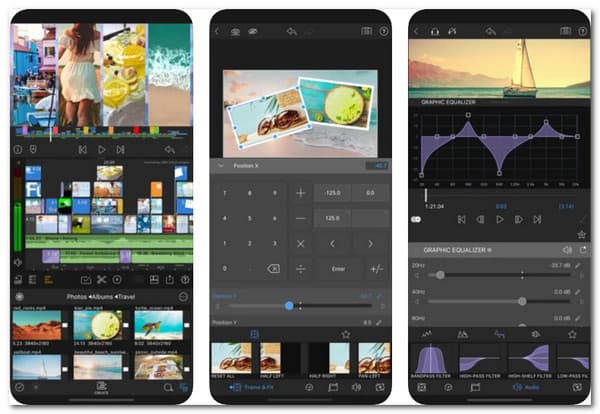 Pros

Offer dozens of transitions.
Enable users to have complete control of the flexible interface.
Cons

It does not support exporting projects to desktops.
6. PowerDirector (Android)
Another popular video editor can also be a reverse video app. PowerDirector has excellent features to make a reverse video with smooth transitions. It enables you to have more editing time to create creative output you can export to social media platforms.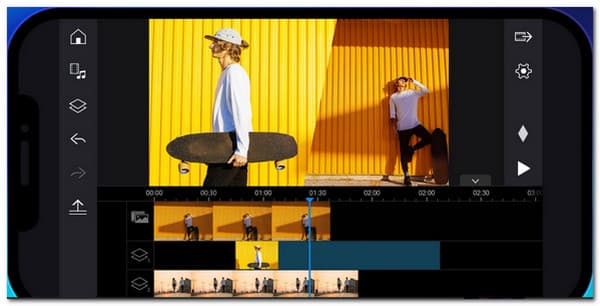 Pros

Resolution up to 4K.
Easy to navigate.
Cons

Bombard you with advertisements.
7. iMovie (iOS)
A classic and default reverse video app. The iPhone version of iMovie is good as the Mac version. It gives you full-length video editing tools, helping you achieve a good reversed video app. All you have to do is drop the video file to the timeline and click the reverse option.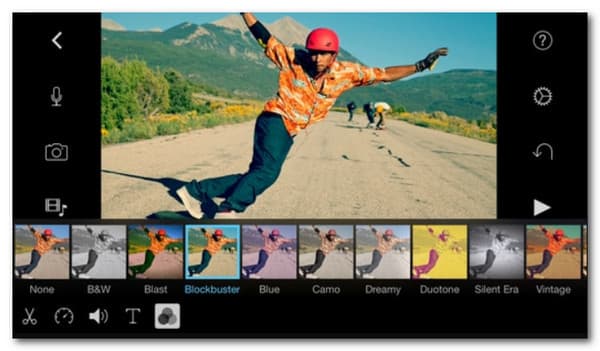 Pros

Theater functions to share to other Apple devices.
Smooth playback speed.
Cons

Reverse features need a third-party app.
8. Reverse Video Master (Android)
This reverse video app quickly creates reverse video via the app's camera or upload from your gallery. It also allows you to share the reversed video files on your social media accounts like Instagram, Twitter, and more. You can also use this app even without an internet connection.
Pros

Cut or trim other parts of a video.
One-tap video reverser.
Cons

Editing features are too basic.
9. Reverse Video Backwards (Android)
An ideal reverse video app like Reverse Video magically creates reverse video. Just record a video, whether walking or drinking beer; you can reverse it to this app! You have the option to keep or remove the audio of the video or add another track from your folder.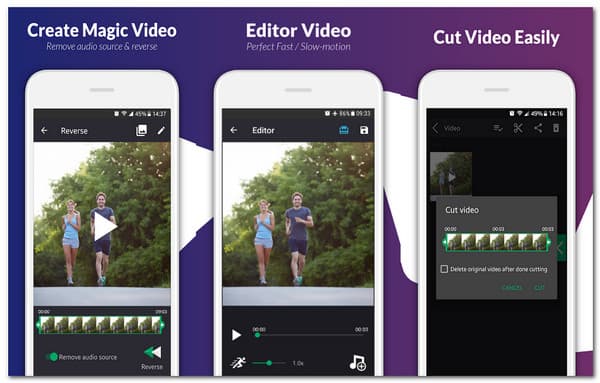 Pros

Fast export HD videos.
Edit audio sample rate.
Cons

Advertisements at the first launch of the app.
10. ReverX (Android)
ReverX makes your video file look like a magic trick with its reverse effects. This reverse video app has background music effects to offer, which you can add to the reversed video. Just with a few taps, you can laugh with your friends or family when you share the flipped video with them.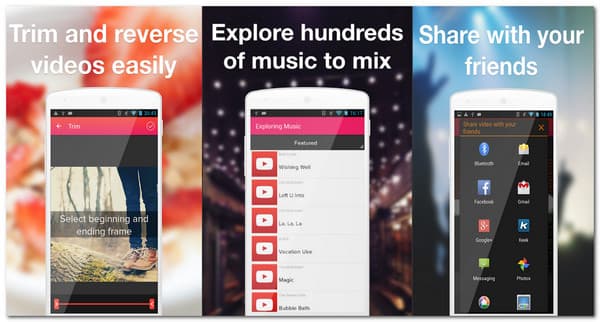 Pros

Simple interface.
Export to email, Google Drive, Bluetooth, etc.
Cons

The app sometimes crashes.
Bonus Tips: The Ultimate Reverse Video Software on Windows/Mac
If you'd like to make reversed videos with more editing tools on Windows or Mac, you can rely on AnyRec Video Converter. With this software, you can smoothly reverse the video in just a few clicks to show off to your friends.. The reverse video app allows adding more effects, music, filters, and more. It also supports file formats of the reversed video to MP4, WMV, MKV, and more. Professionally change your video files with AnyRec Video Converter.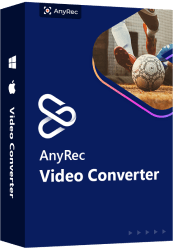 AnyRec Video Converter
Smoothly reverse video with good quality and without losing quality.
No file size limit for every imported video file from PC and mobile device.
Powered with GPU acceleration to save the reversed file quickly
Provide other useful tools like upscale resolution, reduce video shaking, etc.
Part 2: FAQs about the Best Reverse Video App
1. How to reverse a video using Premiere Pro?

Open the app, click the Speed button, click the Duration option, and locate the Reverse Speed option. The audio of the video will also automatically reverse. But if you don't want that, remove the audio and apply another one or do a voice-over.

2. Does a reverse video app reverse the text on the video?

No, no reverse video app can reverse text automatically. However, you can change the video then apply reversed texts to look like the whole video is reversed. You can use Text Backwards online to do this.

3. Can I reverse an audio file separately?

Yes. There are reverse video apps that offer reverse audio functions. You can try some recommended tools above with the said functions. Also, there are apps that are only for reversing audio files, such as Say It Backwards, Reverse Talk, Reverse Audio, and more.
Conclusion
You have learned the best ten reverse video apps for Android and Mac. You can choose the desired one to make fun of your videos. Moreover, you can try the AnyRec Video Converter for Windows and Mac to reverse video files with more functions. Download the free trial and see the best reverse video app out there.
Related Article