Check 10 Best Male Anime Characters of All Time in All Types
Japanese animation has been around for many decades, providing great entertainment for all ages. Since then, the anime community has made various polls for the best male anime character, the female lead, the antagonist, and even for character designs. Unsurprisingly, you can find online discussions about handsome anime boys anywhere, such as this article. Read further to see your favorite anime character here.
Part 1: 10 Most Famous Male Anime Characters
Attack on Titans, JoJo's Bizarre Adventure, MHA, and other anime series have this one character that captures people's hearts in their first episode. It could be the main lead, but mostly, people love the side characters that contribute much to the story's development. Plus, you can't deny their designs regarding face, style, and powers, which make you love this specific anime boy.
1. Roronoa Zoro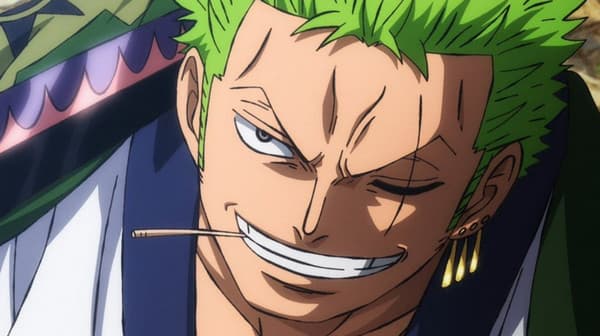 One Piece is one of the longest-running animations up to this day, and fans always look forward to Zoro's screen time. Unique sword style, great loyalty to his captain, and being an inspiration to everyone, Roronoa Zoro is loved across many fandoms, both for men and women. Aside from being a severely good-looking man, Zoro is known for getting lost, which portrays him in many memes, like joining the Akatsuki clan on Naruto or visiting Bikini Bottom from Spongebob Squarepants.
Skill: Former Pirate Hunter, Swordsman
Birthday: November 11th
Age: 21 (after timeskip)
2. Shoto Todoroki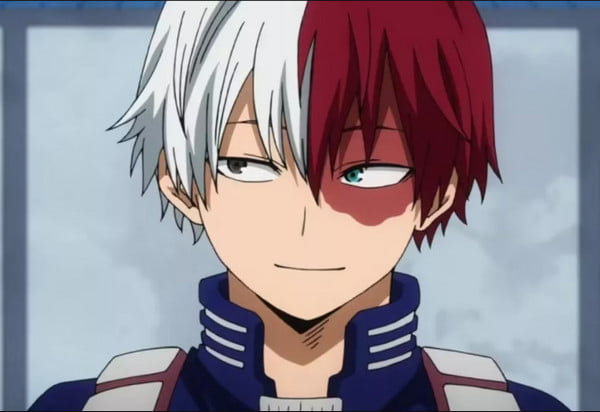 Famous as the reserved tritagonist, Shoto Todoroki of My Hero Academia has captured fans with his quiet personality. Of course, this anime boy comes with two powers, making him one of the best students of Class 1-A at U.A. High School. He is also known for his sad backstory, which portrays a terrible childhood with his father and why he would want to be a hero without using one of his Quirks.
Skill: Half-Cold Half Hot
Birthday: January 11th
Age: 16
3. Joseph Joestar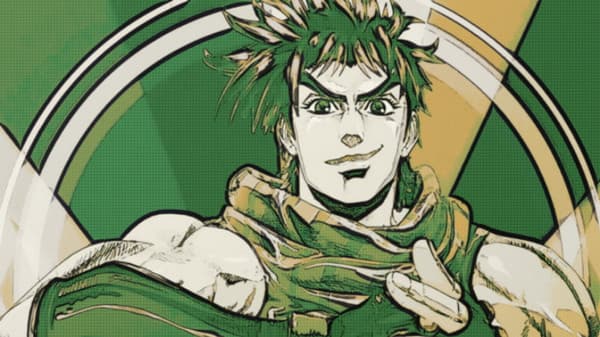 After the first part of JoJo's Bizarre Adventure, Joseph Joestar became the main protagonist of the second JoJo series. The grandson of Jonathan Joestar is a natural Ripple and a Stand user, wielding a psychic photographic Stand called Hermit Purple. He may be pretty hotheaded and confrontational for the main character, but Joseph's nature unfolds in devotion to family and friends as the story develops. Throughout Battle Tendency, you will learn more about Joseph's redeeming traits and fantastic adventure.
Skill: Ripple and Stand user
Birthday: September 27, 1920
Age: 18 (Part 2), ~91 (Part 6)
4. Gojo Satoru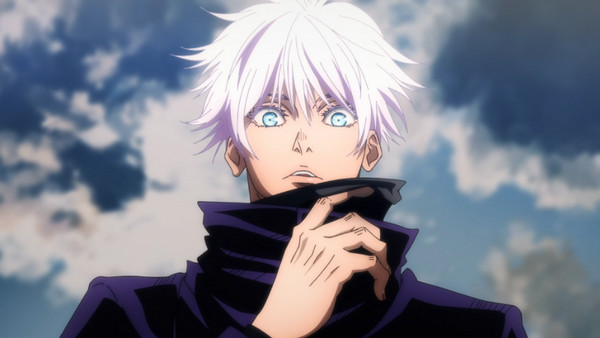 Jujutsu Kaisen is one of the most anticipated anime of the generation, and it is not a surprise since Gojo gives the best fight without struggling. In the Jujutsu world, the anime boy is known for being the first to have Six Eyes and Limitless in four hundred years, allowing him to balance the world and be a massive threat to other sorcerers. He is very confident with his abilities, giving the viewers a sense of relief to finish a battle unscathed.
Skill: Jujutsu Sorcerer
Birthday: December 7, 1989
Age: 28
5. Shouta Kazehaya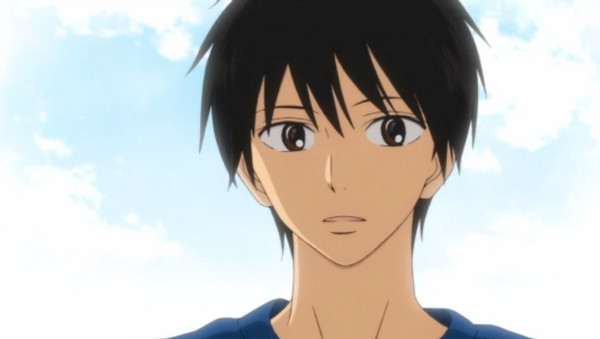 Regarding romantic comedy and slice-of-life series, Kimi Ni Todoke of many anime lovers come to mind. As the show's male lead, Kazehaya is the popular high school boy because of his unbiased character and friendliness to everyone. Problems arise as he falls deeper with Kuronuma Sawako, but this boy takes against all odds for his love for the female lead.
Skill: Former Baseball Player
Birthday: May 15th
Age: 16, 18 (after timeskip)
6. Rimuru Tempest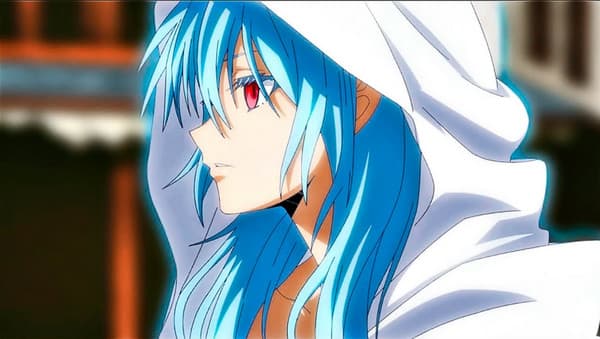 How did a slime make it to the list? Rimuru Tempest is one of the beloved characters of the Isekai genre, specifically in the anime adaptation of That Time I Got Reincarnated as a Slime. As the title suggests, the main protagonist was born a slime to a new world, where he started building an empire where all races could live together. Not only is he adorable, but he also takes his role seriously for his friends.
Skill: Ultimate Slime, Demon Lord
Birthday: April 17th
Age: 3-4 as a slime
7. Soul Evans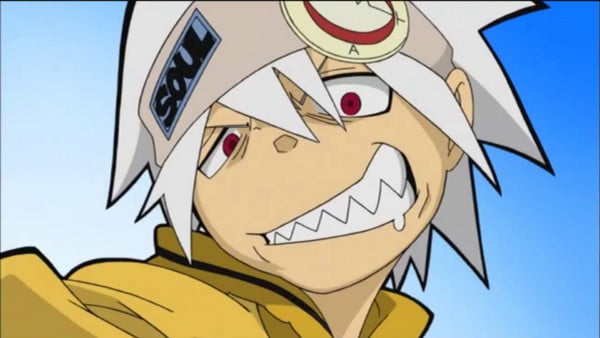 You would know Soul Eater and Soul Evans if you are into classic anime adventure. The anime boy was born into a family of famous musicians and eventually learns he has weapon abilities. His white hair and droopy eyes make fans love him more, along with his unique traits of exaggerated expressions and special moves.
Skill: Demon Scythe
Birthday: June 1st
Age: 13-15
8. Tengen Uzui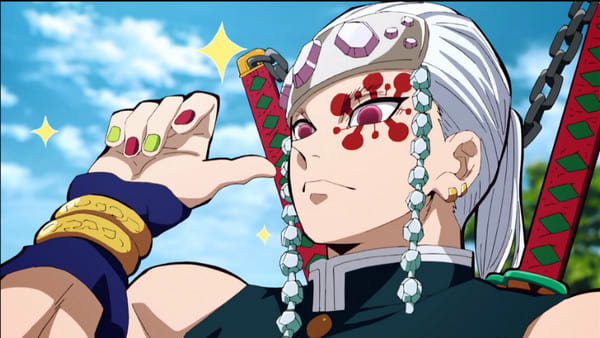 As one of the major supporting characters of Demon Slayer, Tengen Uzui has been loved by many fans since his appearance in the Entertainment District Arc. He is portrayed as a tall, broad-shouldered man with white hair and slightly tanned skin. Unsurprisingly with his looks, he has three wives at 23! While he is an important figure in the anime, Tengen will retire from the corps due to his injury from the last fight.
Skill: Former Sound Hasihira
Birthday: October 31st
Age: 23
9. Sebastian Michaelis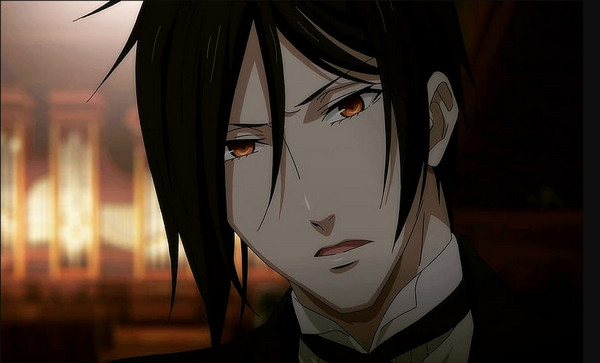 Sebastian is the demon butler of the Phantomhive household. Both manga and anime adaptations are loved by many because of their flawless designs. And even in the plot, the butler always saves the day for his master. Black Butler is both Shonen and Josei, so expect that the show is not always for handsome anime boys.
Skill: Demon Butler
Birthday: October 31st
Age: Speculated to be 160-660 years old
10. Eren Yeager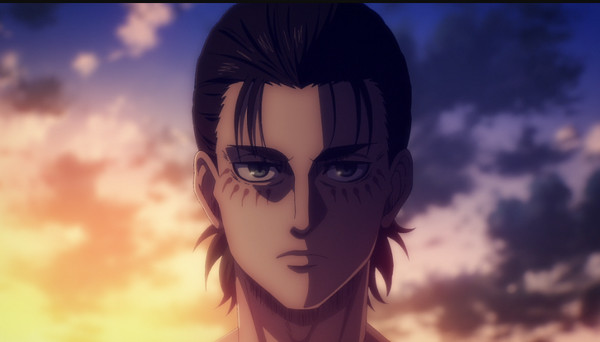 Eren is the main character of the show Attack on Titan. The anime continues to revolve around his story until it unfolds more plots as it progresses. You can watch it on sites like AnimeSuge to watch the whole episode. Shockingly, many fans find his character interesting, as it is mixed up with a doubtful savior complex with little to no remorse for his enemy. Throughout his plans, Eren accumulated three Titan powers, which helped him achieve other goals in the story.
Skill: Soldier, Titan holder
Birthday: March 30th
Age: 15, 19
Bonus Tip: Use AnyRec to Record Male Characters Clips
You will often encounter great fanart videos of your favorite anime boys, and you wonder if you can record them to add to the collection. You can do so with AnyRec Screen Recorder. The desktop tool provides a straightforward toolbar to capture onscreen activities, with an outstanding quality of up to 1080p and 60FPS. It also has advanced settings to configure the output, which you can edit the format, codec, and resolution. It is an excellent screen recorder without lagging the video, meeting, or gameplay.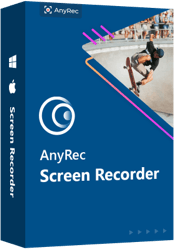 AnyRec Screen Recorder
No time limit to record the male character anime clips without a watermark.
Export the animation videos as WMV, MP4, MOV, and other popular formats.
Record on all anime sites to save the videos which are unable to download.
Trimming the animation clips with the male anime character after recording.
Part 2: FAQs about Male Anime Characters
Why is there a character popularity poll?

The main reason is to allow the readers to interact with the magazine. It also helps the manga keep going and will be adapted to the animation. This is mainly done in Japan, but fans worldwide can create an online poll for various genres, so you can also participate for fun!

Where to cast a vote for Anime characters?

There is an annual vote for Anime awards. It can be the top Anime for the Year, Best Male/Female character, etc. You can search for the websites to vote, but mainly, they will direct you to Crunchyroll, as it holds the most significant awarding ceremony for Japanese animations.

Why are anime boys appealing to all viewers?

Many anime lovers find comfort in watching anime, including the characters. The fictional characters are loved for their designs, designated behavior, and principles. These categories are the factors used mainly by authors.
Conclusion
Who are your favorite male anime characters? Anime shows will always have that character that captures people's hearts, creating fandoms that continually support their favorites. The best part of the anime website and community is the awarding ceremony, where you can vote for male anime characters by trend or general popularity. Make sure to use AnyRec Screen Recorder to capture the show's highlights.
Related Articles